December 21st 2012
Apologies if I have not replied to your email.

REPORT in 50 languages including - French, German, Spanish, Italian, Swedish, Dutch, Portuguese and Hungarian - and many others. Be very patient with the grammar of these automatic translations.
Apologies
: if I have not replied to your email. Still very busy.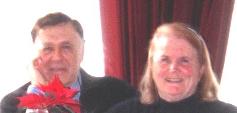 TO ALL OUR SUBSCRIBERS: HAVE A WONDERFUL CHRISTMAS!





COMMENTARY: WHAT DOES CHRISTMAS MEAN TO YOU?

For many people it's the time of the year to take a few days off- a time for renewing family relationships, for relaxing, for resting. As well there is a sense of things ending and new beginnings. For the religious, especially for Christians, it is a time to enjoy the comfort of a community and a familiar ritual. At the same time, there is a worldwide tendency to examine beliefs in the traditional "Christmas story" in the light of modern knowledge and repeatable and objective evidence because that's one way that people know they cannot be misled.

There appears to be a link between education and acceptance of afterlife information which is solid, and irrefutable. Usually, the more one is educated the less likely to accept beliefs without evidence.

AFTERLIFE INTELLIGENCES DURING 'CHRISTMAS' - interesting Christmas perspective: Other people see Christmas as a time to withdraw from the world and go 'within'. Silver Birch, a highly credible afterlife teacher who spoke through trance medium Maurice Barbanell, claimed that at Christmas time advanced spirits on the other side take time out from their normal duties and go on a kind of retreat where they share experiences, and get guidance from higher spirits including "The Nazarene", as he calls Jesus. "Instead of celebrating the dawn of the new life, we now use it to withdraw from the world of matter to get new power of the spirit so that we can bring new light to the world."



Whatever your beliefs, whatever the way you choose to spend the holidays, Wendy and I wish you PEACE, LIGHT and LOVE - for Christmas.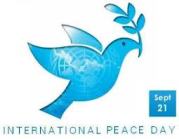 DOOMSDAY TO-DAY- AS FORETOLD BY THE MAYANS ? 21-12-12. No, life will go on as usual. No gifted medium or psychic has informed us there is going to be 'doom' to-day. NASA is so sure the world won't come to an end on Dec. 21, 2012, they have already released this news item for the day after.


" Dec. 22, 2012: If you're reading this story, it means one thing: The World Didn't End Yesterday. According to media reports of an ancient Maya prophecy, the world was supposed to be destroyed on Dec. 21, 2012. Apparently not. "The whole thing was a misconception from the very beginning," says Dr. John Carlson, director of the Center for Archaeoastronomy. "The Maya calendar did not end on Dec. 21, 2012, and there were no Maya prophecies foretelling the end of the world on that date." The truth, says Carlson, is more interesting than fiction."



THE MASSACRE AT NEWTOWN, CONN. (U.S.)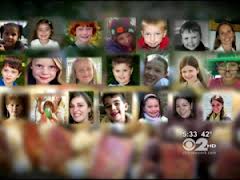 People from around the world are still asking the same question: WHY? All kinds of answers have been postulated. But one possibility is negative influence by mischievous negative energies from the lower Astral level of the afterlife. First, the mother of the killer-boy reportedly trained her son to use automatic weapons - because of her stated 'paranoia'. He also apparently spent many hours playing violent video games. And he may have been taking medication with unknown side effects.

Many highly qualified doctors and psychic investigators beginning with Alan Kardec claim that negative energies from the afterlife can take control of a weak, naive and gullible mind that is responsive to their suggestions. In fact, the would-be killer thinks the negative thoughts are his own! We have come across information in the past of killers who claimed they 'heard voices in the head' telling them to their kill.

In 1977 doctors at a state penitentiary in Ohio, USA, discovered that a convicted rapist named Billy Mulligan had become possessed by two personalities, both of whom communicated in a different language. Mulligan was born and raised in the USA and spoke no foreign languages. But when taken over by Abdul, Mulligan could read and write in perfect Arabic; as Rugen he spoke perfect Serbo-Croat with a thick Slavic accent (Lazarus 1993: 83).
We have many claims by experienced doctors that these negative energies exist and cause huge problems to people on earth. Some of these doctors and experts include: Dr Carl Wickland (download his book Thirty Years among the Dead) William J. Baldwin, Dr Roger Woolger (see video interview) Dr Louise Ireland-Frey and Dr Edith Fiore (See interview below).






QUESTION: PSYCHIC SPEED- FASTER THAN THE SPEED OF LIGHT: "What is the limit to speed of travel by afterlife intelligences (spirits)?'
Directly from the afterlife: (S. Birch): "We have no limitation of time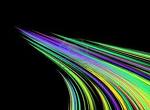 or space in our travels. To those who are experienced in spirit life there are no limitations. We can travel to any part of your world of matter with the rapidity of thought, which to us is our great reality. Those who dwell in any grade are limited in their travelling to that grade. They cannot exceed it. They cannot travel higher in the realms of spirit than the unfolding of their character has reached. That is their limitation. But that is the limitation of spirit in spirit life."


A SUMMARY OF THE NEW PHYSICS
Thanks to Lee Corner for this gem which will really get you thinking that quantum physics is finally discovering what mystics and great afterlife teachers have been telling us- that matter, time and space are illusions.




DOCTOR BECOMES A GRIEF SUPPORT COUNSELLOR Dr

Piero Calvi-Parisetti, MD is a medical doctor and a musician. Before establishing himself as a grief and bereavement counselor, between 2000 and 2012 he was a university professor, teaching graduate and doctoral students at three major universities. For many year has been studying researching the transition we call death. After reading some 30,000 pages of literature, in 2008 he decided to write my own book. He compiled and systematically presented the evidence he came across as he would have done in his university classroom. Download a free copy of 21 Days into theAfterlife.


DEBBIE MALONE AUSTRALIAN PSYCHIC MEDIUM Congratulations to Debbie Malone of Sydney on being voted Australian Psychic of the Year for 2013 by her colleagues in the Australian Psychics Association. Beside being a wonderful psychic and medium whose abilities were strengthened by a near death experience, Debbie is an author and an enthusiastic photographer of orbs. Debbie assures us that many orbs are real spirit people and that she is able to hold conversations direct with spirit people located within the orb. Check out her website.
QUESTION: (During a session with afterlife investigator Arthur Findlay, pictured left - asked the trancing spirit the following question): "I cannot see you, but, if I could , what would you look like?"



An Afterlife intelligence answers "I have a body which is a duplicate of what I had on earth, the same hands, legs and feet, and they move the same as yours do. This etheric body I had on earth interpenetrated the physical body. The etheric body is the real body and an exact duplicate of our earth body. At death we just emerge from our flesh covering and continue our life in the etheric world, functioning by means of the etheric body just as we functioned on earth in the physical body. The etheric body is just as substantial to us now, as the physical body was to us when we lived on earth. We have the same sensations. When we touch an object we can feel it, when we look at something we can see it. Though our bodies are not material, as you understand the word, yet they have form and feature and expression. We move from place to place as you do, but much more quickly than you can."
NEAR DEATH EXPERIENCE OF A SCIENTIST


TOM HARRISON RETURNS AFTER DEATH THROUGH TWENTY EIGHT DIFFERENT MEDIUMS !!!!!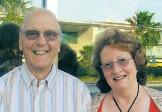 Since Afterlife lecturer Tom crossed to the other side on October 23rd 2010, he has communicated again and again through mental mediumship, trance and materialisation (with three different mediums) and also later Direct Voice. In a seance with physical medium David Thompson in 2011, Tom spoke to Ann and kissed her forehead before moving audibly across the room to speak to friends who could vouch that the voice was his. In the first year he connected through 28 different mediums that Ann was told about. Some were contacts for her even when she was not present, others were for friends and one was with a medium who had never met him but whom Ann met some months later. His wife Ann Harrison tells the whole remarkable story.



QUESTION: Victor, on crossing over are we gong to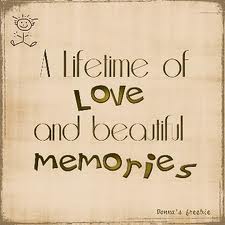 remember everything we did when we were on earth. There are some beautiful memories I do not like to forget. What do you think?
Victor: We have been informed many times that when we cross over we take with us three things: our body, our mind with all the memories and our character at the time of crossing over. So that you will have memories of the time when you were living on earth. One transmitted information tells us that negative memories that hurt us are forgotten or can easily be forgotten. But earth memories are important also for your soul evolution. But do not worry, happy, wonderful and beautiful memories are not forgotten on crossing over.


THANKS TO OUR FACEBOOK TEAM


A huge thank you to Caroline, Rae and Lee who moderate our Facebook page providing a safe place online for people to discuss their spiritual experiences, share ideas from things they have read, pose questions and generally hang out with likeminded people. The only proviso is that we ask people to genuinely engage in dialogue, not just post adverts or photos or promote their beliefs. We would also like to thank our wonderful group of regular contributors who are on hand to support, share, empathise and give sane and practical suggestions. Anyone on Facebook is invited to drop by the group "Evidence for the Existence of the Afterlife."


QUESTION: WHAT KINDS OF PEOPLE ONE WOULD FIND IN THE LEVEL OF THE LIGHT OF THE AFTERLIFE?
" In these realms (of the afterlife) gone forever are racial

prejudices and the feelings of estrangement between men of different racial colour. Amongst all this immense population of various nationalities there are millions who were not baptised when they were upon earth, millions who acknowledged allegiance to NO religion, but who lived their lives according to their conscience, and who behaved towards their neighbor as they would have their neighbor behaved towards them. They were unhampered by any form of religious creed when they finally arrived in the spirit world." (from former Catholic Monsignor Hugh Benson - transmitted directly from the afterlife download pdf of FACTS free.
BOOK NOW! CRUISE QUEENSLAND AUSTRALIA


MARCH 28th 2013- APRIL 8th 2013
Discovering your Unseen Self- a 14 hour program. This is a once in a lifetime cruise that will change your life for the better. Book now to be part of the action with WORLD CLASS MEDIUMS JAMES VAN PRAAGH AND MAVIS PITTILLA Read more...




BRITISH TELEVISION MEDIUM TONY STOCKWELL AND AUSTRALIAN MEDIUM LOUISE HERMANN IN SYDNEY, MARCH.

Louise emailed me stating, "I am pleased to offer the following Two 1 Day workshops for those reading at the INTERMEDIATE to ADVANCED LEVEL in March 2013: The "Confident Medium" and "Psychic Detection" Workshops World Renown UK Spirit Medium and author Tony Stockwell will be joining Sydney based medium Louise Hermann for two exciting 1 Day workshops in a supportive and relaxed environment. Tony is known for his television work including The Psychic Detectives, Street Psychic, Best of British Mediumship, Sixth Sense, Mystery of Body 115, Psychic Private Eyes and Legend Detectives. Tony has demonstrated across the UK, Europe, US, NZ and Australia.
Dates:Saturday 16th March (Day 1) and Sunday 17th March (Day 2) 2013
Time:Arrive 8:30am for a 9am sharp start. The day will include morning tea, buffet lunch and afternoon tea and will finish at 4pm.
Venue:Vibe Conference Room, Vibe Hotel Sydney
Cost:$290 for 1 Day or $480 for both days. Upfront payment is required for 1 Day or a deposit of $250 for both days with the balance paid 2 months before. Book early!
Bookings http://www.louisehermann.com/

FEEDBACK: 3 ONLY:



1) Dear Victor and Wendy What an armoury of information you provide in the battle against those who choose ignorance before knowledge and falsehoods before Truth,. it provides opportunities for many to join in the fray. I found that our local library already has your book.and will order the new edition when comes available.I am sending a contribution to your most worthy cause. Best Wishes for the New Year. Chic (This is the gentleman who donates money so that I can send free books all over the world). Thanks Chic!

2. Hi Victor.. You sound like you are very busy and your book almost ready. Great news! I love your Friday Reports each week and I know you put a great deal of yourself into them... xx Cheers & Blessings, Sharon Harding
(Clairvoyant Medium Professional Member of Australian Psychics Association International Psychics Association .....Website: www.sharonclairvoyantmedium.com Facebook: Sharon Harding Medium PH: 0418838546).

3. Hi Victor,... This is the first year in which I've been receiving your wonderfully informative Friday Afterlife Report on psychic matters of all kinds and as the year is coming to a close I wish to say many thanks to Wendy and yourself for the selfless efforts by both of you in producing it without fail each week. This has to be a unique publication in its scope in the world of psychic research and information and we're so fortunate to get it FREE. I'm sure that with the continuing support from your Friends on High and those of us lesser mortals on this earth the coming year will be even more successful in spreading the Truth free from dogma. So good luck to you both in all your endeavours and wishing you a Happy Christmas with Health and Happiness in 2013 Jim.