December 14th 2012
Apologies if I have not replied to your email.

REPORT in 50 languages including - French, German, Spanish, Italian, Swedish, Dutch, Portuguese and Hungarian - and many others. Be very patient with the grammar of these automatic translations.
*********
Apologies
: if I have not replied to your email. Extremely busy. Patience, will reply shortly.
COMMENTARY: U.S. GOVERNMENT PSYCHIC

RESEARCH - & other world governments financially support psychic research: For more than twenty years the United States military had a multi-million dollar a year budget for the purpose of psychic research with special emphasis on 'remote viewing'. This is another name for 'clairvoyance' or ability to gain information without the use of the five senses. From 1981 to 1995 , five different US government-sponsored scientific review committees were given the task of reviewing the evidence for psychic phenomena on the grounds that they might be important for national security.
Reports were prepared by Congressional Research Service, the Army Research Institute, the National Research Council, the Office of Technology Assessment, and the American Institutes for Research -the latter commissioned

by the CIA. While disagreeing over fine points of interpretation, ALL five of the reviews concluded that the experimental evidence for certain forms of psychic phenomena merited serious scientific study.
PSYCHIC ESPIONAGE FOR NATIONAL SECURITY
: There is talk that military psychic research in the U.S. has gone underground. In the not so far future, we will be learning that at least some 6 major countries - including China and Russia have their government financially supporting psychic research as they have done for a few decades - primarily for military, corporate, economic and other national security espionage. Those skeptics still in the nineteenth century denial about psychic phenomena better wake up to what is happening in the twenty first century.
RELAX ..THE WORLD IS NOT GOING TO END NEXT WEEK...





FLIPSIDE- A TOURIST'S GUIDE ON HOW TO NAVIGATE THE AFTERLIFE
What happens after we die? Author and award winning filmmaker Richard Martini explores startling new evidence for life after death, via the "life between lives," where we reportedly return to find our loved ones, soul mates and spiritual teachers. Based on the evidence of seven thousand of Dr Newton's clients seen over twenty years. Under deep hypnosis (5 hour sessions) they saw and experienced the same basic things about the Afterlife.


Now available as
a book
an e-book
a dvd or rental movie (US customers only)



W0NDERFUL, INSPIRATIONAL WORDS DIRECTLY FROM AN AFTERLIFE HIGH SOURCE: "What a pleasant surprise

you will all have one day, when you become conscious of our world. There is not in your world one artist who could capture with his paints some of the glories of my world. There is not one musician who could record some of the glories of the music sphere with your notes. There is not one writer who could describe in physical words the beauty of parts of this world ... This is the world where the artist finds all his dreams come true, where the painter and the poet realize their ambition, where genius has full power of expression, where the repressions of earth are swept away and all gifts and talents are used in the service of one another. This is the world where there are no clumsy words to express inspiration, but where thought is the living language and reveals itself with lightning rapidity ,,," (TEACHINGS OF S. Birch -chapter, Life in the Beyond)


NURSE JACINTHA - (ALLEGED SUICIDE AFTER RADIO PRANK): I've had a number of people asking me how nurse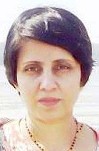 Jacintha Saldanha is going to fare in the afterlife after her (alleged) suicde.This was after she had been fooled by two Sydney DJ'S in Sydney imitating Royalty in a "prank" phone call to London where she was working. There is much that is still unknown about this tragic case. As a lawyer, I cannot automatically accept that Jacintha hanged herself - it looks like she did, but there is a question of why she would hang herself when she had easy access to drugs. Secondly, it is just possible that she was put under a great deal of intense pressure from senior hospital administrators.The question of 'foreseeabiltiy' would be critical on a criminal and civil level in this matter: some sharp prosecutor could claim that the DJ's did not consider the worst case scenario - i.e., the nurse could be extremely sensitive. The administrator/s of the radio station had knowledge that the DJ's were going to commit fraud, pretending to be Royalty - and approved of the prank so must be accountable. There is of course the other criminal matter of taping and broadcasting a private conversation without informing the other party (the nurse). If the family - and parents were receiving money from the nurse, then the family on a civil level could sue the directors of the radio station for unspecified damages. But for the nurse herself, motive precedes action: which means on crossing over, a great deal will be taken into consideration in her favor given the circumstances.The research from suicide NDEs and from mediums do say that prayer for her and her family can help enormously and as long as she can forgive herself she will be met with incredible love (see next item).
NEAR DEATH EXPERIENCE FROM SUICIDE:
Sandi Rogers, a nurse, tried to commit suicide. Instead of killing herself, she had a most important Near Death Experience: her guide told her about many spiritual things that apply to all humans - e.g., that those who commit suicide would have to come back to earth again and have to go through all the negative experiences; that we should not hold grudges; that we are all all responsible for our own actions and omissions. Also Sandi talks about unconditional love.


WISE WORDS FROM SPIRITUAL TEACHER, SALUMET,



"When will you realise that death is not for sorrow, death is to rejoice because to us my dear friends it is your birth, it is your birth in returning home to those who have loved you and who have helped you throughout your earthly trials." Read more...



RAYMOND MOODY ON SHARED DEATH EXPERIENCES



WARNING: KEEP AWAY FROM THE OUIJA BOARD:


I was discussing the dangers of the ouija board this week because a young girl - who was showing panic and fear - was fooling around with a ouija board without expert supervision. One complaint was that the afterlife entity started to intrude in the private life of this girl. Unless you are an expert yourself or you are with an expert when using a ouija board, keep away from it. Experts have warned many fell victims to negative afterlife forces. See my chapter on the Ouija Board
REPORT ON KAI MUEGGE'S DEMONSTRATIONS OF PHYSICAL MEDIUMSHIP IN SYDNEY


Congratulations to Kai Muegge and his wife Julia on a highly successful series of demonstrations in Sydney. Inge Crosson, who organised their meetings, tells us that they will return in October 2013 for 4 weeks and will hold also workshops on trance induction and post hypnotic suggestion, table tipping, remote viewing etc. If you want to be sure of seeing Kai in Sydney next year email Inge to signal your interest.

Jane writes:
" I thoroughly enjoyed the sitting with Kai....We were shown the medium in red light immediately before and after the phenomena. We were shown pulsating, moving ectoplasm that formed into a hand whilst I viewed it. There was various other phenomena - raps on the roof and ceiling, loud footsteps, lights that danced in front of my eyes as though they were looking at me and there was movement behind me (where there was no room for a living person), hands moving over a plaque and we were shown the Medium in red light during some of this phenomena."

Leading Parapsychologist Stephen Braude recently spent nine days investigated Kai's mediusmhip in Frankfurt Germany. A report is to be published in a scientific journal.



QUESTION: Victor, have any psychic reports ever been published in respectable scientific journals?
Victor: Favorable reviews for the evidence of psychic

phenomena have been published in well-known scientific journals like FOUNDATIONS of PHYSICS, AMERICAN PSYCHOLOGIST, STATISTICAL SCIENCE which began in the 1980's. And then in the 1990's there were invitations to parapsychologists to present papers on psychic research at important scientific conferences and before government sponsored review committees and the inclusion of chapters on psychic research in popular college scientific textbooks (Dean Radin, 1997:1-21)


WE DO NOT STAY UNDERGROUND WHEN WE DIE: Those orthodox that religions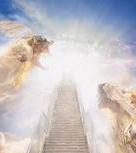 tell the world that when we die, we stay dead until 'Jesus comes again to judge the living and the dead.' WRONG! Some people still believe that - (purely on blind faith, without evidence) but these days there are some theologians who are not accepting that religious belief. This is because the abundance of repeatable evidence for the existence of the afterlife AND what happens to us when we die is just overwhelming and irrefutable. In any inconsistency between science and what somebody wrote thousands of years ago - science inevitably prevails - and will ALWAYS prevail. The evidence we have is that when we cross over, our consciousness continues to survive. We continue to live moments after we physically die in the afterlife dimension. Those reasonable, open minded people who have the knowledge about the afterlife - especially those who keep on keeping in touch with the recent evidence for the afterlife - will have NO problem crossing over to the beautiful realm of the LIght - where conditions are immensely much better than earth. But it is possible for those who vehemently believe that they will remain dead on crossing over, will REMAIN DEAD. Actually they will go into a prolonged 'sleep'. They are the ones who could have very serious 'afterlife problems'. So for those fundamentalists, KEEP AN OPEN MIND!



MEDIUM JOHN EDWARD ON ANIMALS AND THE AFTERLIFE