June 19th, 2020


Last week's report and all previous reports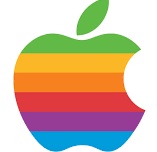 IPAD and MAC USERS The browser Safari does not naturally support all video formats, so you may see a space where the videos should be. Try using the browser Google Chrome or, for more security, Brave, which is based on the same software "engine" as Chrome but blocks ads and trackers.



COMMENTARY: JURGEN ZIEWE'S ASTRAL OVERVIEW PROJECT
Many of our readers are familiar with the books and videos of Jurgen Ziewe, who has been having out-of-body experiences in full waking consciousness for more than forty years. During his visits to other dimensions, he has maintained meticulous reports and illustrations of the places he visits, from the darkest depths to the most illuminated regions of cosmic consciousness and realms that are traditionally referred to as 'Heaven'.

For many years, Jurgen has grappled with the challenge of being able to fully share with people the reality of the astral worlds by creating virtual reality simulations. The rapid development of computer technology in the last few years has suddenly made this possible. He has finally agreed to allow his friends and supporters to help him update the equipment he needs to complete this groundbreaking project.

Jurgen's experiences and talents are unique, and the potential of this work is extraordinary. If you want to be a part of this unique project go to the page Jurgen has set up click on the yellow donate button in the center of the page that Jurgen has set up
http://www.magicfantasyart.com.


THE ASTRAL OVERVIEW EFFECT


https://www.youtube.com/watch?v=9nh2sfnfei8



EXCITING PROOF FOR BEREAVED PARENTS
Gwen and Alf Byrne's son, Russel,l died in 1963 at the age of 9. Gwen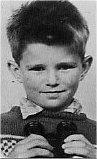 began looking for (and found) evidence of survival through mental mediums. Then in August 1982 she received a phone call that Russell had materialized at a physical mediumship circle through the mediumship of English medium Rita Goold (now Rita Lorraine). Russell had given the name and address of his parents and asked that they be contacted. After this, she and husband Alf were reunited with Russell in sittings with the medium on more than 100 occasions.

Although the sittings were in darkness, Russell was able to shine a torch on different parts of his body to show he was fully materialized. According to mediumship researcher Trisha Robertson, the late Professor Archie Roy confirmed Gwen and Alf's story, and told Trisha that he had been present and had seen Russell use the torch to show his materialised body. Alf himself crossed over in 2008, and Gwen is now in her nineties. Their experiences must not be allowed to be forgotten. Read more.



GWEN AND ALF BYRNE TELL THEIR STORY TO ALAN PEMBERTON


https://www.youtube.com/watch?v=lJGVA5K6uUw



PLEASE EXPLAIN: WHAT IS A PHYSICAL MEDIUM?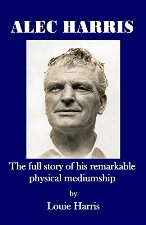 Spirit people can sometimes use a medium (usually sitting in darkness with a circle of people) to produce phenomena that can be seen, heard, or felt, by everyone present in the room. In these cases, the medium is called a physical medium, and the circle is called a physical circle. The kinds of phenomena produced can include: bangs and raps, objects being moved with no apparent cause, levitating tables and other objects, causing objects to dematerialize and reappear elsewhere (apports) influencing scientific instruments without touching them, and producing whispered voices and materialised hands. Transfiguration, trumpet mediumship, direct voice mediumship, and full materialisation, are all examples of advanced physical mediumship. Sometimes physical mediums like Alec Harris use ectoplasm (a substance taken from the body of the medium and the sitters), and sometimes, as in the Scole Experiment and Rita Goold's mediumship, they use another kind of energy.




AFTERLIFE INVESTIGATOR DAVID FONTANA TALKS ABOUT INVESTIGATING MATERIALIZATION In his monumental book "Is there an Afterlife" respected psychic investigator David Fontana describes how he saw and felt fully formed hands during the Scole experiments (see pp. 324-347). Here he describes his experiences.


https://www.youtube.com/watch?v=TGV8aQxCsCI



THE DOUGLAS CONACHER TAPES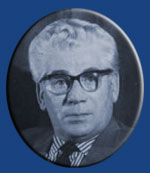 Douglas and Eira Conacher were a devoted married couple with a publishing business in Central London. They were conventional in every way but one: they were determined that whoever died first would try to contact the other from the afterlife. Douglas, 20 years older than Eira, died first on June 6, 1958. A few months later, Douglas contacted Eira through direct voice medium Leslie Flint. They carried on regular conversations over the following years and authored two books together about the spirit world. Both of their names are on the cover. Listen to this extract, where Douglas talks about the colours in the spirit world. More Douglas and Eira tapes.



"THERE IS LIFE AFTER DEATH"
These are a few of the things Douglas Conacher described: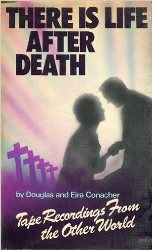 Hospitals, a reception area, and conditions of newly arrived souls, architecture, the effect mind has on colours used for afterlife architecture. The soul's need to eat on lower spheres is genuine but as they progress they find food is no longer necessary. Certain qualifications are required to be a teacher just as on Earth. Education, books, and school building architecture in the spirit world. The way of life mirrors life on Earth until one gradually becomes more developed and moves toward higher spheres. Gardening in the afterlife, flowers that grow as high as trees, colours, perfumes, and the auras of flowers. How people sow, plant, and reap in natural soil. Read more about skills and interests in the afterlife.



RICHARD MARTINI INVESTIGATES THE AFTERLIFE Award-winning filmmaker, Richard Martini, has been using a different method to investigate the afterlife. Based on his documentary about hypnotherapy and the work of between-life therapist Michael Newton, Martini's book "Flipside: A Tourist's Guide on How To Navigate the Afterlife" became a best-seller at Amazon and was followed by several sequels. See books by Richard Martini.


https://www.youtube.com/watch?v=EgafL-yhJtU



ALBERT BEST A BRILLIANT HEALER AND MEDIUM Albert Best was an Irish medium who moved to Scotland. He was
the mentor to the famous psychic, Gordon Smith. In addition to being a medium, he was also a spiritual healer. While he was serving overseas during WWII, his wife and three children were killed in an air raid on Belfast. Later in life, he claimed that he had been able to embrace his materialized wife and three children during a home circle with a materialisation medium in Glasgow.

On his deathbed, he saw his wife and children in the room with him. Witnesses, including Gordon Smith, state that there were tears of joy in his eyes, and he told visitors: 'They've come, you will have to let me go'. Ann Docherty, another medium present, replied: 'We were never holding you, Albert'. He gave a last smile, and slipped into a coma from which he never awoke. He passed into Spirit on Friday 12th April 1996. To read more about this amazing medium see 'Best' of Both worlds: A tribute to a Great Medium.



A GIANT IN THE FIELD OF PARANORMAL INVESTIGATION Few people in the field of paranormal research have more experience than Professor Stanley Krippner, Ph.D. For more than 60 years he has been investigating dreams, hypnosis, shamanism, and dissociation, often from a cross-cultural perspective. And, unlike many parapsychologists, he has remained open-minded towards anomalous phenomena. Dr. Krippner was director of the Maimonides Medical Center Dream Research Laboratory in Brooklyn, New York, where groundbreaking experiments showing that dreams could be influenced by messages sent telepathically were carried out. Read more about his publications and workshops.


https://www.youtube.com/watch?v=ht89rJUZUv4

Dr. Stanley Krippner will be our guest on our Zoom Afterlife Global Gathering next Sunday at 5 p.m. New York time. https://zoom.us/j/7595442928




WHY SOME LOVED ONES DON'T MAKE CONTACT The very highly credible Silver Birch, who conveys information from the Higher Beings, answered this question very well. He said:
"There is

free will. There is no compulsion to come back. It is not a very attractive world to return to when you have tasted some of the ineffable joys, beauty, and radiance that are available in our world. It requires a sacrifice to return, to approach earth's atmosphere, which is gloomy, dark, dank, and most unwelcoming. We would be very happy if spirit communication were achieved in which you on Earth met the people in our world returning half-way. Alas, it does not happen very often. It has to be a descent into your atmosphere, your conditions, your vibrations." (Light from Silver Birch p.57)



NEXT WEEK'S AFTERLIFE ZOOM GROUPS

Sunday 21st June

Global Gathering Our guest will be Stanley Kripner Ph.D. who will be sharing a PowerPoint presentation about dream telepathy.
Please double-check your time
IN THIS LINK
Los Angeles 2 p.m. Sunday
Phoenix 2 p.m. Sunday
Chicago 4 p.m. Sunday
New York 5 p.m. Sunday
London 10 p.m. Sunday
Rome 11 p.m. Sunday
Sydney 7 a.m. Monday
https://zoom.us/j/7595442928


Tuesday 23rd June 2020

Spirit Art
We are meeting for the purpose of creating spirit art with messages.
No art experience required.
Every 2nd and 4th Tuesday at 9 p.m. New York time,
Next meeting after this week Tuesday 23rd June
https://zoom.us/j/8738817733
Coordinator: Dr. Susan B. Barnes, CSNU susanbbarnes@gmail.com


Wednesday 23rd June 2020

Physical mediumship development group
8 p.m. Central time; 9 p.m. New York; 6 p.m. Pacific Time;
The group is now admitting new members.
Participants sit in a darkened space in their own homes; the group has been going for some time, and members are experiencing phenomena.
https://zoom.us/j/4381898190
Contact Rob Blackburn (rkblack@mtco.com) or Craig Hogan (r.craig.hogan@afterlifeinstitute.org) before joining the group.



Saturday 27th June 2020

Love After Life
Rebuilding a happy, fulfilling relationship with our **ROMANTIC** soul-mates / twin-flames who have crossed over.
Every Saturday 2 p.m. Central time
Online via our own Zoom Group, must be a member of the FB group 'Love After Life'
Coordinators: William J. Murray wjmurray@design249.com


More details of meetings

Videos of past Global Gatherings



THE CASE FOR OPTIMISM Engineer, physician, best selling author, and brilliant entrepreneur Peter Diamandis is best known for creating the XPRIZE Foundation which has given millions of dollars to improve the health of our oceans. He is also the creator of the Singularity University whose mission is to educate leaders to apply exponential technologies to address the biggest challenges we face today. Aside from his many groundbreaking achievements, Peter Diamandis inspires many with his "Case for Optimism" - the argument that in spite of all the problems, we're living in the best time in human history.


https://www.youtube.com/watch?v=BltRufe5kkI



FUTURELOOP - PETER DIAMANDIS AND MORGAN McDERMOTT'S INITIATIVE TO CURATE POSITIVE NEWS


https://www.youtube.com/watch?v=r7LP_3GYOEI
Customise your news at Futureloop




NEW INTERNET RADIO SHOW – SPIRITUAL SUPPORT WITH DR. SUE.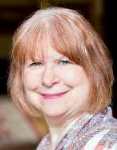 Tuesday 7pm NY Time On http://boldbravemedia.com/
Dr. Susan B. Barnes, C.S.N.U. will use her mediumship to provide spiritual support to listeners who are facing challenges such as the death of a loved one, or of a special pet, financial stress, illness, or heartbreak. People can call in for personal spiritual support or enjoy the special messages that Dr. Sue will be sharing.


See Victor on Video
*
Subscribe to Victor's Youtube Channel
:

* What Happens When you Die
*
Afterlife and Science

*
Near Death Experiences- Evidence of the Afterlife?
*
What You Must Know Before You Die
* David Thompson's Materialization
* Million Dollar Challenge
*
The Afterlife on Trial

* A Lawyer on the Afterlife

* Suicide is not the answer
* Religion and the Afterlife
* Ghosts- Randi and closed minded skeptics when they die

* Zwinge Randi's Challenge Exposed ... Lawyer Explains
* Why Professor Richard Dawkins is Wrong

*
God--the Evidence (Without Religion)
* Afterlife Without Religion
* Skeptics Demolished

*
Afterlife Objections Demolished
* Ghosts- Randi and closed minded skeptics when they die

*
Victor Zammit speaking at Speakers Corner
*
Materialized Houdini speaks to Victor

FEEDBACK (Three only).

1)"Always good to read on Friday morning, a good start for the weekend, thank you." Marion
2)"I particularly enjoyed the presentation of the English gentlewoman who spoke of the intelligence and afterlife of animals." Jack
3) "How do you do it? Every week such an interesting magazine. It is really amazing! You have no idea how much this is influencing many lives. Thank you so much!" Liesbeth

HIGHLY INSPIRATIONAL MUSIC: WE'LL MEET AGAIN "Her voice brought comfort to millions in their darkest hours, her songs filled the nation's hearts with hope, and her emotive performances, whether home or abroad, then or now, helped to get us through". Dame Vera Lynn, who died yesterday aged 103, is regarded in Britain as "an icon, a legend, an inspiration". Her signature song, "We'll Meet Again" consoled millions during the dark days of the Second World War and recently came to symbolise hope during the country's coronavirus lockdown. It even entered the UK chart earlier this year. Read Vera Lynn's obituary.




Whilst we encourage and we publish many papers and reports by afterlife researchers, we are not in a position to guarantee the accuracy of all claims. We accept the imputed claim that the afterlife and paranormal research done by the researchers is done in good faith. ALL WORK IS COPYRIGHT BY THE CONDITIONS SET AT THE GENEVA CONFERENCE ON COPYRIGHT.