If you have been sent this link by a friend, or have come across it on the internet, sign up here

Bringing light where there is darkness and hope where there is despair."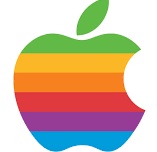 IPAD and MAC USERS The browser Safari does not naturally support all video formats, so you may see a space where the videos should be. Try using the browser Google Chrome or, for more security, Brave, which is based on the same software "engine" as Chrome but blocks ads and trackers.



COMMENTARY: MESSAGES FROM THE NEAR-DEATH EXPERIENCE


There are profound teachings contained in the messages that near-death experiencers bring back to us when they are told to return to life. People from all backgrounds and cultures are told that their life has a purpose, and that they have made a promise to complete certain work or learning and that it's not their time.

"There is much, much work for you. You have to go back and tell them. Life is a precious gift. Each moment is filled with great opportunities. Don't waste your time on Earth. Spread love and understanding. We will always be with you guiding you, protecting you, awaiting the time when we will be reunited when your work on Earth is over." (Josiane Antonette)

"Contrary to what many of us were taught in our various religions, 'Heaven' is not a reward for good behavior, it is a 'higher plane of existence' that awaits those who ready themselves to enter. The only way to enter through the door ... is to hold the key of Love." (Christian Andreason)

See near-death.com for more.



IANDS PANEL ON WHAT NDES TEACH US ABOUT LOVE Johanna Crone-Raestein says her husband was very skeptical about the afterlife but was willing to go to talks with her. He was impressed that many of the speakers were highly intelligent and sincere. Eventually, he had his own experience and was convinced. Hear her story at the 7-minute point.


https://www.youtube.com/watch?v=_uLmhEwiTyM


THE POWER OF PERSONAL EXPERIENCE Personal experiences, reported by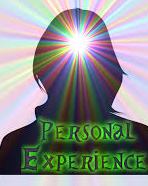 reliable witnesses, count as a different kind of evidence from laboratory experiments. For example, millions of people in every culture throughout history have reported having a crossed-over loved one appear for a few moments, and sometimes even talk to them. Various surveys show that about 20% of students have had out-of-body experiences. And we have a huge number of mediums who contact the other side and bring through evidential details. These experiences may not all be double-blind gold- standard laboratory experiments, but often, to the person who has them, they are even more convincing. There are many groups on Facebook where researchers share personal afterlife experiences. Some we recommend are:
Afterlife Research and Education Discussion
Evidence for the afterlife
Realms of the Afterlife
Afterlife Topics and Metaphysics



A SHARED NEAR-DEATH EXPERIENCE
Lee Whitting from NDE radio reads an account from a woman who had a shared-death experience. It led her to forgive her deceased mother, with whom she had a terrible relationship.


https://www.youtube.com/watch?v=DKM5yhF0HdQ



THE PATH: BEYOND THE PHYSICAL
The Path: Beyond the Physical The film takes the audience on a 93-minute journey featuring some of the first explorers of out-of-body experiences like Robert Monroe. It looks at the once classified military mission of remote viewing and tools like Hemi-sync music that can enhance the out-of-body experience. Watch the four-minute trailer.
The Path: Beyond the Physical



THE PATH TRILOGY: PATH 11 PRODUCTIONS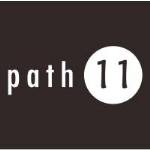 The Path: Beyond the Physical (2013) (featured above) is the second of three films on the afterlife made by FIlmmakers Michael Habernig and April Hannah of Path 11 Productions. The first in the trilogy is The Path: Afterlife (2009) which covers various areas of energy medicine, paranormal encounters, holistic healing, Eastern medicine, and more. The third film in the series is The Path: Evolution (2016). This explores Tomas Campbell's theory that human beings are living in a virtual reality system similar to the rules of an assimilated video game. All the films can be viewed on Gaia or Amazon Prime or rented on Vimeo.



AN EVIDENTIAL AFTER-DEATH CONTACT In 2005 in Nashville, Tennessee, Faye Aldridge, lost her husband, Burke, to cancer. On the last day of Burke's life, he told Faye he would send her a fax from heaven to let her know he was all right. A short time after Burke's death, he made good on his promise by appearing separately to two of his doctors, who told Faye about their contacts in a fax.


https://www.youtube.com/watch?v=iAYtqgcZC8k



FREE ONLINE CONFERENCE ON SURVIVING GRIEF IN UNCERTAIN TIMES

Date: June 22, 2020
Time: 8:30 – 4:00 PST
The International Day of Hope and Healing After Loss is a first-of-a-kind, virtual experience bringing together major organizations and leaders in the field devoted to supporting the bereaved. It aims to provide an uplifting day of hope and healing to those grieving the loss of a loved one, a loss made more difficult due to this pandemic. Read more.



WILL LIFE BE DIFFERENT WHEN YOU DIE? What is life in the afterlife like? Is it very different from our life in this world? Curtis Child from the Swedenborg Foundation takes a look at what's similar and what's different with regard to religion, jobs, relationships, and more, according to the teachings of Swedenborg.


https://www.youtube.com/watch?v=u67AUEiaFE0



"THE HEREAFTER" - A NEW BOOK BY
N. RILEY HEAGERTY Taken directly from the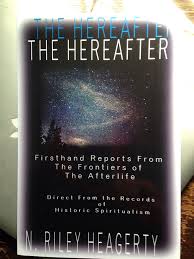 rare book collection of
N. Riley Heagerty, these first-hand reports come directly from the World of Spirits, communicated through some of historic Spiritualism's greatest mediums. There are stunning descriptions of the death experience and what the individuals who crossed over saw and felt. There are accounts of beauty and wonder—as well as a breath-taking journey to the "Dark Realms." Read more.



A SON TALKS TO HIS MOTHER FROM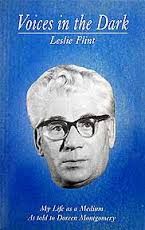 THE AFTERLIFE
David Browning crossed into the afterlife and, several years later, carried on regular conversations with his mother and father through Leslie Flint, a direct voice medium. This is a very rare kind of mediumship, completely different from trance mediumship. Leslie's sessions were all held in the dark as the voices came through an artificial voicebox made out of a substance called ectoplasm, which is sensitive to light. The medium and David's mother and father were the only ones in the room. In the recording, David, in spirit, speaks first. Listen (transcript provided).



ITC EVIDENCE OF ANIMAL SURVIVAL


Dr. Adrian Klein, a highly experienced EVP/ITC investigator from Israel, sent us an excellent case study about the survival of his cat and his dog, Sally. The evidence comes from his communication through his own ITC, from animal communicators, and from photos and video received via ITC by Brazilian researcher Sonia Rinaldi. Read the report.



ANIMALS HAVE SOULS AND SURVIVE DEATH Jackie Jones-Hunt Ph.D. was our guest on the zoom Afterlife Global Gathering last week and shared a well-researched presentation.


https://www.youtube.com/watch?v=Lt8NWiRxKo8



NEXT WEEK'S AFTERLIFE ZOOM GROUPS

Sunday 14th June 2020

New Developments in Physical Mediumship with Inge Crosson. "Spirit healers are the best. Please join us on Sunday night on zoom at 7pm Sydney time/ UK 10am. Come and ask a spirit doctor/healer direct and get answers about healing processes, your development as a healer, your own health, and all related healing topics. Details follow.

Sydney time 7 p.m.
Auckland time 9 p.m.
New York time 5 a.m.
London time 10 a.m.
Rome time 11 a.m.
Check the time in your city
Co-ordinator: Karyn Jarvie karynjarvie@ozemail.com.au
https://zoom.us/j/6123708172


Mediumship Development with Dr. Susan Barnes.
Developing the skills of mental mediumship and blending with spirit.
Meetings: Every 2nd and 4th Sunday
Times: 2.00 p.m. New York time
Coordinator: Dr. Susan B. Barnes, CSNU susanbbarnes@gmail.com
Online in Zoom https://zoom.us/j/8738817733


Global Gathering Our guest will be out-of-body explorer Jurgen Ziewe who will be unveiling his fantastic new project to create virtual reality films of different realms in the astral realm that he has visited.
Please double-check your time
IN THIS LINK
Los Angeles 2 p.m. Sunday
Phoenix 2 p.m. Sunday
Chicago 4 p.m. Sunday
New York 5 p.m. Sunday
London 10 p.m. Sunday
Rome 11 p.m. Sunday
Sydney 7 a.m. Monday
https://zoom.us/j/7595442928


Monday 15th June 2020
Dream circle with Kim Parker
A small group of 15 meets fortnightly - to share and explore the meaning of their dreams.
Please double-check your time
IN THIS LINK
Los Angeles 2 p.m. Monday
Phoenix 2 p.m. Monday
Chicago 4 p.m. Monday
New York 5 p.m. Monday
London 10 p.m. Monday
Rome 11 p.m. Monday
Sydney 7 a.m. Tuesday
https://zoom.us/j/7595442928
Email: Kim at kmrainbow57@yahoo.com

Wednesday 17th June 2020

Physical mediumship development group
8 p.m. Central time; 9 p.m. New York; 6 p.m. Pacific Time;
The group is now admitting new members.
Participants sit in a darkened space in their own homes; the group has been going for some time, and members are experiencing phenomena.
https://zoom.us/j/4381898190
Contact Rob Blackburn (rkblack@mtco.com) or Craig Hogan (r.craig.hogan@afterlifeinstitute.org) before joining the group.



Saturday 20th June 2020

Love After Life
Rebuilding a happy, fulfilling relationship with our **ROMANTIC** soul-mates / twin-flames who have crossed over.
Every Saturday 2 p.m. Central time
Online via our own Zoom Group, must be a member of the FB group 'Love After Life'
Coordinators: William J. Murray wjmurray@design249.com


More details of meetings

Videos of past Global Gatherings


SIMPLE ACTS OF KINDNESS
"Saruman believes it is only great power that can hold evil in check, but that is not what I have found. It is the small everyday deeds of ordinary folk that keep the darkness at bay. Small acts of kindness and love." Sir Peter Jackson, director, writer, and producer of the Lord of the Rings trilogy and The Hobbit trilogy.


https://www.youtube.com/watch?v=eu9UtVaWYaI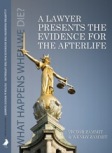 SOME FEEDBACK ABOUT OUR BOOK
"This book is the most detailed and complete collection of afterlife evidence that I have encountered. When reading the first few chapters, one thinks: What more evidence is required? The afterlife is proven. Case closed. But Victor and Wendy manage to present even more and more. The closing statement is brilliant. It unmasks the pseudo-sceptics as dogmatic materialist fundamentalists of the worst kind. Every honest person reading this book will come to the conclusion that the afterlife is a scientific fact." Waldis Jirgens
Read more about the book.




See Victor on Video



Subscribe to Victor's Youtube Channel:

* What Happens When you Die
* Afterlife and Science
* Near Death Experiences- Evidence of the Afterlife?
* What You Must Know Before You Die
* David Thompson's Materialization
* Million Dollar Challenge
* The Afterlife on Trial
* A Lawyer on the Afterlife
* Suicide is not the answer
* Religion and the Afterlife
* Ghosts- Randi and closed minded skeptics when they die
* Zwinge Randi's Challenge Exposed ... Lawyer Explains
* Why Professor Richard Dawkins is Wrong
* God--the Evidence (Without Religion)
* Afterlife Without Religion
* Skeptics Demolished
* Afterlife Objections Demolished
* Ghosts- Randi and closed minded skeptics when they die
* Victor Zammit speaking at Speakers Corner

INSPIRATIONAL MUSIC - STARDUST
Sometimes the melody, the lyrics, and the singer combine together to create something unforgettable. Written way back in 1927, with words added in 1929, "Stardust" has become a timeless classic and one of the most recorded songs of the 20th century with over 1,500 recordings. An old favourite.


https://www.youtube.com/watch?v=kzPLQpLAxc4


Whilst we encourage and we publish many papers and reports by afterlife researchers, we are not in a position to guarantee the accuracy of all claims. We accept the imputed claim that the afterlife and paranormal research done by the researchers is done in good faith.