"Bringing light where there is darkness and hope where there is despair."
July 5th, 2019

Last week's report
and
all previous reports

COMMENTARY: FAITH IS NOW SUPPORTED BY OBJECTIVE AND REPEATABLE EVIDENCE
We are fortunate to live in an age where we no longer just have to rely only on faith and hope concerning the afterlife. Thanks to the dedicated work of so many courageous pioneer researchers, mediums, writers, spiritual teachers, and experiencers, we now have repeatable, objective evidence that can turn faith into certainty.
There are those in religion who tell you that all you need is faith, and that unless you have faith (unquestioning belief in their teaching) you will not be 'saved'. However, we know that different religions have different beliefs and ask their followers to have faith in different things. While it is reasonable to have faith in things which are supported by credible evidence and personal experience, it is crazy to ask people to have faith in teachings which insult their intelligence.
The great spirit teacher
Silver Birch
put it perfectly when he said: "We never say to you, 'Do not use your reason, have faith only.' We say, 'Use that which the Great Spirit has given you. Test us. Examine us. If aught that we say is debasing, cruel or immoral, then reject us. If we seek always to teach you to live nobler lives, lives of greater self-sacrifice and of idealism, then surely that demonstrates that the hallmark of the Great Spirit is stamped upon our teaching'." (Silver Birch, SBA, 43.)
AFTERLIFE: A FILM BY PAUL PERRY
What happens when we die? This question is scientifically explored through modern research into near-death experiences. Through interviews with noted researchers like Raymond Moody, MD, Ph.D. and Jeffrey Long, MD, this documentary explores the evidence for the afterlife using insightful interviews with researchers, emotional case studies, and crisply done re-creations.
You can see short clips from the film free on Youtube

Jenny Sommers
Lupita Kirkland
Alternatively you can see it in full on Netflix or Gaia
or rent it from
Vimeo On Demand
or
Amazon Prime.
THE DR. EDGAR MITCHELL FOUNDATION FOR RESEARCH INTO EXTRATERRESTIAL AND EXTRAORDINARY ENCOUNTERS
Perhaps for the first time we have an organisation of reputable scientists willing to put serious resources into investigating the connections between NDEs, UFO contact, OBEs, Lucid dreams, Mystical meditation, Remote Viewing, Shamanic Journeys, Channelling, Spirits, and ghosts.
Learn more about FREE.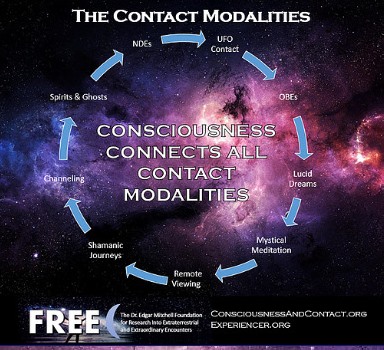 REY HERNADEZ SHARES HIS EXTRAORDINARY EXPERIENCE
Reinerio (Rey) Hernandez is one of the four co-founders of FREE and a Co-Chair of the FREE Experiencer Research Committee. Watch the first 22 minutes of the video to get a sense of the kind of experiences they investigate. Rey claims that these experiences are related to NDEs, OBEs, remove viewing, ADCs etc.
EXCEPTIONAL HUMAN FUNCTIONING
It has long been

claimed that spiritual masters who practice yoga, Buddhist meditation, or Qigong and other martial arts, develop powers that Western science says do not exist. Yogis call these 'siddhic powers' which they say are the result of meditation or powers passed on by a master. Westerners can find a good introduction to these claimed powers in '
Autobiography of a Yogi
' by Paramhansa Yogananda. Siddhas include:
* telepathy * clairvoyance * not feeling cold temperatures
* being able to live without food * being able to be in two places at once * being able to travel out of the body * being able to see past lives * being able to choose the time to die * being able to heal others.
Read more...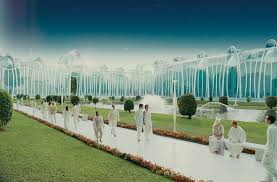 INTERVIEW WITH PRODUCER OF MOVIE 'NOSSO LAR' ('OUR HOME') or in English, "Astral City"
In Victor's opinion, "Nosso Lar" is the most significant documentary movie about the afterlife based on reliable sources. It is a real privilege to see a film that depicts the afterlife as a real, solid place, where people live in houses, do meaningful work and socialise. The film is an adaptation of the 1944 book dictated directly from the afterlife by Andre Luiz and psychographed by Chico Xavier. Below is an interview that Bob Olson did with the writer and producer of "Nosso Lar", Wagner de Assis.
Purchase the full movie from Amazon

MY PARTNER DOES NOT BELIEVE IN THE AFTERLIFE!!
It is very common for people who are discovering the existence of the afterlife to have a partner, or another close family member, who is critical and resistant to change. They may think you are crazy, deluded of being duped by fraudulent mediums. What can you tell him/her?
Read the full article.
PETER RAMSTER'S STUNNING EVIDENCE FOR REINCARNATION
In 1983, Australian psychologist and hypnotherapist Dr. Peter Ramster produced a stunning television documentary about reincarnation. Four women from Sydney, none of whom had been out of Australia, gave details under hypnosis of their past lives in European countries. They were then taken to those locations on the other side of the world accompanied by television cameras and independent witnesses. One of them was Cynthia Henderson who traveled to France.

Video of Cynthia's regression and experiences in France.
THERE ARE NO DEATH-BED CONVERSIONS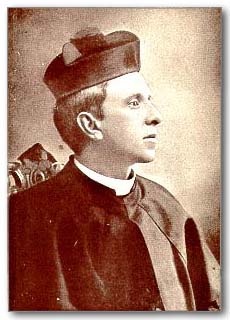 According to a Catholic priest now living in the afterlife:
"Death-bed conversions are of no avail, since the majority of them are but cowardice born of fear of what is about to happen – a fear of the theologically-built eternal hell that is such a useful weapon in the ecclesiastical armoury, and one that perhaps has caused more suffering in its time than many other erroneous doctrines.
Creeds, therefore, do not form any part of the world of spirit, but because people take with them all their characteristics into the spirit world, the fervid adherents to any particular religious body will continue to practice their religion in the spirit world until such time as their minds become spiritually enlightened."
(from
'Life in the World Unseen
', by Anthony Borgia)
VIDEO: LOVE AFTER LIFE
William J. Murray and Mary Beth Spann Mank describe ways that they have been able to overcome debilitating grief following the loss of their respective spouses, Irene and Paul. They have discovered ways to continue and extend their relationships with their much-loved partners, a subject which is the focus of their Facebook Group 'Love After Life' and a weekly zoom group with the same name.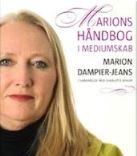 SUNDAY'S ZOOM GLOBAL GATHERING: AGE-OLD FOLK METHODS OF SPIRITUAL PROTECTION
Physical medium and best-selling author,
Marion Dampier-Jeans
, has discovered some fascinating information of vital interest to modern day mediums and shamans. She has been conducting research in Sweden, France, Scotland, and Norway, learning about "the old ways" that communities used for "protection." Did they really work and can they be useful in present times? Find out in our meeting on Sunday 2 p.m. Los Angeles and Phoenix; 4 p.m. Chicago; 5 p.m. New York.; 10 p.m. London; 11 p.m. Spain; 7 a.m. Monday Sydney. Click the link
https://zoom.us/j/7595442928
NEXT WEEK'S AFTERLIFE ZOOM GROUPS

Full details at
www.victorzammit.com/zoom
Saturday 6th July 2019

Love After Life
must be a member of the Facebook group Love After Life
Healing Group
Join us to learn about healing and send healing to our loved ones and to the world.
Los Angeles and Phoenix 2 p.m; Chicago 4 p.m; New York 5 p.m; London 10 p.m; Spain 11 p.m; Sydney 7 a.m. Sunday
https://zoom.us/j/7595442928
Sunday 7th July 2019
Global Gathering
email books@victorzammit.com
2 p.m. Los Angeles and Phoenix; 4 p.m. Chicago; 5 p.m. New York.; 10 p.m. London; 11 p.m. Spain; 7 a.m. Monday Sydney
Guest:
Physical medium and teacher Marion Dampier-Jeans
on folk methods of spiritual protection.
https://zoom.us/j/7595442928

Monday 8th July 2019
EVP Practice group Eloy Flores LCSW efl2432948@aol.com
7 p.m. to 8 p.m. - Central time.
Zoom room:
https://zoom.us/j/628328193

Tuesday 9th July 2019
Development Group with Norma Turner njturner@earthlink.net
5 p.m. Phoenix Note moved from Monday
https://zoom.us/j/3499782616
Spirit Art with Dr. Susan Barnes susanbbarnes@gmail.com
Every 2nd and 4th Tuesday at 9 p.m. New York time,
https://zoom.us/j/8738817733
Saturday, 13th July 2019

Love After Life
must be a member of the Facebook group Love After Life
Energy Experiments
Dates of meeting:
2nd Saturday of every month (except for November - held on 3rd Saturday) (2nd Sunday in Australia)
Next meeting Saturday 13th July
https://zoom.us/j/7595442928

Time:
Sydney 7 a.m.; Los Angeles 2 p.m.; Phoenix 2.p.m.; Chicago 4 p.m.; New York 5 p.m.; London 10 p.m.

Co-ordinator:
Keith Clark keith@idigitalmedium.com
WHAT IS HELL? RUPERT SHELDRAKE TALKS WITH MARK VERNON
Some preachers threaten hellfire, while others quench the flames with divine love. In this Sheldrake-Vernon Dialogue, following a suggestion of a regular listener, Rupert Sheldrake and Mark Vernon ask what sense can, today, be made of hell.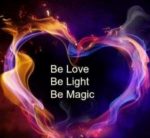 TO BECOME A HEALER, MEDITATE ON LOVE
"Develop from the heart, meditate on love, live love, absorb love, give love, and your soul will become alight.
The divine magic will rest in your hands, enabling you to heal the sick, to comfort the bereaved, to bless the sorrowful, to beautify everything you touch, and to bring peace and happiness to the life of all people." White Eagle 'Heal Thyself '



NATURE MAKES YOU HAPPY - BBC EARTH
A study from BBC Earth and the University of California has revealed that watching nature documentaries can make you happier. You can find out more here www.realhappinessproject.com
Subscribe to the BBC Earth YouTube channel.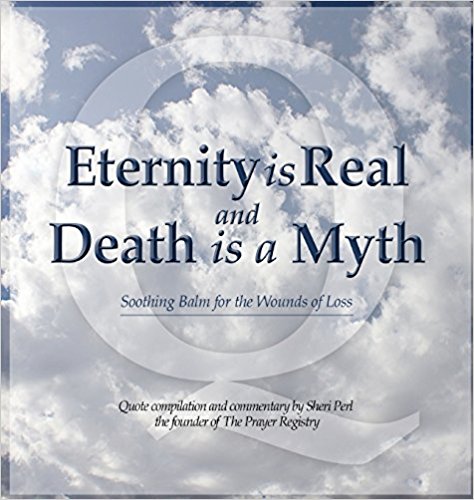 NEED HELP WITH SELF-PUBLISHING? Sheri Perl has been sharing with us that Joni Tantillo is her go-to person for getting a vision into print. "She is a wonderful graphic artist who did all the typesetting and interfacing with Ingram Sparks and Lightning Source for my two latest publications," says Sheri. Sheri says her recent book 'Eternity is Real and Death is a Myth' is a testament to her skills. Joni will be joining us as a guest on a Zoom Global Gathering in August to talk about what's new in self- publishing.
3) "I enjoyed the article in this week's Friday Afterlife Report about communication with significant other who has transitioned. .I have been reading your Afterlife report for several years now and look forward to it every week. My husband, however, who passed away 9 months ago, was always a skeptic who didn't believe our passed loved ones can communicate with us, he never got any signs. I just believe he tuned everything out but boy oh boy, since he passed, has he been sending me signs. For an unbeliever, i think when he passed to the other side he was pleasantly surprised and I have gotten so many signs you would not believe. .I am so happy because I thought I would never hear from him again but he just keeps coming up with ways to let me know he is still around and watching over me, even my friends are amazed how much he sends me signs." Donna.



HIGHLY INSPIRATIONAL MUSIC: GOING HOME
William Arms Fisher, a pupil of the Czech composer Antonin Dvorak, wrote the lyrics to and adapted the music to the theme of Dvorak's 2nd Movement to the New World Symphony. It is a moving expression of that nostalgia of the soul all human beings feel. It was used as the theme music for "Nosso Lar".





Lyrics
Going home, going home
I am going home
Quiet like, some still day
I am going home
It's not far, just close by
Through an open door

Work all done, care laid by
Never fear no more
Mother's there expecting me
Father's waiting too
Lots of faces gathered there
All the friends I knew
I'm just going home

No more fear, no more pain
No more stumbling by the way
No more longing for the day
Going to run no more
Morning star light the way
Restless dreams all gone
Shadows gone, break of day
Real life… There's no break, there's no end
Just living on
Wide awake, with a smile

Going on and on, going on and on
Going home, going home
I am going home
Shadows gone, break of day
Real life has begun
I'm just going home

Songwriters: David Downes / Antonin Dvorak
Going Home lyrics © Peermusic Publishing, Kobalt Music Publishing Ltd.

Whilst we encourage and we publish many papers and reports by afterlife researchers, we are not in a position to guarantee the accuracy of all claims. We accept the imputed claim that the afterlife and paranormal research done by the researchers is done in good faith. ALL WORK IS COPYRIGHT BY THE CONDITIONS SET AT THE GENEVA CONFERENCE