COMMENTARY: FUNDAMENATALISTS MUST STOP TELLING PEOPLE THEY ARE GOING TO HELL Apart from the fact that there is no hell, (a topic for another day) the Bible claims that someone asked Jesus, "What good thing shall I do that I may have eternal life? So here was the opportunity for Jesus (God, according to Christianity) to tell the whole world exactly what is essential for people to go to heaven. Jesus' response was to be a good, loving, unselfish person -- in his OWN WORDS:
1. "Thou shalt do no murder",
2."Thou shalt not commit adultery",
3. "Thou shalt not steal",
4. "Thou shalt not bear false witness",
5. "Honor thy father and mother",
6."Thou shalt love thy neighbour as thyself."
JESUS DID NOT SAY that:
1. You must believe that he is the second person in the Trinity!
2. You must accept him as your personal savior.
3. You must be baptized.
4. You must believe that a book to be compiled in 300 years and called 'the Bible' will be the inspired word of God.
5. You have to be heterosexual and not divorced to go to heaven.

IGNORE those head-in-the-sand fundamentalists who keep quoting out-of-context verses from the Old Testament written thousands of years ago which are totally contrary to the teachings of Jesus. As the well-known gay entertainer Quentin Crisp said when he materialised through medium David Thompson, "There are a lot of ignoramuses out there." Listen...


WHAT NEAR-DEATH EXPERIENCES TEACH US ABOUT PREJUDICE "Creed, race, gender, and sexual preference have no real meaning to God. No matter who we are, we were all children joined under one God. The only rule is God's true law 'Do unto others as you would have them do unto you.' " (P.M.H. Atwater)
"Those religions which claim superiority over others, or exclude people for various reasons, go against God's law that we love one another as we love ourselves." (Sandra Rogers)

"It also needs to be recognized that not all teachings described as religious are beneficial. Religion which is judgmental, prejudicial, critical, and narrow may impede the spirit's natural growth. It is love, not religion, which creates spiritual growth. Where religion teaches love, there is growth. Where religion impedes love, there is stagnation." (Nora Spurgin)
"We do not go to heaven by worshipping Jesus, or by believing in his name, or by believing in the cross, or by accepting him as our Savior. We grow to heaven by creating heaven within us by practicing the unconditional love which Jesus had for everyone no matter who they are." (Kevin Williams) Read more...



DR. PIM VAN LOMMEL RECENT INTERVIEW After extensive NDE studies, the Dutch cardiologist Dr. Pim van Lommel believes that consciousness can also exist outside the body.





MEDIUM JOHN HOLLAND ON DEATHBED VISIONS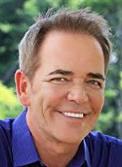 John writes: "Even my mom had a Deathbed Vision toward the end of her life. One day, she was sitting up in her hospital bed, quite coherent, and said quite excitedly, 'Johnny! Guess who came to see me today for a visit?' I started reeling off name after name of different people in her life that I could think of. All she kept saying was, 'Nope, nope . . . Nope!' Finally, she blurted out, 'Wayne came to visit!' Wayne was her first love who'd passed some 25 years ago. 'What did he want?' I asked her quietly, sitting down on the bed to hold her hand. She went on to tell me how she'd seen him sitting at the end of her bed in his sailor uniform, handsome and young as she remembered him. He told her that he was checking in on her to see how she was and that everything was going to be okay." Read more...



AFTER DEATH COMMUNICATION


Dr. Elisabeth Targ, daughter of Dr. Russell Targ, was a brilliant doctor and researcher into spiritual healing. She died in 2002 from a brain tumor at the age of 42. After her death, her co-researcher, Dr. Jane Katra, received more than 35 unexpected communications from her. They started a few hours after her transition. She appeared to Dr. Katra at least 10 miles away from the house where her body lay. In the weeks that followed, lights flashed when people talked about her. A woman wrote down nonsense syllables dictated from Elisabeth in a dream visit that turned out to be a message in Russian ( a language that Elisabeth spoke well). Read more... On her website, Dr. Katra has details of another surprising communication from Elisabeth that shows she is still a healer. Read more...



RUSSELL TARG SHARES HOW HE BECAME CONVINCED THAT HIS DAUGHTER ELIZABETH HAD SURVIVED DEATH Russell Targ, a laser physicist, co-founded the remote viewing research program at SRI International. He is author and co-author of a number of books. As detailed above, after Elizabeth died there were several people who received communications from Elizabeth, particularly Russell's writing partner and close friend of Elizabeth, Jane Katra. He tells Jeffrey Mishlove that it was one particular message that finally convinced him of the reality of Elizabeth's post-mortem survival.





COMMUNICATING WITH YOUR SIGNIFICANT OTHER WHO HAS TRANSITIONED To those who do not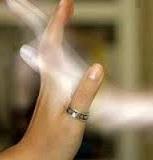 know the research literature, it is often a surprise to learn that it is very common to for a partner who has transitioned to be in ongoing communication with the partner still living. Dr. W.D. Rees, a British physician found that of a sample of widows in Wales, forty- seven percent had experiences—often repeatedly over many years—that convinced them that their dead husbands had been in contact with them (Rees 1971: 37-41). An earlier British experiment by Dr. P. Marris (1958) had found a figure of fifty percent. Dr. Melvin Morse, a pediatrician who has done many studies of death and dying, claims that they are so common that it is rare for someone to lose a child and not see them again in a death-related vision (Morse 1994:135).



DR. JAMIE TURNDORF ON 'LOVE NEVER DIES' Jamie talks about the false belief that we have to wait until we die to reconnect with our loved ones in spirit. She explains how her husband (a former Jesuit priest) has been in close communication with her since the moment he died. Jamie's book "Love Never Dies" explains how this communication can be used to reconnect, resolve unfinished business, and make peace with the deceased.





THIS WEEK'S ZOOM GLOBAL GATHERING IS ON THE TOPIC LOVE AFTER LIFE William J. Murray and Mary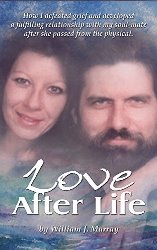 Beth Spann Mank and members of their Zoom group will be our guests on the global gathering this week to talk about their ongoing communication with their significant others.
Sunday 30th June 2 p.m. Los Angeles and Phoenix; 4 p.m. Chicago; 5 p.m. New York.; 10 p.m. London; 11 p.m. Spain; 7 a.m. Monday Sydney Just click the link




RECENT DISCOVERIES IN COSMOLOGY WILL CHALLENGE MANY TRADITIONAL IDEAS Mario Livio, an astrophysicist at the Space Telescope Science Institute in Baltimore, Maryland claims that experts are now saying that they are aware of between 100 billion and 200 billion galaxies in the universe. As well, when the James Webb Space Telescope launches in 2020, it is almost inevitable that they will become aware of more. Our galaxy, The Milky Way, contains between 200 and 400 billion stars and at least 100 billion planets. The following video may put all this in perspective.





NEXT WEEK'S AFTERLIFE ZOOM GROUPS
Full details at www.victorzammit.com/zoom

Sunday 30th June 2019

New Developments in Physical Mediumship
with Inge Crosson email karynjarvie@ozemail.com.au
12 Noon London time. 9 p.m. Sydney time, 7 a.m. New York time
Guest: William Treurniet co-author of 'A Primer of the Zeta Race'.will be talking about "What ETs (the Zetas) can tell us about different realms, NDE's, the related realms, ascension processes, and apports. htps://zoom.us/j/6123708172

Global Gathering email books@victorzammit.com
2 p.m. Los Angeles and Phoenix; 4 p.m. Chicago; 5 p.m. New York.; 10 p.m. London; 11 p.m. Spain; 7 a.m. Monday Sydney
Guests: William J. Murray and Mary Beth Spann Mank and members of Love After Life
https://zoom.us/j/7595442928


Tuesday 2nd July 2019

Development Group with Norma Turner njturner@earthlink.net
5 p.m. Phoenix
https://zoom.us/j/3499782616

Wednesday 3rd July 2019

Automatic Writing and Mediumship Discussion
5:30 p.m. Pacific Time
Coordinator: Sheila Lowe sheila@sheilalowe.com
https://zoom.us/j/7595442928

Physical mediumship for new sitters and developing mediums
All are welcome to share their experiences related to physical phenomena.
Times: 7 p.m. Central time; 8 p.m. New York ; 5 p.m. Pacific Time; Coordinator: Rob Blackburn rkblack rkblack@mtco.com
https://zoom.us/j/4381898190


Thursday 4th July 2019 - HOLIDAY no group


Saturday, 6th July 2019

Love After Life must be a member of the Facebook group Love After Life

Healing Group with Rev Peter Sparks deepetes@yahoo.co.uk
Los Angeles and Phoenix 2 p.m; Chicago 4 p.m; New York 5 p.m; London 10 p.m; Spain 11 p.m; Sydney 7 a.m. Sunday
https://zoom.us/j/7595442928



A LAWYER WHO RESEARCHED THE AFTERLIFE


"I have no need of creeds nor use for faiths. Positive knowledge has displaced them both and I have come to know there is no death; there are no dead. That change is one step only in life's progression, in the unceasing march of evolution, in which neither identity nor individuality is lost, and that life goes on and labor continues as the soul works toward perfection, for progress is an absolute law that nothing can resist." Edward C. Randall, Attorney



PSYCHIC HISTORY: EMILY FRENCH, ONE OF AMERICA'S GREATEST MEDIUMS Emily S. French (1830-1912), was one of the greatest American direct voice mediums. She was investigated by the famous Buffalo attorney, Edward C. Randall (1860-1935), who initially intended to expose her as a fraud. However, after completing many exacting experiments and testing her powers, he became completely convinced that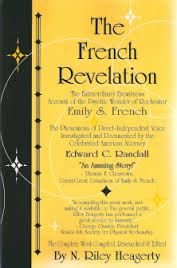 she was genuine. Mr. Randall became a champion for the cause of survival of death and communication with spirits. During the seances, which were held in complete darkness, the spirit voices would be totally independent of Mrs. French, who was not in trance. The voices would literally manifest from thin air, and carry on conversations with Mr. Randall or whoever else he invited to the seances. A stenographer was employed to take down word for word conversations, and Mr. Randall asked many searching, important questions, which are all included in the book 'The French Revelation' (White Crow Books) by N. Riley Heagerty. Also available as an eBook

The book is illustrated & the Appendices contain a wealth of information, including a suggested reading list containing many of the great classics involving independent voice/direct voice mediumship. Read more...



DEFENDING YOUR LIFE 'Defending Your Life' is a 1991 romantic comedy-fantasy film about a man who dies and arrives in the afterlife only to find that he must stand trial and justify his lifelong fears in order to advance to the next phase of life, or be sent back to earth to do it again. Daniel and the rest of the recently deceased are offered many Earth-like amenities and activities in the city while they undergo their judgment processes—from all-you-can-eat restaurants (which cause no weight gain and serve the best food) to bowling alleys and comedy clubs.


See more clips or rent video.



THE POWER TO HEAL: SISTER MARY AGNES DOMBROSKI Sister Mary Agnes Dombroski entered the convent in 1987 and spent twelve years parenting the troubled girls at St. Charles Children's Home. During that time, she implemented a unique hiking program for the children exploring trails in New Hampshire and Maine. In this video, she talks about how small acts of kindness on a daily basis make a difference to other people in ways you may never realise.





MEDIUMSHIP DEVELOPMENT WORKSHOP IN SYDNEY AUSTRALIA Christine Morgan CSNU is one of

Australia's foremost Spiritual Mediums and teachers of the Spiritual Arts, based in Sydney Australia. She has a one day workshop. Classes are structured for deepening your connections to Spirit no matter what level you are at. Saturday 27th July, Sydney's Northern Beaches 10:00 a.m. – 4:00 p.m. Read more...


See Victor on Video
* Subscribe to Victor's Youtube Channel:
* What Happens When You Die
* Afterlife and Science
* Near Death Experiences- Evidence of the Afterlife?
* What You Must Know Before You Die
* David Thompson's Materialization
* Million Dollar Challenge
* The Afterlife on Trial
* A Lawyer on the Afterlife
* Suicide is not the answer
* Religion and the Afterlife
* Ghosts- Randi and closed minded skeptics when they die
* Zwinge Randi's Challenge Exposed ... Lawyer Explains
* Why Professor Richard Dawkins is Wrong
* God--the Evidence (Without Religion)
* Afterlife Without Religion
* Skeptics Demolished
* Afterlife Objections Demolished
* Ghosts- Randi and closed minded skeptics when they die
* Victor Zammit speaking at Speakers Corner
* Materialized Houdini speaks to Victor





FEEDBACK: (One only).

Thank you so very much for the extremely informative afterlife reports over the past several years. They have definitely changed my life for the better knowing what the future holds after we transition from this life.

Also, through your site I became familiar with the 'Spiritual Light' book which has been a real blessing.
Just thought you might like to know that I have had a thousand business type cards printed over the past three years titled "The Afterlife Fact Or Fiction" The Objective Evidence For The Afterlife Has Nothing To Do With Religion Or Personal Belief with www.victorzammit.com at the bottom and so far have given out and put on bulletin boards over 800. They all seem to be taken when I go back.

I love to talk to anyone who will listen as I had many personal experiences when my wife crossed over nearly four years ago. I used to talk to her about the afterlife and she would always say she did not really believe in the reality of it. After she crossed, I had many personal experiences with her around the house, and upon going to a qualified medium after describing her appearance perfectly, she said that Lorraine wanted me to know that I was absolutely right about the afterlife and that it was so beautiful there.
Thanks Again And Keep Up The Fantastic Work
Bob (Canada)
PS: "Spiritual Light" is the most beautiful and uplifting book I have ever read.


HIGHLY INSPIRATIONAL MUSIC: "No Matter What" is a song from the 1996 musical 'Whistle Down the Wind', written by Andrew Lloyd Webber and Jim Steinman and popularized by the group Boyzone.


Whilst we encourage and we publish many papers and reports by afterlife researchers, we are not in a position to guarantee the accuracy of all claims. We accept the imputed claim that the afterlife and paranormal research done by the researchers is done in good faith. ALL WORK IS COPYRIGHT BY THE CONDITIONS SET AT THE GENEVA CONFERENCE