January 4th, 2019


Last week's report and all previous reports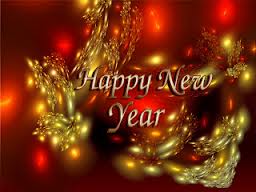 A HAPPY NEW YEAR TO ALL and a special welcome to New Subscribers to our Friday Afterlife Reports.
COMMENTARY: WHAT IF YOU REALLY KNEW THAT THERE IS NO DEATH?

We are so fortunate to be living at this time, when there is an explosion of information available about what REALLY happens when we "die". When Wendy and I first started to write about the afterlife (around 1990) the only relevant books that we could find were in "esoteric" or "occult" bookshops and libraries.
Today, thanks to the world wide web, anyone searching for information on the evidence for life after death has a huge amount of information to choose from. Our book (below left) is designed to provide you with a map of the field and lead you quickly to the best sources.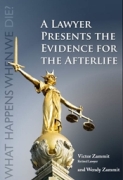 One reviewer, Brian, wrote: "I have purchased multiple copies of his book and encouraged others to read it. One of my friends, who was basically agnostic before reading it, now says he is excited about who we are and no longer afraid of death. As any good lawyer would do, Dr. Zammit thoroughly researched his case and gathered the best examples of NDEs, ADCs, DBVs, mediums, and so on, all of which are evidence for survival of consciousness after death. And also like a good lawyer, he is concise. He makes his case and leaves it in the hands of the jury (us) to decide. It's a marvelous book. I enjoyed every page."
Read more reviews...
JULIE BEISCHEL EXPLAINS HOW MEDIUMS CAN HELP REDUCE GRIEF
The work of Julie Beischel and the Windbridge Research Center has been critical in re-establishing the scientific credibility of mediumship.




AFTER DEATH CONTACTS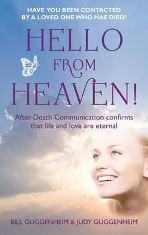 A huge number of people have seen or heard a person, or an animal, after they have died. Very often people will tell you that someone they loved appeared at the foot of their bed and told them that they had just died. In many such cases, the death was unexpected and the person had died just before they were seen. In 1973 a University of Chicago sociologist asked a sample of 1,467 Americans if they had ever felt they had communicated with someone who had died. Twenty seven per cent answered that they had (Greenley 1975). A similar survey in Iceland (Haraldsson et al 1976) found that thirty-one per cent said yes. Read more...

THE FOREVER FAMILY FOUNDATION
Most mainstream grief support organisations discourage any discussion of the afterlife and of mediums, partly to avoid arguments over religious beliefs. The Forever Family Foundation was started in the USA by bereaved parents who wanted to share information about after death contacts and readings with mediums. They were attending a grief support group but ended up talking about mediums in the carpark.



More about the Forever Family Foundation



TEST YOUR PSYCHIC ABILITIES Many

people have had precognitive dreams or successful intuitive hunches and would like to know if they might have psychic abilities. To provide a simple way to explore these abilities, The Institute of Noetic Sciences has designed a series of psi tests based on techniques similar to those used in more formal laboratory experiments. The tests are fun (and valid) and you'll get immediate feedback about your performance. Click to explore your PSI abilities.



MEDICAL DOCTORS WHO HAVE GONE PUBLIC WITH NDE RESEARCH Doctors like Dr. Pim Van Lommell have had the courage to challenge the materialistic explanation of consciousness and talk about what they have observed.





JURGEN ZIEWE TALKS ABOUT MEETING LOVED ONES ON THE ASTRAL LEVEL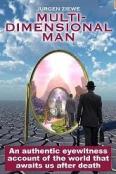 "Seasoned Astral Travelers experience the non physical realities in full waking consciousness, not vaguely or half aware, but by being "physically" there, face to face with the people they may have lost to this life, as I have. Every time I return from such a wonderful event it feels as if another miracle has happened." Read more about Jurgen's Out-of-Body adventures.



THIS WEEK'S AFTERLIFE ZOOM GROUPS
Full details at www.victorzammit.com/zoom
Zoom room link: https://zoom.us/j/7595332928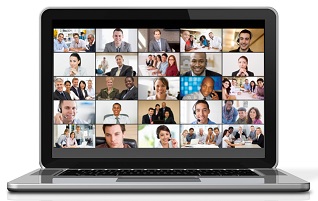 Sunday 6th January 2019
Australia/UK/Europe -
10 a.m. London time; 9 p.m. Sydney time; 5 a.m. New York time.
Global gathering - 3 p.m. New York time; 8 p.m. London time; 7 a.m. Monday Sydney time. Topic: the needs of grieving parents. Our guest will be Nikki Elliott from the recently formed Warrior Parents United.
Tuesday 8th January
Spirit Art with Susan Barnes 9 p.m. New York time.
Saturday 12th January 2019
Love After Life
THE CAUSE OF EVIL


"So the cause of evil lies in the fact that almost all people on the Earth are still uninformed, instinctive believers in the way that they relate to living things, their neighbour, living beings, even though they are highly scientific in the way that they relate to physical matter.
They will come to see that the cause of all wickedness is ignorance. And the only way to counteract wickedness is through education, personal experience, understanding and friendship, not through hostility." Martinus - "Evil" and its cause.



SUSANNE WILSON ON SPIRITUAL PROTECTION PART 2 OF A 3-PART SERIES Evidential medium and spiritual teacher Susanne Wilson explains ways to do a daily practice of grounding and protection. The video includes a wonderful 5 minute meditation which you can use to start the day. Susanne has a number of online classes and, in February, 4 webinars in her Spiritual Explorers series.





POWERFUL MESSAGE DIRECTLY FROM THE AFTERLIFE DIMENSION FROM THE GREAT MASTER SILVER BIRCH




"In all countries a mighty force of the spirit will be felt, for there is a great work to be done to counteract the selfishness and the ignorance of your world. … Plenty of workers have come to take their stand at your side. … When you think of those whose names you know, try to realise the countless host of the unknown, who serve without any desire to be known or recognised but who give their power to be used." SIlver Birch Anthology p.40.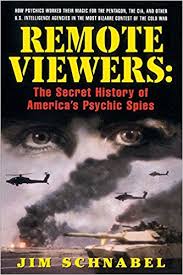 REMOTE-VIEWING is the mental ability to perceive three dimensionally and describe places, persons, or events at distant locations in the past, present, and future. The reality of the remote-viewing phenomenon is not in dispute among a large body of respected researchers—both inside and outside of academia—who have published an extensive collection of high-quality investigations over the past few decades. Read more...



AFTERLIFE EVIDENCE; THE STRANGE CASE OF RUNKIE'S LEG In afterlife research there have been many cases of "drop-in communicators" - alleged spirits who turn up at seances despite neither the participants nor the medium knowing anything about them. When they give factual details not know to the medium or the sitters that are later verified it refutes the claim that the medium is reading the mind of the sitter. This video is one of a series made by Keith Parsons available on YouTube by clicking on this link.





DO WE REALLY LEAVE OUR BODIES WHEN WE SLEEP?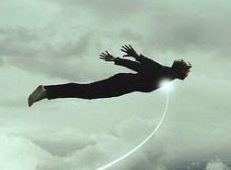 "Sleep effects a partial freeing of the soul from the body. When you sleep, your spirit is, for the time being, in the state in which you will be after your death. The spirits who, at death, are promptly freed from matter are those who, during their life, have had what may be called intelligent sleep. Such persons, when they sleep, regain the society of other spirits superior to themselves. They go about with them, conversing with them, and gaining instruction from them; they even work, in the spirit-world, at undertakings which, on dying, they find already begun or completed. From this you see how little death should be dreaded, since, according to the saying of St. Paul, you 'die daily.' The Spirits Book p. 204



A STORY TO GIVE US ALL HOPE: CHARITY WATER Ten years ago, former nightclub promoter Scott Harrison set out to solve the water crisis in his lifetime. Today, more than one million people, including 9 year old Rachel Beckwith, have made it their mission too.


See Victor on Video
* Subscribe to Victor's Youtube Channel:
* What Happens When you Die
* Afterlife and Science
* Near Death Experiences- Evidence of the Afterlife?
* What You Must Know Before You Die
* David Thompson's Materialization
* Million Dollar Challenge
* The Afterlife on Trial
* A Lawyer on the Afterlife
* Suicide is not the answer
* Religion and the Afterlife
* Ghosts- Randi and closed minded skeptics when they die
* Zwinge Randi's Challenge Exposed ... Lawyer Explains
* Why Professor Richard Dawkins is Wrong
* God--the Evidence (Without Religion)
* Afterlife Without Religion
* Skeptics Demolished
* Afterlife Objections Demolished
* Ghosts- Randi and closed minded skeptics when they die
* Victor Zammit speaking at Speakers Corner
* Materialized Houdini speaks to Victor





FEEDBACK: (Three only).

1) Another great report Victor and what a fantastic interpretation of the mixing two famous artists in the song which closes your report. Thank you.
David.

2) Loved the IANDS interview so I've reposted it on Facebook with hope that those who are suffering will be lifted by the wisdom both Jeffs share. Thank you Wendy and Victor for caring that the rest of the world is brought up to speed. Love
Judy from Canada

3) Marvelous, uplifting information about a spiritual confirmation. Thank you for your efforts in
its dissemination. Regards, Conrad

HIGHLY INSPIRATIONAL MUSIC: OUR NEW YEAR A VERY SPECIAL SONG 'SAILING' Rod Stewart's version. The writer, Gavin Sutherland, claimed that the song is highly spiritual. "Most people take the song to be about a young guy telling his girl that he's crossing the Atlantic to be with her. In fact the song's got nothing to do with romance or ships; it's an account of mankind's spiritual odyssey through life on his way to freedom and fulfillment with the Supreme Being." A nice thought for the beginning of the year.



Whilst we encourage and we publish many papers and reports by afterlife researchers, we are not in a position to guarantee the accuracy of all claims. We accept the imputed claim that the afterlife and paranormal research done by the researchers is done in good faith. ALL WORK IS COPYRIGHT BY THE CONDITIONS SET AT THE GENEVA CONFERENCE