December 28th, 2018


Last week's report and all previous reports

COMMENTARY 2018 WAS ONE OF THE BEST YEARS EVER!
No doubt at all, these last 12 months have been the very best ever for afterlife and paranormal education. We see more reports, more videos, more youtubes, more books, more journals, more DVD's, more television programs, more afterlife lectures, more podcasts, more conferences, more forums, more people getting involved in afterlife matters and more documentaries about the afterlife and the paranormal than at any time in history.

More and more we are seeing that consciousness is being discussed by scientists and the mind-body-spirit connection is being accepted. More and more professionals are feeling safe enough to "come out" and share their "ME TOO" experiences. The opposition is becoming less aggressive - in fact considering our reports come out every week, I did not have even one genius closed-minded skeptic challenge me this year - not even for a cool million dollars if they could disprove the afterlife evidence. Yes, we are on the winning side and the best is yet to come!!


ONE OF THE BEST NDE PRESENTATIONS WE HAVE EVER SEEN After the horrible accident that took the life of Jeff Olsen's wife and 14-month-old son, Jeff was flown to a trauma center for further care. In the trauma room, as other physicians cared for an unconscious Olsen, Dr. O'Driscoll saw and communicated with Olsen's deceased wife. Now you can hear their story from their own lips, complete with generous doses of humor and the friendship that has now lasted for over twenty years.
(Click anywhere on the picture to access the video on the IANDS site).



WHY INVESTIGATE CONSCIOUSNESS?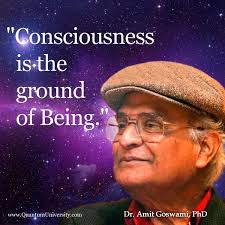 "If ordinary people really knew that consciousness, and not matter, is the link that connects us with each other and the world, then their views about war and peace, environmental pollution, social justice, religious values, and all other human endeavors would change radically." Dr. Amit Goswami, (left) Theoretical Nuclear Physicist, University of Oregon Institute of Theoretical Science.



FASCINATING DISCUSSION ON OUT-OF BODY EXPERIENCES AS EVIDENCE Canadian medium Brough Perkins interviews OBE explorer Bob Peterson on the need for scientific validation.






QUESTION: RELIGIONS IN THE AFTERLIFE Will those who practice a religion remain in their religion for all

eternity? For example, will Christians remain Christians forever?

Victor: Highly credible information from afterlife teachers tells us that in the early stages after arriving in the afterlife, people do continue to practice their own particular religion. There are beautifully constructed mosques, temples, cathedrals etc. But as spirits go to the higher realms, they completely drop ALL religious beliefs. They accept that there is one God and one religion, the religion of love.




THIS WEEK'S AFTERLIFE ZOOM GROUPS
Full details at www.victorzammit.com/zoom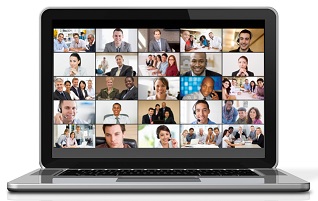 Sunday 30th December
Australia/UK group - physical mediumship overview with Inge Crosson. London tim 10am
Global Gathering
3pm New York TIme
Guest Maxine Meilleur
Great Moments of Modern Mediumship Vol 1 and 2 and
Important tips on publishing.
Wednesday 2nd January
Automatic Writing and Mediumship Discussion
5:30 PM Pacific Time
Physical mediumship for new sitters and developing mediums
7 pm Central time 8 pm New York 5 pm Pacific Time
Thursday 3rd January 2018
Psychic and Mediumship Development.
Times: 8 pm New York time
Saturday 5th January 2019
Name of group: Love After Life



WHICH IS THE WORST VICE OF ALL - THE ROOT OF THE OTHERS? "Selfishness - for it is from selfishness that everything evil proceeds. Study all the vices, and you will see that selfishness is at the bottom of them all.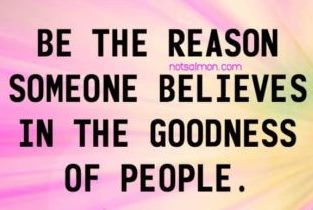 Let all your efforts tend to this end; for selfishness is the veritable social gangrene. Whoever would make, even in his earthly life, some approach towards moral excellence, must root out every selfish feeling from his heart, for the selfishness is incompatible with justice, love, and charity; it neutralizes every good quality." ('The Spirits Book' Allan Kardec,1989, p.362)



WHAT HAPPENS WHEN YOU DIE?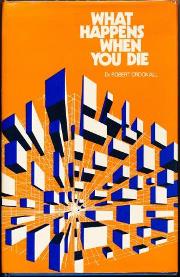 Dr. Robert Crookall (1890–1981) initially taught Botany at Aberdeen University, Scotland, but went on to become the principal geologist at the governmental Geological Survey, in London. When he retired in 1952 he started collecting records of people's out-of-body experiences, amassing several thousand. He went on to publish nearly twenty books on OBEs and related subjects. He compared testimonies from astral projectors, clairvoyants, mediums, deathbed observers, and those who had near-death experiences. He also examined descriptions of experiences found in major religious literature. He was amazed at the consistency of the evidence from so many different sources and claimed that the existence of the afterlife had been "as well established as the theory of evolution". Read a summary of his findings.


QUESTION ON REINCARNATION
Is there an organization in the afterlife dimension to control reincarnation, to prevent mistakes being made?

Directly from the afterlife by a highly credible spirit teacher, Silver Birch: "All these matters are simply resolved by the operation of natural law. You decide if you should incarnate. You do so at a time when you have a greater awareness and realize what can be achieved by becoming embodied in the earthly world. It does not require any group or organization of beings. This is a matter the soul decides for itself." ('Silver Birch Book of Questions and Answers' 2001 p. 194).


REINCARNATION: 10 Mysterious Kids Who Remember Their Past Lives




WHERE LOVE IS, THERE IS NO SEPARATION "Each one of you is accompanied by an illumined soul from the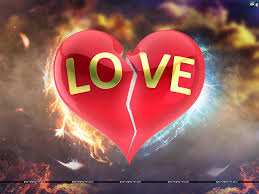 world of the light, by a guide, by a companion or teacher, and certainly by one who is the affinity of your spirit; for where love is there is no separation. So, my children, if your particular loved companion is in spirit life, try to realize that the etheric bridge can be crossed, for truly angels and your loved ones can come to you once you have raised your consciousness to them." Source "Wisdom from White Eagle" p. 19.



THE WHITE EAGLE LODGE The teachings of

White Eagle, through medium Grace Cooke, have been beloved by Spiritualists since the 1930's. The Mother Lodge is in England with two continental centers in America and Australia. As well as spiritual philosophy, the lodge offers meditation retreats and spiritual healing. A new branch of the lodge is being formed: Sydney White Eagle Group and Development Circle Meeting Mondays 7:30 p.m. in Avalon (Sydney Northern Beaches) Contact nilachambers@bigpond.com for details.



MEDITATION FOR MAKING CONTACT WITH LOVED ONES IN SPIRIT Dr. Jamie Turndorf leads a live workshop in an exercise for dialoguing with the departed. If you've lost someone and find it difficult to re-engage in life, or if you feel all alone after losing a long-term relationship, this is a way to communicate with the one you're missing. Jamie's website www.askdrlove.com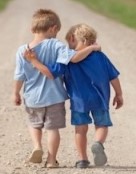 THE KINDNESS OF STRANGERS As the year draws to an end it's important to remember that in spite of all the doom and gloom in the mainstream media there is an enormous amount of goodness in the world. These inspiring stories of kindness of strangers may change your perspective and open your heart. Read more...



JOHN EDWARD ANIMAL REUNION This is for all of us who have loved and lost a pet. They may have left this earth but as you will see they're still around.






See Victor on Video
* Subscribe to Victor's Youtube Channel:
* What Happens When you Die
* Afterlife and Science
* Near Death Experiences- Evidence of the Afterlife?
* What You Must Know Before You Die
* David Thompson's Materialization
* Million Dollar Challenge
* The Afterlife on Trial
* A Lawyer on the Afterlife
* Suicide is not the answer
* Religion and the Afterlife
* Ghosts- Randi and closed minded skeptics when they die
* Zwinge Randi's Challenge Exposed ... Lawyer Explains
* Why Professor Richard Dawkins is Wrong
* God--the Evidence (Without Religion)
* Afterlife Without Religion
* Skeptics Demolished
* Afterlife Objections Demolished
* Ghosts- Randi and closed minded skeptics when they die
* Victor Zammit speaking at Speakers Corner
* Materialized Houdini speaks to Victor





FEEDBACK:

1) This Afterlife Report is chock full of great stuff! You outdid yourselves this week. (Well, every week, actually!) Thank you! Mary Beth.

2) Beautiful report and Merry Xmas Victor and Wendy and thanks for all the magical work you do for spirit and all of us on the earth plane.
Love Louise
3) Challenges may come and go but thank you so much for helping us to stay on track with your wonderful newsletters. They are truly a beacon of light for those who are able to open their eyes.
Alex

4) Your site offers so much information that is truly relevant in today's troubled world. I'm just reading 'Out of Body Experiences' by Robert S. Peterson. This I believe to be one of the best books on the subject. Roger



INSPIRATIONAL MUSIC "IF I CAN DREAM" a very special song to inspire us for the coming year. Two of the world's most talented singers - Celine Dion born in 1968 some TEN YEARS BEFORE Elvis died in 1977. But with this very wonderful technical arrangement, we can hear and watch both of them singing together on the same stage IF I CAN DREAM. The lyrics are beautiful using symbolic words for emotion and feeling.



IF I CAN DREAM
There must be lights burning brighter somewhere
Got to be birds flying higher in a sky more blue
If I can dream of a better land
Where all my brothers walk hand in hand
Tell me why, oh why, oh why can't my dream come true ... oh why
There must be peace and understanding sometime
Strong winds of promise that will blow away the doubt and fear
If I can dream of a warmer sun
Where hope keeps shining on everyone
Tell me why, oh why, oh why won't that sun appear
We're lost in a cloud
With too much rain
We're trapped in a world
That's troubled with pain
But as long as a man
Has the strength to dream
He can redeem his soul and fly
Deep in my heart there's a trembling question
Still I am sure that the answer gonna come somehow
Out there in the dark, there's a beckoning candle
And while I can think, while I can talk
While I can stand, while I can walk
While I can dream, please let my dream
Come true, right now
Let it come true right now
Oh yeah
Songwriters: Earl Brown

Whilst we encourage and we publish many papers and reports by afterlife researchers, we are not in a position to guarantee the accuracy of all claims. We accept the imputed claim that the afterlife and paranormal research done by the researchers is done in good faith. ALL WORK IS COPYRIGHT BY THE CONDITIONS SET AT THE GENEVA CONFERENCE