COMMENTARY: LIVING IN A DEATH-DENYING SOCIETY Undoubtedly television, radio, newspapers, and now social media are extremely powerful in shaping our beliefs, our hearts and minds. These days the media are more influential than ever with the capacity to bombard us all day and night, seven days a week, with all kinds of propaganda.

Hardly ever in mainstream media do we get any information about the afterlife. In spite of its nominal Christianity, the operating system of the Western World seems to be materialism 3.0 where the aim of life is the acquisition of material comforts. Death is all around us in the media, but kept at a 'comfortable' distance. It is always other people's death, not our own. We are not encouraged to contemplate our own death and talking about it has become a taboo subject. Many people report losing friends when a loved one dies.

Often it is the death of someone we love that forces us to come out of the death-denial trance and begin to ask the big questions. What is the point of life? Where did I come from and where am I going? And, will I ever see my loved one again?

Fortunately, there are answers to these questions based not on faith, but on rigorous investigation by some of the finest minds that ever lived. These weekly reports and our book 'A Lawyer Presents the Evidence for the Afterlife' can provide you with a map of the key findings in more than twenty different areas of afterlife research.





SCIENTISTS BEGIN TO INVESTIGATE MEDITATION Dr. Dean Radin points out that yogic practices are being repackaged as mindfulness meditation. He is cocerned that while there are many studies of the benefits of meditation for health, no-one is investigating the 'siddhis', the psychic powers which yogis claim are developed through meditation.





SHOULD YOU TRAIN TO DEVELOP PSYCHIC POWERS? Yogis do not

seek to encourage the development of psychic powers, which they see as an unimportant, and somewhat annoying, by-product of spiritual development. For them, the goal is spiritual growth, enlightenment, and liberation. They expressly forbid their students from demonstrating psychic powers and warn that, if taken out of context, these powers can lead to ego and loss of spirituality. Read more.


WIM HOF, 'THE ICEMAN', DEMONSTRATES THE REALITY OF ONE OF THE 'SIDDHIS' One of the 'siddhis' that Dr. Radin speaks of is 'Tummo' the ability to survive extreme heat and cold. It has been claimed by Tibetan Buddhists that they can happily walk barefoot in snow and ice. Now Wim Hof, a Dutch extreme athlete, has worked with scientists to show that this is possible and is a way to boost the immune system. How much more will be discovered about human potential when other exceptional results of meditation are investigated.





SUICIDE IS NOT THE ANSWER On April 30, 1976,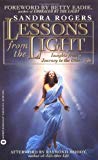 Sandra Rogers placed a .38 caliber pistol to her chest, aimed it at her heart and pulled the trigger. At her darkest hour, Sandra committed suicide. She expected to die but found herself in the presence of a brilliant Light. The Light gave her the choice of remaining, with the provision that she reincarnate and experience once again all that brought her to suicide. The other alternative was to return to her body and live out the rest of her life. Read a summary of the profound insights she gained.



FIVE KINDS OF SPIRITUAL EXPERIENCES - SWEDENBORG AND LIFE During the twenty years that 18th century mystic Emanuel Swedenborg spent exploring the spiritual world in out-of-body experiences he took detailed notes. In this video Curtis Childs and Jonathan Rose describe five kinds of spiritual experiences that he recorded.





WHAT IS ECTOPLASM? HISTORY AND BACKGROUND A fascinating article and pictures for anyone interested in physical mediumship, courtesy of physical medium Kai Muegge. Read more.



TAKE TIME OUT WITH LIKE-MINDED PEOPLE AT SOUL SUMMIT SCOTTSDALE Kathleen Malone, executive producer of Soul Summit Scottsdale, invites you to take some time out to attend this year's AREI conference. Give yourself the gift of this wonderful opportunity for reflection, connection, and re-direction in mystical Arizona. The Summit runs from Thu, 12 Sep 2019 – Sun, 15 Sep 2019.





AS YOU BECOME MORE SPIRITUALLY EVOLVED

"As your spiritual nature unfolds and advances, so automatically you will become more tolerant and more compassionate to others. That does not mean to say you must be tolerant towards evil, cruelty, or wickedness of any kind. It is a tolerance towards others because you realise they are less informed than you are. Often they are doing things through sheer ignorance because they are unaware of the implications of their actions." ('More Philosophy of Silver Birch' p.85)



SYNCHRONICITY PUSHED TO AN EXTREME
When you meditate a lot you may begin to experience synchronicities, coincidences so unlikely that they seem way beyond chance. Carl Jung saw them as evidence of "the collective unconscious". Here's a wonderful example.





PUBLISHING TIPS FROM BEST-SELLING AUTHOR SHEILA LOWE Sheila Lowe shares with afterlife researchers her tips on how to write, publish and, most importantly, market your books. She has extensive experience with both fiction and non-fiction and working with large and small publishers and self-publishing. Read more about Sheila's books.


Download a pdf of Sheila's main points.



THIS WEEK'S SPEAKER ON THE AREI GLOBAL GATHERING Brian D. Smith, the author of 'Grief 2 Growth: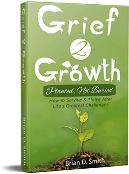 Planted, Not Buried. How to Survive and Thrive After Life's Greatest Challenges' became well acquainted with grief in 2015 after the sudden passing of his fifteen-year-old daughter, Shayna. Brian first learned how to survive for the sake of his wife and surviving daughter. He studied in depth the nature of life and death and how to progress through grief. His website is www.grief2growth.com. Talk with Brian on Sunday 4th August at 2 p.m. Los Angeles and Phoenix; 4 p.m. Chicago; 5 p.m. New York.; 10 p.m. London; 11 p.m. Spain; 7 a.m. Monday Sydney. Just click the link https://zoom.us/j/7595442928



NEXT WEEK'S AFTERLIFE ZOOM GROUPS

Saturday 3rd August 2019
'Love After Life' - must be a member of the Facebook group 'Love After Life.'

Sunday 4th August 2019

Global Gathering: Topic: From Grief2Growth with Brian Smith
2 p.m. Los Angeles and Phoenix; 4 p.m. Chicago; 5 p.m. New York.; 10 p.m. London; 11 p.m. Spain; 7 a.m. Monday Sydney
https://zoom.us/j/7595442928


Tuesday 6th August 2019

Development Group with Norma Turner njturner@earthlink.net
5 p.m. Phoenix; Sydney Wednesday 12 noon
https://zoom.us/j/3499782616


Wednesday 7th August 2019
Automatic Writing and Mediumship Discussion
Share resources and discuss what participants are experiencing
1st and 3rd Wednesdays, 5:30 p.m. Pacific Time
https://zoom.us/j/7595442928
Coordinator: Sheila Lowe sheila@sheilalowe.com


Physical mediumship for new sitters and developing mediums All are welcome to share their experiences related to physical phenomena.
1st and 3rd Wednesday nights of the month with Rob Blackburn
Times: 7 p.m. Central time; 8 p.m. New York; 5 p.m. Pacific Time.
Coordinator: Rob Blackburn rkblack@mtco.com
https://zoom.us/j/4381898190


AN INSPIRATIONAL ACCIDENTAL DOCTOR
BJ Miller is a medical doctor who is also a triple amputee. He says that he uses his own suffering as "a platform for empathy, a platform for connection." He is a hospice and palliative care specialist who treats hospitalized patients with terminal or life-altering illnesses. His expertise includes symptom management for patients with cancer. In his work in end-of-life care, he seeks to connect art, spirituality, and medicine. Miller has a grant from the Fetzer Institute to help integrate spirituality as part of the health of mind and body into medical education. Listen to his recent talk, 'How to Think about Your Own Mortality Without getting depressed'.





See Victor on Video
* Subscribe to Victor's Youtube Channel:
* What Happens When You Die
* Afterlife and Science
* Near Death Experiences- Evidence of the Afterlife?
* What You Must Know Before You Die
* David Thompson's Materialization
* Million Dollar Challenge
* The Afterlife on Trial
* A Lawyer on the Afterlife
* Suicide is not the answer
* Religion and the Afterlife
* Ghosts- Randi and closed-minded skeptics when they die
* Zwinge Randi's Challenge Exposed ... Lawyer Explains
* Why Professor Richard Dawkins is Wrong
* God--the Evidence (Without Religion)
* Afterlife Without Religion
* Skeptics Demolished
* Afterlife Objections Demolished
* Ghosts- Randi and closed-minded skeptics when they die
* Victor Zammit speaking at Speakers Corner
* Materialized Houdini speaks to Victor





FEEDBACK: (Three only).

1) Your research in the afterlife has changed my view about living and dying and I'm so grateful for your help. Maria

2) Victor and Wendy, it is another wonderful report. I loved how diverse it is. Clarine

3) My name is Francesca Scarrica, I'm writing to you from Venice. A few years ago, I translated your first book 'A Lawyer Presents the Case for the Afterlife' into the Italian language. I have been dealing for many years (11 to be precise) with evp and I take care of a site with many recordings obtained by me (www.metafonicamente.it) from the other sphere of existence of our spirit.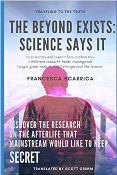 But I am writing to you because I would like to inform you that I have had a book I have written translated into English. It has taken me a few months of research and it is titled "The beyond exists: science says it", and that is now on sale on Amazon. It is a collection of biographies and research results in the field of the survival of the spirit at the death of the body of 88 scientists and researchers, some of whom you know well. It is also available in Italian.



HIGHLY INSPIRATIONAL MUSIC: ALL YOU NEED IS LOVE Written by John Lennon the song served as Britain's contribution to 'Our World', the first live global television link in London on 25 June 1967. The programme was broadcast via satellite and seen by an audience of over 400 million in 25 countries. Lennon's lyrics, which were deliberately simplistic to allow for the show's international audience, captured the utopian sentiments of the 'Summer of Love' era.




ALL YOU NEED IS LOVE
Love, love, love
Love, love, love
Love, love, love
There's nothing you can do that can't be done
Nothing you can sing that can't be sung
Nothing you can say, but you can learn how to play the game
It's easy
Nothing you can make that can't be made
No one you can save that can't be saved
Nothing you can do, but you can learn how to be you in time
It's easy
All you need is love
All you need is love
All you need is love, love
Love is all you need
All you need is love
All you need is love
All you need is love, love
Love is all you need
There's nothing you can know that isn't known
Nothing you can see that isn't shown
There's nowhere you can be that isn't where you're meant to be
It's easy
All you need is love
All you need is love
All you need is love, love
Love is…
All you need is love (all together now)
All you need is love (everybody)
All you need is love, love
Love is all you need

Songwriters: John Lennon / Paul Mccartney
All You Need Is Love lyrics © Sony/ATV Music Publishing LLC



Whilst we encourage and we publish many papers and reports by afterlife researchers, we are not in a position to guarantee the accuracy of all claims. We accept the imputed claim that the afterlife and paranormal research done by the researchers is done in good faith. ALL WORK IS COPYRIGHT BY THE CONDITIONS SET AT THE GENEVA CONFERENCE