COMMENTARY: SPREADING THE LIGHT ON A GLOBAL LEVEL We are all in a position to pass on the word about the afterlife - when people seem to be open to it. When it is appropriate, just a well-timed question or an honest sharing of an experience with a friend or acquaintance may create an opening for them to share their own questions or experiences. But timing is everything.
Many people turn away from any hope of life after death and reunion with their loved ones when they reject the absurdity of religious beliefs about an eternity of either eternal punishment or eternal boredom. They are not aware that there is a more modern alternative based on the evidence gathered from a systematic investigation of afterlife research.
So many people could save years of unnecessary fear about their transition which should be the most joyous experience to crown a life well-lived. They could be spared years of despair and suffering when they believe that their loved ones are lost to them forever. And they could avoid reaching the end of their life only to realise that they could have done so much more if they had known the rules of the game of life.


WILLIAM BUHLMAN: BELIEF IS NOT THE WAY
Out-of-Body experiencer and highly recommended writer William Buhlman dealt firsthand with disbelief from a loved one when he tried to explain his repeated out-of-body experiences to his mother.





SPIRIT WANTS US TO PRESENT EVIDENCE


"We are working according to a plan. We are not evangelists conducting mass meetings and capturing people in the heat of emotionalism. We labour to ensure that individuals become convinced, one at a time, that they are satisfied with the evidence they have received that they will continue after physical death, and they are also satisfied that what we have to teach neither insults their intelligence nor makes their reason revolt. We must win you by evidence, by reason, by intelligence, by affection, and by co-operation." 'More Philosophy of Silver Birch'.



MEDIUM JOHN HOLLAND SHARES HOW TO MAKE DIRECT CONNECTIONS WITH YOUR LOVED ONES IN SPIRIT John Holland speaks with Susanne Wilson about how you can discover your intuitive abilities and find inner peace in chaotic times. You can connect with John at Soul Summit Scottsdale, a wonderful gathering of afterlife researchers, experiencers, and explorers of consciousness to be held from September 12th - 15th, 2019. John will be a featured speaker explaining ways to raise your vibrational energy to link with the other-side and deliver messages. He will also be doing a demonstration of evidential mediumship. Please note: there are only a few hotel sleeping rooms left! $133 with NO resort fee. Hang out with your AREI friends and meet new people.





ACCOUNTS OF NEAR-DEATH EXPERIENCES


Dr. Kenneth Ring found that his college students who listened to talks by near-death experiencers and read books by them became much less fearful of death. The IANDS website has a wonderful and growing collection. Here are some of those published most recently. Read more.



AN ASTROLOGER WHO HELPS PEOPLE TO IDENTIFY THEIR SOUL'S CALLING Willliam Stickevers was a skeptical college student studying classical music when an astrologer gave him a stunning reading. That led him to spend the next thirty years studying and working as an astrological consultant, hypnotist, life coach, and business strategist. William is going to be another of the speakers at the upcoming Soul Summit Scottsdale, September 12-15, 2019.





WHAT HAPPENS WHEN YOU DIE? EXCEPTIONAL BOOK BY MILES EDWARD ALLEN. The title 'Astral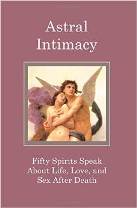 Intimacy: Fifty Spirits Speak about Life, Love and Sex After Death' is bound to raise your curiosity. The author has examined what he considers the 50 best books on what happens when you die. These include such classics as Silver Birch, Anthony Borgia, Alan Kardec, William Stainton Moses, Sir Oliver Lodge and Edward C. Randall. He then arranges quotes from various books into more than 100 different sections as diverse as Sex After Death, Pets in the Afterlife, Games and Sports, Suicides, Religion etc. Each quote is meticulously referenced and each chapter contains a list of references to similar observations in the extensive bibliography. As you would expect from Miles, whose previous work includes the website 'The Survival Top 40' and books 'The Survival Files' and 'The Afterlife Confirmed', the book is both a scholarly masterpiece and very conversational and accessible. Read more.



CORAL POLGE PSYCHIC ARTIST
Coral was an artist and a skeptic but she went on to draw more than 60,000 portraits of spirits. Read more about Coral's work....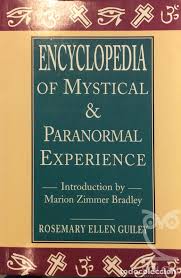 A TRIBUTE TO ROSEMARY ELLEN GUILEY
Rosemary Ellen Guiley, a leading writer in the paranormal field, passed away this week at the age of 69. Many in our community would know Rosemary from her workshops at the AREI Conferences over the last few years, from her more than 65 books, and from her many media appearances especially on Coast to Coast A.M. She undertook field investigations of ghosts, UFOs, aliens, ultraterrestrials, shadow people, Bigfoot, mysterious creatures, Djinn, demons, angels, fairies and more. Read George Noory's tribute to Rosemary.


ROSEMARY ELLEN GUILEY ON THE FOUNDATION FOR EXTRATERRESTIAL ENCOUNTERS
Rosemary Ellen Guiley, a member of The Foundation for Extraterrestial Encounters' advisory board, gives an excellent overview of the Trans-Media Project, and the first studies ever on the physics of contact with non-human intelligence. F.R.E.E. was founded by former astronaut Dr. Edgar Mitchell, PhD.





WHAT DOES IT TAKE TO WRITE, PUBLISH AND MARKET A BOOK ABOUT THE AFTERLIFE? Next Sunday (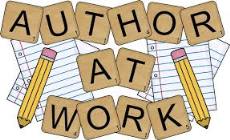 28th July, 2019) we're having an online community-building meeting on our Zoom Global Gathering. We'd especially like to hear from people who haven't been to a zoom group meeting before, as well as from people with expertise in writing and publishing. Our topic will be the whole process of writing, publishing, and promoting books about the afterlife. Click the link https://zoom.us/j/7595442928
Times: 2 p.m. Los Angeles and Phoenix;
4 p.m. Chicago; 5 p.m. New York.;
10 p.m. London; 11 p.m. Spain;
7 a.m. Monday Sydney
NEXT WEEK'S AFTERLIFE ZOOM GROUPS

Saturday 27th July 2019
'Love After Life' - must be a member of the Facebook group 'Love After Life'

Sunday 28th July 2019
Mediumship Development with Dr. Susan Barnes.
Developing the skills of mental mediumship and blending with spirit. 2:00 p.m. New York time
Online in Zoom https://zoom.us/j/8738817733
Dr. Susan B. Barnes, CSNU susanbbarnes@gmail.com

Global Gathering: Topic: Writing, Publishing and Promoting Afterlife Books with best-selling author Sheila Lowe.
2 p.m. Los Angeles and Phoenix; 4 p.m. Chicago; 5 p.m. New York.; 10 p.m. London; 11 p.m. Spain; 7 a.m. Monday Sydney
https://zoom.us/j/7595442928


Tuesday 30th July 2019

Development Group with Norma Turner njturner@earthlink.net
5 p.m. Phoenix; Sydney Wednesday 12 noon
https://zoom.us/j/3499782616


Thursday 1st August 2010

Psychic and Mediumship Development with Winter Brook Ryan
Times: 8 p.m. New York time; 5 p.m. Pacific.
As the group is experiential that is people will be doing exercises and meditation the meetings will be capped at 20 participants and the door shuts at 10 mins past the hour.
https://zoom.us/j/7595442928



SELFISHNESS HARMS THE SOUL

"The people living within these lower darker hovels were not necessarily those who, upon Earth, had committed some crime in the eyes of the earth people. There were many people who, without doing any harm, had never done any good to a single mortal upon Earth. People who had lived entirely unto themselves, without a thought for others. Such souls constantly harped upon the theme that they had done no harm to anyone. But they had harmed themselves"
('Life in the World Unseen' 97 'ed, p.107 Anthony Borgia quoting Mons Hugh Benson)



ELEMENTARY SCHOOL REPLACED DETENTION WITH MEDITATION More schools are discovering the benefits of teaching students yoga and meditation.






See Victor on Video
* Subscribe to Victor's Youtube Channel:
* What Happens When You Die
* Afterlife and Science
* Near Death Experiences- Evidence of the Afterlife?
* What You Must Know Before You Die
* David Thompson's Materialization
* Million Dollar Challenge
* The Afterlife on Trial
* A Lawyer on the Afterlife
* Suicide is not the answer
* Religion and the Afterlife
* Ghosts- Randi and closed-minded skeptics when they die
* Zwinge Randi's Challenge Exposed ... Lawyer Explains
* Why Professor Richard Dawkins is Wrong
* God--the Evidence (Without Religion)
* Afterlife Without Religion
* Skeptics Demolished
* Afterlife Objections Demolished
* Ghosts- Randi and closed-minded skeptics when they die
* Victor Zammit speaking at Speakers Corner
* Materialized Houdini speaks to Victor





FEEDBACK: (Three only)

1 ) "What a huge blessing it was to see the interview in the Friday Report with Elizabeth Kubler-Ross. A woman whom I have never forgotten. One of my lecturers who made such a huge contribution to my professional and personal life. It was from her I learned the grief before release and the grief and blessings that come when the butterfly takes wings. Thank you, Wendy and Victor." Karyn


2 ) "Thank you again for so many links - it's magical that we can use the internet to lead us into places that we didn't realise existed - and allows us to grow spiritually- thank you for the dot to dot connections that are opening up our minds on this wonderful journey we all are making." Lynne

3) "Thank you for this report, which I have been receiving for about 9 years. I have learned a lot." Diane.



INSPIRATIONAL MUSIC: THE CIRCLE OF LIFE
"Circle of Life" reminds us of the passage of time and the interconnectedness of all life. Here it is performed by composer by Elton John (the lyrics were written by Tim Rice who also wrote the lyrics for 'Jesus Christ Superstar' and other blockbusters). The song is featured in the iconic opening sequence of Walt Disney's 'The Lion King'. It was nominated for Best Song at the 1994 Academy Awards. Elton and Tim won the Oscar in 1995 for 'Can you Feel the Love Tonight'.




Lyrics
"Circle Of Life"
(from "The Lion King" soundtrack)
From the day we arrive on the planet
And, blinking, step into the sun
There's more to be seen
Than can ever be seen
More to do than can ever be done
Some say, "Eat or be eaten."
Some say, "Live and let live."
But all are agreed
As they join the stampede
You should never take more than you give
In the circle of life
It's the wheel of fortune
It's the leap of faith
It's the band of hope
'Til we find our place
On the path unwinding
In the circle, the circle of life
Some of us fall by the wayside
And some of us soar to the stars
And some of us sail through our troubles
And some have to live with the scars
There's far too much to take in here
More to find than can ever be found
But the sun rolling high through the sapphire sky
Keeps great and small on the endless round
In the circle of life
It's the wheel of fortune
It's the leap of faith
It's the band of hope
'Til we find our place
On the path unwinding
In the circle, the circle of life
It's the wheel of fortune
It's the leap of faith
It's the band of hope
'Til we find our place
On the path unwinding
In the circle, the circle of life
On the path unwinding
In the circle, the circle of life

Whilst we encourage and we publish many papers and reports by afterlife researchers, we are not in a position to guarantee the accuracy of all claims. We accept the imputed claim that the afterlife and paranormal research done by the researchers is done in good faith. ALL WORK IS COPYRIGHT BY THE CONDITIONS SET AT THE GENEVA CONFERENCE