June 8th 2018


Last week's report and all previous reports
COMMENTARY: FEAR OF DEATH


Why is it that so many people around the world are terrified of death? One reason is the association of death with 'eternal punishment.' For over sixteen hundred years in the West, the Church had a monopoly on information. It was only with the development of printing, books, and understanding of scientific method that an evolution beyond fear and superstition began.

While mainstream culture has little to offer people who suffer from thanatophobia (the scientific name for fear of death), there are many resources available for those who seek them out. Our book, A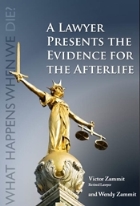 Lawyer Presents the Evidence for the Afterlife and the free Friday Afterlife Report that you are reading, are designed to introduce people to some of those resources. Watch the videos, read the books, listen to the podcasts. Then talk with an experiencer, have a reading with an evidential medium, open yourself to a guided or self-guided afterlife connection or a past life regression where you go through the death experience. Guaranteed, if you put the effort in, you will come to realise that, as Silver Birch says "There is nothing to fear in death. Death is a great liberator; death brings freedom."



MATERIALISATIONS ARE THE GREATEST DISCOVERY IN HUMAN HISTORY Some physical mediums have the extraordinary gift of allowing people in spirit to materialise - to temporarily become solid and talk to us. We know this is a staggering claim, but one that Wendy and I are fortunate enough to have witnessed on more than 300 occasions. As those who have experienced a reunion through physical mediumship will tell you, it takes you from "believing" in the afterlife to "knowing" without a doubt that it exists.





PHYSICAL MEDIUM DAVID THOMPSON AT THE AREI SYMPOSIUM David, one of

the greatest living physical mediums, will be a guest at the year's AREI Symposium September 13th to 16th. During the Symposium he will be giving a talk on how spirits materialise and then going into deep trance to allow his friend in spirit, William, to answer questions about the afterlife. This is quite different from "channeling" in that David will be completely unconscious. William's voice and mannerisms are the same when he entrances David and when he materialises and walks around the room. William's voice never varies, even after a long session; it has stayed consistent for 30 years. And even if David's eyes are closed, William is able to recognise people whom he has met years before.

In the video below, it is not David speaking. It is spirit teacher "William" speaking using David's vocal chords.






WORKSHOPS AT THE AREI SYMPOSIUM
On the first day of the AREI Symposium (Thursday 13th September, 2018) and on the Sunday afternoon after the Symposium has finished, a number of speakers will be conducting demonstrations and in-depth workshops. Read more about the Symposium workshops...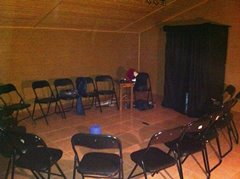 David Thompson will be conducting a 90 minute practical workshop to show people how to effectively conduct a home circle for the development of trance and physical mediumship.
The workshop will take place on Thursday 13th September at 11.30 a.m. to 1 p.m. and the same workshop will be repeated from 2.30 p.m. to 4 p.m. Register here..



UNIVERSITY OF VIRGINIA PRESENTATION ON EVIDENCE FOR THE AFTERLIFE
This presentation is well worth watching in full - even in segments.
3.30 - 14.18 Bruce Greyson, evidence from NDEs
A brilliant articulate summary.
16.20 - 27.33 JIm Tucker, children's past life memories. Best cases.
29.00 - 37.00 Emily Kelly, deathbed visions.
38.00 - 1.00.00 Questions and answers.
1.00.00 - 1.09.00 Kim Penberthy, how meditation leads to amazing psychic/afterlife experiences.
1.10.00 - 1.29 Edward Kelly, psi research and the failure of scientific materialism. He claims that Western science is at a major turning point in intellectual history and is close to rejecting materialism.





TWO VERY IMPORTANT BOOKS In his talk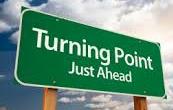 (above) Edward Kelly mentioned two ground breaking books he co-wrote for "scientifically-minded, intelligent adults", who fit generally into the "spiritual but not religious" category. Irreducible Mind: Toward a Psychology for the 21st Century (2009) demonstrates empirically that reductive materialism is not only incomplete but false. Beyond Physicalism: Toward reconciliation of Science and Spirituality (2015) This latter book is being hailed as the sign of a major turning point for modern science. Read Don Salmon's excellent overview.



DEATHBED VISIONS WITH STAFFORD BETTY Professor Stafford Betty, PhD, is Professor of Religious Studies at California State University at Bakersfield. He is author of Heaven and Hell Unveiled, The Afterlife Unveiled, and When Did You Ever Become Less by Dying? He will be a speaker at the upcoming AREI Symposium in September.
AREI ZOOM GROUPS UPDATE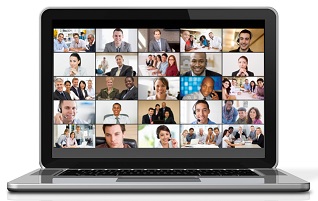 Tonight (Thursday 7th June at 9.30 p.m. Eastern Time 6.30 p.m. Pacific/ Sydney time Friday 11.30 a.m.) we have a group for people interested in trance and physical mediumship development. Our special guest is Rev. Tom P. Newman who has had many years of experience with all kinds of mediumship.To join us just click this link.

On Sunday 10th June (Monday Sydney time) Ann Clark, Life Between Life practitioner and the head of research at The Newton Institute, will be our guest on the AREI Global Gathering (5 pm New York Time; 2pm Pacific time; 10 pm London time; 7 am Monday Sydney time). To join us just click this link.

Susan Barnes' popular groups on Spirit Art and Mediumship Development will be in recess over the US summer. They will resume in September.

For information on all our AREI zoom groups next week go to www.victorzammit.com/zoom



MICHAEL NEWTON ON LIFE BETWEEN LIFE REGRESSION Rich Martini interviews Michael Newton on Life Between Lives (LBL) therapy, a profound form of regression therapy that takes one through childhood, into the womb, past life and on into the time between lives. LBL claims to reconnect you with your own soul, your guides and your loved ones in spirit.





SIR OLIVER LODGE, PHYSICIST One of the

twentieth century geniuses of science said: "I have been in touch with the minds of certain people who have parted from their bodies. How can a mind get in touch with us when it has not body? It must borrow some material form: but because "spirits" are discarnate it does not mean they have no bodies. They have substantial bodies, not made up of matter, but as I think of ether."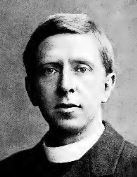 MORE ON THE STORY BEHIND 'LIFE IN THE WORLD UNSEEN' Another wonderful article from Two Worlds sent by Ann Harrison from Saturday Night Press. This one celebrates fifty years since the publication of the book Life in the World Unseen and gives more on the background. It seems that Mons. Hugh Benson was able to come through a trance medium, Mollie Duncan, and talk directly with Anthony Borgia. Read more...



THIS MONTH'S GROUND OF FAITH
More fascinating reading from MIchael Cocks and Michael Tymn. Read more..




DID MEDIUMS AND PRIESTS ONCE WORK SIDE BY SIDE? Those who have been to a well run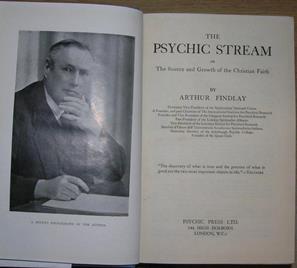 Spiritualist church know that mediums often give trance address or inspirational speaking guided by Spirit. Psychic historian Arthur Findlay claims that in the early days of the church this was the norm. The mediums did what they do now, and the priests looked after the buildings and the organisation of the temple or church. He continues:
, "... The two first worked side by side, and then the priest resented the attention paid to the one through whom inspiration came - the medium. There began that long process of theology, of the classification and creed, of ritual, of ceremony, of dogma, of doctrine, none of which has any real connection to-day with the gifts of the spirit or its life or its development." The Psychic Stream 6th Impression p.1,095





SEEKING AFTERLIFE MATERIALS IN THE SERBIAN LANGUAGE We have had a request

from a subscriber in Belgrade, Serbia for materials in Serbian that clearly show that the afterlife exits. If anyone has existing materials or would be prepared to translate about 4 pages into Serbian please email books@victorzammit.com




VOLUNTEERS NEEDED FOR THE SOUL PHONE PROJECT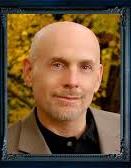 Mark Pitstick writes that the Soul Phone Project is looking for volunteers with
1. social media skills to publicize:
a. SoulPhone R & D updates
b. Greater Reality Living groups
2. IT skills (computer and software) especially one or more of the following:
a. WordPress
b. Business Catalyst
c. WIX
Please email his personal email address:
mark at soulproof.com


IS IT SPIRITUAL TO BE VEGETARIAN?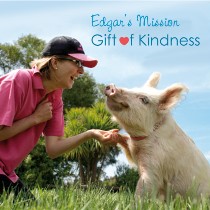 After last week's commentary we had some reaction to this highly controversial question. This is what Silver Birch thinks of the issue:
"When you have reached that stage in your evolution when you know it is not right to eat the lesser creation of the Great Spirit, then you inflict on yourself a punishment for doing that which you know to be wrong. If you have not reached that stage of evolution, then your soul is not yet aware that it is wrong and there will be no punishment. Always there is a price to be paid for knowledge. That price is responsibility." (
S.Birch Questions and Answers
p. 221, 2001)

SUSANNE WILSON'S SPIRITUAL EXPLORER INTERACTIVE VIDEOCAST SERIES STARTS TODAY Susanne will be guiding you through some of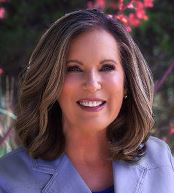 the mysteries of afterlife research, with the help of some of her many friends. Tonight you can hear Susanne and Sonia Rinadli sharing their incredible experiences with interdimensional communication. Fascinating presentations, stimulating discussions.
DATES: Thursdays, June 7, 14, 21, 28, 2018.
TIMES: 12:00-1:00 pm Pacific
3:00-4:00 pm Eastern.
***If you can't make the sessions, you will still receive the video recordings. EXCHANGE: 4 hours $87.00
Register here..1) Select your time zone 2) Press "Set time zone" 3) Press "continue" which pops up on the next page.



See Victor on Video
* Subscribe to Victor's Youtube Channel:
* What Happens When you Die
* Afterlife and Science
* Near Death Experiences- Evidence of the Afterlife?
* What You Must Know Before You Die
* David Thompson's Materialization
* Million Dollar Challenge
* The Afterlife on Trial
* A Lawyer on the Afterlife
* Suicide is not the answer
* Religion and the Afterlife
* Ghosts- Randi and closed minded skeptics when they die
* Zwinge Randi's Challenge Exposed ... Lawyer Explains
* Why Professor Richard Dawkins is Wrong
* God--the Evidence (Without Religion)
* Afterlife Without Religion
* Skeptics Demolished
* Afterlife Objections Demolished
* Ghosts- Randi and closed minded skeptics when they die
* Victor Zammit speaking at Speakers Corner
* Materialized Houdini speaks to Victor





FEEDBACK: (Three only).

1 ) This was a fantastic report....we loved listening to Dolores Cannon and have looked up many other YouTube videos that feature her. Mostly, never realized how much we appreciate the inspirational music at the end of each report. Never really focused on it much before, but it is truly beautiful. Thank you Zammits! Always such a wonderful gift. Lisa

2) Victor and Wendy, this is one of the most exciting ones for me in my past year here. Oh so many many thanks! Analise

3) I just finished reading about Anthony Borgia in the current issue. It is an amazing account! Thank you! Richard



HIGHLY INSPIRATIONAL MUSIC: EVA CASSIDY Eva Cassidy's haunting voice turned her into a star - five years after her death from melanoma at age 33. While she was alive she never got further in life than temporary jobs and rented flats, a bus ride from the house where she grew up and where her statue stands. Yet now when people hear her singing they dissolve into tears at the delicacy of her phrasing and sweetness of her voice. Listen to her exquisite version of "Songbird".



Read more about the incredible Eva Cassidy.

LYRICS

For you there'll be no crying
For you the sun will be shining
'Cause I feel that when I'm with you
It's all right I know it's right

And the songbirds keep singing
Like they know the score
And I love you I love you I love you
Like never before

To you I would give the world
To you I'd never be cold
'Cause I feel that when I'm with you
It's all right I know it's right

And the songbirds keep singing
Like they know the score
And I love you I love you I love you
Like never before Like never before
Like never before

Songwriters: Liam Gallagher





Whilst we encourage and we publish many papers and reports by afterlife researchers, we are not in a position to guarantee the accuracy of all claims. We accept the imputed claim that the afterlife and paranormal research done by the researchers is done in good faith. ALL WORK IS COPYRIGHT BY THE CONDITIONS SET AT THE GENEVA CONFERENCE ON COPYRIGHT.