June 1st 2018


Last week's report and all previous reports

COMMENTARY We had a wonderful response to last week's commentary 'Being Spiritual'.
This week we have assembled more ideas on how you can be even more advantaged on crossing over, taken from the teachings of Silver Birch, Mons. Hugh Benson and others. Definitely worth working toward.
Part 2 . A Spiritually Advanced Person is Someone who ...
1 .. communicates peacefully, without violence, seeing both sides of an issue.
2 .. is able to remain calm under pressure, always helping, always doing something positive for others.
3 .. projects peace, light, love and understanding; can get along with people.
4 .. always looks for the good in others and opportunities to affirm them.
5 .. can unconditionally love and unconditionally forgive.
6 .. is disciplined and is able to maintain harmony in mind, body and spirit.
7 .. has strength of character, exercises self-responsibility.
8 .. is extremely honest, ethically exemplary and is non-judgmental.
9 .. meditates at the deepest, most intense level and experiences extreme love for all.
10 .. is humble, without ego or self-centeredness and identifies with cosmic consciusness.

READ MORE
IMPORTANT RESEARCH ARTICLE ON PSYCHIC PHENOMENA "American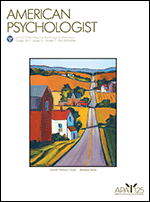 Psychologist" is the flagship journal of the American Psychological Association many of whose members have been fiercely skeptical of psychic phenomena (psi). So it will be interesting to see how they react to the article it is currently publishing: "The experimental evidence for parapsychological phenomena: A review".
The article concludes: "The evidence provides cumulative support for the reality of psi, which cannot be readily explained away by the quality of the studies, fraud, selective reporting, experimental or analytical incompetence, or other frequent criticisms. The evidence for psi is comparable to that for established phenomena in psychology and other disciplines, although there is no consensual understanding of them." Read abstract and purchase article (and mail copies to any skeptical psychologists you know).


DR. ELISABETH KUBLER-ROSS ON THE NEAR-DEATH EXPERIENCE She studied near-death experiences before Dr. Raymond Moody and then had one herself. To verify that NDEs were real she found blind people who had NDEs but could see during their experience.




A POSSIBLE EXPLANATION OF MATERIALISATION? "Through transubstantiation (the increasing or

decreasing of the speed of the swirling of the atom), an object could materialize or dematerialize. Dematerialization is not dissolution. A dematerialized object would be invisible and intangible. But it would be no less real than it was. The object would simply have changed in substance to become 'super-physical'. The speed of light is the limit of the physical universe. It could be described as the 'boundary' of our world. Trans-substantiation would take an object through this light-barrier and into the realm of the super-physical. The light-barrier would be the dividing line between the physical and the super-physical. It would demarcate the natural from the supernormal.' ("Key to the Supernormal" from "The Vortex'' by David Ash & Peter Hewitt.)



MEET PHYSICAL MEDIUM NICOLE DE HAAS Nicole's development as an ectoplasmic physical medium has developed very quickly and she is now achieving reunions through materialisation. Nicole is a tutor in mediumship at the Arthur FIndlay College and organiser of courses at the Zwanenhof, a centre for spiritual studies in The Netherlands.





THE AREI SYMPOSIUM IS QUICKLY APPROACHING Over the next few weeks we will be interviewing some of our 40+ speakers during our AREI Global Gatherings held Sundays at 5 pm New York Time; 2pm Pacific time; 10 pm London time; 7 am Monday Sydney time. To join us just click this link. Our guest next Sunday is Melinda Kushner, one of 6 mediums selected by our director of mediumship research Susanne Wilson to do readings for guests at the AREI Symposium.

For information on all our AREI zoom groups next week go to www.victorzammit.com/zoom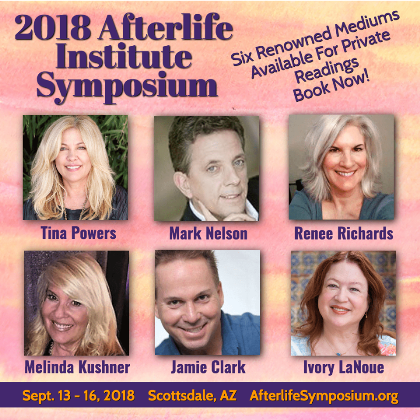 BOOK A READING AT THE SYMPOSIUM WITH ONE OF THESE SENSATIONAL MEDIUMS HERE



THE STORY BEHIND LIFE IN THE WORLD UNSEEN Most of you know that we regularly quote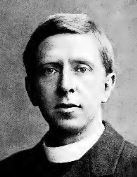 from the books dictated by Monsignor Hugh Benson from the spirit world, through medium Anthony Borgia. There is very little online about Anthony, and we have often wondered about him. Ann Harrison from Saturday Night Press found us this excellent article from Two Worlds magazine July 1996. It shows that Anthony received the seven books clairaudiently and then checked the text in his weekly trance circle. Read more...




DOLORES CANNON ON LIFE AFTER DEATH Dolores Cannon revealed her discoveries about life after death and the astral plane, as detailed in her book "Between Death and Life", at the 2008 Ozark Mountain Transformation Conference. To learn more about Dolores Cannon, her 19 metaphysical books and unique Quantum Healing Hypnosis Technique (QHHT) Read more...





THE 'THIRD EYE' The 'third eye' (also known as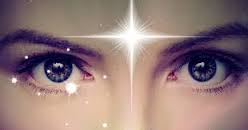 the inner eye) is an invisible eye which provides psychic perception. It is situated in the center of the forehead. In Hinduism, the third eye refers to the brow chakra (or energy centre). In Theosophy it is related to the pineal gland. In New Age spirituality, the third eye often symbolizes a state of enlightenment. The third eye is associated with religious visions, clairvoyance, the ability to observe chakras and auras, precognition, and out-of-body experiences. Read more...



HISTORY'S MYSTERIES (TV Series) AMERICA'S PSYCHIC PAST (2000) A fascinating overview hosted by Lloyd Auerbach with cameo interviews including Dean Radin, Marilyn Schlitz, Russell Targ, Uri Geller.





QUESTION - Fate of Children After Death: Is the spirit of a child who dies in infancy as advanced as that of an adult?


ALAN KARDEC (Spirts Book): "He is sometimes much more so; for he may previously have lived longer and acquired more experience, especially if he be a spirit who has already made considerable progress."
WE REMEMBER THE GREAT OUT- OF - BODY EXPERIENCE PIONEER Robert Monroe

(1915-1995) was the pioneer in the investigation of out-of-body experiences (OBEs) and the author of the ground-breaking book entitled Journeys out of the Body. His record of out-of-body experiences in places unbounded by time or death has comforted millions of people who have encountered paranormal incidents. Monroe found himself leaving his physical body without his conscious intent and traveling via a second body to locales far removed from any physical or spiritual reality he could comprehend. Read his advice on how to trigger an OBE.


ROBERT MUNROE'S OUT OF BODY EXPERIENCES Robert Monroe's books 'Journeys Out of the Body', 'Far Journey', and 'Ultimate Journey' are his experiences into the exploration of the human consciousness. He talks about the endless options available to humans once we go beyond identification with the human form.




WHY IT IS VERY IMPORTANT TO KEEP ON LEARNING ABOUT THE AFTERLIFE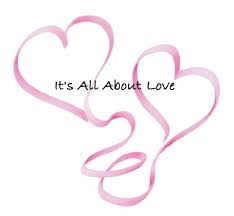 "... it is important that knowledge in all its forms should spread, that mankind should receive truth, for with truth to guide him he cannot fail. And truth will bring him understanding, understanding will bring him/her peace and love, and with love in his/her heart there is no problem that cannot be solved.." ('Silver Birch Speaks' '80ed.p63)
SEEKING AFTERLIFE MATERIALS IN THE SERBIAN LANGUAGE We have had a request from a subsriber in Belgrade, Serbia for materials in Serbian that clearly show that the afterlife exits. If anyone has existing materials or would be prepared to translate about 4 pages into Serbian please email books@victorzammit.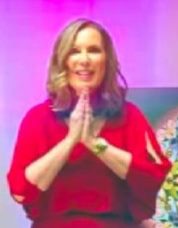 WE HIGHLY RECOMMEND SUSANNE WILSON'S FABULOUS JUNE WEBINAR SERIES
Spiritual Explorers Weekly
"Take a deeper dive into the mysteries of the universe! We will cover a wide range of topics in the metaphysical and paranormal fields. Fascinating presentations, stimulating discussions"
DATES: Thursdays, June 7, 14, 21, 28, 2018.
TIMES: 12:00-1:00 pm Pacific
3:00-4:00 pm Eastern.
***If you can't make the sessions, you will still receive the recordings. EXCHANGE: 4 hours $87.00
Register here..1) Select your time zone 2) Press "Set time zone" 3) Press "continue" which pops up on the next page.


See Victor on Video
* Subscribe to Victor's Youtube Channel:
* What Happens When you Die
* Afterlife and Science
* Near Death Experiences- Evidence of the Afterlife?
* What You Must Know Before You Die
* David Thompson's Materialization
* Million Dollar Challenge
* The Afterlife on Trial
* A Lawyer on the Afterlife
* Suicide is not the answer
* Religion and the Afterlife
* Ghosts- Randi and closed minded skeptics when they die
* Zwinge Randi's Challenge Exposed ... Lawyer Explains
* Why Professor Richard Dawkins is Wrong
* God--the Evidence (Without Religion)
* Afterlife Without Religion
* Skeptics Demolished
* Afterlife Objections Demolished
* Ghosts- Randi and closed minded skeptics when they die
* Victor Zammit speaking at Speakers Corner
* Materialized Houdini speaks to Victor





FEEDBACK: (Three only).

1) Thank you for such a great report with so much relevant and inspiring stories / articles. Jan
2) "Oh my gosh....the short synopsis of
Dr. Ishwar Puri's talk at the Institute for the Study of Human Awareness was so authentic! I loved his honest sharing of events from his life which point to evidence of reincarnation. This was a wonderful excerpt....never heard of him but am looking him up on the internet right now! Thanks Wendy and Victor....just a few more months til the Symposium!!" Lisa
3) "Great Commentary: Being Religious or Spiritual. Insightful and instructive. If you want to find yourself in a good place in the afterlife, it won't be based on your religion - but on your actions and thoughts. Nice "to-do" and "to-be" list." Nancy


HIGHLY INSPIRATIONAL MUSIC Legendary song, legendary artists! Great music for everyone.
Elton John, Dionne Warwick, Gladys Knight and Stevie Wonder "That's What Friends Are For".


https://www.youtube.com/watch?v=dhu5-4W88hM

Whilst we encourage and we publish many papers and reports by afterlife researchers, we are not in a position to guarantee the accuracy of all claims. We accept the imputed claim that the afterlife and paranormal research done by the researchers is done in good faith. ALL WORK IS COPYRIGHT BY THE CONDITIONS SET AT THE GENEVA CONFERENCE ON COPYRIGHT.