January 5th, 2018


Last week's report and all previous reports

COMMENTARY: A NEW YEAR RESOLUTION? This is a good time to plan what we want to achieve in the next twelve months. Remember, the clock keeps on ticking - and time waits for nobody! In the grand scheme of things our lives here on Earth are over in a 'fraction of an eye-blink.' Over and over, the message comes
from the other side "If only I had known... I could have done so much more." Nothing comes by chance so careful and intelligent planning can help us to make the most of our time here.


Most of us know that it is critically important to read frequently about afterlife matters, as well as to set aside some time for quiet meditation. It is so easy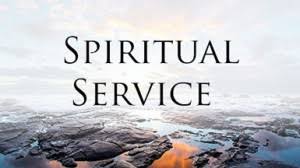 to get caught up in the material world with its pressures and fears. Keeping ourselves connected to spirit reminds us that nothing can hurt us. We can lose the fear of death, lose the fear of the unknown, and continue to gain confidence about crossing over.
Those who take the opportunity to learn about the afterlife on a daily basis, to practice thought control and to raise their vibrations through creativity and selfless service will find crossing over a joyful homecoming. Best to all for the New Year!



SONIA RINALDI'S NEW DEVELOPMENTS IN ITC Sonia Rinaldi has been getting wonderful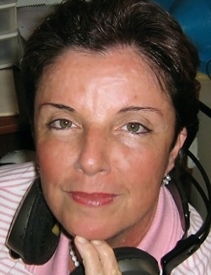 improvements in both voices and visual images. In August 2016 Tesla claimed that he had been able to work out a way to combine the Portuguese speaking Brazilian transmission station with the English speaking North American station and the work would be moving forward. Listen. Sonia is now receiving moving images directly onto her computer. More coming soon.




AFTER DEATH COMMUNICATION PANEL: Suzanne Maiden, Malynda Cress, Anne Salisbury & Chuck Swedrock at 2017 IANDS conference.
6.30 - 21:00 Suzanne Maiden: Suzanne shares her journey from terminal cancer to talking to the dead.
21.20 - 36.30 Malynda Cress: talks about seeing the "transition team" waiting for their loved one during a shared death experience and seeing her friend's essence lift out from her body. She claims the feeling is similar to the love she felt during her NDE.
37.00 - 52,00 Anne Salisbury: is a psychic medium who facilitates extended communication with people after their transition.






ONE OF THE GREATEST SOURCES OF INFORMATION ABOUT THE AFTERLIFE


Silver Birch received his information from the HIGHER SOURCES - which guarantees that what he transmitted to us is highly accurate and highly spiritual. Read more about who Silver Birch was. After many years of research, I find Silver Birch to be the most reliable, most informed, most inspirational afterlife teacher. We are truly privileged to have some twelve books of the teachings of Silver Birch to share with the world.




SHERI PERL DEMONSTRATES HOW TO RECORD EVP MESSAGES FROM A LOVED ONE IN SPIRIT Sheri Perl Migdol is well known and much loved as an author, healer, interfaith minister, founder of The Prayer Registry and practitioner of electronic voice communication. With the help of her son Danny in spirit, she has been recording voices of children sending messages to their parents and teaching others to do this.



If you are interested in being part of an online group which will guide you through every stage of recording and sharing EVPs email books@victorzammit.com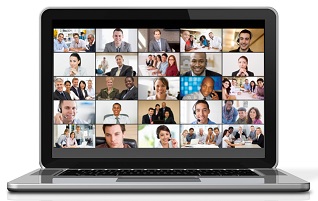 AREI ZOOM GROUPS RESUME NEXT SUNDAY If you would like to be part of AREI online zoom groups this year, join us in our Zoom room this coming Sunday 7th January.

The UK and Europe Group is at 10 am London time (9 pm Sydney time) or see time in other cites;
The Global Gathering is at 4 pm New York time, 9pm London time, and 8 am Monday Sydney time (see time in other cities).

We would love you to share an afterlife experience or a skill or details of a book you have written. And we need people to come and talk about their special interest.

This is a great chance to build your skills and share your light. To join, just click the link https://zoom.us/j/7595332928 ideally 15 minutes before the meeting starts.

A BRIEF HISTORY OF THE STUDY OF CONSCIOUSNESS Last week's report featured a short talk by Dr. Edgar Mitchell on the importance of encouraging the study of consciousness. Here Stuart Hameroff, MD., Professor of Anesthesiology and Psychology and Director of the Center for Consciousness Studies, explains more about how this change is creating a huge shift in science.






IF CONSCIOUSNESS IS AN ENERGY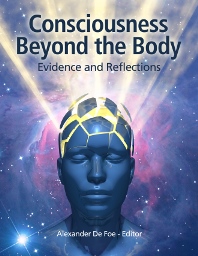 Those who accept the paranormal and survival usually accept that consciousness is an energy independent of matter. One materialist psychologist in the U.K. qualified the acceptance - claiming that consciousness is an 'illusion'! But Prof. Charles Tart, a physicist, and others like him tell us you cannot have an illusion without first having consciousness. We all know that energy cannot be created, cannot be destroyed, can only be transformed (the Law of Conservation of Energy). So when we die, our consciousness continues to survive - because consciousness cannot be destroyed and continues to survive.



DR. STEVEN GREER CLAIMS EVERYONE CAN LEARN REMOTE VIEWING Dr. Steven Greer, MD. is the founder of The Disclosure Project and various other endeavors, all of which aim to develop a peaceful relationship with Extraterrestrial Intelligence (ETI) which, Dr. Greer claims, has been visiting planet Earth for decades if not centuries. Here he talks about the importance of learning the skills of putting the mind into a quiet relaxed state.



Test your current remote viewing ability



HOW CAN I LEARN TO STILL MY MIND?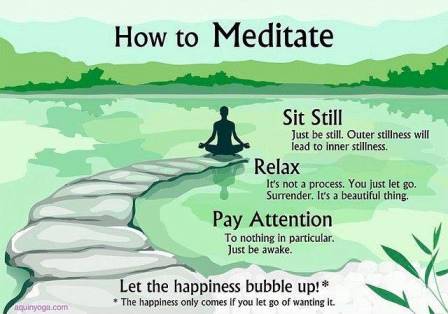 "I would love to be able to meditate but I just can't. I have tried many many times but my mind just keeps spinning. Any suggestions?"

Victor: There are thousands of websites, books, tapes, and courses available, many of them free. Here are some using different styles of meditation: Mindfulness meditation (in which the focus is on the body and the breath); White light and chakra balancing meditation from Suzanne Giesemann; Relaxation meditation aimed at overcoming insomnia and depression with Christian Thomas; Direct Awakening Meditation with Craig Hamilton.




OUT OF BODY EXPERIENCER JULIA SELLER The primary goal of the international Society for Scientific Exploration (SSE) is to provide a professional forum for presentations, criticism, and debate concerning topics which are for various reasons ignored or studied inadequately within mainstream science. In this presentation to the SSE conference at Yale University in June, 2017, Julia Seller makes the case for studying out of body experiences based on first hand experience of herself and her husband Michael who has been having spontaneous OBEs since birth.






QUESTION: It seems unfair that we come to planet Earth and not be given the rules of the game of life. Comment?

Victor: Perhaps it is only by experiencing life itself that we get to know

the rules of the game. But I do accept your sentiment that anyone coming onto planet Earth for a life ought to be given at least the minimum information about why he/she is here. However it seems that we have to do our own search to get the important answers. We have to make all efforts to discover the mysteries of life - and the afterlife. It is within our power to do that.




"THINKING ALLOWED"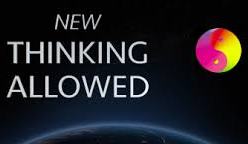 Jeffrey Mishlove has been interviewing leading figures in the alternative movement for over thirty years. His program Thinking Allowed aired on more than 100 PBS stations for more than 18 years. He interviewed more than 200 of the world's leading thinkers. The series was also aired on Canadian and Australian public television stations. Many of the interviews are available on the program's Youtube channel. He claims that his motivation for creating the NEW Thinking Allowed series of interviews is to leave a body of work that captures the best and most authentic work in the field of parapsychology.





KINDNESS KEEPS THE WORLD AFLOAT Meet Orly Wahba, who was a middle school educator at the Yeshivah of Flatbush in Brooklyn, NY, teaching the children to embrace unity, and build their self-esteem. In 2011 Orly founded Life Vest Inside, a non-profit organization with a mission to encourage people to embrace the incredible power of giving and recognize that in times of hardship, kindness, like a life vest, keeps the world afloat. See Orly's inspirational book.





IT WASN'T ALL BAD NEWS! If you listen to the

mainstream media you would think that the past year was nothing but doom and gloom. But the year wasn't all bad. 2017 was an incredible year for global health, there were some stunning victories for global conservation, and living standards rose for billions of people. There were some amazing developments in clean energy and the world got a little less violent. Quartz takes a look at the 99 best things that happened in 2017.


See Victor on Video
* Subscribe to Victor's Youtube Channel:
* What Happens When you Die
* Afterlife and Science
* Near Death Experiences- Evidence of the Afterlife?
* What You Must Know Before You Die
* David Thompson's Materialization
* Million Dollar Challenge
* The Afterlife on Trial
* A Lawyer on the Afterlife
* Suicide is not the answer
* Religion and the Afterlife
* Ghosts- Randi and closed minded skeptics when they die
* Zwinge Randi's Challenge Exposed ... Lawyer Explains
* Why Professor Richard Dawkins is Wrong
* God--the Evidence (Without Religion)
* Afterlife Without Religion
* Skeptics Demolished
* Afterlife Objections Demolished
* Ghosts- Randi and closed minded skeptics when they die
* Victor Zammit speaking at Speakers Corner
* Materialized Houdini speaks to Victor







FEEDBACK: (Four special ones).

1) Thank you for another great Afterlife Report Wendy and Victor. I especially loved the IANDS NDE panel discussion video where the woman went to great lengths to convey her premonitions about her impending death after delivering her baby. All this evidence of a spiritual afterlife exists yet so many people insist on remaining ignorant. I'm happy that I don't just believe...I know.
Judy

2) Dear Victor, Just finished listening to Prof Jerry Kruth... RE Academic Psychology...Difficult to hear everything clearly on my computer, but I did get a lot of it. VERY suggestive!
Excellent! Thank you for presenting it in the Friday Report. Richard Lee Van Der Voort

3) Thank you for all of your dedication over the years in producing this magazine. You are a fabulous ambassador for the truth. Another great year Victor and Wendy. As can be said in Scotland, 'Lang may your lum reek'. Tricia Robertson

4) I've been reading the Friday Afterlife Reports regularly for the past seven years. While I always get a blessing from them, I rate today's as far and away the best ever. Thank you again, Victor and Wendy, for your dedication in keeping us all so well informed. Blessings and best wishes to you for 2018. Jean.


HIGHLY INSPIRATIONAL MUSIC: FOOD FOR THE SOUL! Heal the World is an example of the genius of Michael Jackson. He was truly a most loving soul. We all agree that the world needs healing. The lyrics are evocatively beautiful; the presentation on stage is just stunning! - enjoy the miracle for yourself.





LYRICS

There's a place in your heart
And I know that it is love
And this place could be much
Brighter than tomorrow
And if you really try
You'll find there's no need to cry
In this place you'll feel
There's no hurt or sorrow

There are ways to get there
If you care enough for the living
Make a little space
Make a better place

Heal the world
Make it a better place
For you and for me
And the entire human race
There are people dying
If you care enough for the living
Make it a better place
For you and for me

If you want to know why
There's love that cannot lie
Love is strong
It only cares of joyful giving
If we try we shall see
In this bliss we cannot feel
Fear of dread
We stop existing and start living

The it feels that always
Love's enough for us growing
So make a better world
Make a better place

Heal the world
Make it a better place
For you and for me
And the entire human race
There are people dying
If you care enough for the living
Make a better place for you and for me

And the dream we were conceived in
Will reveal a joyful face
And the world we once believed in
Will shine again in grace
Then why do we keep strangling life
Wound this earth, crucify its soul
Though it's plain to see
This world is heavenly
Be god's glow

We could fly so high
Let our spirits never die
In my heart I feel you are all my brothers
Create a world with no fear
Together we cry happy tears
See the nations turn their swords into plowshares

We could really get there
If you cared enough for the living
Make a little space
To make a better place

Heal the world
Make it a better place
For you and for me
And the entire human race
There are people dying
If you care enough for the living
Make a better place for you and for me

There are people dying
If you care enough for the living
Make a better place for you and for me
You and for me

Songwriter: Michael Joe Jackson



Whilst we encourage and we publish many papers and reports by afterlife researchers, we are not in a position to guarantee the accuracy of all claims. We accept the imputed claim that the afterlife and paranormal research done by the researchers is done in good faith. ALL WORK IS COPYRIGHT BY THE CONDITIONS SET AT THE GENEVA CONFERENCE ON COPYRIGHT.