Last week's report and all previous reports

December 29th 2017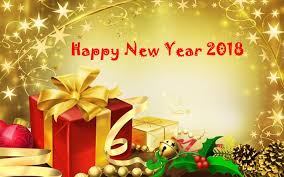 FROM VICTOR AND WENDY "HAPPY NEW YEAR!"




AND A SPECIAL THANK YOU to all nurses, physicians, police officers, ambulance officers and other emergency personnel - and others who are doing wonderful, selfless service looking after the less fortunate over the holidays.



COMMENTARY: THE AFTERLIFE IS GOING MAINSTREAM We know there are

millions of people around the world who are now absolutely convinced that there is an afterlife. They do not need any further evidence - they KNOW the afterlife is real because they have had personal communication with those who have crossed over.

They may have had a near-death experience or an out-of-body experience where they were met by a loved one. They may have had a sign, a synchronicity or a dream visit with a loved one, who looked younger and well again, a dream which unlike other dreams never fades with time. A highly gifted medium could have relayed a message about things that only they knew. Or, like Wendy and me, they may have conversed with materialized afterlife intelligences.

More and more people in the West are sharing these experiences, not only within families but through books, social networking groups and the mainstream media. As a society, we need to encourage and support those who share their experiences and honor those who can facilitate similar experiences in others.



DR. EDGAR MITCHELL ON CONSCIOUSNESS AND UFOs Astronaut and founder of the Institute of Noetic Sciences celebrates how far we have come in expanding our view of the universe.






THERE IS A PLAN; WAIT AND THE DOOR WILL OPEN "Never bang on a closed door; wait
for it to open. There is a plan, not only for the universe but for every individual within it. The plan will operate. I have told my friends here many, many times that we can only do things in our way and in our time. We cannot do them in your way and in your time ... One reason is that you are not the best judges of what is right for you. We from our vantage point consider we are better judges of what is right for you materially, mentally and spiritually. Wait, and the door will open. It has opened for you many times." (S.Birch, directly from the afterlife).




WHERE THE CHURCH OF FUNDAMENTAL MATERIALISM WENT WRONG Prof. Jerry Kroth discusses the "forbidden" sides of academic psychology: near death experiences, synchronicity, telepathy, premonitions, psychic dreams, archetypes, and creative possession. This lecture is based on his book, Psyche's Exile: An Empirical Odyssey in Search of the Soul.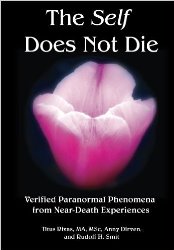 VERIDICAL NEAR-DEATH EXPERIENCES
Jan Holden explains the importance of the book
The Self Does Not Die which contains over 100 reliable, firsthand accounts of perceptions during NDEs which were later verified as accurate by independent sources.

At 5.00 mins Tricia Barker explains how while "dead" she was able to see her stepfather eating a candy bar and her young daughter standing on a table. She recounts how she was told to return to her body and become a teacher. As a result, she was able to share knowledge of the afterlife with her many students.

At 18mins.45 Stephanie Arnold shares how she had a strong and detailed premonition that she would have complications in childbirth which would claim her life. She was only saved because one of the many doctors she had warned had taken extra precautions. During a hypnotic regression, Arnold was able to access detailed memories of what had happened during the time she was dead, memories which were verified by the medical staff who were present.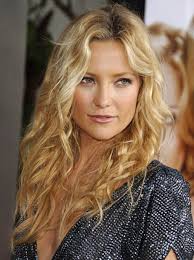 CELEBRITIES WHO HAD A PARANORMAL EXPERIENCE Kate Hudson, daughter of GOLDIE HAWN, claims to have seen ghosts. In the special disc set of her 2005 horror flick, "The Skeleton Key," Hudson recalled a spooky supernatural story about a home in London once rented by her mom, Goldie Hawn. "I believe in ghosts and in the paranormal ... I've seen ghosts plenty of times," Hudson said. "I've seen a ghost of a woman with no face, and that was really creepy."



LONG ISLAND MEDIUM TERESA CAPUTO does readings which validate signs from spirit and emphasise that our loved ones want us to be happy. She promotes her book Good Grief: Heal Your Soul, Honor your Loved Ones and Learn to Live Again.


IS JOHN EDWARD THE REINCARNATION OF KATE FOX? In his book, Return of the

Revolutionaries : the case for reincarnation and soul groups reunited (2003), Walter Semkiw argues that John Edward is the reincarnation of Kate Fox,(1837–1892) the youngest of the Fox sisters, who did so much to prove the existence of spirits in the second half of nineteenth century. He bases his argument on comparison of life goals and facial features and information channeled through medium Kevin Ryerson.




ARIGO: THE AMAZING PSYCHIC SURGEON In May of 1968, a team of American medical doctors arrived in a small plateau village of Brazil with extensive medical equipment to study a peasant named Arigo, whose cures and surgery had been reported to be nothing short of miraculous! What they uncovered was a story that defies belief and yet is a true story. This is the documented account of a man who cured hundreds of thousands of sick and dying and yet was prosecuted by the government under which he lived and ostracized by the church in which he fervently believed. This is the story of Arigo - one of the greatest healers of all time.





DO POLICE OFFICERS USE PSYCHICS?


Forensic psychics can sometimes work with police to provide information that helps police to find missing persons, bodies, murder victims and physical evidence to convict criminals. It involves a high degree of trust on both sides, and almost always the psychics work without payment. However, there are very good reasons why police cannot make public their use of psychics and mediums. Read more...

RETIRED SHERIFF EXPLAINS WHY HE CONSULTED PSYCHIC ANNETTE MARTIN Captain Keith Wolverton, a retired Sheriff, claims that he worked with many psychics over 20 years. So, when he encountered a cold case that had not been solved for more than 50 years he asked psychic Annette Martin to help. She says she held the coat of the murdered girl and was able to use psychometry to see what happened through the eyes of the victim.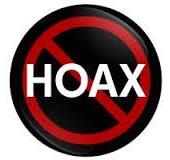 SKEPTIC'S $1m CHALLENGE: THE GREATEST HOAX IN PARANORMAL HISTORY Do you ever hear uninformed people say "If the afterlife was real, why hasn't anyone won the skeptics' million dollar offer to prove it?" The answer is that the challenge (which by the way has now been withdrawn) was always a HOAX. Read more...




HIGHLY RECOMMENDED ANIMAL COMMUNICATOR DEBBIE JOHNSTONE Jackie Lora Jones interviews Professional Animal Communicator Debbie Johnstone about all the amazing messages our pets are sending and how we can learn to hear them. Check out her website. In the near future Gretchen Bickert will be hosting a Zoom online group for AREI on animals and the afterlife.





THE BEGINNING OF THE FOREVER FAMILY FOUNDATION The story and purpose of the Forever Family Foundation, as told through the words of co-founders Bob & Phran Ginsberg and participating psychic mediums and those who have benefited from the spiritual healing.





A BEAUTIFUL NEW YEAR GIFT


FREE from Susanne Wilson. The gift of inner peace! Now until January 2nd, you are invited to download free her guided meditation "The Daily Peace." This 5-minute meditation is being used by thousands (including Victor and Wendy) to begin each day. No strings, and absolutely no information will be requested from you. Just a simple gift from the heart! FREE MP3 LINK




THE AUSTRALIAN AND NEW ZEALAND BRANCH OF HELPING PARENTS HEAL IS UP AND RUNNING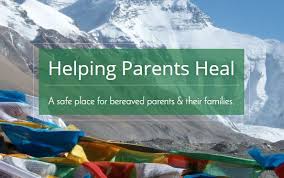 Helping Parents Heal is a non-profit, organisation for anyone touched by the death of a child. It encourages the open discussion of spiritual experiences and evidence for the afterlife, in a non-dogmatic way.
Join the Facebook group of the AUSTRALIAN AND NEW ZEALAND BRANCH
The next live meeting will be held online on Zoom on January 2nd.
4.30 pm Perth
6.00 pm Darwin
6.30 pm Brisbane
7.00 pm Adelaide
7.30 pm Hobart
7.30 pm Melbourne
7.30 pm Sydney
9.30 pm Christchurch
9.30 pm Wellington
For details contact Karyn Jarvie email karynjarvie[at]ozemail.com.au or through the Facebook messge system.

See Victor on Video
* Subscribe to Victor's Youtube Channel:
* What Happens When you Die
* Afterlife and Science
* Near Death Experiences- Evidence of the Afterlife?
* What You Must Know Before You Die
* David Thompson's Materialization
* Million Dollar Challenge
* The Afterlife on Trial
* A Lawyer on the Afterlife
* Suicide is not the answer
* Religion and the Afterlife
* Ghosts- Randi and closed minded skeptics when they die
* Zwinge Randi's Challenge Exposed ... Lawyer Explains
* Why Professor Richard Dawkins is Wrong
* God--the Evidence (Without Religion)
* Afterlife Without Religion
* Skeptics Demolished
* Afterlife Objections Demolished
* Ghosts- Randi and closed minded skeptics when they die
* Victor Zammit speaking at Speakers Corner
* Materialized Houdini speaks to Victor

FEEDBACK: Another HUGE THANK YOU to all our many subscribers for sending Christmas wishes to us! It was so uplifting to receive your cards, emails, facebook and SMS messages - we virtually could not count them all. It was especially gratifying to hear how learning about the afterlife during challenging times made a difference in your lives and that the Friday Afterlife Report is eagerly awaited in so many homes throughout the world.

THANK YOU AGAIN and let's all together continue to work together to spread the light globally.



A SPECIAL NEW YEAR MESSAGE IN THIS HIGHLY INSPIRED MUSIC: The beautiful "My Love" by Julio Iglesias sung as a duet with Stevie Wonder.





Lyrics
My love is warmer than a smile
My love gives to every needing child
If anyone should ask you who's my true love
Tell them my love true is ever letting all their love come through
My love sees love with not a face
And lives to love through time and space
If all of everything about my love fits to the tune of you
Then you can say that you are my love too
Let my love shine throughout the world
To every mountaintop and steeple
Let it be felt by every soul
'Til love's all over
Let it reach out to every heart
To every disenfranchised people
'Til it is present and no more is pain all over
Our love sees love's the key to peace
We'll pray 'til all world wars have ceased
Should you or anyone you know enough to say they feel as we
Then let our universal song be free
Let our love shine throughout the world
To every mountaintop and steeple
Let it be felt by every soul
'Til love's all over
Let it reach out to every heart
To every disenfranchised people
'Til it is present and no more is pain all over
Say words of love to all we see
To rich or poor for love is equal
Let us lift up humanity
Spread love all over
Let all its forces join as one
So to rebuke all signs of evil
Through every valley, land and sea
Our love's all people

Whilst we encourage and we publish many papers and reports by afterlife researchers, we are not in a position to guarantee the accuracy of all claims. We accept the imputed claim that the afterlife and paranormal research done by the researchers is done in good faith. ALL WORK IS COPYRIGHT BY THE CONDITIONS SET AT THE GENEVA CONFERENCE ON COPYRIGHT.