Last week's report and all previous reports
SPECIAL CHRISTMAS ISSUE



December 22nd 2017



COMMENTARY:
MERRY CHRISTMAS TO ALL Christmas time is a time for renewing our friendships and relationships, a time for more understanding, a time for remembering those who have looked after us and helped us; a time for appreciating whatever we have; a time for patience, tolerance and understanding. As well, it is a most precious time for sharing that little extra amount of love.



It is a time for giving and receiving; a time to work on our unpleasant human traits - to refine and to continue to make progress. It is a time to evolve and forget the provocations from those less aware; a time to rise above and transcend anger, aggression and hostilities.

If you are reasonable, decent, and honest, reach into yourself to find peace, light and love. Moreover, if you want to make a contribution, join the Forces of the Light to disseminate the precious

light of knowledge of the afterlife to remove the darkness, the despair, the discontent of ignorance and make this world a better place! May you all have a happy, wonderful, safe and a loving Christmas!


PROOF OF AN AFTERLIFE: A FOREVER FAMILY FOUNDATION PRESENTATION A wonderful presentation of some of the modern lines of evidence for the afterlife by Bob Ginsberg, co-founder of the highly recommended Forever Family Foundation. "When someone dies the relationship does not end; it continues, but in a different way." Read more about the upcoming Forever Family Foundation Winter Grief Transformation Retreat.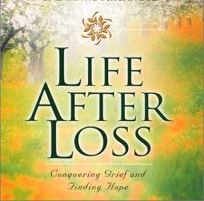 THE HOLIDAYS MAY BE DIFFERENT AFTER A LOSS Many of us may find that holidays seem different after the changes that life throws at us: changes in economic circumstances, health, estrangement, divorce and family members having moved away or transitioned. Here's a list of 64 ways for those facing sadness to be gentle with themselves at Christmas. Read more...





JON BEECHER, OF WHITE CROW BOOKS, TALKS ABOUT A DOG'S VIEW OF LOVE,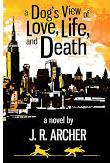 LIFE AND DEATH Jon Beecher is the founder of White Crow Books, a British company that publishes the best books in the afterlife field (including ours). Roberta Grimes had been trying to get Jon as a guest for more than a year when he contacted her and suggested that they talk about a quirky and wonderful novel of his own that he had just written and published. Jon explains his transition from being a happy-go-lucky atheist in the music business to a person with a passion for all things afterlife. Listen.




GOD AND THE AFTERLIFE: SCIENCE AND SPIRITUALITY COLLIDE Dr. Jeffrey Long tells Alex Tsakiris what his research has shown him about God.






JOIN US ON ZOOM ON CHRISTMAS DAY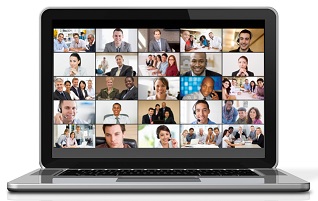 If you would enjoy chatting with some like-minded friends, the AREI will be hosting an informal gathering of online friends on Christmas Day. Join us to share a cup of tea, a glass of wine, a piece of Xmas cake and, most importantly, afterlife-related conversation. You can pop in whenever you like and say hello, meet new friends, both human and animal (pets are welcome). To join click this link.

There will be one gathering at 10 am London time on Christmas day (that's 9 pm Sydney time). More times.

And for Our Friends in USA time zones, it will be at 5 pm Phoenix, 7 pm New York, 11am the next day (Boxing Day!) in Sydney ... Check your time zone!
Our full zoom program will resume on Sunday 7th January 2019.




YOUR LOVED ONES DO RECEIVE YOUR MESSAGES Brilliant evidential medium, Susanne Wilson, explains that our loved ones in Spirit receive a replica of the cards we write to them.







CHRISTMAS IN AUSTRALIA is celebrated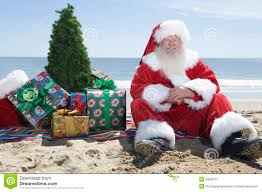 during our Summer months (December to February). No snow and log fires for us, though our Christmas cards and traditions are usually based on those of colder climates. Christmas lunch may well be a barbeque in the backyard or a picnic on a beach. For us it is summer holidays; schools and colleges close down for at least 6 weeks; most people take their annual holidays and business virtually comes to a halt between Christmas and the second week of January. However the Friday Afterlife Report will continue to be published each and every Friday, without fail, as it has been for the last 18 years. Happy holidays!



GEORGE ANDERSON EVIDENTIAL MEDIUM Since the age of six, after suffering a near-fatal illness, gifted mental medium George Anderson has brought comfort and hope to many whose loved ones have crossed over. He will be a special guest at the first Helping Parents Heal conference in Arizona in April.







SOME OF THE GREATEST INVESTIGATORS OF THE PAST TALK ABOUT THE AFTERLIFE:
SIR WILLIAM BARRETT F.R.S. "I am

absolutely convinced of the fact that those who once lived on earth, can and do communicate with us. It is hardly possible to convey to the inexperienced an adequate idea of the strength and cumulative force of evidence."




SIR WILLIAM CROOKES F.R.S., "I didn't say it (communicating with afterlife residents) was possible, I just said that it happened."

PROFESSOR C G JUNG, world famous psychiatrist: "I shall not commit the fashionable stupidity of regarding everything I cannot explain as fraud."

PROFESSOR WILLIAM JAMES, famous American psychologist:"A new idea is first condemned as ridiculous and then dismissed as trivial, until finally, it becomes what everybody knows."




SOUL PROOF DOCUMENTARY
If you knew that you were an indestructible part of divine energy, how would you choose to live? Read more about the Soul Proof documentary..





ARE THERE OPPORTUNITIES FOR SERVICE IN THE SPIRIT WORLD? "Far more than you face on earth. We have
problems such as you cannot possibly realise. We have to deal with millions of souls in many parts of the spiritual universe - sick souls, young souls, forgotten souls, lonely souls, malformed souls, ignorant souls. Have we got problems? We have them because you send them to our world." More Philosophy of Silver Birch p. 76.
ELIZABETH TAYLOR'S NEAR-DEATH EXPERIENCE Undoubtedly, Elizabeth Taylor (February 27, 1932 – March 23, 2011) was a unique celebrity - one of the most beautiful, most gifted, most popular actors in Hollywood. She talks with Oprah about the Near-Death Experience she had and her reunion with Mike Todd.







LOVE AFTER LIFE Kindle Edition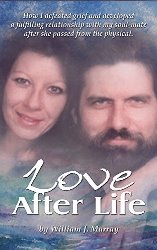 Love After Life begins by describing the special relationship William Murray had with his wife, Irene, and the situation William found himself in after Irene passed away. Then he goes directly into what he calls "the process," a short list of easy affirmation-style techniques. He credits this process - along with Irene's help from the other side and a few supportive books on the afterlife - with moving him through a rather dramatic transformation from broken and despairing to a having that real sense, once again, of being whole and fulfilled with his soul-mate. Read more..




VERY IMPORTANT - BEING SPIRITUAL

Being spiritual means helping those who really need help. All great teachers have taught that love, unselfishly helping others, is the way to live in this world. When you help others you are raising the vibrations of your own spirit - as well as making the world a better place! On crossing over - having high vibrations - you will be overwhelmed with so much love!



LOVE IN ACTION: THE EXODUS FOUNDATION SYDNEY "Working with the poor and disabled and most needy is not easy, it's hard and it's lonely and its messy." Read more...






AUSTRALIAN FANS OF ROBERT SCHWARTZ Robert Schwartz, author of Your Soul's Plan and Your Soul's Gift, will be presenting at the Close Encounters Conference at Coffs Harbour, on 18th January 2018, as well as doing a group Between Lives Soul Regression session on 21st January.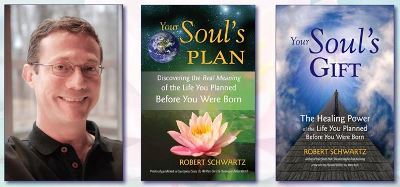 He is also available for private sessions in Sydney between 10th and 16th January and has one available private session free in Coffs Harbour on 20th January. To register an interest for a private session with Robert, please email Afterlife Explorers Organisers, Mick and Kathryn, at info@afterlifeexplorers.com.au.
See Victor on Video
* Subscribe to Victor's Youtube Channel:
* What Happens When you Die
* Afterlife and Science
* Near Death Experiences- Evidence of the Afterlife?
* What You Must Know Before You Die
* David Thompson's Materialization
* Million Dollar Challenge
* The Afterlife on Trial
* A Lawyer on the Afterlife
* Suicide is not the answer
* Religion and the Afterlife
* Ghosts- Randi and closed minded skeptics when they die
* Zwinge Randi's Challenge Exposed ... Lawyer Explains
* Why Professor Richard Dawkins is Wrong
* God--the Evidence (Without Religion)
* Afterlife Without Religion
* Skeptics Demolished
* Afterlife Objections Demolished
* Ghosts- Randi and closed minded skeptics when they die
* Victor Zammit speaking at Speakers Corner
* Materialized Houdini speaks to Victor

FEEDBACK: (Two only)


1) Thanks for sharing the story of Australian Professor Tony Attwood. As you say he seems an incredibly compassionate person and the work he is doing to help people with Asbergers Syndrome to understand others is beautiful to see. We have two children on the autism spectrum and more work in this area is so needed. Chris.
2) Brilliant as always! thank you again Victor & Wendy for all your hard work, sending the love xxx
Alison.
3) Victor, many thanks for sending my USA Rense radio broadcast with Professor Wadhams and Pearson across the world. This is thanks to the efforts of Mark Thompson. Mark is also the man responsible for posting on the Internet the brilliant Kenneth Griffith TV documentary about Thomas Paine that somehow crept past the BBC thought police in 1982.
Michael Roll.


HIGHLY INSPIRED MUSIC - IF ANGELS EXIST, THIS IS HOW THEY SOUND
One of the greatest Christmas Carols ever written, "O Holy Night", presenting the angelic voices of the ladies from CELTIC WOMAN. The vocalization, the melody, the inspirational harmony, the rhythm, the stunning visual effect - all absolutely magnificent. Enjoy this one for Christmas.


Whilst we encourage and we publish many papers and reports by afterlife researchers, we are not in a position to guarantee the accuracy of all claims. We accept the imputed claim that the afterlife and paranormal research done by the researchers is done in good faith. ALL WORK IS COPYRIGHT BY THE CONDITIONS SET AT THE GENEVA CONFERENCE ON COPYRIGHT.