January 19th 2018


Last week's report and all previous reports

COMMENTARY: THE MIND IS NOT THE BRAIN Materialists claim that once the brain ceases to function, we cease to exist. In their view, our consciousness, our sense of ourselves, is an illusion created by the physical brain and therefore life after death cannot exist.


Dr. Craig Hogan Ph.D., President of AREI, has put together three videos which assemble the evidence that "The mind is not created by the brain, is not housed in the brain and does not use the brain to function in the material realm.' He explains that understanding this is fundamental to understanding the nature of the greater reality.

In the first video, (below) he looks at the evidence that:
1) the brain does not have the capacity to hold a life's memories
2) remote viewers can see without eyes or brain
3) near-death experiencers, including people blind from birth, see and hear things without eyes or brain involved.

In the second video, he shows that:
4) some people function perfectly well without a brain
5) some people with deteriorated brains recover before passing
6) bodies react to images before the brain processes them
7) savants display motor skills their brain cannot provide
8) people function normally after leaving the body
9) people can have sudden changes in their whole personality with a different language and knowledge
10) no electricity or other physical means of transmission travels over sensory nerves during thinking or sensory awareness.

In the third video, Craig concludes that there is only the mind.






DR. PIM VAN LOMMEL TALKS ABOUT THE FALSE ASSUMPTION THAT CONSCIOUSNESS IS A PRODUCT OF THE BRAIN Mel Van Dusen interviews renowned cardiologist Pim van Lommel about his research into the near-death experience and its implications for a radically new paradigm for living in the 21st century.






NIKOLA TESLA a very important scientist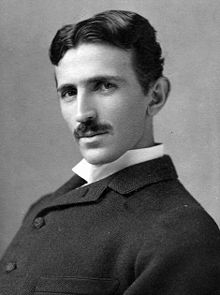 and inventor who is collaborating with ITC researchers from the afterlife realm said it best:
"The day science begins to study non-physical phenomena, it will make more progress in one decade than in all the previous centuries of its existence. To understand the true nature of the universe, one must think in terms of energy, frequency, and vibration."




SARAH AND BRENT HINZE: VISIONS OF FUTURE CHILDREN IN NEAR-DEATH EXPERIENCES For over 20 years the authors have pioneered a groundbreaking new area of research: the Pre-birth Experience (PBE). A PBE is a spiritual experience or vision that involves contact with one or more unborn souls. A PBE can occur during an NDE or in other ways. The authors have collected hundreds of these accounts.
Read more about Pre-birth experiences.





TEMPESTINA TEAPOT BOOKS IS NOW ONLINE

Many of you who know and love August Goforth's The Risen books will be pleased to learn that he has created a small press and is now publishing his own books as well as N. Riley Heagerty's two new books: The Direct Voice and Spectral Evidence Volume 1.(see next item). Read more...



"SPECTRAL EVIDENCE VOLUME 1" We have often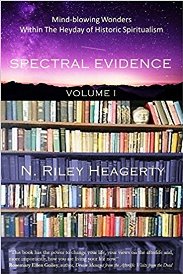 talked about the importance of preserving the knowledge of the great mediums of the past and are seriously indebted to historian N. Riley Heagerty for his books on Emily French and The Bangs Sisters. Now he has published a wonderful new book, Spectral Evidence: Volume 1. It is the first in a series, about well-documented evidence of some of the greatest mediums from the astounding records of Historic Spiritualism. From famous lawyers, doctors and every walk of life and intellect, these are the eye-witness documents that for the most part have been swept under the carpet of prejudice and denial. Read more...



SANDRA CHAMPLAIN INTERVIEWS TRACY SOUSSI Helping Parents Heal is near and dear to Tracy Soussi, an amazing woman who is an affiliate leader in Helping Parents Heal Online Group. She's also a Board Member for The SoulPhone Foundation. On this episode, we hear about her journey from devastating grief to learning that the afterlife exists and to sharing and making a profound difference in many lives.





INSTRUMENTAL TRANS-COMMUNICATION (ITC) WILL REVOLUTIONIZE KNOWLEDGE OF THE AFTERLIFE


We are informed that the afterlife scientists are working very hard to perfect ITC - and when that happens, an afterlife revolution will take place because we would actually watch and hear people - including VIP's - as they were on earth and with the voices they had on earth. This, in fact, is going on to-day but those involved are keeping quiet about it. More about this magnificent phenomenon later on. See Dr. Senkowski's magnificent book on ITC

BRILLIANT ITC AND EVP VIDEO We can't start the year without looking once again at Dan Drasin's wonderful video
about EVP and ITC Calling Earth first came out in 2014 but he has added sections to it twice. You can see it on Vimeo at https://vimeo.com/101171248. Lovely to see German physicist and ITC pioneer, Dr. Ernst Senkowski, Tom and Lisa Butler and Alexander MacRae. And don't miss the most impressive stunning 5-minute conclusion "What Does it all Mean?" at 1 hour and 30 minutes.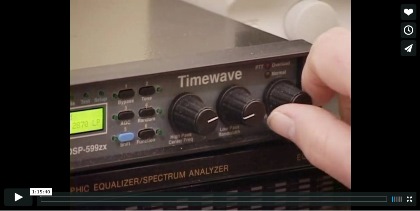 AREI ZOOM GROUPS WEEK STARTING 21st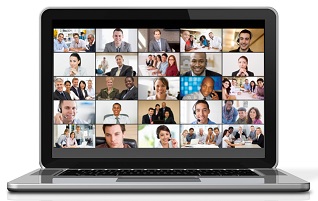 January Like-minded people will be gathering together all over the world this week to share afterlife experiences, learn skills and make new friends (See a short video of a recent discussion below). Wendy and Karyn will be hosting a group for people in Australia, UK, and Europe; Susan Barnes and Norma Turner will be starting mediumship development groups; Sheila Lowe will be inviting you to explore automatic writing; William Murray will be exploring ways to have closer connections with departed soul mates and Joy Collins will be hosting a group on facebook for people who are relatively new to afterlife communication. To learn more, contact the group leaders and read the full program go to victorzammit.com/zoom/





THE AREI GLOBAL GATHERING ON ZOOM ON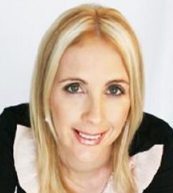 SUNDAY is designed to be a time for AREI special interest groups to come together to network and talk with experts in their fields. Next Sunday 21st January 2018 the very popular Australian medium Louise Hermann will lead a discussion about developing different kinds of mediumship (mental/ trance/ physical and healing). To participate click the link: https://zoom.us/j/7595332928 12 noon Pacific time 1 p.m. Arizona time 2 p.m. Central time 3 p.m. New York time, 8 p.m. London time, and 7 a.m. Monday Sydney time -- see time in other cities

To get some background on Louise's work, listen to her interview with Roberta Grimes on Seek Reality.




FORGIVENESS DAY I suggest that we should have one day a year where we make an effort to forgive all those who in some way have hurt us.

Forgiveness is a sure way of gaining spiritual refinement. On many occasions, I have heard mediums say that, once people cross over, their perspectives change. Often people who were separated by small grudges while alive seem to be reconciled. The more advanced spirits ask their relatives to forgive the person who was responsible for their death and not to seek revenge. Forgiveness seems to be an important lesson for us to learn both here and when we cross over. So let us pick a day of the year - and call it FORGIVENESS DAY!

QUESTION: Are mediums reading the minds of the sitters?
Victor: 'Proxy sitting' refers to a situation where a person attends a mental mediumship session on behalf of

somebody else. The medium would be giving messages for an unknown person who not present. Even the sitter may not know the person they the proxy for. How can that be mind reading? One afterlife investigator, the Rev. Charles Drayton Thomas, was involved in many proxy sittings. Professor Emily Williams Kelly in her paper Directions for Mediumship Research reviews the past work on proxy sittings and argues that there is an urgent need to conduct more modern studies using this method (p.256 - 279). Raising funds to support this kind of research is one of the goals of the Afterlife Research and Education Institute.

QUESTION: Will a family on earth continue to survive in the afterlife as the same family?

Victor: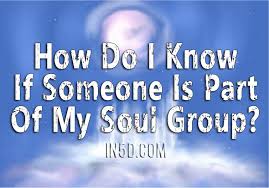 There are what one could call 'Family Soul Groups' - but these groups are not based on 'blood' relationship at all. They are based on a 'spiritual' relationship. It is possible, even likely, that a member of your physical family on earth is from your Soul Group. Those who study reincarnation claim that we reincarnate with members of our soul group in different relationships: fathers become sons, wives become brothers.
But there are some families where the children do not have a close spiritual relationship with their parents or siblings and on crossing over they would be just like other spirits with no special connection to you. Read more...



LESSONS FROM THE DYING By having an opportunity to work closely with the dying, Marie-Jo Cleghorn learned three lessons that have given her a unique perspective on why your words matter and how to make our time count.






TRUE WEALTH AND TRUE NOBILITY

"Rank, title, profession or calling, the colour of skin - what are these in the sight of the Great Spirit? True wealth and true nobility are of the soul, the spirit, the mind; for these are the eternal realities...I know it is hard for you who are encased in matter to think in terms of spiritual reality, but that is the purpose of my return, to try and help you adjust yourselves to get the true perspective of life." (Ortzen (ed) A Voice in the Wilderness p. 48)



TOUCHING HEAVEN: MEDIUMSHIP DEMONSTRATION WITH SUSANNE WILSON

This is a rare opportunity to see this wonderful medium live. Susanne's events are very popular and sell out fast. Susanne will explain signs from spirit loved ones & ways to make your own spirit connection. The majority of time will be spent giving messages from people & pets in spirit.
Where: Doubletree Paradise Valley/Scottsdale ARIZONA USA [a chance to check out the venue for the 2018 AREI Symposium].
WHEN: Wednesday, January 31st 7 p.m. - 9 p.m.
More details and bookings


See Victor on Video
* Subscribe to Victor's Youtube Channel:
* What Happens When you Die
* Afterlife and Science
* Near Death Experiences- Evidence of the Afterlife?
* What You Must Know Before You Die
* David Thompson's Materialization
* Million Dollar Challenge
* The Afterlife on Trial
* A Lawyer on the Afterlife
* Suicide is not the answer
* Religion and the Afterlife
* Ghosts- Randi and closed minded skeptics when they die
* Zwinge Randi's Challenge Exposed ... Lawyer Explains
* Why Professor Richard Dawkins is Wrong
* God--the Evidence (Without Religion)
* Afterlife Without Religion
* Skeptics Demolished
* Afterlife Objections Demolished
* Ghosts- Randi and closed minded skeptics when they die
* Victor Zammit speaking at Speakers Corner
* Materialized Houdini speaks to Victor





FEEDBACK: (Three only).

1) "Thank you so much Victor & Wendy. You guys are the best for informing us with vital information concerning the afterlife evidence, you have helped me so much with the questions I have sent to you. Last night in my dream I saw my dad, in a different appearance, much younger & so happy, I've never seen him like that, so chilled & happy! He asked me for a cuddle, something he never did when he was alive, it was lovely & so lovely to see him unconditionally happy." Rose xxx

2) "Another Friday already? Thank you Victor and Wendy!"
Lorrie

3) "I wanted you to know that I will include a chapter on Rev. James Dickson in my Spectral Evidence II. Looking forward to Scottsdale. Namaste' & Blessings."
Riley Heagerty
INSPIRATIONAL MUSIC: ONE OF THE MOST BEAUTIFUL PRAYERS OF ALL
"Make me a Channel of Your Peace"
,
sung by the student choir of Dragon School Oxford, is attributed to the 13th-century saint, Francis of Assisi. However, the prayer in its present form cannot be traced back further than 1912 when it was printed in France in French, in a small spiritual magazine called La Clochette (The Little Bell) as an anonymous prayer.
Read more about the "Prayer of St Francis".

Whilst we encourage and we publish many papers and reports by afterlife researchers, we are not in a position to guarantee the accuracy of all claims. We accept the imputed claim that the afterlife and paranormal research done by the researchers is done in good faith. ALL WORK IS COPYRIGHT BY THE CONDITIONS SET AT THE GENEVA CONFERENCE ON COPYRIGHT.