January 12th 2018


Last week's report and all previous reports

COMMENTARY: DO CELEBRITIES RETAIN THEIR STATUS IN THE AFTERLIFE?
We are repeatedly informed by highly credible afterlife sources, like Mons Hugh Benson, Silver Birch and others like them, that what really counts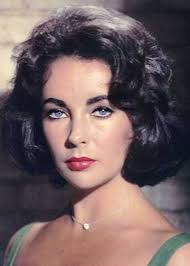 in the afterlife is how spiritually advanced a person is. Many who live humbly, while alive, will be "stars" in the afterlife because of their spiritual progress. At the same time, many whose faces once graced global magazines may choose to live in obscurity.
The same rule applies to movie stars,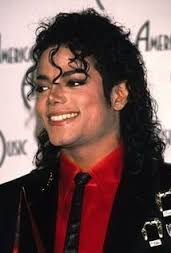 presidents, and famous entertainers. One could be a king or queen or a dictator or a religious leader; the critical thing that determines

their condition in the spirit world is their level of consciousness - the vibrations of their spirit body which are reflected in the brightness of their aura. What matters is not how much money or power or influence you had while alive, not your good taste or how well you dressed, but how much love and kindness you showed.

In the afterlife those who have the higher vibrations, the brighter auras, the advanced spirituality - these are the celebrities and VIPs. Earthly celebrities who cross over, such as Elvis Presley, Michael Jackson, Frank Sinatra, Elizabeth Taylor, Pavarotti and others, will, like all of us, see their lives from a spiritual perspective. Any position which they have would be because of their advanced spirituality, not because of what they were in one brief lifetime.




NEAR- DEATH EXPERIENCES ACROSS CULTURES Religious scholar, Dr. Gregory Shushan, talks about the parallels between near-death experience accounts across cultures. (See also his interview with Alex Tsakiris on Skeptico).


SIR FRANCIS BACON'S ADVICE TO THE MATERIALISTS Skeptics, materialists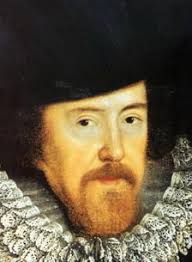 and other non-believers should heed the statement by Sir Francis Bacon, one of the world's leading empiricists of his time: "Facts often appear incredible only because we are ill-informed and cease to appear marvelous when our knowledge is extended."

PROFESSOR ALBERT EINSTEIN'S OPINION ABOUT SKEPTICAL OPPOSITION "Great spirits have always encountered violent opposition from mediocre minds."


LUIGI ALOISIO GALVANI was an Italian physician, physicist, biologist and philosopher, who discovered electricity.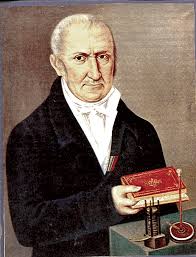 "I am attacked by two very opposite sects — the scientists and the know-nothings. Both laugh at me, calling me 'the frogs' dancing master'. Yet I know I have discovered one of the greatest forces in nature."



"SHINING LIGHT PARENTS" INTERVIEWED ON OPEN TO HOPE Dr. Gloria & Dr. Heidi Horsley interview Elizabeth Boisson, Irene Vouvalides and Ernie Jackson from Helping Parents Heal regarding their views on the afterlife and how their experiences have helped them to cope with their losses. A video clip of Suzanne Giesemann, evidential medium and author is shown.



The Australian and New Zealand branch of Helping Parents Heal now has more than 20 members and is meeting fortnightly on zoom. For more information email books@victorzammit.com.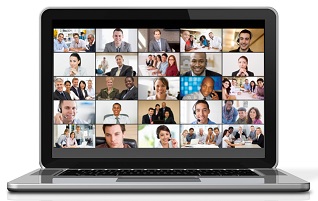 MORE AREI ZOOM GROUPS ARE BEING SET UP If you would like to be part of AREI online zoom groups this year, join us in our Zoom room this coming Sunday 14th January.

To join a meeting just click the link https://zoom.us/j/7595332928 ideally 15 minutes before the starting time.

The UK and Europe Group is at 10 am London time (9 pm Sydney time) or see time in other cites;
The Global Gathering will be back at the time we had last year: at 3 pm New York time, 8 pm London time, and 7 am Monday Sydney time (see time in other cities). Some meetings will feature a guest speaker for a special interest group and others will be sharing and networking.

We will have a number of other groups starting in the near future. If you would like to start a group on any aspect of afterlife studies we would like to hear from you. Email books@victorzammit.com.



EASY INTUITION TIP WITH SUSANNE WILSON Susanne Wilson, the Carefree Medium, offers a quick tip to help you sense "yes" or "no" when you are trying to make a decision. Susanne is a medium, intuition expert, author, and spiritual teacher.





JESUS NEVER SAID THE WORDS "Depart from me, ye cursed, unto everlasting fire, which was prepared for the devil and his angels."
A highly credible, former Catholic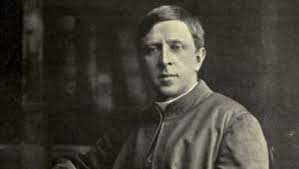 Monsignor, Hugh Benson, tells us, directly from the afterlife: "Here in the gospel, we are supposed to have the very words with which God will condemn the transgressor. In the spirit world, it fills us with unspeakable horror to contemplate upon the enormity of any person authoritatively teaching others that the Father of us all could utter words of such fearful condemnation." (Mons.Hugh Benson, FACTS, p. 42, '95.ed.).



"THE HEALER" CHARLIE GOLDSMITH Australian energy healer, Charlie Goldsmith, has been given a prime-time slot on American TV. The Healer has been broadcast into millions of homes on America's TLC channel. Charlie does not charge for his work and is keen to work with scientists to help them understand his abilities. The first two studies Charlie completed were designed to build a case for a double-blind controlled study which is now set to commence in New York 2018. Episodes are available on Amazon.


MATERIALISATION IN DAYLIGHT AND IN SUNLIGHT IN THE 1950s IN SAN FRANCISCO The book The Technique of Daylight Materialization contains stunning eye-witness accounts and reports by credible witnesses of materialisations of loved ones (and animals) that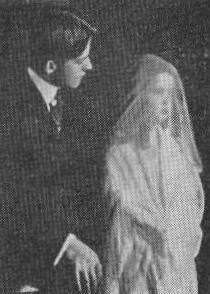 occurred around Rev. James Jacob Dickson. They occurred in seances and spontaneously (on one occasion even at the beach) during the period 1899 to 1954. He claims that he was born with this very rare ability and his parents talked to materialised spirits around his cradle (physical medium Marion Dampier-Jeans reports something similar). The picture above left is of the medium James Dickson, then aged 19, with his materialised spirit friend, Minnie Brown. Download the full book. [Thanks to Su Filer and Analise Cross for reminding us about this wonderful book]



CLOSED MINDED SKEPTICS REFUSED TO LOOK AT THE AFTERLIFE EVIDENCE
One of the most popular authors of all time, Sir Arthur Conan

Doyle, in his book The History of Spiritualism - Vol. 1 tells how brilliant scientist and afterlife investigator Sir William Crookes repeatedly asked his fellow scientists to come and witness the materialisations and experimental evidence he had experienced through physical mediums.
"In his published accounts, Sir William Crookes gave the letters in which he asked Stokes, the secretary of the Royal Society, to come down and see these things with his own eyes. By his refusal to do so, Stokes placed himself in exactly the same position as those Vatican Cardinals who would not look at the moons of Jupiter through Galileo's telescope. Material (reductionist) science, when faced with a new problem, showed itself to be just as bigoted, just as stupid - as medieval theology." (p.249 - read book online free).



ALWAYS POPULAR QUESTION: WHAT HAPPENS WHEN YOU DIE? "Everyone will live after what you call death, not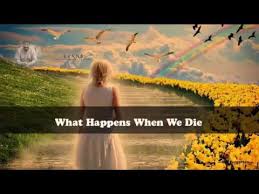 because of believing in a creed, a doctrine or dogma, but because it is an unalterable natural law. It has nothing to do with religion. It is a law as equal to the law of cause and effect. The evidence that is available to you will, if you are reasonable, convince you that life, because it is spiritual in essence, cannot end when death comes to the physical body.... You will all live after you have 'died,' and you will not realize until then what it is to live or to feel the real glory of life untrammeled, free to rejoice in liberty of spirit which your imprisoned souls cannot understand today." (Light from Silver Birch, 69.)



AN OPEN-MINDED SCEPTIC REACTS TO AN EVIDENTIAL MEDIUM'S READING Marcus Day is a young English medium who is currently recording the second series of a television show called The Medium Wave at Epic Studios in Norwich, 11 am - 6 pm tickets £20 - early discount £15 for first 50 tickets. The producers behind the show also produced The 6ixth Sense with Colin Fry, Street Psychic with Tony Stockwell, The Three Mediums, Psychic School, and Antiques Ghost Show amongst many others. See more film clips.






WARNING: THERE ARE ALSO PSYCHIC FRAUDS It is important to use discernment when having a reading with a psychic (who tells your future) or a medium (who connects with spirit). A "Psychic"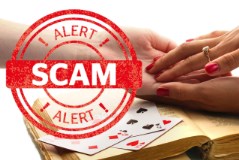 who tries to use fear, intimidation or any other similar tactic is a fraud and should be avoided at all costs. Common scams include telling you that you are under a curse of some sort, or that you need to "cleanse" your money or that you need readings on a regular basis in order to achieve your goals. Putting spells on others, either in revenge or to force them to love you, is against the fundamental spiritual law of free will and is highly karmic.

There are many wonderful, ethical, fair and honest psychics, and the use of their psychic powers that they provide is indeed truly priceless. But you should educate yourself on what to look out for. Ethical mediums should never deliver bad news and should never tell you that someone is going to die. Read more...



A GRATEFUL DAY WITH BROTHER DAVID STEINDL-RAST Ten years ago, Br. David recorded "A Good Day", which has been watched well over one million times. His timeless message has now been updated with beautiful, high-resolution video footage, making it suitable for sharing on large and small screens alike.


THE AFTERLIFE EXPLORERS CONFERENCE: COFFS HARBOUR AUSTRALIA 18th JANUARY 2018


Join Robert Schwartz, Graham Nicholls, Robyn Collins, Toni Reilly, Darren Maxwell, Merlina Marcan and Kathryn Hand in an amazing exploration into the wonders of consciousness and our soul's journey.
For further information
:
To see the speaker lineup
:
To see the full program
THE INFLUENCER'S MASTERCLASS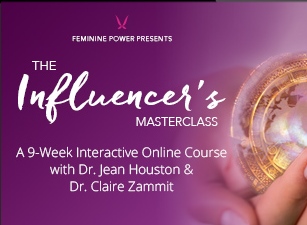 Calling all coaches, healers, workshop facilitators, creatives, change-makers, entrepreneurs, trainers, speakers, teachers, therapists, artists, healers, leaders & visionaries (or if you sense a calling to be one!) Amplify Your Impact in 2018. Gain the power to amplify your impact and become a founding member of the "Influencer's Incubator & Network."
Read more...

See Victor on Video
* Subscribe to Victor's Youtube Channel:
* What Happens When you Die
* Afterlife and Science
* Near Death Experiences- Evidence of the Afterlife?
* What You Must Know Before You Die
* David Thompson's Materialization
* Million Dollar Challenge
* The Afterlife on Trial
* A Lawyer on the Afterlife
* Suicide is not the answer
* Religion and the Afterlife
* Ghosts- Randi and closed minded skeptics when they die
* Zwinge Randi's Challenge Exposed ... Lawyer Explains
* Why Professor Richard Dawkins is Wrong
* God--the Evidence (Without Religion)
* Afterlife Without Religion
* Skeptics Demolished
* Afterlife Objections Demolished
* Ghosts- Randi and closed minded skeptics when they die
* Victor Zammit speaking at Speakers Corner
* Materialized Houdini speaks to Victor





FEEDBACK: (Three only)

1) Happy new year Victor & Wendy, thank you again for another superb report, much love, Alison

2) Thank you for the amazing report. Like the others I am so grateful. Thank you. Anastasia.

3) God I love these :) My wee Friday oasis.
Louise


HIGHLY INSPIRATIONAL MUSIC PURE MAGIC!! A VERY SPECIAL PRESENTATION BY TWO OF THE BIGGEST NAMES IN SHOW BUSINESS The legendary ELVIS PRESLEY and the great CELINE DION join together in "If I can Dream" Celine Dione was born in 1968. Elvis sang that very same song in the same venue in 1968 to a huge crowd. Camera clever editing shows Celine next to Elvis (who died in 1977) in the same 1968 performance. Very clever, very interesting, very emotionally moving. This brilliant song has deep meaning, as relevant for today as it was back then.
Elvis Presley& Céline Dion If I Can Dream

"If I Can Dream"

There must be lights burning brighter somewhere
Got to be birds flying higher in a sky more blue
If I can dream of a better land
Where all my brothers walk hand in hand
Tell me why, oh why, oh why can't my dream come true
oh why
There must be peace and understanding sometime
Strong winds of promise that will blow away the doubt and fear
If I can dream of a warmer sun
Where hope keeps shining on everyone
Tell me why, oh why, oh why won't that sun appear
We're lost in a cloud
With too much rain
We're trapped in a world
That's troubled with pain
But as long as a man
Has the strength to dream
He can redeem his soul and fly
Deep in my heart there's a trembling question
Still I am sure that the answer gonna come somehow
Out there in the dark, there's a beckoning candle
And while I can think, while I can talk
While I can stand, while I can walk
While I can dream, please let my dream
Come true, right now
Let it come true right now.


Whilst we encourage and we publish many papers and reports by afterlife researchers, we are not in a position to guarantee the accuracy of all claims. We accept the imputed claim that the afterlife and paranormal research done by the researchers is done in good faith. ALL WORK IS COPYRIGHT BY THE CONDITIONS SET AT THE GENEVA CONFERENCE ON COPYRIGHT.