December 14th, 2018


Last week's report and all previous reports
COMMENTARY: SUGGESTIONS FOR NEWCOMERS TO AFTERLIFE RESEARCH


1. As well as the evidence for the afterlife, read material which helps you to understand the big picture - the purpose of life. Briefly, this is about learning that we are here to have different experiences and to continue to learn and evolve spiritually. Read what credible spiritual teachers directly from the afterlife have taught us. Highly recommended are all the Silver Birch books. But ask your guides/higher self to lead you to the books/teachers that are right for you.

2. Start practicing unselfish service. This is a way to open the heart and get out of your head. This is critically important if you want to raise your vibrations to the level where you will start to experience synchronicities and have your own direct experiences of the afterlife. It is most important to learn that unselfish spiritual activity is hugely more important than just prayer.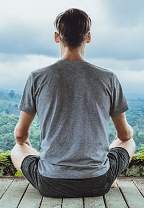 3. Take time to mediate, to sit in stillness. This is important. Although you may be keen to share your discoveries, there is no need to debate with people who have not had the experiences that you have had. Do not be discouraged by skeptics and materialists; remember that what you are discovering has the backing of some of the greatest minds that the world has ever seen.

SKEPTICS: "Very shortly we will be giving scientific explanation for every known psychic phenomenon" - a promise made by the stubborn skeptics in 1900 A.D. over 118 years ago. We are still waiting!!


WELL ACTUALLY UNCLE HAROLD....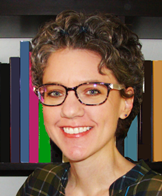 Dr. Julie Beischel has put together wonderful examples of ways to respond to the family members you meet over the holidays who roll their eyes when you tell them that you have had a great reading from a medium (or that you ARE a medium). Essential reading - please share far and wide.
THIS LIFE NEXT LIFE This video documentary by Dr. Keith Parsons covers some of the classic evidence for the afterlife: the Cross Correspondences, the Scole Experiment, drop-in communicators, EVP, the mediumship of Mrs. Leonora Piper, together with a discussion of brain and mind. Interviews with present day afterlife researchers. See more of Keith Parsons' videos in this series.





SPIRIT GREETERS SEEN BY OTHERS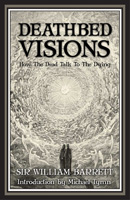 In all cultures, people who are dying start talking to loved ones who have already died. Sometime they say that they can see beautiful places in the spirit world and hear beautiful music. There are many cases on record with the Society of Psychical Research where the spirit visitors were seen by others at the bedside of the dying person, sometimes by several persons at the same time. Read more...

LARRY DOSSY ON PREMONITIONS
In his 1989 book 'Recovering the Soul', Dr. Dossy introduced the concept of "non local mind" --consciousness unconfined to the brain and body, mind spread infinitely throughout space and time. Since then, "non local mind" has been adopted by many leading scientists as an emerging image of consciousness.





NEXT SUNDAY'S ZOOM GLOBAL GATHERING
Keith Clark has been a leading

researcher in the field of instrumental communication with spirit since 2005. By day he is an Information Technology professional supporting one of the largest corporate law firms in the world. On nights and weekends he tends to his ongoing personal development of Direct Radio Voice, as well as the efforts of his wonderful organsiation iDigitalMedium.
He will be speaking about 'Energy experiments - Evidence that your energy affects the environment around you.'
Times: 3 pm New York Time; 12 noon Pacific time; 8 pm London time; 7 am Monday Sydney time
https://zoom.us/j/7595332928



NEXT WEEK'S ONLINE ZOOM MEETINGS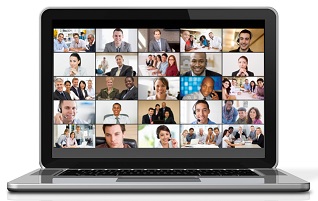 Sunday 16th December:
Australia/ UK/ Europe
Please note this will be the last meeting of this group until Sunday 3rd February 2019

Global Gathering Guest: Keith Clark
Monday 17th December:
EVP Practice group with Eloy
Tuesday 18th December:
Spirit Art with Susan Barnes
Wednesday 19th December:
Automatic Writing and Mediumship Discussion
Sheila Lowe
Physical mediumship for new sitters and developing mediums with Rob Blackburn
Saturday 15th December:
Love After Life with William and Mary Beth

FULL DETAILS AT victorzammit.com/zoom
ANITA MOORJANI'S NEAR-DEATH EXPERIENCE Doctors had given Anita Moorjani just hours to live when she arrived at the hospital in a coma on the morning of February 2nd, 2006. Unable to move as a result of the cancer that had ravaged her body for almost four years, Anita entered another dimension, where she experienced great clarity and understanding of her life and purpose here on earth. Her true story will radically alter your current beliefs about yourself, your purpose on earth, your health, your relationships, and your life!





WHAT THOSE WHO END THEIR OWN LIVES WANT LOVED ONES TO KNOW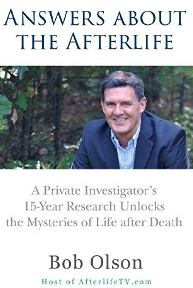 When a loved one ends his/her own life, there is often a lot of unnecessary guilt on the part of those left behind. Invariably the message that the person who died wants desperately to get through to their families is:
"I'm fine now, I love you, I'm sorry for the pain I caused you and please don't blame yourself. There was nothing you could have done. My death does not mean that you failed me. It really had nothing to do with you. Please remember the good things we shared and not the way I died."
Listen as Bob Olson explains.



BARBRO KARLEN THE REINCARNATION OF ANNE FRANK Barbro Karlen shares memories from her childhood of being Anne Frank in a past life. Like Anne, Barbro was a child prodigy writer. Anne Frank was persecuted as a Jew, whereas Barbro was born into a Christian family showing that religion can change from lifetime to lifetime