December 7th, 2018


Last week's report and all previous reports

COMMENTARY: THE EVIDENCE IS MORE AVAILABLE THAN EVER There has never been a time when the evidence for the afterlife has been so easily accessible for anyone with an open mind who is prepared to take the time and make the effort.

There is a huge range of free videos, podcast interviews, books in pdf format, online discussion groups etc. that you can watch/read/listen to without leaving your own home. There are spiritual teachers of global renown offering courses on video for a fraction of the price you would pay face to face. There are brilliant evidential mediums offering readings via Skype that you can access from anywhere in the world. And there are teachers who will show you how to make your own direct connection with your crossed over loved ones and pets.

A good start would be to read each chapter of the book 'A Lawyer Presents the Evidence for the Afterlife' (an earlier version is available free on our website) and then work through the videos in our section on the evidence. Over the last 20 years, the evidence we presented has been accepted by hundreds of thousands of people.

Alsol, the amount of evidence available is increasing exponentially every day. Recently we put together a list of grief resources - just some of the things readily available if you know where to look.



DIANE CORCORAN PhD. ON MILITARY NEAR-DEATH EXPERIENCES Colonel Corcoran (USA (Ret)) talks about children who have had NDEs and the incredibly high incidence of NDEs among military veterans.





WHY NEAR-DEATH EXPERIENCES ARE NOT JUST THE BRAIN SHUTTING DOWN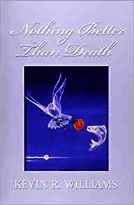 Every now and then mainstream newspapers trumpet some new study claiming that a researcher has found a simple physiological explanation for near-death experiences. Kevin Williams, author of 'Nothing Better than Death' and the writer of the brilliant website near-death.com has put together a wonderful list of 52 kinds of evidence that any materialist explanation of near-death experiences has to account for. Read more...



DR. JESSICA UTTS ON REMOTE VIEWING Dr. Utts was asked to use her statistical expertise to evaluate the government remote viewing program at Stanford Research Institute.





WHO WILL MEET US WHEN WE CROSS OVER?
We know from deathbed visions, from most near-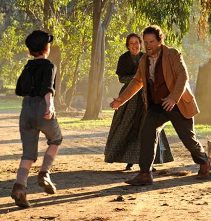 death experiences, from information given to mediums and from the Leslie Flint tapes that we are usually met by a loved one with whom we shared a heart-to-heart connection. There are accounts of people who were unconscious at the time of transition waking up in a hospital-like bed where their initial contact is with people whom they think are nurses. Children are often met by a grandparent or sometimes an animal. Sometimes we may be met by a spirit who is experienced in helping people transition.
Read homecoming experiences in NDEs
JURGEN ZIEWE OUR GUEST ON LAST SUNDAY'S GLOBAL GATHERING Artist & author Jurgen Ziewe has been having out-of-body experiences for almost 50 years. He started meditating in 1969 and later spontaneously left his body at times. Jurgen chronicled his astral adventures in his wonderful books 'Multidimensional Man' and 'Vistas of Infinity'.





NEXT SUNDAY'S GLOBAL GATHERING
Are you working in a profession where there are strict expectations that you confirm to a materialist world view? Dr. Jane Bissler will be leading a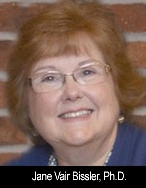 discussion on the formal and informal pressures which restrict our ability to counsel/advise or share spiritual insights with clients colleagues or students. For privacy reasons this session will not be recorded. Time: Sunday 3 p.m. New York Time; 12 noon Pacific time; 8 p.m. London time; 7 a.m. Monday Sydney time. To join click the link https://zoom.us/j/7595332928



DR. IAN RUBENSTEIN MEDICAL MEDIUM
Ian Rubenstein is an English doctor who successfully combines medicine and mediumship. His fascinating book "Consulting Spirit" is the true story of a GP (primary care physician) who was drawn into the world of spirit mediumship and started receiving messages from his patients' deceased relatives. He has agreed to join us in the Global Gathering next Sunday. In this short video he describes an event that awakened his interest in the paranormal.





ZOOM GROUPS NEXT WEEK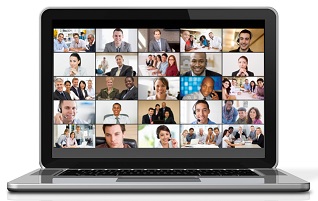 Sunday 9th December:
Mediumship Development with Susan Barnes
Global Gathering with Jane Bissler

Monday 10th December:
Meditation and Intuition Development with Norma Turner

Saturday 15th December:
Love After Life with William and Mary Beth
Full details at victorzammit.com/zoom/
THE MAKING OF '6IXTH SENSE' WITH ENGLISH MEDIUM COLIN FRY This video is a fascinating behind the scenes look at what it takes to make a series with live mediumship readings. IPM, the television company which made '6ixth Sense', said that they wanted to make a British version of John Edward's 'Crossing Over'. The video below is segment 4 of 5 and shows part of a reading Colin Fry did for a mother whose son died in a motor cycle accident.


Part 1 Part 2 Part 3 ______Part 5




THE LIFE REVIEW
Question: Will there be some kind of inquisition about the life we led on earth when we cross over - as I was told in my earlier years in Catholic school? Clara, Santa Monica.
Victor: Absolutely not ...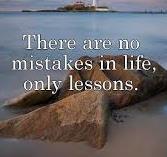 "We judge ourselves as we go along in life in the spirit world. We do not hold a formal court of inquiry into your actions as we proceed in our life, but the inevitable law of cause and effect, being ever operative, provides us with the very essence of progression. We conduct our own life review of what we did during our time living physically on earth. We ourselves provide the cause; we thus set the law in motion. And the law produces the effect. That is how we progress in the spirit world. There is none to judge us but ourselves, and we can be stern and unrelenting to ourselves."
(Mons. Hugh Benson, through medium Anthony Borgia, 'FACTS', 1995 ed., p.44)


PETER SMITH ON 'LIFE BETWEEN LIFE' REGRESSION
Peter Smith, President of
The Newton Institute
discusses what Life Between Lives Hypnotherapy can offer to people as a life changing experience. "If we can bring our life purpose into our conscious awareness, life takes on a whole another dimension."
CHILDREN:
Is the spirit of a child who dies in infancy as advanced as that of an adult?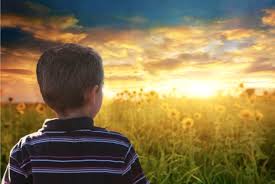 Victor:
The level of spirituality of a child is independent of age. This means that a child
may
be far more spiritually advanced than an adult - even more advanced than his/her parents. It is possible that the spiritual level of a child at birth is much older and more advanced because the child's spirit could come from a higher realm than his parents.
AFTERLIFE PODCASTS
Many people love listening to a regular weekly program of interviews with mediums and afterlife researchers and experiencers. Here are a few of our favourites.
Open to Hope podcasts
Messages of Hope Radio
We Don't Die Radio
Bob Olson Afterlife TV
NDE radio
Skeptico
Radio Out there with Barry Eaton (Sydney based)
Forever Family Foundation Signs of Life Radio
Buddha at the Gaspump
Seek Reality
Spirit guides radio
Healing Petloss Podcast
Awake to Oneness Radio
Accentuate the Positive
Big Seance Podcast - Patrick Keller.
Past Lives Podcast
New Dimensions Radio
Sacred Dance with Trance (video)
Lilu Mace (video)
New Thinking Allowed (video)
Afterlife Topics - Cyrus Kirkpatrick Youtube (video)
Anthony Chene Production (video)



YOU CAN BE YOUR OWN MEDIUM

Susanne Wilson writes: "I envision a day in the near future when we will all 'direct-connect' with our guides and with our beloved people and pets who live in the spirit world. That's why I partnered with
Streaming for the Soul
to produce this empowering and affordable video training series, "You Are Your Own Spiritual Medium."
Read more...
See Victor on Video
* Subscribe to Victor's Youtube Channel:
* What Happens When you Die
* Afterlife and Science
* Near Death Experiences- Evidence of the Afterlife?
* What You Must Know Before You Die
* David Thompson's Materialization
* Million Dollar Challenge
* The Afterlife on Trial
* A Lawyer on the Afterlife
* Suicide is not the answer
* Religion and the Afterlife
* Ghosts- Randi and closed minded skeptics when they die
* Zwinge Randi's Challenge Exposed ... Lawyer Explains
* Why Professor Richard Dawkins is Wrong
* God--the Evidence (Without Religion)
* Afterlife Without Religion
* Skeptics Demolished
* Afterlife Objections Demolished
* Ghosts- Randi and closed minded skeptics when they die
* Victor Zammit speaking at Speakers Corner
* Materialized Houdini speaks to Victor





FEEDBACK: (Three only).

1)This is the latest on Black Holes it seems. It bears out what is written in the latest edition it would appear. Read more.. Hugh.

2) Every grieving person to whom I have recommended your report has come back to me numerous times to thank me. I know how much work this is. With love and appreciation, Cristina.


3) Dear Victor and Wendy, I receive a lot of emails every day, many spiritual. There are a few that I receive that always give me something positive and beautiful to ponder for the day - your Friday Afterlife Report is one of those. Thank you so much for continuing to produce them! They are deeply appreciated. With Love,—David


HIGHLY INSPIRATIONAL MUSIC
Forever associated with the movie Ghost, the greatest love song ever "Unchained Melody" sung by the great Bobby Hatfield. Alex North wrote the music in 1954 for the 1955 movie, "Unchained." Feel the music deep down in your heart as you remember key scenes from the movie - a real masterpiece!





Whilst we encourage and we publish many papers and reports by afterlife researchers, we are not in a position to guarantee the accuracy of all claims. We accept the imputed claim that the afterlife and paranormal research done by the researchers is done in good faith. ALL WORK IS COPYRIGHT BY THE CONDITIONS SET AT THE GENEVA CONFERENCE