Last week's report and all previous reports

September 1st 2017

COMMENTARY: CLOSED MINDED SCIENTIST MAKES A FOOL OF HIMSELF
So much utter nonsense comes from this paranormally uninformed closed-minded skeptic, physicist Dr. Neil de Grasse Tyson, in the U.S.. He tries to reject the existence of the afterlife by using 'materialist physics'. Someone ought to tell him that, in the higher realms, physics is different from earth-based physics.

As a scientist he should know the rules in professional debate - that the onus to disprove the presented evidence for the afterlife is on the skeptic. He can't just dismiss it by saying "it can't be happening". But this skeptic-physicist FAILED to disprove the evidence, some of it produced by the greatest scientists who ever lived. And indeed, no genius skeptic has been able to disprove the more than 20 areas of afterlife evidence we have presented on this website.



DR. PETER FENWICK ON END OF LIFE EXPERIENCES Author of several books, including 'The Art Of Dying', 'The Truth In The Light' and 'The Hidden Door', neuro-psychiatrist Peter Fenwick talks about his research into End of Life Experiences and deathbed phenomena and what these mean in the greater picture of who we really are.


https://www.youtube.com/watch?v=CcogQBGK-Zo



HELP FOR FAMILY MEMBERS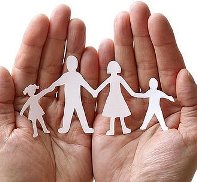 Near-death and other spiritually transformative experiences can strain relationships, sometimes to breaking point. The aftermath of such an experience can be a very confusing time, for both the experiencer and for family members who may feel that the person they loved has changed beyond recognition. The International Association for Near Death Studies (IANDS) specifically addresses this issue at their annual conferences. Spouses, parents, and various family members are encouraged to attend special workshops geared toward the unique situation they find themselves in - trying to understand someone who has changed from the person they knew before. (from PMH Atwater - The Big Book of Near-Death Experiences).



BRILLIANT NEW MOVIE ON THE AFTER-EFFECTS OF NDES "If they're not crazy, my world view has to change". This profound statement by the partner of a near-death experiencer sums up a core relationship problem that affects people who had a NDE. Back from the Light: Aftereffects of Surviving a Near-Death Experience. Read more about the movie.


BACK FROM THE LIGHT - Aftereffects Of Surviving A Near Death Experience from Robert Neal Marshall on Vimeo.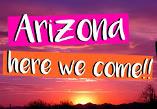 ONLY 2 WEEKS TO THE AREI SYMPOSIUM Wendy and I are so looking forward to meeting many subscribers and friends at the SOLD OUT Afterlife Research and Education Symposium. If you are attending and would like to be involved in one of the special interest groups to help collect resources and plan future research (and you haven't already indicated it to Craig Hogan) email him now. People who are not attending this year are welcome to join in the planning on the AREI discussion group on Facebook.



LUIS MINERO INTRODUCES THE INTERNATIONAL ACADEMY OF CONSCIOUSNESS The International Academy of Consciousness, a global non-profit, has more than 300 highly qualified investigators exploring all aspects of consciousness including the out-of-body experience and the near-death experience. Listen as IAC trainer Luis Minero talks to the South Bay Chapter of IANDS.


https://www.youtube.com/watch?v=Ey8b9YnEzqk



MORE ON THE 'EXPERIMENTER EFFECT' Professor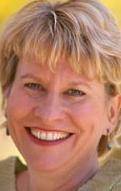 Schiltz (left) found consistently significant results that suggest that people can indeed tell when someone is watching them, even remotely. When materialist, closed minded skeptic Prof. Wiseman repeated the experiments, he was unable to replicate the results. Swapping teams and laboratories did not make a difference: Schlitz still gained significant positive results and Wiseman did not. It is being postulated that this is an example of the 'Experimenter Effect' where the beliefs of the experimenter influence the outcome.



CELEBRATING THE LIFE OF LOUISE HAY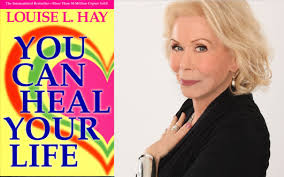 "Louise Hay transitioned this morning, August 30, 2017 of natural causes at age 90. She passed peacefully in her sleep. Louise was an incredible visionary and advocate. Everyone who had the privilege to meet her, either in person or through her words, felt her passion for serving others. Considered a founder of the self-help movement, Louise was dubbed "the closest thing to a living saint." She published her first book, Heal Your Body, in 1976 (at age 50) long before it was fashionable to discuss the connection between the mind and body." Read more..



PARANORMAL HUMOR Two men are talking on the street. 'And how's your son? Is he still unemployed?'
'Yes, he is. But he is meditating now.'
'Meditating? What's that?'
'I don't know, but it's better than sitting around doing nothing!'



ALAN HARRIS TALKS ABOUT HELEN DUNCAN'S MEDIUMSHIP- Part 4 Alan defends his friend Helen Duncan claiming she was the greatest medium of the twentieth century. He claims he saw his wife materialise, and, in some sessions, he saw up to 30 people materialise and have reunions with loved ones.


https://www.youtube.com/watch?v=-C5gPNbXQzw



IMPORTANT INFORMATION ABOUT COMMUNICATION IN THE AFTERLIFE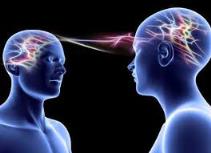 "When we focus our thoughts upon some person in the spirit world, whether they be in the form of a definite message, or whether they are solely of an affectionate nature, those thoughts reach their destination without fail, and they will be taken up by the percipient (receiver). After the use of organs of speech in conversation with each other, it was quite natural ... that we will be contacting each other telepathically, irrespective of distance ..." (by highly credible afterlife teacher Hugh Benson, former Monsignor in the Catholic Church).



COMPARISON OF VOICES IN THE LESLIE FLINT TAPES One of the favorite skeptics' criticisms of the direct independent voice communications in the Leslie Flint circle is that some of the voices didn't sound like who they were supposed to be. This is a voice comparison of Ellen Terry while alive on earth and then in a Leslie Flint communication after her death.


https://www.youtube.com/watch?v=0iBIn8R_ba0&index=2&list=PL_
Ss395M74pIk5eC9drl7nzbEX3qyn_ao



THE JOY OF SERVICE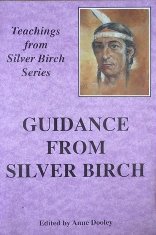 "There is no joy and no service that can match helping others. In a world so full of darkness, where millions have lost their way, where there are countless numbers troubled and perplexed with sorrow in their hearts, who awake each morning in fear and apprehension of what the day brings - if you can help one soul to find some serenity and to realise that he/she is not neglected, but surrounded by arms of infinite love, that is a great work. It is more important than anything else." Source: Guidance from Silver Birch.





DEADLINE (English Subtitles) Famous Brazilian medium, Chico Xavier, claimed he was told that if humanity could avoid a nuclear war for 50 years (the deadline being in July 2019) We would be allowed to have contact with beings from other civilisations who would bring unimaginable advanced in science, health and welfare.


https://www.youtube.com/watch?v=c8VFZ59f4oY




THE ART OF VOLUNTEERING VIDEO MAGAZINE "Everybody can make a difference." Stories of volunteers from the town of Logan in Queensland, Australia. They do it just because they want to do it; the exchange is the satisfaction about doing something good for the community.



'The Art of Volunteering' video magazine from Telling Life on Vimeo.



See Victor on Video
* Subscribe to Victor's Youtube Channel:
* What Happens When you Die
* Afterlife and Science
* Near Death Experiences- Evidence of the Afterlife?
* What You Must Know Before You Die
* David Thompson's Materialization
* Million Dollar Challenge
* The Afterlife on Trial
* A Lawyer on the Afterlife
* Suicide is not the answer
* Religion and the Afterlife


* Ghosts- Randi and closed minded skeptics when they die
* Zwinge Randi's Challenge Exposed ... Lawyer Explains
* Why Professor Richard Dawkins is Wrong
* God--the Evidence (Without Religion)
* Afterlife Without Religion
* Skeptics Demolished
* Afterlife Objections Demolished
* Ghosts- Randi and closed minded skeptics when they die
* Victor Zammit speaking at Speakers Corner
* Materialized Houdini speaks to Victor

FEEDBACK: (Three only).

1) Hello Victor...
I wanted to let you know that this issue of the Afterlife Report...
has worked perfectly..all pictures are included. I don't know if you've done
something different? Warmest regards
Yvonne (sent from an Ipad).

Victor: No we didn't do anything different. It looks as though the technical issue we had with Apple users not seeing the videos may have been solved. Would appreciate hearing from others who had problems if they no longer have the issue.

2) Good day from Columbus, Indiana. Always look forward to your Friday emails. I ran across some articles about Stewart Edward White. I thought you might be interested in. He and his wife Betty were fascinating people. If you are already familiar with them you might pass it on to someone who has not discovered this wonderful couple. Here is the link.
Regards,
Bill

3) Oh...loved Jim O'Connor...still wiping away the tears. Tricia.

INSPIRATIONAL MUSIC: Michael Ball & Sierra Boggess - All I Ask Of You.


https://www.youtube.com/watch?v=WqQcYQgQkS8


Whilst we encourage and we publish many papers and reports by afterlife researchers, we are not in a position to guarantee the accuracy of all claims. We accept the imputed claim that the afterlife and paranormal research done by the researchers is done in good faith. ALL WORK IS COPYRIGHT BY THE CONDITIONS SET AT THE GENEVA CONFERENCE ON COPYRIGHT.
_______________________________________________