Last week's report and all previous reports


November 3rd 2017

COMMENTARY: THE EVIDENCE FOR THE AFTERLIFE IS NOT JUST ANECDOTAL
There are still uninformed materialists who claim on their websites, as recently as last week, that any evidence for the afterlife is 'just anecdotal'.

So-called anecdotal evidence is based on hearsay, rather than hard facts. It is based on individual personal accounts, often by unnamed people, and is not written down. Certainly it does not refer to controlled experiments and systematic observation by trained professionals written up in scientific journals (see for example Beischel, J. (2007). Contemporary methods used in laboratory-based mediumship research. Journal of Parapsychology, 71, 37-68.)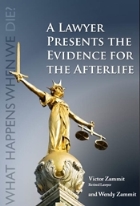 Evidence for materialisation, which I consider the ultimate proof of the afterlife, has been systematically collected and documented by scientifically trained witnesses for more than 150 years. There are repeated accounts of the exact same phenomena occurring over time and space, often with formal reports and statements signed by witnesses. Wendy and I have witnessed over three hundred materializations always in the company of multiple witnesses.

So, please, let us have INFORMED critics. As a retired attorney, I consider myself to have specialized expertise in the admissibility of evidence. Taken as a whole it is overwhelming - and no genius materialist has been able to empirically disprove any of the twenty areas of afterlife evidence.

THE BLIND CAN SEE DURING NEAR DEATH EXPERIENCES In their book Mindsight, Dr. Kenneth Ring and Sharon Cooper report on in-depth interviews with 31 people who were fully or partially blind and had a near-death experience where they could see. One of their subjects was Vicki Noratuk who had been blind from birth when she was involved in a car accident. Elisabeth Kübler-Ross also interviewed blind patients who were able to see perfectly while "dead" and out of body (Kübler-Ross 2005).







WHAT IS THE PURPOSE OF YOUR LIFE? Directly from an afterlife intelligence.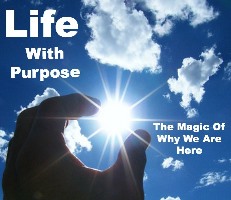 "Your purpose in life is to grow in character. It is not to doggedly pursue that which your society says is your own self-interest, such as amassing wealth, building a "healthy" retirement, traveling at length or otherwise indulging in purely selfish pursuits. Your purpose, I say again, is to grow in character. This is done by focusing not on yourself, but on those around you. It is ironic, but by attending to all those people of your acquaintance, by giving of yourself to these people and to your family, only then do you truly find yourself and establish your own firm identity." (Beyond The Veil, Judy Laddon p.67).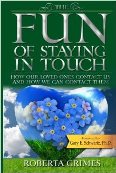 SIGNS OUR LOVED ONES SEND US Roberta Grimes' highly recommended book "The Fun of Staying in Touch" is a wonderful guide to ways that our dead loved ones can let us know that they are fine and still around us. Sadly many of those who are grieving are not aware of the kinds of things that the newly dead most often do. Many of these post-death signs are missed or dismissed as "coincidence".






ZOOM GROUPS We are bringing together members of the Afterlife Research and Education community in weekly online discussion groups. At the moment we have 5 general community groups scheduled for the next week. To attend online you need to have a webcam and a computer, laptop or tablet and a reliable internet connection. Here's some feedback from one of our sessions last week.


Today's group starts at Los Angeles time 6pm,
Chicago time 8pm, New York time 9pm
Sydney time 12 noon. Please try out your webcam and computer before the meeting by clicking on the link https://zoom.us/j/7595332928 at any time. If you are attending for the first time please login 15 minutes before the starting time.




TIMES FOR THIS WEEK'S ZOOM GROUPS are at victorzammit.com/zoom/ This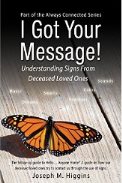 week we will be inviting you to tell us about the "signs" you have experienced and to learn how to recognize them. AREI member Joe Higgins will be joining us to answer your questions. He has done extensive work with signs and has some fascinating information to share.
His excellent books are:
Hello...Anyone Home?: A Guide on How our Deceased Loved Ones Try to Contact Us through the Use of Signs
AND
I Got Your Message: Understanding signs from Deceased Loved Ones.



JAMES VAN PRAAGH HEARS HIS MOTHER SPEAK THROUGH DIRECT VOICE In October 2017 best selling author and Spirit Medium James Van Praagh kindly took time out of his schedule to create this important video testimonial about the mediumship of Leslie Flint.






QUESTION: WHERE IS THE AFTERLIFE? Is it up in space or on another planet? Jerry S.


Victor: Traditional religious books imply that the afterlife is up in the sky somewhere - especially when they tell us that 'Jesus ascended into heaven'. But we now know that the afterlife is right here where we are. It's just on a different frequency. When people talk about "ascending" they really mean moving to a higher vibrational frequency. When you die, it's just like changing the channel on your tv set. When Mons. Hugh Benson was dying, he tells us he was already in the afterlife dimension. "I was fully conscious when I arose from my bed ...at that moment I was in the spirit world." Our loved ones are not separate from us - they are where we are. And by focusing, they can lower their vibrations to earth level and tune into what we are doing.



SPHERES IN THE AFTERLIFE: At 2 min 30 secs shows how our loved ones can come close to us and interact.






PSYCHIC DETECTIVES: THE GAMBLER
Police Chief Bill Landry: "…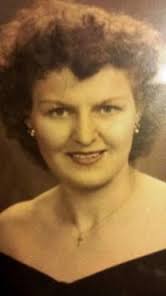 the psychic's description of the suspect was identical to the FBI profile of the suspect! He's …white, five foot eight … he's a laborer … and we found Cindi's former employer at a restaurant. The accused's nickname was 'River Rat' – just as the psychic told us before we knew about it – and which I thought was mind boggling! I think what's important to understand is that you have to believe in the powers of the psychic in order to help you to expand your case or to help you clear up a case …"

Detective Mike Toney: "There were no tricks or gimmicks here … Rose Kopp (the gifted psychic pictured above left) ) has psychic ability and she helped us to clear up the case.
Watch entire Video: Part 1 Part 2 Part 3
QUESTION: Victor, you stated in the past that beliefs are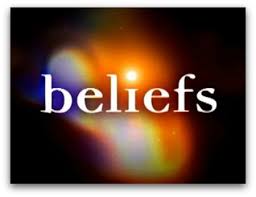 unimportant when crossing over. But read this:"He that believeth and is baptised shall be saved, but he that believeth not shall be dammned." (Mark xvi, 16.). Does this not show you are wrong you are about beliefs?

Victor: Not quite! The last chapter of Mark, in which this verse occurs, is an interpolation - it was added without authority and is not to be found in earlier copies of the Bible. One has to access the original Bible in the Greek language and compare it with how it was translated into Latin. Biblical

experts tell us there were many critical mis-translations and interpolations. One book that comes to mind is: Communication with the Spirit World of God by Johannes Greber, formerly a Catholic priest who followed spirit guidance to create an "amended" translation of the Bible. Transmissions directly from the afterlife tell us that it is what we do with our life, how much love we give to the world, that matters.



THE GROUND OF FAITH Like Johannes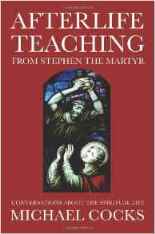 Greber, Rev. Michael Cocks, an Anglican minister, found his understanding of Christianity greatly expanded when he sat with a deep trance medium, Tom Ashman, in New Zealand in the 1970s. The communicator claimed to be St Stephen, the first Christian martyr. In this month's issue of Michael's newsletter, The Ground of Faith, he provides fascinating extracts from the teachings he received in those sessions. The November 2017 issue of The Ground of Faith is now online. Read more..


THE OUIJA BOARD For years the Ouija board has been sold in toyshops and game departments in the USA and elsewhere. It has been advertised as a fun way to get messages from the subconscious or unconscious minds of the 'players'—a form of 'automatism'. But many people feel that it is far more than that.

Some great works were transmitted

initially through the ouija board, for example the Seth Books with Jane Roberts and her husband. Dr Alan Gauld also had success proving that "drop-in communicators" - who came through the board really existed. Patience Worth also came through the Board and transmitted extraordinary prize-winning poems and books. But there have also been many disturbing complaints of people who opened up to entities around them who would not leave them alone. So my advice is, NEVER fool around with a ouija board unless you are with an expert. Read more...



THRESHOLD CHOIRS SING TO THE DYING Kate Munger began the choirs around 2000. "When we are invited to a bedside, we visit in groups of two to four singers. We invite families and caregivers to join us in song or to participate by listening... A session typically lasts about 20 minutes; if there appears to be benefit, we might sing longer. Using soft, lullaby voices, we blend in harmony or sometimes in unison, if that provides the most comfort. We offer our singing as gentle blessings, not as entertainment, and we are honored when a client falls asleep as we are singing. Most of our songs are very short, so their repetition is conducive to rest and comfort. There are now 150 choirs around the world."



Read more...



SYDNEY MEDIUMSHIP EVENT WITH LOUISE HERMANN Friday 3rd November 2017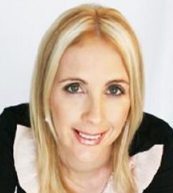 Time:Arrival from 6:30pm for a 7:15pm sharp start (please arrive on time as the front doors will be closed). The evening will finish at 9:30pm.
Cost: $10 cash door entry fee payable on the evening after registration. 10% of proceeds go towards a variety of charities (see website for details).
More details and registration


See Victor on Video
* Subscribe to Victor's Youtube Channel:
* What Happens When you Die
* Afterlife and Science
* Near Death Experiences- Evidence of the Afterlife?
* What You Must Know Before You Die
* David Thompson's Materialization
* Million Dollar Challenge
* The Afterlife on Trial
* A Lawyer on the Afterlife
* Suicide is not the answer
* Religion and the Afterlife
* Ghosts- Randi and closed minded skeptics when they die
* Zwinge Randi's Challenge Exposed ... Lawyer Explains
* Why Professor Richard Dawkins is Wrong
* God--the Evidence (Without Religion)
* Afterlife Without Religion
* Skeptics Demolished
* Afterlife Objections Demolished
* Ghosts- Randi and closed minded skeptics when they die
* Victor Zammit speaking at Speakers' Corner
* Materialized Houdini speaks to Victor

FEEDBACK: (Three only)

1) Yet another fantastic weekly report Victor. Thank you so much for all your efforts, they do make a difference. Also I'd like to thank you this week for the song I believe in Angels; this was another favorite of my Auntie Lil. With love and kindest regards always. Neil

2) I am here again and again to thank you. [Your report] has given me the fairest ammunition to pass on in several languages to those I speak to and give them so much comfort. Anastasia.

3) Hello from a fellow lawyer here in the UK. I find your weekly emails very informative, thank you for your efforts to normalise the euphemistically named 'paranormal'. Sheila.
HIGHLY INSPIRED MUSIC One of the most brilliant pieces of classical music in the world to-day: Ravel's 'BOLERO'. Played by Andre Rieu's full orchestra, the musicianship most professional; the clarity is so beautiful, the melody is wonderful. I suggest that you put it on full screen - the panoramic view of the orchestra is unbeatable - thousands in the crowd appreciating the stunning, exceptional music. Enjoy.




Whilst we encourage and we publish many papers and reports by afterlife researchers, we are not in a position to guarantee the accuracy of all claims. We accept the imputed claim that the afterlife and paranormal research done by the researchers is done in good faith. ALL WORK IS COPYRIGHT BY THE CONDITIONS SET AT THE GENEVA CONFERENCE ON COPYRIGHT.