Last week's report and all previous reports


October 20th 2017



COMMENTARY: RELIGION AND SPIRITUALITY Some leaders in religion insist that by being religious you will automatically become more spiritual. Are religion and spirituality the same? NO! Why not?

RELIGION: In any religion, people can be passive, sitting on their backsides for hours, in their church or temple, reading prayer books or praying. But those in urgent need are not being helped! These people have not increased their level of spirituality.
Even worse, they can start to be judgmental of others who do not conform to their beliefs and practices.

SPIRITUALITY: Those who are doing selfless service, unselfishly helping those in need will be increasing their vibrations, their level of spirituality. They are making the world a better, more loving and more peaceful place to live in. Why? Because spiritual activity is what positively increases the vibrations of the soul - something which will have a huge impact on the person at the time of crossing over.


REALITY AND THE EXTENDED MIND An increasing number of scientists, from a range of fields, are now aware of the results of well controlled scientific experiments that show telepathy, precognition, clairvoyance, mind-matter interaction and spiritual healing do exist.





CAN A GROUP OF 8 PEOPLE CHANGE THE WORLD FOR THE BETTER? Lynne McTaggart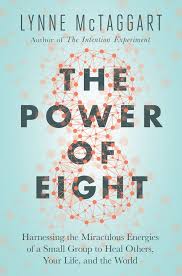 is one of the central voices in the new consciousness movement. She is the award-winning author of seven books, including "The Field," "The Intention Experiment," "The Bond" and her new book "The Power of Eight." Lynne is consistently listed in the Watkins' annual list of the 100 most spiritually influential people in the world. She is Editorial Director of the website What Doctors Don't Tell You, which has been awarded "Best" and "Most Popular" website of the year for health and well being, on three separate occasions. Listen to her wonderful conversation with Roberta Grimes.



SCIENTISTS CAN CONTINUE THEIR WORK IN THE AFTERLIFE DIMENSION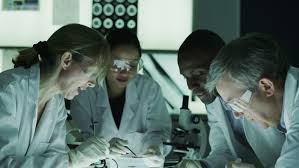 We hear from many sources that in the afterlife there are laboratories and research facilities where scientists can continue their work.

"... There are many scientists in our midst who also study, research, form theories and experiment to discover truths about the universe. As you might imagine, their options are somewhat broader than those of Earth scientists. We have several branches of scientific research over here. Some are studying our world, the entire universe as we perceive it, and others are more specialised. Many scientists narrow their studies to the Earth and technological advances which could help the Earth populations. When they have perfected their findings, and they deem it appropriate to share these with Earth scientists, then a certain procedure is begun." from BEYOND THE VEIL, Judy Laddon, 1987ed., p.40.



CONVERSATIONS WITH GOD This wonderful documentary, hosted by Joseph Campanella, focuses on the transformational effects of Near-Death Experiences. It features interviews with Dannion Brinkley, Grace Bubulka, Dianne Morrissey, Dr. Raymond Moody, Dr. Melvin Morse, Dr. Larry Dossey, and Paul Perry. As one reviewer writes: "What I especially like in these NDE testimonies is their focus on the best in humankind - kindness, humility, honesty and service to others."







BOOKINGS FOR THE 2018 AFTERLIFE RESEARCH AND EDUCATION INSTITUTE SYMPOSIUM

WHEN: Friday September 14th 2018, to Sunday September 16th 2018.
WHERE: DoubleTree Resort in Paradise Valley Arizona, USA.
COST: Returning attendees and members of AREI can attend for $150 - less than half price.
Join the AREI now for the bargain price of $25 and enjoy $150 registration fee (until November 15th).
Don't leave it to the last minute and pay full price ($345). REGISTER NOW
To book one of the hotel rooms we have been allocated at the discount price of $129 go to http://www.afterlifesymposium.org/hotel-accommodations/ and click on Reserve a room.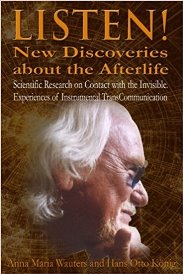 LISTEN! A NEW BOOK BY HANS OTTO K&OumlNIG AND ANNA MARIA WAUTERS König has been communicating with higher level spirit beings using instrumental transcommunication since 1974. The beings have repeatedly told him: that there is no death; that they are very concerned for mankind; that the time is ripe for an expansion of consciousness; that many people who have lived on Earth, especially loved ones, want to connect with us now; that other extraterrestrial life forms will contact us; that good connections require inner preparation and spiritual focus. Scroll down to read the table of contents.




WILLIAM BUHLMAN ON HOW TO EXPERIENCE OUT OF BODY TRAVEL In this episode of The Flipside Podcast, Joshua Tongol chats with out-of-body explorer, William Buhlman. William claims to have developed an effective system to experience safe, self initiated out-of-body experiences. He conducts workshops with The Monroe Institute and is the author of the books Adventures Beyond the Body, The Secret of the Soul, Adventures in the Afterlife, and his most recent one which focuses on a method for spiritual evolution, Higher Self Now!





NEW CENTER FOR MEDIUMSHIP IN HOLLAND NEEDS BOOKS Arthur Findlay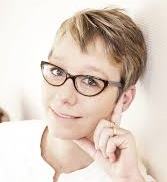 College trained medium Nicole de Haas CSNU writes: "The Association for Spiritualism and Mediumship Holland is a fact and we signed [documents] this afternoon at the notary. [It will be] a great foundation to build upon and to work towards a museum, library and place for sharing and spreading knowledge and understanding. This will all be accommodated in the Zwanenhof [a former monastery; now a center for mediumship training in the Netherlands] in 2018. If there are people willing to donate books and other items concerning mediumship, we would be very grateful!" Contact Nicole.

QUESTION: What is going to happen to those people with different religions once they cross over - will the truth be be immediately shown to them?
Victor: On crossing over, initially nothing changes in our beliefs, or spirituality or wisdom. We will have exactly the same beliefs, level of spiritually and wisdom as we had moments before we crossed over. Many of those whose level of spirituality allows them to go to the Third Level of the Light will still be going to the Church or Temple which was their choice while alive. All religions exist - in the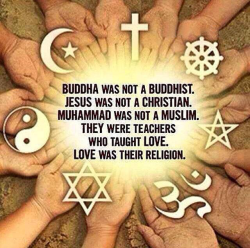 initial stages. We are credibly informed that those who believe that only people from their religion go to heaven find themselves in their own region - what out of body experiencers call 'hollow heavens'' or "belief system territories" or Focus 25.
Out-of-Body explorer Bruce Moen has a fascinating description of meeting a fundamentalist preacher who had been freed from a hollow heaven and was now helping lead people to the real heaven, where the only religion is love. Read more....



WILL THE TRANSITION TO THE AFTERLIFE BE BE DIFFICULT for those who die violently or in serious accidents - e.g. by a motor vehicle or in a plane?
Victor: There may be an initial shock and some

confusion for those who passed over so suddenly, whose spirit had been forcibly ejected so that there seemed to them to be no break in their lives. Such people are taken by specially trained afterlife helpers to the halls of rest for recuperation. Those who had knowledge about the afterlife adjust to the afterlife dimension fairly quickly. But those ignorant of the afterlife may take much longer. And see next item.



WHAT HAPPENS WHEN YOU DIE?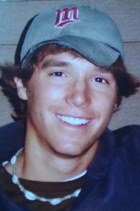 Mikey Morgan, co-author in spirit of the book Flying High in Spirit, describes what happened to him after he was killed in a car accident.
1) He was taken out of his body before the impact and watched the scene from above.
2) He soon became aware of an energy change: "Crazy tingling! Really a total head rush. I felt like I was everywhere! It was so easy to move."
3) Next he became aware of spirits surrounding him:
"I realized that there were people appearing in the air around me. They were greeting me, loving me, and I was recognizing them and realizing that I knew them well, but I hadn't seen them in awhile."
4) He felt a pull and was taken by his spirit friends to a different place: "As we moved, I realized that I no longer heard what was going on at the accident scene. I was coming into a place that was incredibly beautiful and peaceful. I had no fear or worry. It felt like home."
Read more (scroll down to Chapter 1).




KEITH CHARLES PSYCHIC DETECTIVE
Keith Charles, who was a police officer for 30 years, is a spiritual counselor, medium, and tutor. He is the author of several books including 'Psychic Cop'. Sadly he experienced tragedy when losing his son Mathew, but his belief in the afterlife strengthened. He is dedicated to helping others and is passionate when demonstrating his gifts at stage shows which are not only informative but riveting.






SPIRITUAL EVOLUTION "Beauty emerges out of seeming dirt. There is a pattern, a polarity, a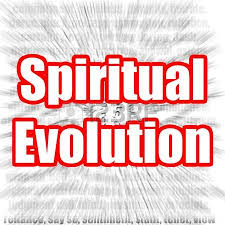 diversity, a corollary always to be observed in the working of natural law. Depth and height, sunshine and storm, ignorance and knowledge, war and peace, love and hate, error and truth, weakness and strength, each has its past to play ... Evolution cannot work in any other way. In your weakness you will find light. In difficulty you will find help. It is platitudinous but still true to say that the darkest hour always precedes the dawn. This is part of the paradox of all being. This is how evolution is able to achieve its immutable purpose." (More Philosophy of Silver Birch, p199, 1988 ed.).
ON CROSSING OVER: GOOD NEWS! "To

come to the spirit body itself ... The spirit body is, broadly speaking, the counterpart of our earthly bodies ... when we come here we leave our physical disabilities. We have our full

complement of limbs, our sight and our hearing, in fact all senses are fully functioning ...Any supernormal or subnormal conditions of the physical body, such has excessive stoutness or leanness, vanish when we arrive in these realms ...It is towards the prime of life that we all move ... Those of us who are old or elderly when we pass into spirit will return to our prime of life period ..." Hugh Benson speaking through the medium Anthony Borgia: Life in the World Unseen.



LESSONS FROM THE DYING: Marie-Jo Cleghorn By having an opportunity to work closer with the dying, Marie-Jo discusses three lessons that have given her a unique perspective on why your words matter and how to make our time count.






MEDIUMSHIP TRAINING AT ITS FINEST:
3 ARTHUR FINDLAY COLLEGE TUTORS TOGETHER IN SYDNEY AUSTRALIA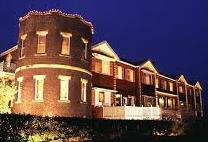 Your chance to have the best possible mentorship in mediumship and spiritual healing. Train from beginner to advanced level with a lovely group and three teachers who are current tutors at the Arthur Findlay College: Christine Morgan, Rev. Simon James, Rev. Brian Robertson.
Location: Mountain Heritage Hotel and Spa Retreat. Katoomba Blue Mountains, Sydney, Australia.
Dates: Mediumship for Life: Sun 05-Nov-2017 to Fri 10-Nov-2017 (all day)
Becoming the Healer: The Altered State: Sun 12-Nov-2017 to Fri 17-Nov-2017 (all day)
For further details and bookings contact Christine Morgan: Email: indiki1962[at]gmail.com
or Mobile: 0411036963



See Victor on Video
* Subscribe to Victor's Youtube Channel:
* What Happens When you Die
* Afterlife and Science
* Near Death Experiences- Evidence of the Afterlife?
* What You Must Know Before You Die
* David Thompson's Materialization
* Million Dollar Challenge
* The Afterlife on Trial
* A Lawyer on the Afterlife
* Suicide is not the answer
* Religion and the Afterlife
* Ghosts- Randi and closed minded skeptics when they die
* Zwinge Randi's Challenge Exposed ... Lawyer Explains
* Why Professor Richard Dawkins is Wrong
* God--the Evidence (Without Religion)
* Afterlife Without Religion
* Skeptics Demolished
* Afterlife Objections Demolished
* Ghosts- Randi and closed minded skeptics when they die
* Victor Zammit speaking at Speakers Corner
* Materialized Houdini speaks to Victor

FEEDBACK: (Three only)

1) I kept on listening again George Olsen's tape it's wonderful to hear death survival assurance from him...thank you Victor and Wendy. Rotsen.

2) Father Francois Brune. My favourite priest thank you Victor!! Maddalena

3) I so like reading your report.. so so educational for me.. Fantastic.. Thank you. Anastasia.


HIGHLY INSPIRED MUSIC: Hear the Ray Charles Singers present LOVE ME WITH ALL YOUR HEART - a magnificent song about LOVE. This is an old favourite to many millions of people around the world and to many millions it is still a huge favourite wonderful highly melodious love song.






Whilst we encourage and we publish many papers and reports by afterlife researchers, we are not in a position to guarantee the accuracy of all claims. We accept the imputed claim that the afterlife and paranormal research done by the researchers is done in good faith. ALL WORK IS COPYRIGHT BY THE CONDITIONS SET AT THE GENEVA CONFERENCE ON COPYRIGHT.