Last week's report and all previous reports

January 13th 2017

COMMENTARY: EXTRAORDINARY CLAIMS AND EXTRAORDINARY EVIDENCE
It used to be said by

skeptics, including Carl Sagan (right) that those who claim that the paranormal and the afterlife are real are making 'extraordinary claims' and therefore need to produce extraordinary evidence.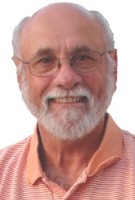 Well that 'extraordinary evidence' has been produced, it's just that few people know about it. Dr. Edwin May, (pictured left) and his associates, combined the results of all the 26,000 trials on 154 experiments with psychic phenomena done at Stanford Research Institute from 1973 to 1988. They found that psychic phenomena had been shown to exist with odds against chance of more than a billion billion to one.
(Radin 1997
:101).
Similarly, evidence for the afterlife has been documented, case by case, over the last 150 years (Zammit, 2013). Every culture in the world has accepted that the paranormal and the afterlife exist. This has been on the basis, not of wish fulfillment, but of repeated observations over millennia of telepathy, clairvoyance, precognition, near-death experiences, deathbed visions and after-death communications.
When we take this into account, along with the experimental evidence, the existence of the paranormal and the afterlife are not at all 'extraordinary claims'. Far more extraordinary is the claim, made without ANY evidence whatsoever and in opposition to the lived experience of every culture in the world, that there is no afterlife, no paranormal and that matter can produce consciousness.
THE LIGHT BEFORE THE END OF THE TUNNEL: Preliminary Results from the Multi-Phase Terminal Lucidity Study
Dr. Alexander Batthyany's talk about the End of life Terminal Lucidity Study conducted by the Dept. of Cognitive Science, University of Vienna.



WILL HUMANS DESTROY THE PLANET?

NO, GOOD NEWS AHEAD
Directly from the afterlife by the highly credible afterlife teacher S. Birch, (Light from Silver Birch)
"Despite your technological wonders, your scientific achievements, which can be used for good or ill, there is a limit to the havoc that man can wreak in your world. He has not unfettered, unlimited freedom to destroy the whole of your world and the physical bodies of those who dwell in it."


DR. MARJORIE WOOLACOTT Dr. Marjorie Woollacott was a materialist neuro-scientist who had a spiritual awakening through meditation. For twenty-five years she kept her discoveries quiet. But she conducted compelling research on meditation, near-death experiences, reincarnation, energetic healing, and psi phenomena. Her book "Infinite Awareness: The Awakening of a Scientific Mind" traces her journey to reconcile her experiences with her scientific training and her research.



PROFESSOR ALBERT EINSTEIN WAS NOT

AN ATHEIST
I had some three weeks of email debates with someone who claimed that Einstein, one of the greatest scientists who ever lived (winner of a Nobel Prize for Physics) was an 'atheist'.
Einstein does not refer to the traditional God of religion, but to the 'Universal God'. Not long before he died he wrote:
"... On the other hand, however, every one who is seriously engaged in the pursuit of science becomes convinced that the laws of nature manifest the existence of a spirit vastly superior to that of men, and one in the face of which we with our modest powers must feel humble."


ONE OF THE MOST FASCINATING EVIDENTIAL NEAR-DEATH EXPERIENCES
Dr. George Rodonaia
's body was stored in the freezer in a hospital morgue for three days. He was revived when his body was being split open for an autopsy. But while he was 'dead' he had communicated mentally with a baby in the room next door. He could see that her hip had been broken when dropped by a nurse. This was later proven true. He had also observed and his wife outside the hospital selecting his grave site and considering marrying again (Atwater 2007:166).



THE LEGACY OF SPIRICOM
In 1982 George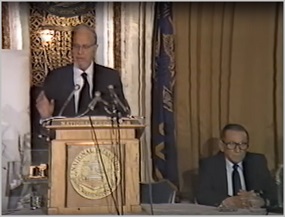 Meek of the Metascience Foundation held a press conference. With the news cameras rolling, he told them that his team had established two way conversations with the dead. Through the mediumship of William O'Neil many hours of conversation were recorded which have inspired generations of people. These experiments were called "Spiricom" - short for spirit communication. The iDigitalMedium Team is dedicated to preservation of this historical material, as well as working with spirit to re-establish two way communication again. Ron Ruiz has dedicated much of his time to bringing never before released material to the public.
Read More
at iDigitalMedium or
Watch Spiricom Videos

DR JAN VANDERSANDE'S EXPERIENCES OF PHYSICAL MEDIUMSHIP
We were delighted to hear from our good friend, Professor Jan Vandersande, this week. Jan had wonderful experiences with
physical mediumship
in South Africa and Los Angeles and was brave enough to go public with them. His book
Life After Death: Some of the Best Evidence
is highly recommended. Jan tells us that he is part of a developing physical circle that is getting tables levitating and bells ringing. He has agreed to be part of the special interest group working on strategies to help the development of physical mediums at the
AREI Symposium in Arizona
in September 2017.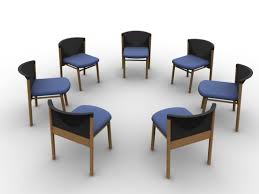 ARE YOU PART OF A PHYSICAL MEDIUMSHIP CIRCLE? If you are part of an existing or developing physical mediumship group, anywhere in the world, please email us. We would love to learn about your experiences and keep you informed of resources and developments.



HELEN DUNCAN - THE GREATEST MATERIALIZATION MEDIUM IN THE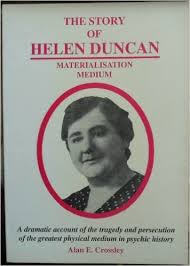 WORLD From her website: "This website tells the true story of a Scottish housewife who found herself in the centre of a WWII legal battle which ended with her brutal conviction of a 'crime' under Britain's ancient Witchcraft Act and jailed for nine months simply for falling asleep on request.

Her name was Helen Duncan, and, in every respect but one, she was just a normal housewife and mother of six. That single aspect that made her different from others and was destined to make her the confidante of wartime premier, Winston Churchill and his colleagues. She had the astonishing ability to bring the dead to life. Mrs. Duncan was a Spiritualist Materialisation Medium through whose ample body, milky ectoplasm flowed and formed into complete human figures, which could walk and talk and greet their living relatives with intimate secrets known only within their families..." Read more...
RESOURCES TO HELP REMOVE THE FEAR OF DEATH
For many years the wonderful people at the Monroe Institute have been putting out resources to help people to have a peaceful transition without fear. One of the latest is Dr. Scott Taylor's
5 day NDE meditation course
.
They also have a number of excellent audio resources designed to ease transition from the physical to the nonphysical and: • explore connections beyond the Earth Life System • establish contact with your Higher Self • plan and assist end-of-life care • prepare for an enlightened transition • reduce pain and discomfort.
Read more...

WILL THE MENTALLY ILL BE HELD ACCOUNTABLE ON CROSSING OVER FOR CRIMES THEY COMMIT?

We are informed, directly from the afterlife, that people will only be responsible for what they do if they have full awareness they are doing wrong. The situation is similar on earth. Usually a person accused of murder will not be found guilty of any wrong doing if he/she did not have awareness of doing wrong, or did not have the intention to kill. Awareness (legally known as
'mens rea'
) of wrong doing is most critical in criminal law. The same circumstances occur in the afterlife; there will be treatment, but no karmic consequences.

QUESTION: Is the time of our birth and death pre-determined?
A family close to us was involved in a serious motor vehicle smash. Three of them died, but a fourth member of the family survived. Was that chance or was it meant to be?
Victor:
There are no accidents in the universe! We are informed directly from the afterlife, that nothing comes by chance. Of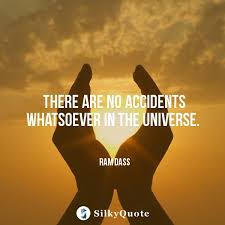 course, your time of birth would be pre-determined - so will the time of your death. In the case you mentioned, no doubt the deaths of the three members of the family would have been in their blueprint of life on earth. The fourth member was not meant to die and nothing that could have happened would have killed him/her. If it was not his time to die, he cannot die. These laws are for us to understand to help us about our life on earth.
PRE-BIRTH PLANNING: ROB SCHWARTZ INTERVIEWED BY EVA OCHEL
Rob Schwartz says his mission is to make empowering, healing information about pre-birth planning available to as many people as possible. He is making copies of both of his books, Your Soul's Plan and Your Soul's Gift, available for donation to inmates and prison libraries. If you can help to arrange such a donation,
write to him.


See Victor on Video
*
Subscribe to Victor's Youtube Channel
:

* What Happens When you Die
*
Afterlife and Science

*
Near Death Experiences- Evidence of the Afterlife?
*
What You Must Know Before You Die
* David Thompson's Materialization
* Million Dollar Challenge
*
The Afterlife on Trial

* A Lawyer on the Afterlife

* Suicide is not the answer
* Religion and the Afterlife
* Ghosts- Randi and closed minded skeptics when they die

* Zwinge Randi's Challenge Exposed ... Lawyer Explains
* Why Professor Richard Dawkins is Wrong

*
God--the Evidence (Without Religion)
* Afterlife Without Religion
* Skeptics Demolished

*
Afterlife Objections Demolished
* Ghosts- Randi and closed minded skeptics when they die

*
Victor Zammit speaking at Speakers Corner
* Materialized Houdini speaks to Victor

FEEDBACK: (Three only).
1. If only people could see that death is not the end. Lyn
2. This was one of my favorite reports so far! It was full of amazing information. It was especially helpful after the holidays and our son's birthday (yesterday) when I am feeling the lowest from his loss. Thank you for all that you do! Pam
3. I love reading your newsletters every week and the videos; you have helped me enormously to accept the passing of my precious son. Shirley.
MUSIC THAT CAUSED A SOCIAL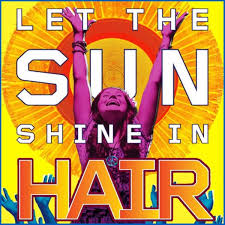 REVOLUTION IN AMERICA - and EUROPE from the late 60's, 70's, 80's, 90's to the present: Highly nostalgic inspired music at its very best from the magnificent musical HAIR: the 5TH DIMENSION singing with a lot of fire in their soul AQUARIUS & LET THE SUNSHINE IN. The musical HAIR caused a sensation around the world when it was first shown on stage in many countries. It was daring and revolutionary, changing and challenging not only American, but Western values and cherished traditional beliefs. The highly inspired lyrics reflect the mood of the time. So, just relax and give yourself a real treat with this beautiful highly inspired music played with so much emotion and soul!



AQUARIUS .... & LET THE SUNSHINE IN!
When the moon is in the Seventh House
And Jupiter aligns with Mars
Then peace will guide the planets
And love will steer the stars
This is the dawning of the Age of Aquarius
Age of Aquarius
Aquarius
Harmony and understanding
Sympathy and trust abounding
No more falsehoods or derisions
Golden living dreams of visions
Mystic crystal revelation
And the mind's true liberation, Aquarius
Aquarius
When the moon is in the Seventh House
And Jupiter aligns with Mars
Then peace will guide the planets
And love will steer the stars
This is the dawning of the Age of Aquarius
Age of Aquarius
Aquarius
Aquarius
Aquarius
Aquarius
Let the sunshine, let the sun shine in
The sun shine in
Let the sunshine, let the sun shine in
The sun shine in
Let the sunshine, let the sun shine in (oh, let it shine)
The sun shine in (come on, everybody just sing along)
Let the sunshine, let the sun shine in (oh, let the sun shine on in)
The sun shine in (open up your heart and let it shine on you)
Let the sunshine, let the sun shine in (and when you lonely, let it shine)
The sun shine in (you gotta open up your heart and let it shine on in)
Let the sunshine, let the sun shine in (and when you feel like you been mistreated)
Let the sun shine in (and your friends turn their backs upon ya)
The sun shine in (just open up your heart, let it shine on in)
Let the sunshine, let the sun shine in (you got to feel it, you got to feel it)
The sun shine in (oh, open up your heart and let it shine on in)
Let the sunshine, let the sun shine in (I want you to sing along with the 5th dimension)
The sun shine in (hey, open up your heart, oh c'mon)
Let the sunshine, let the sun shine in (and let it shine)The sun shine in (glory day)
Let the sunshine, let the sun shine in (hey, you got to feel it)
The sun shine in (when you open up your heart)
Let the sunshine, let the sun shine in... (in the morning, late in the evening)
Whilst we encourage and we publish many papers and reports by afterlife researchers, we are not in a position to guarantee the accuracy of all claims. We accept the imputed claim that the afterlife and paranormal research done by the researchers is done in good faith. ALL WORK IS COPYRIGHT BY THE CONDITIONS SET AT THE GENEVA CONFERENCE ON COPYRIGHT.