Last week's report and all previous reports


December 1st 2017

COMMENTARY: TIME TO END BBC BIAS AGAINST THE PARANORMAL The British government-owned broadcaster is bound by a requirement to handle controversial topics impartially.
Fair enough. However, many afterlife investigators have complained over the years of the heavy-handed way that the BBC goes about wheeling out a token skeptic, who has done no work on a subject, to be given the last word to undermine everything that genuine experts have to say.

A perfect example is calling on Susan Blackmore as a self-proclaimed expert on Near-death experiences. When parapsychologist Rick Berger checked on her work, he found that she had done "a series of hastily conducted, executed and reported studies that were primarily conducted during a two year period for her Ph.D. dissertation between October 1976 and December 1978." (Carter 2012: 106-111)

Since then the field has changed dramatically. There are now a number of real experts, people like Drs Peter and Elizabeth Fenwick, Dr. Sam Parnia and Dr. Pim van Lommel, all physicians who study NDEs under controlled experimental conditions and who deal with the people who have had evidential NDE experiences in hospitals on a daily basis.

Wake up BBC - be just, reasonable, fair, impartial and honest about your presentations on the paranormal and stop calling on the same old token skeptics in the name of objectivity.




HOW ANITA MOORJANI BECAME CANCER FREE Doctors had given Anita Moorjani just hours to live when she arrived at the hospital in a coma on the morning of February 2nd, 2006. Unable to move as a result of the cancer that had ravaged her body for almost four years, Anita entered another dimension, where she experienced great clarity and understanding of her life and purpose here on earth. She was given a choice and chose to return to life when she realized that "heaven" is a state and not a place. Her new perspective resulted in a remarkable and complete recovery of her health.



Read 21 Life Lessons from Anita Moorjani's NDE





PRE-BIRTH COMMUNICATION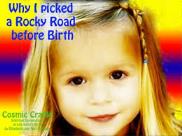 While most people are familiar with the Near Death Experience (NDE) much less publicised is the Pre-Birth Experience (PBE). Some people report being spontaneously able to remember their existence before they were born. Others report seeing a vision of a future child or children or communicating with them either before conception or before birth. Michael Maguire started a website on this subject with the hope of bringing the phenomenon of Pre-birth Memories to the attention of the general public and the scientific community. Read more..


COMMUNICATION WITH UNBORN TWIN PROVES EVIDENTIAL Don Bigelow had a vision of his unborn son as a young man. He told Don he would die before birth and that only his twin sister would be born alive. He would join her later on. His sister Jennifer survived her brother's miscarriage. 21 months later, Don's wife Terri Bigelow gave birth to a son, Douglas. Jennifer and Douglas developed a very strong bond and behaved as if they were twins.






GLOBAL ZOOM MEETING EVERY SUNDAY Every Sunday (USA AND UK/EUROPE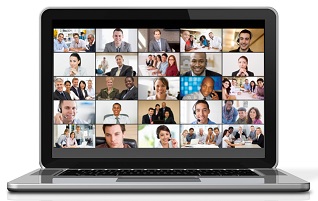 time), the Afterlife Research and Education Institute will be holding an online meeting. This coming Sunday we will be inviting people with a special interest in deep trance mediumship to join us.
TIME: SUNDAY 3rd DECEMBER
London 8 pm, Vienna 9 pm, Athens 10 pm:
New York 3 pm; Chicago 2 pm; Phoenix 1 pm; Los Angeles 12 noon. Sydney Monday 7 am
To join, Click the link https://zoom.us/j/7595332928
Full program details: www.victorzammit.com/zoom/


ZOOM COMMUNITY GROUPS
As well as the Sunday Special Interest meeting, we are also running four weekly community groups.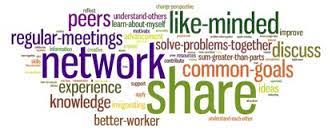 USA: Thursday nights
UK/EUROPE: Sunday Morning
USA: Sunday evening
USA: Wednesday afternoon /UK 9 pm
Full details of times: www.victorzammit.com/zoom/
This week, in all of these four groups we will be talking about pre-birth memories and consciousness before birth. To join the discussion: Click the link https://zoom.us/j/7595332928

ZOOM ONLINE CLASS IN SPIRIT ART


Next Tuesday, 5th December US time, medium and spirit artist, Susan Barnes, will be leading a free online class in drawing spirit portraits. Times: 4:30 pm Los Angeles; 5:30 pm Phoenix; 6:30 pm Chicago; 7:30 pm New York; Sydney Time 11:30 am Wednesday.
You will:
* receive a brief lesson in drawing a face
* learn to link with spirit
* work with a partner to attempt a spirit portrait
Be prepared with a pencil and unlined sheets of paper. No prior experience or training in drawing is needed! Limited number of attendees. To attend please email susanbbarnes[at]gmail.com





ROBERTA GRIMES ON RAISING SPIRITUALLY HEALTHY CHILDREN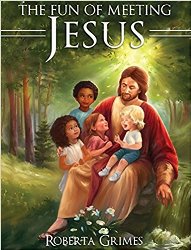 Readers of Liberating Jesus have asked Roberta where they can find books for children that share the teachings of Jesus from a non-religious perspective. Since she hasn't been able to find such books to share, Roberta has begun to write them! Her first book for reading aloud and for early readers is The Fun of Meeting Jesus, and it is a beautifully illustrated picture book out just in time for Christmas. Roberta talks about why it is so important to rear children entirely free from false religion-based fears. Listen as she explains on Seek Reality...



SITTING IN THE POWER Mediums trained at the Arthur Findlay College in England are usually taught the importance of "building the power" before attempting to connect with spirit. This can be the difference between a psychic (who reads the aura of the sitter and has no connection with the power of the spirit) and a true medium. Martin Twycross, a tutor at the AFC, explains.





DO WE RETAIN OUR INDIVIDUAL FORM ON CROSSING OVER? Many people have the idea that on crossing over we immediately become formless, but the information that comes from the afterlife is that we retain our form and individuality.

"As we progress and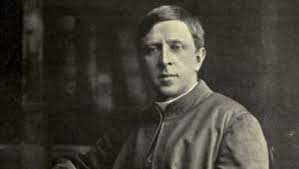 advance from realm to realm, we retain our individuality as well as the outward form and features by which we are recognised. The light which bespeaks our spiritual elevation may become more intense, but never so much as to submerge, beneath its power and brilliance, that which is our very personality. Certainly, to a person of low spirituality, the brightness of light would be blinding, but we are not inhabitants of those dark realms, and our eyes are not vexed by such light, but rather should we bask in the rays of spiritual greatness." (Mons. Hugh Benson Heaven and Earth, 98'ed).



MARION DAMPIER-JEANS, PHYSICAL MEDIUM Based in London, Marion has been a mental and physical medium for around 50 years. She is Scandinavia's best selling alternative writer with over 200,000 copies sold. She has so far written four books about her life with spirits, unfortunately not yet in English. [Read more on her webpage - Select the English flag top right].


THE GREATEST SPIRITUAL LESSON FROM SILVER BIRCH Subscribers have asked what was the greatest lesson that Silver Birch taught. From my perspective, I would say that

Silver Birch taught us that doing practical spiritual work has huge benefits on crossing over and is more important to spiritual progress than attending Church services. Silver Birch stated over and over that unselfish service INCREASES the vibrations of our spirit body (our soul). However attending church services and singing hymns does NOT increase the vibrations of our spirit-body by one iota. That is a most significant, most important lesson.



PETS IN THE AFTERLIFE We keep receiving questions from people who want to know

if pets survive physical death and whether someone will look after them until their owner crosses over. The information directly from the afterlife is that all animals survive and that pets who were loved during their lifetime will be looked after by family members or very special carers until their owners cross over. Many of our readers report that after their pets transition they can still hear and feel them when they come to visit.







MISTAKES Those who are worried that they made too many serious mistakes in life may be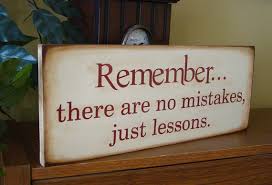 comforted to realise that we come into the physical in order to make mistakes. "To make no mistakes is to make nothing."
Sadly it is from making mistakes that we learn our greatest lessons. As long as we learn from them, mistakes are our most powerful learning experiences.



See Victor on Video
*
Subscribe to Victor's Youtube Channel
:

* What Happens When you Die
*
Afterlife and Science

*
Near Death Experiences- Evidence of the Afterlife?
*
What You Must Know Before You Die
* David Thompson's Materialization
* Million Dollar Challenge
*
The Afterlife on Trial

* A Lawyer on the Afterlife

* Suicide is not the answer
* Religion and the Afterlife
* Ghosts- Randi and closed minded skeptics when they die

* Zwinge Randi's Challenge Exposed ... Lawyer Explains
* Why Professor Richard Dawkins is Wrong

*
God--the Evidence (Without Religion)
* Afterlife Without Religion
* Skeptics Demolished

*
Afterlife Objections Demolished
* Ghosts- Randi and closed minded skeptics when they die
*
Victor Zammit speaking at Speakers Corner
* Materialized Houdini speaks to Victor

FEEDBACK: (Three only)

1) Thanks Vic for the Afterlife Report as always an interesting read. Keep on keeping on. A beacon of Light in the world ..Love, Light as always. Rose.

2) Thank you for taking the time to produce this every week, it is the one email I always open with curiosity. It's truly excellent and informative. I don't have the time to research as widely as this, so having all this wonderful knowledge brought to me is fab! Thanks Karina.


3) Hello and thank you for your wonderful Friday newsletters. I read them with great interest every week! Best regards Anna from Sweden.



HIGHLY INSPIRED MUSIC Here is perhaps the most beautiful love song ever written - SPEAK SOFTLY LOVE - the lyrics are just so wonderful - highly creative to evoke so much love in our hearts.



Whilst we encourage and we publish many papers and reports by afterlife researchers, we are not in a position to guarantee the accuracy of all claims. We accept the imputed claim that the afterlife and paranormal research done by the researchers is done in good faith. ALL WORK IS COPYRIGHT BY THE CONDITIONS SET AT THE GENEVA CONFERENCE ON COPYRIGHT.