Last week's report and all previous reports

November 24th 2017

COMMENTARY: BATTLE FOR THE MIND Over the last five years we have seen the closed minded skeptics getting fewer and fewer, while orthodox religions are also losing numerical support.

Collectively we are going through an expansion of the mind unseen in human history. Fewer people are accepting traditional creation stories and religious beliefs. At the same time they are refusing to accept the materialist explanation that everything in the universe came by chance.

Fundamentalists and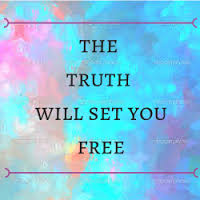 other traditional religious believers blame the reduction in the number of their followers on the evils of materialism. However people are saying that they are not finding traditional religious information convincing and relevant.

This is why objective, repeatable afterlife research is more important than ever. People are opening their minds, seeking a new understanding of who we are, and our place in the universe. People are looking for the TRUTH and the TRUTH about the afterlife sets us free from fear of death and despair about life.



DR. SAM PARNIA CLAIMS 40% OF PEOPLE HAVE CONSCIOUSNESS AFTER CLINICAL DEATH Critical care physician and lead author of the AWARE study of near-death experiences, Dr. Sam Parnia, seems to be finding it more and more difficult to maintain his posture as an agnostic researcher. In recent interviews about his work, he seems to be showing more and more impatience with skeptics.






Dr. ROBERT LANZA SAYS DEATH IS AN ILLUSION Stem cell pioneer Dr. Robert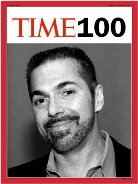 Lanza has been named by Time Magazine as one of the 100 most influential people in the world. His book "Biocentrism" shows that he is a 'new paradigm' scientist. He questions the big bang and the explanation given by materialists that everything came by chance. His main premise is that the universe does not have any "objective" existence outside of consciousness and that death, along with time, is an illusion. Read more...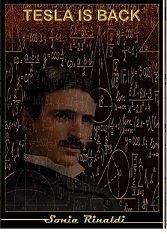 SONIA RINALDI GETS MESSAGES FROM NICOLA TESLA - IN ENGLISH In July 2017, Sonia Rinaldi in Brazil began receiving messages through Instrumental Transcommunication from Nicola Tesla. Up until then, she had been unable to get messages in English. Apparently, he worked out a way to link her South Portuguese speaking station to the North American English speaking station. Since then she has been getting very clear messages in English. Read and listen...





AFTER-DEATH COMMUNICATION FROM TOM WOODS TO HIS WIFE WALDA "During the months after Tom died, it became evident to me that our culture and society do not know how to grieve or deal with those who are grieving. I was also amazed at how most people reacted to the paranormal side of death and the afterlife. Discussion on this topic was hushed, and people who had experienced such phenomena were made to feel as if they were emotionally off-balance. How sad! "






HEAVEN KNOWS: A PERSONAL JOURNEY IN SEARCH OF EVIDENCE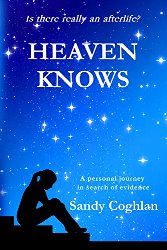 Sandy Coghlan is a superb writer. She has a way of reaching out to readers and involving them in her journey to find out whether there is evidence for the afterlife. She describes synchronicities, stunningly accurate readings from mediums, and the way books and people mysteriously found their way to her. The reader is left marveling as she describes how she slowly comes to recognise the existence of the paranormal all around her.
Read more...




GLOBAL ZOOM MEETING EVERY SUNDAY
Every Sunday (USA AND UK/EUROPE time), the Afterlife Research and Education Institute will be holding an online meeting. This coming Sunday we will be inviting people with a special interest in physical mediumship to join us.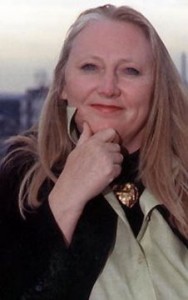 SUNDAY 26th November PHYSICAL MEDIUM MARION DAMPIER JEANS Marion has been a physical and mental medium for 50 years. Originally from Denmark, Marion moved to London as a 19 year old and has worked as a medium there ever since. In 1990 she received as special message from the brilliant deceased Danish physical medium Einer Nielsen. He asked her to go back to Scandinavia and try to revive the knowledge of Spiritualism – both mental and physical mediumship. The results have been astounding.

TIME: SUNDAY 26th NOVEMBER
London 8 pm, Vienna 9 pm, Athens 10 pm:
New York 3pm; Chicago 2pm; Phoenix 1pm; Los Angeles 12 noon. Sydney Monday 7am
To join, Click the link https://zoom.us/j/7595332928
Full program details: www.victorzammit.com/zoom/



ZOOM COMMUNITY GROUPS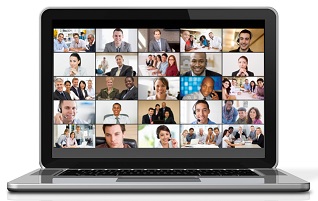 As well as the Sunday Special Interest meeting, we are also running four weekly community groups where you can connect with like-minded people about afterlife and spiritual topics.

USA: Thursday nights
UK/EUROPE: Sunday Morning
USA: Sunday evening
USA: Wednesday afternoon /UK 9pm
Full details of times: www.victorzammit.com/zoom/

This week, in all of these four groups we will be talking about some ways to navigate the challenges of the holiday season. To join the discussion: Click the link https://zoom.us/j/7595332928



INCLUDE YOUR ABSENT LOVED ONES IN YOUR HOLIDAY Sheri Perl, creator of 'The Prayer Registry' has this advice for those whose loved ones have recently transitioned.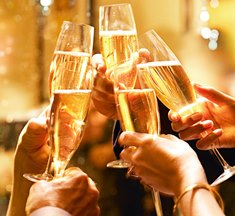 "On holidays and special occasions, set a place at the table or remember to make a toast to this person. Acknowledge the elephant in the room by bringing it right out into the open. If you're not afraid to talk about your loved one, friends and family won't be either. And if they are, at least you are setting the right example by putting your loved one front and centre."

She quotes Raymond, son of Sir Oliver Lodge, who died in World War I: "Father, tell mother she has her son with her all day on Christmas Day. There will be thousands of us back in the homes on that day, but the horrid part is that so many of the fellows don't get welcomed. Please keep a place for me."



STILL RIGHT HERE Our thanks to Suzanne Giesemann and our friends from Helping Parents Heal for sharing the messages that our loved ones are not 'lost' or 'gone' but bound closer to us than ever by the ties of love. Check out Susanne's book by the same name...

REMEMBERING THE BRILLIANT MEDIUMSHIP OF JOHN SLOAN (1871-1951)
John Sloan was one of the great independent voice mediums in the U.K. It was through John Sloan's mediumship that psychic historian and afterlife researcher Arthur Findlay was reunited with his crossed-over father. He writes that his father told him things that no other living person knew. Here is his description of what happened in one of John Sloan's seances: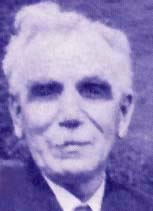 "....... for three hours, dozens of voices speaking to different people, men's voices, women's voices, children's voices, all of which I was told came from people called dead. A woman's voice spoke to a man sitting on my left. It gave a name and referred to happenings at his home. It specially referred to Tom, who was giving his father trouble, and then came advice as to how he should be dealt with. Intimate family matters were discussed between my neighbor and this female voice, and finally with love it said "Good-bye'
'That was my wife, " he whispered to me. "I never come here but she comes back to me. She always knows everything that goes on at home."

Read about Arthur Findlay's Experiences in his book On the Edge of the Etheric.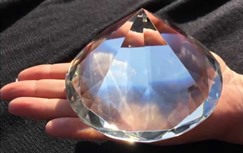 MATERIALISATIONS IN RED LIGHT IN THE FELIX CIRCLE We have always said that the greatest proof of the afterlife comes through repeated materialisation of a loved one who can talk to you in lighted conditions. Medium Kai Muegge and the Felix Circle have been working toward this goal for many years, carefully documenting every step of their progress. Since the beginning of 2017 they have been getting full form materialisations in front of qualified witnesses. Read more...

PHYSICAL MEDIUM SCOTT MILLIGAN ON WE DON'T DIE RADIO
Scott Milligan
is an outstanding physical medium and teacher of mediumship based in the UK.
See
Sandra's previous interview with Scott
.
CHRISTIAN REFORMATION URGENTLY NEEDED
It is time for Christian leaders to make their beliefs consistent with what the paranormal scientists and afterlife investigators have discovered.
1. Eternal damnation
- to be removed from religious beliefs: we are informed directly from the afterlife

from highly credible sources that there is no such thing as 'eternal damnation.' Eternal damnation was artificially put into the Bible by MISTRANSLATING the word 'eon' to mean eternal. The original Bible in the Greek language contains no such word as 'eternal'.
Read more ...

ETERNAL PUNISHMENT AN INVENTION OF THE CHURCH
MILLIONS WHO CROSS OVER ARE NOT REACHING THE LEVEL OF THE LIGHT: WHY? It is a real tragedy when reasonably good people, who are not evil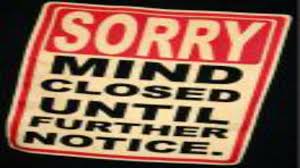 or nasty but closed minded and stubborn, do not go to the level of the Light. These are people who are firmly focused on the material, have given no thought to spiritual matters and have unresolved emotional issues. According to out-of-body explorers many find themselves in astral regions very close to the earth. But because all spirits have the spark of the Divine, they are programmed in time to start evolving towards the level of the Light.
LIFE IN THE AFTERLIFE DIMENSION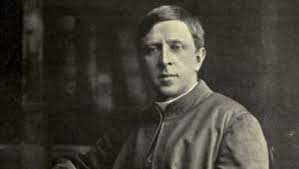 "To pass from this realm where I live to the next higher, I shall find myself walking along gently rising ground. As I proceed I shall see all the unmistakable signs—and feel them—of a realm of greater spiritual refinement. There will eventually come a point in my walking when I can go no further because I shall feel most uncomfortable spiritually. If I should be foolish enough to try to defy these feelings, I should, at length, find that I was completely unable to venture a foot forward without undergoing sensations which I could not possibly bear.(Mons. Hugh Benson - Life in the World Unseen p. 71).




YOU ARE INVITED! TO THE AREI ARIZONA AFTERLIFE SYMPOSIUM 2018: BOOK YOUR TICKETS AND HOTEL NOW.
ORGANIZED BY: The AFTERLIFE RESEARCH & EDUCATION INSTITUTE
WHEN: September 14-16, 2018.
WHERE: at the Doubletree Resort by Hilton Hotel Paradise Valley, Arizona.
Register now.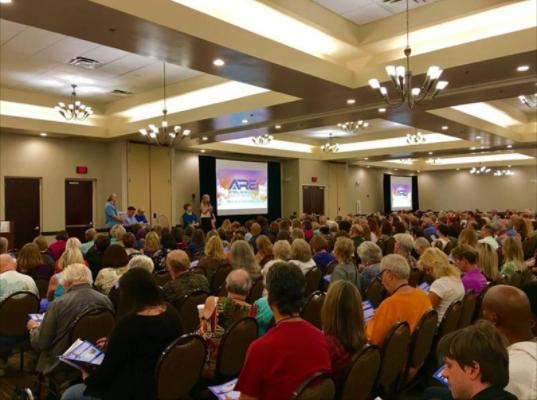 (A part of the audience: Afterlife AREI Symposium 2017)


See Victor on Video
* Subscribe to Victor's Youtube Channel:
* What Happens When you Die
* Afterlife and Science
* Near Death Experiences- Evidence of the Afterlife?
* What You Must Know Before You Die
* David Thompson's Materialization
* Million Dollar Challenge
* The Afterlife on Trial
* A Lawyer on the Afterlife
* Suicide is not the answer
* Religion and the Afterlife
* Ghosts- Randi and closed minded skeptics when they die
* Zwinge Randi's Challenge Exposed ... Lawyer Explains
* Why Professor Richard Dawkins is Wrong
* God--the Evidence (Without Religion)
* Afterlife Without Religion
* Skeptics Demolished
* Afterlife Objections Demolished
* Ghosts- Randi and closed minded skeptics when they die
* Victor Zammit speaking at Speakers Corner
* Materialized Houdini speaks to Victor

FEEDBACK: (Three only)

1) So enjoy the Afterlife reports every week. Thank you so much. Linda.

2) Awesome report, Victor and Wendy! Glad you included Spong in there. Joshua.

3) I actually haven't read Life in the World Unseen yet, so I downloaded if from the Friday Report. It can be difficult to read a pdf this size on a phone however, which is how I typically read books these days (though I am steadily building my library of hard cover Silver Birch books as treasures for my library!) I looked around and found EPUB and MOBI versions, which can be more easily read with e-reader apps like Kindle and Moonreader. Here's the link. Eric.


HIGHLY INSPIRED MUSIC: DOWN MEMORY LANE: ONE OF TOM JONES MOST SPIRITUAL SONG: 'I BELIEVE' - wonderful, highly melodious, highly spiritual lyrics - sung with a lot of feeling.




Whilst we encourage and we publish many papers and reports by afterlife researchers, we are not in a position to guarantee the accuracy of all claims. We accept the imputed claim that the afterlife and paranormal research done by the researchers is done in good faith. ALL WORK IS COPYRIGHT BY THE CONDITIONS SET AT THE GENEVA CONFERENCE ON COPYRIGHT.