Last week's report and all previous reports

April 21st 2017

COMMENTARY: CONTINUOUS SPIRITUAL REFINEMENT
I feel sure that most of us are trying to do the right thing and can expect to be well received when we cross over. But I have been asked many times if there's a way that we can do more while we are alive to improve our spirituality.
What gets your vibrations higher is when you focus on the positive, practice gratitude and forgiveness and do
selfless service
without expectation of any reward.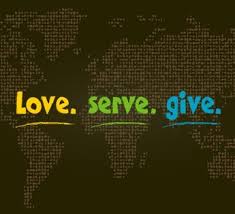 Actively helping - from the heart - those who need your help means you are making the world a better place. We are credibly informed directly form the afterlife that, ironically, selfless service has higher spiritual value "believing" or taking church services. This is because selfless service actually
increases
your level of spirituality - you are
increasing
the vibrations of your spirit etheric body.
ON CONSCIOUSNESS BY DR PIM VAN LOMMEL
Cardiologist Pim van Lommel details his research into near-death experiences, the scientific and spiritual implications of consciousness independent of brain functioning.


THE AFTERLIFE RESEARCH AND EDUCATION INSTITUTE SYMPOSIUM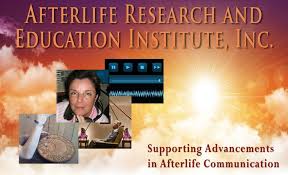 We are expecting an amazing gathering of pioneering afterlife researchers, developers, educators, and practitioners to be meeting in Scottsdale Arizona from 15th to 17th September 2017.
Read more...
The wonderful
SONIA RINALDI
will be coming from Brazil to share her work recording voices and images of people in other dimensions.
Read more..
BOOK NOW FOR A HUGE DISCOUNT
on admission. Join AREI for $25 and get access to 3 days of events for $125.
BUT HURRY ONLY UNTIL MAY 15th.
Read more...



SCIENTIST MARIO BEAUREGARD ON THE OBSOLETE

MATERIALIST WORLDVIEW
"Internationally-known researcher and author, Dr Dean Radin, convincingly demonstrates that psi phenomena invalidate the assumptions associated with the obsolete materialist world view. Recognizing the fundamental aspect of mind and consciousness, Dr. Radin also explains why it is now time to significantly revise and expand our concepts about who we are and the ultimate nature of reality." Mario Beauregard, PhD, neuroscientist, author of
The Spiritual Brain
and
Brain Wars




UNEXPECTED DEATH AND SUICIDE: WHAT HAPPENS NEXT? Medium Susanne Wilson writes: "We all know someone who has died suddenly and unexpectedly. The living experience grief and unanswered questions. They ask, 'Is my loved one really okay?' On behalf of the dead community, here is the answer to that important question, shared with compassion and love. This was recorded several weeks before my cousin's sudden death. About being dead he said, 'I love my new life.'"


JENNY MATERIALIZES THROUGH FOUR DIFFERENT PHYSICAL MEDIUMS
Ron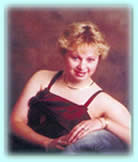 Gilkes became desperate when his daughter, Jenny, took her own life. He even thought about suicide himself because he missed her so much. So you can imagine how much emotion he felt when she materialized through a physical medium. He writes: "I cannot even begin to describe how on this occasion, when I recognized Jenny's voice saying "Hello Daddy: I am sorry Daddy", that I was able to compose myself. I can only presume it was strength given to me by others."
Since that time he has been reunited with Jenny on five different occasions through four different materialization mediums, including David Thompson. After Ron's father died, Jenny communicated again and told her dad that she had a new pony as well as the one she had while alive and that she was teaching her grandfather to ride horses in the afterlife. At a later date both Jenny and her grandfather materialized together.
Read more...
Ron has created a centre for physical mediumship in Banbury England which he calls
Jenny's Sanctuary.

MORE ABOUT SILVER BIRCH, AND THE SPIRIT TEACHINGS WE OFTEN QUOTE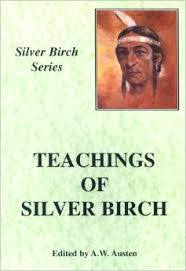 Maurice Barbanell was the medium who transmitted the teachings of Silver Birch from the spirit world. But he was not the author of them.
A Native American living in the spirit world was the medium who brought them from the higher realms and passed them on to Maurice Barbanell. He was given the name Silver Birch for convenience, but, like Maurice Barbanell he was not the author of the teachings either.
They came from a spirit person living in the higher spheres who gave very few details about himself. He deliberately chose to remain anonymous "so that I would make no appeal of illustrious personage, title, rank, or fame, but would be judged on what I said and what I did." He said his last lifetime occurred around 3,000 years ago.
He also explained that the teachings he passed on were influenced by a collective group of "a huge number of prophets, seers, sages, wise men of the East and the West, of high and low estate, philosophers of Greece and Rome, Syria, Chaldea, Persia and Babylon, mingled with those of later generations from Italy, France and Germany all with wills perfectly attuned, with minds in harmony".
Read more about Silver Birch and his predictions for the future of the world...
MOTHER COMMUNICATES WITH SONS USING AUTOMATIC WRITING It took her a whole year of practising every day, but Khorshed Bhavnagri was eventually able to use automatic writing to communicate with her two sons who had been killed in a car accident. She claims that they dictated to her The Laws of the Spirit World.



IS BARBRO KARLEN THE REINCARNATION OF ANNE FRANK?
Dr. Walter Semkiw MD
is a passionate researcher into reincarnation. He writes: "If the German people during WW II knew that one could be born Jewish in one lifetime and Christian in another, the Holocaust could never have happened. Similarly, when Muslim Palestinians realize that they can be reborn as Israeli Jews, when Sunnis know they can reincarnate as Shiites, Christians understand they can be reborn into an Islamic culture and vice versa, then conflict based on these cultural differences will be mitigated. Barbro Karlen's case dramatically demonstrates how reincarnation research and evidence of reincarnation can transform the world in a positive way."

QUESTION: What kind of a body are we going to have the moment we physically die on earth - crossing over to the afterlife?

Directly from the afterlife: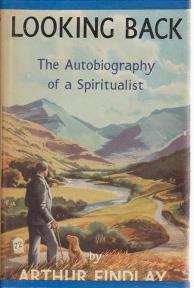 "I have a body which is a duplicate of what I had on earth, the same hands, legs and feet, and they move the same as yours do. The etheric spirit-body I had on earth interpenetrated the physical body. The etheric spirit-body is the real body and an exact duplicate of our earth body. At death we just emerge from our flesh covering and continue our life in the etheric world, functioning by means of the etheric spirit-body just as we functioned on earth in the physical body. The etheric spirit-body is just as substantial to us now, as the physical body was to us when we lived on earth. We have the same sensations. When we touch an object we can feel it, when we look at something we can see it..." (from Arthur Findlay's Looking Back, 1988 ed. p.215.)

THE APRIL ISSUE OF THE GROUND OF FAITH IS NOW ONLINE
Advanced Christians from New Zealand bring out valuable resources and information on spiritual growth linked to paranormal awareness.
Read more …
BARBARA WHITFIELD'S NDE TOOK HER FROM ATHEIST TO SPIRITUAL COUNSELOR
Spiritual counselor and near-death researcher,
Barbara Whitfield
, talks about her own near-death experience and her work with Dr. Kenneth Ring. Like many near-death experiencers her marriage broke up because she could no longer go back to being the person she was before. Her description of her life review is fascinating.

STUNNING DEMONSTRATIONS OF REMOTE VIEWING
In 48 different television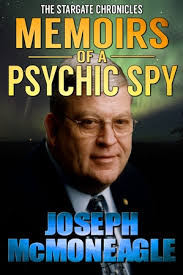 demonstrations
Joe McMoneagle
successfully described the contents of sealed envelopes, located missing people, producing a wealth of descriptive details about targets as well as drawing maps and landmarks leading to them. He was asked to find three people from names and birth dates placed in a sealed envelope. The people had been missing for more than thirty years and no-one knew if they were dead or alive. Detectives followed up on his information and all three people were located.
Read more…

READ CAREFULLY THIS IMPORTANT
SYMBOLIC STATEMENT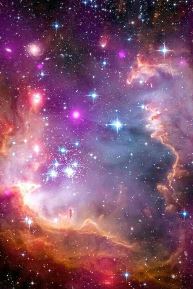 "Two men looked out through prison bars; One saw mud, the other stars."
Could two lines better express the power of the mind over surroundings? As it is here, so will it be hereafter. Some minds are only sufficiently developed to see mud, but others are able to comprehend the majesty of the universe.
It also applies to how we see people. We can be judgmental and see the negative in them, or we can see their potential as part of the divine.
WHAT IS IT LIKE TO BE ABLE TO REALLY TALK TO ANIMALS?
Dr. Monica Diedrich
is interviewed by by Anita Burns on "Open Mind," a show about walking the path of life (an Allen Burns production). Dr. Monica talks about how she communicates with pets and how it got started.
See Victor on Video
* Subscribe to Victor's Youtube Channel:
* What Happens When you Die
* Afterlife and Science
* Near Death Experiences- Evidence of the Afterlife?
* What You Must Know Before You Die
* David Thompson's Materialization
* Million Dollar Challenge
* The Afterlife on Trial
* A Lawyer on the Afterlife
* Suicide is not the answer
* Religion and the Afterlife
* Ghosts- Randi and closed minded skeptics when they die
* Zwinge Randi's Challenge Exposed ... Lawyer Explains
* Why Professor Richard Dawkins is Wrong
* God--the Evidence (Without Religion)
* Afterlife Without Religion
* Skeptics Demolished
* Afterlife Objections Demolished
* Ghosts- Randi and closed minded skeptics when they die
* Victor Zammit speaking at Speakers Corner
* Materialized Houdini speaks to Victor

FEEDBACK: (Three only).
1) Much love and many thanks Victor and Wendy for yet another wonderful report. I have introduced many of my friends to your site, and your articles have them all totally convinced, and very relieved to know that this life isn't the end. You help so many. Bless you both for your untiring and selfless work. Carol
2) Thank you Victor for the great work you do, I subscribed to your newsletter on 2006 and have been an avid reader ever since. May you and Wendy have a lovely and peaceful Easter. Mimi
3) Thanks so much Victor and Wendy for all you do to uplift and inspire us all. Louisa


HIGHLY INSPIRED MUSIC Celine Dion is undoubtedly one of the greatest singers in the world to-day. Hear her soul singing The Power of Love - with so much emotion and love!


Whilst we encourage and we publish many papers and reports by afterlife researchers, we are not in a position to guarantee the accuracy of all claims. We accept the imputed claim that the afterlife and paranormal research done by the researchers is done in good faith. ALL WORK IS COPYRIGHT BY THE CONDITIONS SET AT THE GENEVA CONFERENCE ON COPYRIGHT.