Last week's report and all previous reports

April 7th 2017

COMMENTARY: THE AFTERLIFE WILL BE

ACCEPTED BY ALL PEOPLE AROUND THE WORLD Now that science has taken over the study of the afterlife, at some time in the future all the world will accept that there is an afterlife as many scientists and other professionals have confirmed.
This means that the acceptance of the existence of the afterlife will have nothing to do with personal beliefs or historical, religious or other traditional and cultural beliefs.
I applied to the afterlife the 'dialectics of history' (a method of analyzing developments by argument and counter-argument, see below). Starting from some two thousand years ago, I briefly trace the development of materialism and state that one can observe that there is an irresistible and inevitable trend towards afterlife science and world spiritual enlightenment being the final stage of mankind...." Read full article.



SKEPTICS CANNOT EXPLAIN...
1) THE PEAR LAB RESEARCH INTO MIND-MACHINE INTERACTION
Princeton Engineering Anomalies Research (PEAR) established that the human mind can influence machines. By 1993, the PEAR program had conducted over FIVE MILLION trials. In 1997, Jahn and his colleagues at PEAR produced a paper updating their experiments. (R.G. Jahn, R.D. Nelson, Y.H. Dobyns and G.J. Brandish ... Journal of the Scientific Exploration, 1997, Vol. !! No.3 pp. 345-367).






SKEPTICS CANNOT EXPLAIN...
2) RUPERT SHELDRAKE'S RESEARCH INTO MIND-MIND INTERACTION
Rupert Sheldrake talks about his work on telepathy in a recent talk at London University.




ROMAN CATHOLIC 'SAINTS' HAVE OUT-OF- BODY EXPERIENCES
OBE trainer
William Buhlman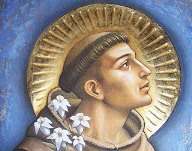 points out that numerous Western mystics, including several Roman Catholic saints, have reported the ability to leave their bodies. "Saint Theresa of Avila's autobiography contains detailed descriptions of her out-of-body travels. She reports: 'One feels one has been transported into another and different region. The soul is suspended in such a way that it seems to be completely outside itself.' Other Catholic saints and monks known for out-of-body experiences and bi location include Saint Francis Xavier, Father Padre Pio, and Saint Anthony of Assisi" (see picture above).
Michael Cocks, has been an Anglican Priest for 60 years, so what's he doing talking to channeled spirits?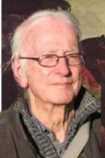 Read interview and listen.

OUT-OF-BODY EXPERIENCES WITH LUIS MINERO
Luis Minero began to have OBEs as a 12 year old. He is now president of the
International Academy of Consciousness
. He is also author of
Demystifying the Out-of-Body Experience
. A fascinating discussion.

ARTHUR FINDLAY TELLS US NO NEED TO FEAR DEATH
"Death, I am told, is as easy and as simple as going to sleep and then awakening. Our etheric body slips out of the physical body, carrying the mind with it, and we awake to our new surroundings to find our friends and relations ready to help and instruct us in our new life." A. Findlay (
The Rock of Truth
).


NANCY RYNES ON HOW TO CONNECT WITH HIGHER BEINGS
As a scientist, science writer, and corporate trainer, for over two decades Nancy Rynes aligned herself with the skepticism prevalent in so much of the scientific community. She remained an atheist until her life-changing bicycling accident and near-death experience (NDE). Now, Nancy is an avid spiritual seeker as well as practitioner of compassion and kindness.
See her webpage.
QUESTION: DO WE LOSE OUR INDIVIDUALITY IN THE AFTERLIFE?

Victor: Not according to Mons. High Benson a highly credible afterlife teacher who writes: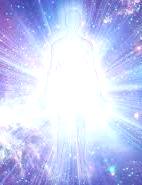 "As we progress and advance from realm to realm, we retain our individuality as well as the outward form and features by which we are recognised. The light which bespeaks (shows) our spiritual elevation may become more intense, but never so much as to submerge, beneath its power and brilliance, that which is our very personality.
Certainly, to a person of low spirituality, the brightness of light would be blinding, but we are not inhabitants of those dark realms, and our eyes are not vexed (troubled) by such light. (from
Anthony Borgia Heaven and Earth
)


A MEDICAL DOCTOR STRUGGLES WITH SKEPTICISM
Dr. Ian Rubenstein
has been a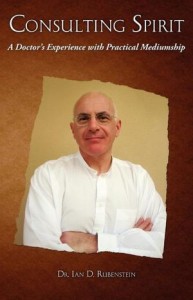 doctor in England for 36 years and a family physician for 30 years. He has been thoroughly indoctrinated in scientific materialism, and works in a very conservative profession. Both these things make it difficult for him to fully embrace his own experiences with the afterlife and his mediumship.
Listen as he discusses his dilemma with Alex Tsakiris...
AUSTRALIAN MEDIUM CHARMAINE WILSON
Charmaine Wilson is a world-renowned Australian medium, who has been consistently recognised for her skill and compassion since awakening to her gift in 1999. Her guides asked her to take mediumship to smaller towns around country Australia, where there is little access to mediums. The message that they ask her to pass on is that our loved ones in spirit want us to keep living after loss and to try to get the most out of life.
AFTERLIFE EVIDENCE REDUCES GRIEF

Mike Tymn's most recent column: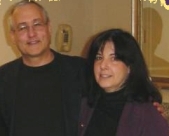 "When Bob and Phran Ginsberg joined a support group for bereaved parents following the death of their daughter, Bailey, in an auto accident on September 1, 2002, they were informed that the subject of life after death was not suitable for discussion as it did not relate to coping with grief. "We found that odd," says Bob, a 65-year-old semi-retired insurance agent residing in Huntington, N.Y., "as we believed that the only thing that could provide comfort to bereaved parents was the possibility that their child still survived."
Read more...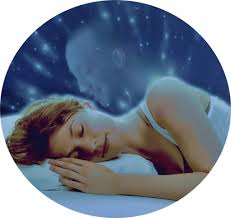 DREAM VISIT CONFIRMATION
Have you ever had information come through in a dream visit that was later confirmed? Medium Suzanne Giesemann shares a wonderful example told to her by one of her clients.
Read more...

AFTERLIFE COMMUNICATION: RELIGIOUS BELIEFS IN THE AFTERLIFE
When a person stops using the body, everything about his or her thoughts, attitudes, personality, and beliefs remains the same. For some, when they leave the body, they retain their religious beliefs for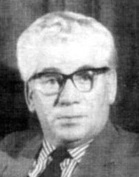 years or decades.
The speakers in Leslie Flint seances describe people who cling to the religious beliefs which they held while on the Earthly plane. They have not evolved spiritually to leave their beliefs behind, although Flint's guide, Dr. Marshal, assures us that they will eventually grow beyond them. Some are in groups waiting for the rapture and second coming of Christ when they will be caught up to heaven.
Read more..
.
REASSURING WORDS FROM SPIRIT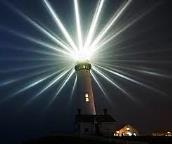 "Try not to be engulfed by this gloom resulting from violence and terrorism. Try to rise above it, to be in the world but not of the world, to be aware of your spiritual nature, your divine potential, so that at least you become a little lighthouse of the spirit with rays that will help those seeking to find you." Silver Birch
More Philosophy of Silver Birch
p. 209.
AN AFTER-DEATH CONTACT?

We now know that our loved ones in spirit are sometimes able to take over the minds of birds to get a message of love through to their humans. When this great horned owl hugged his favourite human he explains at 2.00 why he immediately associated it with his father.
*
Subscribe to Victor's Youtube Channel
:

* What Happens When you Die
*
Afterlife and Science

*
Near Death Experiences- Evidence of the Afterlife?
*
What You Must Know Before You Die
* David Thompson's Materialization
* Million Dollar Challenge
*
The Afterlife on Trial

* A Lawyer on the Afterlife

* Suicide is not the answer
* Religion and the Afterlife
* Ghosts- Randi and closed minded skeptics when they die

* Zwinge Randi's Challenge Exposed ... Lawyer Explains
* Why Professor Richard Dawkins is Wrong

*
God--the Evidence (Without Religion)
* Afterlife Without Religion
* Skeptics Demolished

*
Afterlife Objections Demolished
* Ghosts- Randi and closed minded skeptics when they die

*
Victor Zammit speaking at Speakers Corner
* Materialized Houdini speaks to Victor

FEEDBACK: (Three only).
1) I rather like Dr J.Benor M.D. a doctor and spiritual healer......
Personal Spirituality Science, Spirit, and the eternal soul.
Bernie Siegel MD and Larry Dossey M.D. commend this book... Larry Dossey M.D Says there is profound empirical evidence favoring the existence of the soul, in this book. Dan Benor has studied unconventional healing and spiritual awareness as a researcher and a participant. He says 12 to 50 percent of people who are resuscitated report NDE experiences. I had many workshops with his wife, the head at the time of the Bristol Centre here for cancer care. Many tales would she tell re NDE and her thoughts of the extended consciousness. This GP was way ahead of his time....and took the flack from his colleagues 'the ole boy network' AS SOOOO many won't...He headed the Uni at Westminster here... for Masters Degree in complementary therapies and body work...Great stuff. Susan Filer.
2) Prior to my retirement I was an OT Nurse, the last 20 years in the same Hospital and during that time I was quite open about my Spirtualist lifestyle when asked. Believe me, if a surgeon knows you well, they will seek you out in private to pick your brains. Pat.
3) I'm forwarding the Jail Dog program video to friends! Thanks for all your work.
Nancy
HIGHLY INSPIRED MUSIC
: Two of the greatest singers in the world - Andrea Bocelli and Sarah Brightman sing one of the greatest classic songs ever: TIME TO SAY GOODBYE.
Whilst we encourage and we publish many papers and reports by afterlife researchers, we are not in a position to guarantee the accuracy of all claims. We accept the imputed claim that the afterlife and paranormal research done by the researchers is done in good faith. ALL WORK IS COPYRIGHT BY THE CONDITIONS SET AT THE GENEVA CONFERENCE ON COPYRIGHT.