January 29th 2016


Last week's report and all previous reports
COMMENTARY: SCIENTISTS WILL NEVER CREATE LIFE!
Every now and then we hear from

skeptical scientists who claim that in the future it will be possible to "cheat death" either by using clones, or cryogenics or digitally mapping human consciousness. Yet science today has not even begun to understand what consciousness is and is not able to create even a seed of a flower from elements. This is what comes to us directly from the afterlife dimension:
"From the vast laboratories of science have come from time to time reports of discoveries by biochemists that are described as placing humanity "on the verge of creating life." Scientists may continue to arrange different combinations of substances, or different combinations of the components of various substances. They may even be able to form what to them are new expressions. But they will NEVER be able to create life, for the life force or spirit that animates all things and creatures and people, and that comes from a Source that cannot be fully comprehended, is beyond our power to duplicate". (
Spiritual Light
802)


DR. JEFFREY LONG: THERE IS AN AFTERLIFE
For more than 10 years Dr. Jeffrey Long, a radiation oncologist from Louisiana, USA, has been at the forefront of near death experience research.
HAVE YOU HAD A REUNION THROUGH PHYSICAL MEDIUMSHIP?
So much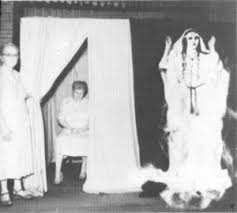 wonderful afterlife evidence from physical mediumship is in danger of being lost. If you have been reunited with a loved one through a physical mediumship seance we would love to hear from you. We are collecting first person accounts of evidential reunions through materialisation, direct voice or transfiguration to be published. Please let us know the name of the medium, when and where the sitting took place, what happened, why you believe the person was your loved one and how the reunion affected you. Email books@victorzammit.com.



BEYOND THE RAINBOW: THE SPIRITUAL AUTOBIOGRAPHY OF AUBREY ROSE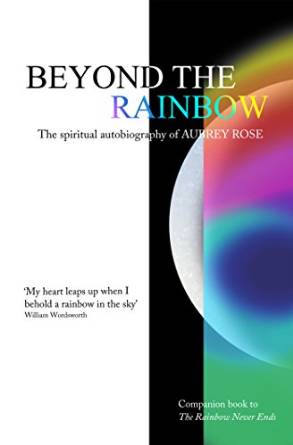 To say that Aubrey Rose has had an interesting life would be an understatement. A prominent London solicitor and advisor to governments and prime ministers, he was also a close friend of direct voice medium Leslie Flint. With his wife, Sheila, and his mother-in-law, Aubrey attended many small group sittings and had direct communication with his son, David. His book describes the evidence of the afterlife piling up in hundreds of tapes.
His new book
also describes how he integrated his spiritual experiences into his life. He held significant public, communal and international offices, worked enthusiastically as an environmentalist, lawyer, author, inter-faith leader, human rights activist, gardener, humorist and gave spiritual healing to patients in the back of his law office. He has also been instrumental in setting up the Leslie Flint Trust to preserve and share the hundreds of tapes.
Read extracts..

WHAT HAPPENS WHEN WE DIE?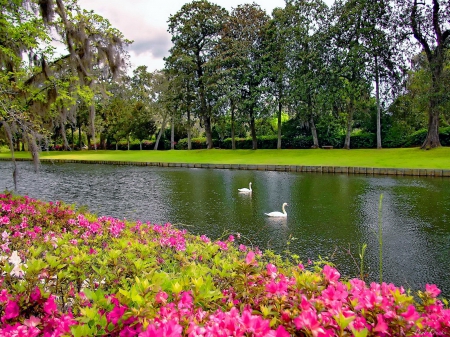 Spirit Teacher White Eagle describes how some souls are met on the other side:
"Many souls who come over to the Spirit World from the Earth arrive in such a state of confusion that they do not know where they are at first. Very soon they are guided by both visible and (to them) invisible helpers to a quiet place - sometimes to a grassy bank where flowers are sweetly scenting the air, and where a gentle river is flowing by. There they feel around them a sense of happiness, stillness, joy and serenity.They absorb the spiritual atmosphere of quietude and peace. When they are thus prepared their eyes are opened and they see their guide and teacher of the spirit who is waiting.

They hear no words of judgment or of condemnation, but only receive encouragement, sympathy and understanding.They absorb love both from this companion and from their surroundings. They learn very rapidly then, absorbing the harmony and perfection of their environment.This is the beginning of their wide path of learning in a new life."




WISDOM FROM NORTH ON HOW TO ASTRAL PROJECT: A BEGINNER'S GUIDE










SUPERSTAR BARBARA STREISAND RECEIVED MESSAGES FROM HER DEAD FATHER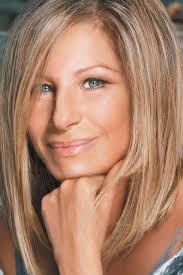 The magnificent Barbara Streisand says she is a firm believer in the afterlife. The star who has had numerous singing and film successes, says her inspiration for the hit movie "Yentl" came from her father, who spoke to her from beyond the grave. Her father died when she was only 15 months old, but she claims to have received two messages from her father in 1979, four years before Yentl was released.
She said: "The first one was "Sorry", which was astounding because I was angry with him for dying and leaving me. The second message was "Sing proud". I know it sounds crazy, but it was my father telling me to have the courage of my convictions. I made Yentl. And I did sing proud.
At the time, Streisand says she was trying to decide whether to direct and star in Yentl, a story about a Jewish girl who disguises herself as her dead brother Anshel so she can study to become a rabbi. A few days before, she had made her first visit to her father's grave. In an astonishing coincidence it was next to that of a man named Anchel! She added: "To me, this was sign from beyond that I should definitely make this movie." (Source
Associated Press
)

DR. STUART R. ROLLS: THE HEREAFTER AND SUPERNATURAL
This book is a follow up to Dr. Rolls'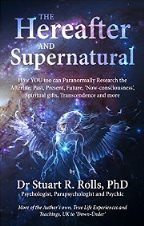 sincere and heartfelt autobiography
My Psychic Experiences
(U.K., NZ & Australia). "Now he has produced this all-encompassing masterpiece
The Hereafter and Supernatural
so warmly for readers generally but it is scholarly enough to reach the highest intellect. The remarkable fifteen chapter headings and epilogue note the book's entire sweep, ranging the whole psycho-spiritual spectrum. Where else in one book would you find researching the past, present and future paranormally and harnessing a 'now consciousness', 'spiritual gifts' and one's own transcendence?"

Explore preview on Amazon.

See Dr. Rolls'
other books
and
meditation tapes.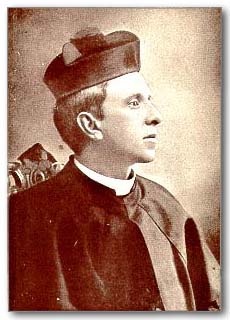 WHAT HAPPENS WHEN A CATHOLIC PRIEST FINDS HIMSELF PSYCHICALLY GIFTED?

"The fact that I was a priest (with psychic gifts) did not preclude me from visitations of what the Church preferred to look upon as devils, although I never once, I must confess, saw anything remotely resembling what I could consider as such.

I did not grasp the fact that I was what is called, on the Earth-plane, a sensitive, a psychic - one gifted with the power of 'seeing', though in limited degree. This incursion of a psychic faculty into my priestly life I found to be considerably disturbing since it conflicted with my orthodoxy. I sought advice in the matter from my colleagues, but they knew less than I knew, and they could only think of praying for me that these 'devils' might be removed from me."
Mons. Hugh Benson directly from the afterlife.


AFTERLIFE EVIDENCE 'PROXY SITTING': In mediumship research sometimes a person seeking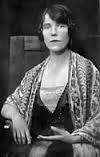 information about a loved one would ask someone else to go and see the medium on his/her behalf. This showed that the medium was not reading the body language or the mind of the sitter. Rev. Charles Drayton Thomas, a Methodist minister who became a psychic researcher, spent many years as a 'proxy sitter' investigating the mediumship of the gifted medium Mrs Leonard (pictured above) and recording his results for the Society for Psychical Research. Read more...




PSYCHIC ESPIONAGE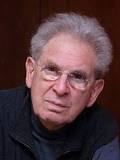 In 1972, laser physicist Russell Targ, co-founded the Stanford Research Institute's program to investigate the development of psychic abilities as a branch of physics. This was called 'remote viewing'. In his ten years with this program, he came to understand that most people have the ability to describe events and locations that are blocked from ordinary perception. He claims that he got interested when he was working as a magician and suddenly had psychic flashes; he claims that this happens to many magicians. In this fascinating talk he recounts some of the most outstanding cases of psychic ability he encountered. He also outlines these in his book The Reality of ESP: A Physicist's Proof of Psychic Abilities.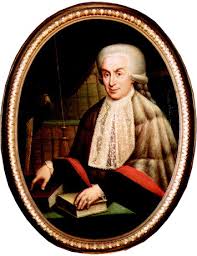 WHY LISTEN TO SKEPTICS' NEGATIVITY? Every new discovery in science goes through a period of initial ridicule. Galvani, the discoverer of electricity (pictured left) experienced it from two sides:
"I am attacked by two very opposite sects - the scientists and the know-nothings. Both laugh at me, calling me 'the frogs' dancing master.' Yet I know I have discovered one of the greatest forces in nature."



THIS LIFE - NEXT LIFE DOCUMENTARY now with subtitles in Portuguese.
Thanks to Luis Sergio Marotta for creating an introduction and subtitles in Portuguese for Keith Parsons wonderful documentary on the evidence for the afterlife.
Original English version
.

BRILLIANT PSYCHIC DETECTIVES
Place: Cumru Township Police Pennsylvania
Case: Unnamed woman strangled


Gifted Psychic: Dr. Lauren Thibodeau
Evidence produced: Detective Wanner, Cumru Township Police in Pennsylvania first consulted Dr. Lauren Thibodeau about an unrelated case and she told him that soon he would be working on an old, unsolved crime. Six months later Detective Wanner was given the file on an unnamed woman who had been strangled, tied up in a blanket and dumped over an embankment in the small community of Cumru Township, in December 1984. Dr Thibodeau had visions of lines of light across a map from New York to Chicago, a truck driver and the Brooklyn Bridge. She said the murderer was a smoker, wore a thick flannel shirt; there was sexual violence; the incident occurred near the Great Lakes; truck door was white. Spurred on by the psychic's accurate information, Detective Wanner was able to identify the victim and make contact with the victim's family. Detective Wanner was able to arrested the murderer.
Detective Wanner's comment: "... the psychic's assistance was critical to solving the case. "

15 YEAR OLD BOY MAKES POTENTIALLY MAJOR MEDICAL DISCOVERY
Jack Andraka was a fifteen year old high school student when he developed a novel paper sensor that could detect pancreatic, ovarian, and lung cancer in 5 minutes for as little as 3 cents.

IT'S ON THIS WEEKEND! THE AFTERLIFE EXPLORERS CONFERENCE IN MELBOURNE 29-31st January 2016

Bringing together 26 afterlife researchers and teachers over 3 days to explore the survival of our consciousness beyond death.
View program.
Keynote speakers
PMH Atwater
and
Anthony Peake
will be joined by
24 other experts
. Topics include: paranormal investigations, near-death experiences (NDEs) and out-of-body experiences (OBEs), after-death communication and mediumship, past life regression therapy, life between lives, multidimensional realities and consciousness studies etc.
Read more...


See Victor on Video
* Subscribe to Victor's Youtube Channel:
* What Happens When you Die
* Afterlife and Science
* Near Death Experiences- Evidence of the Afterlife?
* What You Must Know Before You Die
* David Thompson's Materialization
* Million Dollar Challenge
* The Afterlife on Trial
* A Lawyer on the Afterlife
* Suicide is not the answer
* Religion and the Afterlife
* Ghosts- Randi and closed minded skeptics when they die
* Zwinge Randi's Challenge Exposed ... Lawyer Explains
* Why Professor Richard Dawkins is Wrong
* God--the Evidence (Without Religion)
* Afterlife Without Religion
* Skeptics Demolished
* Afterlife Objections Demolished
* Ghosts- Randi and closed minded skeptics when they die
* Victor Zammit speaking at Speakers Corner
* Materialized Houdini speaks to Victor





FEEDBACK: (Three only).
1) Dear Victor and Wendy - I want to thank you for your lifetime of work on the after life and for your wonderful weekly reports - I was introduced to your report and work through Roberta Grimes - In August of 2015 my dear wife of 58 years passed away from cancer and then in October my daughter(57 years old) passed away from leukemia - I have been working my way through and emotional upheaval and grief that I hope no one has to go thru - The work you do and that Roberta does have helped more than I can express -- I am getting through it slowly -- God bless you and Wendy - Jean
2) Hey Dr. Zammit, I'm a college student who has studied a decent amount of mathematics and physics .. I'd like to thank you for relieving a decent amount of my anxiety about the afterlife. I had a couple family members pass away .... It left me feeling so hopeless and empty inside. I'm still struggling to be honest but a lot of the pain was relieved when I came across your work. Nick
3) Thank you so much for everything - your work has helped me enormously! Madison N.

INSPIRATIONAL MUSIC: WE REMEMBER Neil Diamond's greatest world classic song: 'SWEET CAROLINE' inspired, we are informed, by J.F. Kennedy's daughter, Caroline.
Whilst we encourage and we publish many papers and reports by afterlife researchers, we are not in a position to guarantee the accuracy of all claims. We accept the imputed claim that the afterlife and paranormal research done by the researchers is done in good faith. ALL WORK IS COPYRIGHT BY THE CONDITIONS SET AT THE GENEVA CONFERENCE ON COPYRIGHT.