January 22nd 2016


Last week's report and all previous reports
COMMENTARY:

TIME TO BE BRAVE AND TEST THE EVIDENCE AGAIN Some of the greatest scientists who ever walked on this planet earth such as Sir William Crookes, Sir Oliver Lodge and Sir William Barrett were able to perceive the paranormal with true scientific equanimity. They investigated the evidence for the afterlife and confirmed that the evidence shows yes, the afterlife exists. And this was done scientifically, without referring to religion. They used their scientific skills to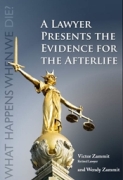 do extensive afterlife investigations. To-day we have many credible scientists and others saying after they investigated the afterlife, yes, the afterlife - and the paranormal exist. Why is it then, that orthodox science is keeping away from the most important information we have on this planet earth - something which is of crucial importance to every living human?




PROFESSOR BRUCE GREYSON REVIEWS 40 YEARS OF SCIENTIFIC RESEARCH INTO THE AFTERLIFE
He describes 3 lines of evidence they investigated at the University of Virginia:
1) Reincarnation (4.10 mins to 12.00 mins)
2) Mediumship studies including drop-in communicators and evp (12.00 mins to 20.17 mins)
3) Evidence that the mind can function independently of the brain (22 mins to 35 mins)
The sound of the video is a little odd between the 5 min and 8 min mark but great after that. Dr. Greyson's conclusion is that when you combine the data the best explanation is survival after death.



THE CASE OF FATHER GIUSEPPI RICCARDI
In 1948 in a seance in Tuscany Italy, a
spirit came through a
direct voice medium
who was not known to the medium or anyone present. He said he was a priest who had been shot by one of his parishioners in Canton, Ohio. In 1987 Dr. Ian Stevenson from the University of Virginia followed the case up and found that Father Joseph Riccardi had been murdered in his church in Canton, Ohio in 1929. This is an excellent example of a 'drop in communicator' who provides evidence that the information received by the medium is not coming from a sitter.
Download full report
in PDF format.

DR. JAMIE TURNDORF TALKS ABOUT HER SPIRITUAL RECONNECTION WITH HER DECEASED HUSBAND
internationally renowned former Jesuit priest Emile Jean Pin.
SHARON STONE'S NEAR DEATH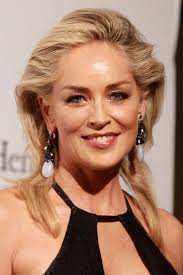 EXPERIENCE 'Basic Instinct' star, Sharon Stone, 54, says she had a near-death-experience when she had a nearly fatal brain aneurysm in 2001. She says that as a result she is now unafraid of death as the experience was so beautiful. The glamorous actress said: "A giant vortex of white light was upon me. I took off into this glorious, bright white light and I started to see some of my friends. It was a very fast experience and then – whoosh! I was suddenly back in my body and the room." Watch as she describes her experience to Oprah.




MENTAL MEDIUMSHIP QUESTION Victor, What exactly is 'mental mediumship'? What is a reading by a mental medium?
Victor: A mental medium is someone who is able to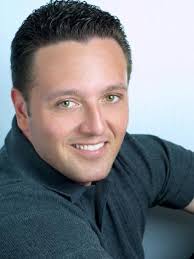 see, hear, smell or sense people in the spirit world as well as being psychic. Many of the best mental mediums are able to give public demonstrations of evidence of survival to large numbers of people as well giving private readings. Photo left, shows John Edward, a very popular international mental medium. Read more about mental mediums and see sample readings.


PSYCHIC DETECTIVES "A Fateful Friendship"
Place: Tempe, Arizona

Case: Missing person, Stacey Hendrickson
Psychic:
Gale St.John
Police Officer in charge of the case: Detective Allen Reed

Evidence – some of the evidence produced by the gifted psychic 2,000 miles away from the scene: "I see water, cracked earth, a corrugated type of metal covering a building … palm trees … I see something across her wrists … I feel sharp pain in the back of my head … she was shot in the back of her head … you must find her roommate … the one who is going out with the roommate tonight is the killer and is planning to kill her…" (Police found the roommate, found the person, John Barry Adams, … arrested him …He was sentenced to 29 years in prison for murdering Stacey Hendrickson).

Police Comments: DETECTIVE ALLEN REED,
from Tempe, Arizona Police Department, stated that before meeting the psychic he was a skeptic. But after working with gifted psychic, Gale St.John, this is what he said in his own words: "I realized this (what was in the autopsy report) is exactly what psychic Gale St.John told me (from 2,000 miles away!) … gunshot wound in the back of the head … hands were bound … found near the water …a place with cracked earth …near palm trees … and the structure is surrounded by a fence and a window the building with corrugated iron … Not
some
of what she said, but ALL of what she said was true and accurate … I do like to think we would have ultimately identified and arrested John Adams
BUT it was the psychic Gale St.John who led us to him and pointed us in the right direction …without a doubt."


BEST DEATH? We know that there are many different ways we humans die. But in strictly spiritual terms, what is the best way for us to cross over when the time comes?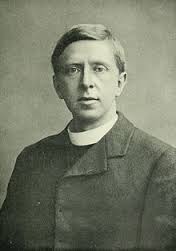 "There are those who reach old age upon earth, and then one day, in apparently good health, they are found to have 'died', in the chair in which they were sitting. They have, in fact, gone quietly to sleep in a normal healthy fashion, and the magnetic cord has separated itself also in a normal healthy fashion. That is an ideal transition to the afterlife. When, therefore, the earthly body suddenly collapses and the organs cease functioning, as in the case of some illnesses, there is not a great deal of shock transmitted to the spirit body." (Mons. Hugh Benson).
CRUELTY TO ANIMALS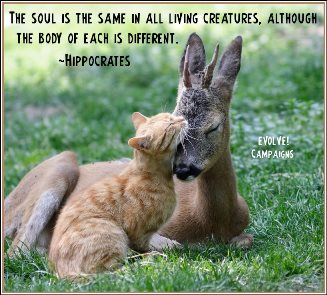 The highly credible information we receive from the afterlife tells us that cruelty - any form of cruelty - to other humans - and to animals will get us in trouble on crossing over. Cruelty is highly karmic - including cruelty to animals! Most people are reasonable, but there are a few who are likely to be spiritually retarded who inflict unnecessary cruelty onto animals. Even the killing of animals for food (those who eat meat) has to be done quickly - to prevent unnecessary pain and suffering to the animals.



AFTER DEATH COMMUNICATION CAN HEAL PTSD Dr. Allan Botkin pioneered a breakthrough in grief and trauma therapy which should be much more widely known and available. Botkin worked for 20 years at a hospital and specialized in treating PTSD among combat veterans. He discovered that a variation of EMDR, or eye-movement desensitization and reprocessing, reliably induced after-death communications in his patients, giving them dramatic relief from anger, guilt and sadness. See induced-adc.com and for veterans and their families healingafterthewar.org.






FORGIVENESS Something which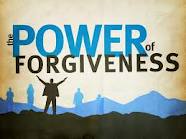 has been consistently transmitted from the afterlife is how critical it is to forgive and be forgiven. "There are those who go to the afterlife and are unable to make spiritual progress because they feel that their negativity to others has not been forgiven." The clear message is that while we are here in body we should ask for forgiveness from those we have hurt in some way. Of course, the more spiritual a person is the more likely he/she is to be able to forgive others. But that is one of the important things to do while on earth - clear up your problems before you cross over.
THE FORGIVENESS PROJECT
Whilst many of the real-life stories in the project tackle extreme crime and violence, we all face everyday issues of forgiveness all the time.
See remarkable forgiveness stories.


'DYING TO KNOW' IS THERE LIFE AFTER DEATH?
Josh Langley
is quirky, humorous and a very talented writer. His personal investigation into the afterlife,
'Dying to Know'
(kindle) is now available in hard copy in the USA.
1. Order at your local bookstore.
2.
Target online
:
3. or
Via the Distributor
:


THE AFTERLIFE EXPLORERS CONFERENCE NEXT WEEKEND IN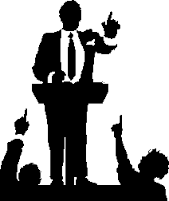 MELBOURNE 29-31st January 2016

is bringing together 26 afterlife researchers and teachers over 3 days to explore the survival of our consciousness beyond death.
View program.
Keynote speakers
PMH Atwater
and
Anthony Peake
will be joined by
24 other experts
. Topics include: paranormal investigations, near-death experiences (NDEs) and out-of-body experiences (OBEs), after-death communication and mediumship, past life regression therapy, life between lives, multidimensional realities and consciousness studies etc.
Read more...
See Victor on Video
* Subscribe to Victor's Youtube Channel:
* What Happens When you Die
* Afterlife and Science
* Near Death Experiences- Evidence of the Afterlife?
* What You Must Know Before You Die
* David Thompson's Materialization
* Million Dollar Challenge
* The Afterlife on Trial
* A Lawyer on the Afterlife
* Suicide is not the answer
* Religion and the Afterlife
* Ghosts- Randi and closed minded skeptics when they die
* Zwinge Randi's Challenge Exposed ... Lawyer Explains
* Why Professor Richard Dawkins is Wrong
* God--the Evidence (Without Religion)
* Afterlife Without Religion
* Skeptics Demolished
* Afterlife Objections Demolished
* Ghosts- Randi and closed minded skeptics when they die
* Victor Zammit speaking at Speakers Corner
* Materialized Houdini speaks to Victor

FEEDBACK:
1)
Thank you again for a wonderful report Victor ! How I love the part about 'premonition and apparitions surrounding a son's death'. It was even subtitled in Dutch.
Kaat.
2)
Love your opening comment Victor and thank you for sharing the Nella Jones video.
Karl
Jackson-Barnes
3)
Peter Fenwick is wonderful Thank you. I had not seen this interview before.
Lynne.

INSPIRATIONAL MUSIC: CELINE DION SINGS 'MY HEART WILL GO ON'
Our hearts go out to the wonderful Celine Dion who has suffered the loss of her husband and her brother in the last few days. Here she sings the magnificent spiritual song which propelled the movie Titanic to 2 billion+ profits.
Whilst we encourage and we publish many papers and reports by afterlife researchers, we are not in a position to guarantee the accuracy of all claims. We accept the imputed claim that the afterlife and paranormal research done by the researchers is done in good faith. ALL WORK IS COPYRIGHT BY THE CONDITIONS SET AT THE GENEVA CONFERENCE ON COPYRIGHT.