July 3rd 2015


Last week's report and all previous reports
COMMENTARY: GRATITUDE ON OUR 26th YEAR OF SPREADING THE LIGHT! Wendy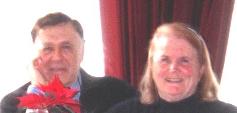 and I are indeed fortunate to have had the health and the circumstances to do this very important afterlife research over the last 26 years. It has been, and it is, a most wonderful experience helping to share knowledge of the afterlife.

We are informed directly from the afterlife that millions cross over having no idea that life continues. The research we do seven days a week is to make the evidence that there is an afterlife easily accessible to all those who are searching. Everyone on earth needs to know more about what happens when we cross over. I say it again, communicating with the afterlife is the greatest discovery in human history. There is absolutely nothing more important than knowing what is going to happen when we cross over. We thank all those mediums, researchers, writers, experiencers and workers in spirit - and others here on earth - who are helping us with our research and for sharing their knowledge about the afterlife.




MATERIALISED 'AFTERLIFE INTELLIGENCE' WILLIAM TALKS ABOUT THE NEED TO REMOVE THE FEAR OF DEATH: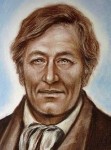 The leader of medium David Thompson's spirit team directly from the afterlife, William, talks about his aim- to prove that there is life after death. William, who died in 1897, is fully materialized and speaking to a group of people in a seance in Sydney Australia.
Listen. Read transcript.

EVIDENCE, EVIDENCE AND MORE EVIDENCE In 1997 Dr Dean Radin, director of the

Consciousness Research Laboratory at the University of Nevada, published a ground breaking book "The Conscious Universe–the Scientific Truth of Psychic Phenomena". In it he analyzes the overwhelming scientific evidence for telepathy and clairvoyance. Read Chapter 1.
Typical of the results was an analysis of all the experiments on psychic abilities conducted at Stanford Research Institute from 1973 to 1988 by Edwin May. The analysis was based on 154 experiments with more than 26,000 separate trials conducted over 16 years. The statistical results of this analysis indicated odds against chance of more than a billion billion to one (Radin 1997:101)

DR PENNY SARTORI'S WORK ON NEAR DEATH EXPERIENCES
In
her 2008 book
based on her five year study of Near Death Experiences Dr. Penny Sartori completely demolishes the attempts of skeptics to explain away NDEs as a function of the dying brain (read
a summary paper
).
Her second book
The Wisdom of Near-death Experiences
aims to make her academic work more easily accessible.

REPORT ON "TOWARDS A SCIENCE OF CONSCIOUSNESS CONFERENCE"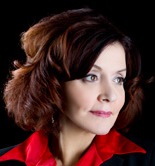 Dr. Cristina Zaccarini recently attended the "Toward a Science of Consciousness" Conference (June 9-13, 2015), in Helsinki, Finland. The conference brought together proponents of the materialist reductionist view, as well as the more spiritually minded. This report describes the more spiritual views of Dr. Deepak Chopra and Dr. Stuart Hameroff, the tensions among the various views, and Dr. Zaccarini's research in the history of grief and the afterlife. Read her full report.



THEY'RE GETTING DESPERATE!!! NEGATIVELY ENTRENCHED 'CLOSED' SKEPTIC RICHARD WISEMAN CAUGHT LYING TO THE MEDIA Dr. Rupert Sheldrake describes how closed minded skeptic Richard Wiseman completely distorted results on dog telepathy experiments. You must NOT forget that this negative closed minded skeptic LIED and CHEATED elsewhere when he was involved with other paranormal matters: that of psychic Chris Robinson, with a Russian medical intuitive Natasha Demkina and when he tried to deal with materializations. This closed minded psychologist has NO CREDIBILITY at all when dealing with the paranormal: Watch this carefully - how he lied and cheated.
UNCLE HELPS NEPHEW WHO DIED

ACCIDENTLY
New York psychologist August Goforth describes the tragic passing of his nephew from a gunshot accident and how his after death contact with the boy was verified.
Read more...



BACK FROM THE LIGHT- Near Death After Effects - a new documentary film that explores the difficult challenges for not only individuals, but for family & friends of someone who has survived a Near Death Experience read more...



DIRECTLY FROM THE AFTERLIFE:

BEAUTIFUL SPIRITUAL ORATORY:
"This is the world where the artist finds all his dreams come true, where the painter and the poet realise their ambition, where genius has full power of expression, where the repressions of earth are swept away and all gifts and talents are used to the services of one another ... There is not in your world one artist who could capture with his paints some of the glories of my world. There is not one musician who could record some of the glories of the music sphere with your notes. There is no one writer who could describe in physical words the beauty of parts of this world ..." Silver Birch - transmitted directly from the afterlife some sixty years ago.


AFTER DEATH COMMUNICATION Judy Guggenheim talks with John Edward about how she and later her husband Bill Guggenheim discovered After Death Communication

Their book
Hello From Heaven
.


MOST IMPRESSIVE: A PROVERB FROM THE AUSTRALIAN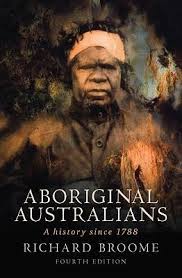 ABORIGINALS - with 40,000 YEARS OF CULTURE: BEFORE WESTERN RELIGION
:


"We are all visitors to this time, this place.
We are just passing through. Our purpose here is to observe, to learn, to grow, to love ...
and then we return home."
That is consistent with the information which was transmitted directly from the afterlife by the highly credible teachers in the last few years.

HELP! ANYONE FROM BRAZIL: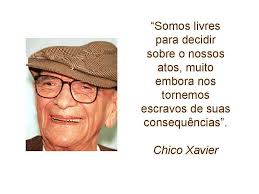 l received this email just a few days ago. Can anyone assist to inform us what is going on in Brazil? "It would be nice to hear from knowledgeable sources about the situation in Brazil. According to news reports, a medium, Gilberto Arruda, who is well-known in that country was found murdered in a Rio de Janeiro spiritual center. Meanwhile, the tomb of that (exceptionally brilliant) medium Chico Xavier was recently vandalized". Any information: Please email me



MEDIUMSHIP READING- GEORGE ANDERSON In his career, George Anderson has done more than 30,000 sessions for the bereaved, and is the most scientifically tested medium of the twentieth century. Researchers in the field of science, afterlife studies and spirituality have called George "Astonishing," "The Gold Standard by which all mediums are measured," and "A Stradivarius among mediums."


MULTIDIMENSIONAL MAN JURGEN ZIEWE
is designing Virtual Reality environments to give people a feeling of what the different astral dimensions he visits in out of body experiences are like. He is working his way through the dimensions from the lowest to the highest. You can see his award winning work on
his youtube channel
.

A PENTACOSTAL PREACHER DISCOVERS THAT 'HELL' IS A MYTH
Fascinating story...the Lord moves in mysterious ways....if you are short of time you can skip the first 11 minutes which give his background as a traditional Pentacostal minister.
See Victor on Video
* Subscribe to Victor's Youtube Channel:
* What Happens When you Die
* Afterlife and Science
* Near Death Experiences- Evidence of the Afterlife?
* What You Must Know Before You Die
* David Thompson's Materialization
* Million Dollar Challenge
* The Afterlife on Trial
* A Lawyer on the Afterlife
* Suicide is not the answer
* Religion and the Afterlife
* Ghosts- Randi and closed minded skeptics when they die
* Zwinge Randi's Challenge Exposed ... Lawyer Explains
* Why Professor Richard Dawkins is Wrong
* God--the Evidence (Without Religion)
* Afterlife Without Religion
* Skeptics Demolished
* Afterlife Objections Demolished
* Ghosts- Randi and closed minded skeptics when they die
* Victor Zammit speaking at Speakers Corner
* Materialized Houdini speaks to Victor

FEEDBACK: (Three only).
Received always with thanks!
1. Victor, thank you so much for your publicity you have given to my video. After your newsletter came out the YouTube viewing figures shot up...and I have received several very favourable comments by email. Dr Phil Morse, a Director of the Rhine Research Centre is going to be showing it to his members.
So thanks to you, Mike Tymn and Keith Clark, it is going very well. Keith Parsons.
2 . Victor and Wendy, just to say thanks you for your wonderful weekly reports. It was great meeting you in Bristol all those years ago. Take heart, the powerful obscurants will not be able to hold out for much longer. Michael Roll - British afterlife investigator.
3. " I so enjoyed the inspirational music so much– it was truly wonderful." Helen.


INSPIRATIONAL MUSIC: 'ALL YOU NEED IS LOVE' - one of the best songs in the history of popular music. Listen and watch this magnificent video- includes some of the world's greatest singers: Rod Stewart, Paul McCartney, Joe Cocker, Tony Bennett and others. Note carefully the thousands in the audience who could not resist joining in..
Whilst we encourage and we publish many papers and reports by afterlife researchers, we are not in a position to guarantee the accuracy of all claims. We accept the imputed claim that the afterlife and paranormal research done by the researchers is done in good faith. ALL WORK IS COPYRIGHT BY THE CONDITIONS SET AT THE GENEVA CONFERENCE ON COPYRIGHT.