December 11th 2015


Last week's report and all previous reports

COMMENTARY: IRRATIONAL ORTHODOXY!
I have been studying the psychological problem of irrational 'stubbornness' for the last 26 years. The biggest surprise I found is those scientists who remain irrationally stubborn - without evidence or justification - about the evidence for the afterlife. We have a great deal of afterlife evidence accepted by scientists at genius level - such as Sir Oliver Lodge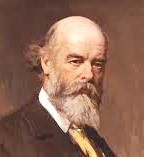 (pictured left), Sir William Crookes and many others like them. There has NEVER been just ONE STUBBORN SKEPTICAL SCIENTIST who disproved their evidence for the afterlife. Yet this afterlife evidence tells us there are huge consequences when we cross over.
HELP!
Is there anyone out there who can give us

some insights into why these stubborn closed-minded skeptics refuse to investigate the afterlife evidence? We say there is a duty on these orthodox scientists to scientifically examine the afterlife evidence.
DR. MICHIO KAKU ON LIFE IN 100 YEARS TIME
By interviewing 300 physicists and projecting trends, Michio Kaku gives us a preview of the materialists' view of a future dominated by technology.
A HIGHLY CREDIBLE SCIENTIST, DR. DEAN

RADIN, ON SKEPTICS IN PSYCHOLOGY "After a hundred years and thousands of experiments, psychologists still argue vigorously about such elementary phenomena as conscious awareness, memory, learning and perception. After a hundred years, psychology has not produced even the crudest model of how processes in the brain are transformed into conscious experience. If we adopt the reasoning of the skeptics, many of whom are psychologists, then conventional psychology is also a dismal failure."





ASKING FOR A DREAM VISIT
Unlike normal dreams, contact dreams don't fade with time. They are incredibly vivid and you will be able to remember details even years later. The person who has died usually looks much younger and in perfect health. They are smiling and telling you that they are fine and happy. They tell you that they did not suffer during their passing and that they are with family members. You may wake up with a feeling that they have hugged and kissed you.
THOMAS JEFFERSON DESCRIBES HIS ENTRY INTO THE AFTERLIFE (through direct voice medium Leslie Flint around 1960).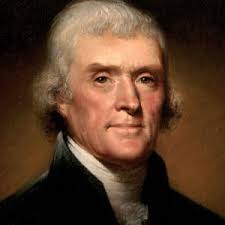 "Well my reactions when I passed over here were simply very different to any I could have possibly anticipated. I supposed, in a kind of way, I had the idea the majority of you had that when you died you went to some sort of place called heaven, and or if you are unlucky, the other place. Well I don't know, I found myself in an environment here which was so like material life as I've known in the country that it seemed that I was way back in my youth in as much that I was in an atmosphere of beauty, countryside, scenery which was magnificent. I remember seeing various relations and friends who all seem terribly, truly excited to see me, all crowding around me, welcoming me, showing me around." Read more..



DIFFERENT REALMS IN THE AFTERLIFE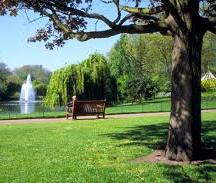 The good average person can find him/her self after death in a very pleasant, earth-like and material setting. Many people are perfectly happy to stay at this level for some time. Others want to move to an environment which is less earth-like. Everyone can progress in the afterlife through spiritual service... service increases the vibrations of the spirit body and leads to an expanded level of consciousness. Gradually, those who put in the effort, find themselves in surroundings which are more beautiful but more detached from earth. Out of body explorers report that there is actually no limit to the different levels, but the higher dimensions (which are traditionally called 'heaven') are places of enormous beauty, peace and love which we do not have the mind to fully understand or the language to fully describe.



JURGEN ZIEWE SHARES HIS EXPERIENCES OF THE HIGHER REALMS Some of the best descriptions of higher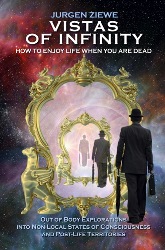 realms are contained in out-of-body explorer Jurgen Ziewe's highly recommended Vistas of Infinity. He claims that "It is simply impossible to enter this state still connected to any of our cherished fixations of self-importance. ...Everything on this higher level operates on positive energies, which predominantly are love, joy and bliss." Read more about the higher realms.




AFTERLIFE EVIDENCE: 'XENOGLOSSY' Question: Victor, has xenoglossy evidence ever been disproved by anyone? Tania S.
Victor: The term 'xenoglossy' relates to someone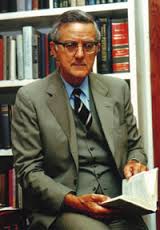 speaking in a foreign language which was never learned. More often it occurs while the person is under hypnosis or in an altered state of consciousness. The word xenoglossy was coined by French parapsychologist Charles Richet. Stories of xenoglossy are found in the Bible, and contemporary claims of xenoglossy have been made by professional parapsychologists and reincarnation researchers such as Ian Stevenson - see photo left.




SURVIVE GRIEF WITH SANDRA CHAMPLAIN


Sandra's surviving grief audio


SILVER BIRCH ANSWERS QUESTIONS ON REINCARNATION Is it possible to work out a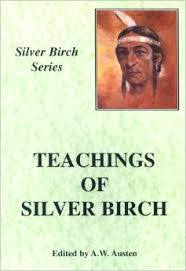 karma in your world (in the afterlife)?
S. Birch: "Yes, that is the most usual way."
Why do people choose to come back to earth to do so?
S. Birch: "They have debts to pay that can only be settled in your world (on earth). That is a choice, a voluntary desire to help in times of crisis in your world. Souls have incarnated to make their contribution. All is planned."
I think I will take a chance and work out mine on the Other Side."
S. Birch: "You have a choice, but you must remember that free will is only relatively free. There are things that you cannot do, and there are things that you would never choose to do because the evolution you have reached determines what steps you take."




BRILLIANT PSYCHIC DETECTIVES


Place: Tucson Arizona
Case: Missing person Loretta Bowersock.
Psychic: Mary Ann Morgan

Police Comments:
1) Detective Fabian Pachero of the Tucson Police "After being involved in this case, I can say I'm definitely less skeptical of employing the services of a psychic …"
2) Detective Landon Rankin of Pinal Sheriff's Office said about the gifted psychic Mary Ann, "I've never used a psychic before until this case. The information she gave us was pin point accuracy … a psychic gives us insights that we don't have."
Source:Court TV Psychic Detectives



EDGAR CAYCE: THE GREATEST PSYCHIC EVER? The first part of the video looks at early prophets including Nostradamus, Mother Shipton and Malachi. However I would suggest that you start at 11minues and 30 seconds for an excellent video on Edgar Cayce.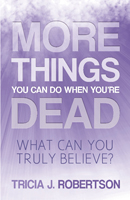 FREE HOLIDAY READING 'MORE THINGS YOU CAN DO WHEN YOU ARE DEAD'
Whitecrow Books has agreed to offer our subscribers a free pdf copy of Trisha Robertson's new book in return for a short review on Amazon.com or Amazon.co.uk. You will need to have an account with Amazon and be willing to post a review by the end of December 2015. Email
info@whitecrowbooks.com



JUSTICE: CAN THERE BE 'JUSTICE' AND 'MERCY' AT THE SAME TIME IN THE AFTERLIFE DIMENSION? Highly controversial information from a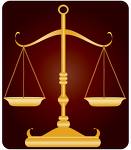 highly credible source directly from the afterlife. It appears, according to a former Catholic Monsignor, a priest with rank, who crossed over, "Mercy is a quality which can only be practised upon earth, and we merit a rich reward for our showing that splendid quality during our earthly lives. But as soon as we pass into the spirit world, mercy ceases. Justice takes its place, and justice is the operation of the Law of Cause and Effect. It is a justice which is incorruptible, infallible, impartial unfailing. There is no evading it: it must exert itself upon all persons alike, of whatever nation, creed, color, age or sex ..." (Mons. R. H Benson)




MEDIUM JOHN EDWARD DOES A READING FOR GLORIA VANDERBILT A very evidential reading that John does for Anderson Cooper's mom, Gloria Vanderbilt. He brings through Gloria's son, Carter, who committed suicide.


PAUL SMITH TYPEWRITER ARTIST
Paul Smith, born in 1921 with severe spastic cerebral palsy, learned to use a standard typewriter to create beautiful pictures that from a distance resemble fine pencil or pastel drawings.
His life has inspired many
. Paul died in Roseburg, Oregon in 2007.

See Victor on Video
* Subscribe to Victor's Youtube Channel:
* What Happens When you Die
* Afterlife and Science
* Near Death Experiences- Evidence of the Afterlife?
* What You Must Know Before You Die
* David Thompson's Materialization
* Million Dollar Challenge
* The Afterlife on Trial
* A Lawyer on the Afterlife
* Suicide is not the answer
* Religion and the Afterlife
* Ghosts- Randi and closed minded skeptics when they die
* Zwinge Randi's Challenge Exposed ... Lawyer Explains
* Why Professor Richard Dawkins is Wrong
* God--the Evidence (Without Religion)
* Afterlife Without Religion
* Skeptics Demolished
* Afterlife Objections Demolished
* Ghosts- Randi and closed minded skeptics when they die
* Victor Zammit speaking at Speakers Corner
* Materialized Houdini speaks to Victor

FEEDBACK: (Three only).
1." I have tremendous admiration for all of the wonderful work and information that you afford your readers." Joseph.
2. "I am very happy to read your report every week". Maria, Italia.
3. "First of all, many thanks for your wonderful website. No doubt you receive far more praise regarding that website than I could hope to effectively add to." William Jones".


HIGHLY INSPIRATIONAL MUSIC: 'THE ROSE - SOME SAY LOVE' No doubt at all, this song,'The Rose' has magic. It is one of the most beautiful songs ever written. The melody and the lyrics are just so beautiful and so inspired! Visually it is absolutely stunning! Watch and see the magical ecstatic harmonies of the Andre Rieu orchestra and Suzan Erens, Carmen Monarcho and Carla Maffioletti.



Whilst we encourage and we publish many papers and reports by afterlife researchers, we are not in a position to guarantee the accuracy of all claims. We accept the imputed claim that the afterlife and paranormal research done by the researchers is done in good faith. ALL WORK IS COPYRIGHT BY THE CONDITIONS SET AT THE GENEVA CONFERENCE ON COPYRIGHT.