December 4th 2015


Last week's report and all previous reports

COMMENTARY:

RELIGION, BELIEFS AND SPIRITUALITY Sociologists tell us that where we are born determines our beliefs and how we perceive the world. This means that people in different countries-Western Christian, Middle East Islamic, Buddhist in the East and other religions in different countries, all have their own particular beliefs and rituals. I propose we respect all peoples' religions but ask all religionists to put new emphasis on love, which after all is at the heart of all religious teaching.

We notice these days that, for many people, religion has become procedural, ritualistic. It is also notable that, in many Western countries, people are giving up traditional religion. But religion at its finest has the potential to encourage people to see others always in a positive way and to encourage the practice of selfless service.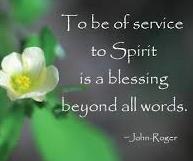 Any religion can be transformative when it shifts the focus of people to loving and unselfishly helping others; that religion will automatically become 'spiritual' - and becoming spiritual is the ultimate aim living on this planet earth.





THE LIFE REVIEW: WHY THE NEAR DEATH EXPERIENCE (NDE) IS NOT A PRODUCT OF THE DYING BRAIN
a) people have a life review when they are not dying
b) not everyone who is near death has a life review
c ) during a life review people gain insights into their actions from the perspective of others.
THE GREAT SILVER BIRCH - spiritually advanced, highly credible afterlife teacher One of our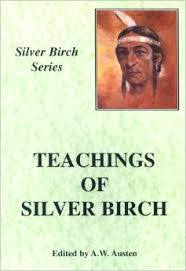 favorite afterlife teachers explains his mission on earth: "Our task is to heal the sick, uplift the fallen, give strength to the weary, to guide the ones who have lost their way and banish superstition and error and flood your world with the great light of truth so that they may no longer dwell in the shadows. We pray that we may be worthy of the power that seeks to use us in all these divine tasks."

LUIS MINERO ON OUT OF BODY EXPERIENCES
Luis Minero
talks about some of the dimensions he has explored. He has been an instructor and researcher with
The International Academy of Consciousness
since 1996. Currently he is the director of IAC's California Office, and serves as the President of IAC globally.

QUESTION: Victor, can you tell me, is past life regression really evidence for reincarnation? Pete G.
Victor: In his book IN SEARCH OF LIVES PAST Peter Ramster tells us

of some extraordinary experiences he had regressing people. Peter says he started as a skeptic, but the results he obtained were so convincing, the results converted him to fully accept regression as absolute proof for the afterlife. One example he mentions is of Gwen MacDonald, a staunch skeptic before her regression. She remembered a life in Somerset, England between 1765-82. When she was taken there she confirmed many facts about her past life that she could not have been able to get out of a book. When she was taken in a blindfold to the area she, among other things gave some 17 facts which were confirmed. See video below.
GWEN MACDONALD COMES FACE TO FACE WITH HER PAST LIFE - in Parts 9, 10 and 11 of Peter Ramster's wonderful video.

Part 10

Part 11
.
FROM THE BRILLIANT PSYCHIC DETECTIVES television series
Place: Port Kembla Police Dept., New South Wales, Australia.
Case: Disappearance of Maria Scott.


Gifted Psychic: Debbie Malone.
Police comment:
Police Officer: Det. Sen. Const. Geoffrey Little:
"I'm a sceptic but I just can't explain some of the things psychic Debbie Malone came up with that were just incredible. I was astounded honestly as was the police woman who was with me. We were just amazed. I even sent some paperwork off to our Missing Persons Unit later to introduce Debbie to them. I think she is doing something with them now. . …. . It can give you avenues of investigation that you didn't have. But then you have to get solid evidence to confirm what they've found. You can't use what they say. They can maybe help you find a body. They can maybe give you something that you didn't have before – something out of the blue. I said to other officers, I can't explain how she picked up what she did."
Source: Detective Senior Constable Little, Lake Illawara Local Area Police Command, NSW. Australia. Who Magazine.



FOREVER FAMILY FOUNDATION MEDIUMS


Forever Family Foundation certified mediums
.


CAN LOWER LEVEL SPIRITS NEGATIVELY INFLUENCE THE LIVING? Clearly we need to be aware that we can all be influenced for better or worse by the thoughts and desires of others - through what we read and listen to, the energies we associate with and what we take into our bodies.

In the book Fifty Years a Medium, Estelle Roberts writes: " I remember an interesting instance in which a young man was the
subject of a dreadful obsession. Normally he was a person of charm and accomplishment, but he had periods when he was overcome by an almost irresistible desire to kill his mother. The climax came when he was discovered making his way to her room with the fixed intention of taking her life. Something obviously had to be done, and I was approached to give what help I could. I arranged for a sitting of my group members and invited the young man to attend. 'Red Cloud' controlled me in a deep trance and addressed himself to the young man. "Two years ago you visited a house of ill repute (a brothel) in France," he said, "and when you left you did not come away alone. An evil spirit accompanied you in your aura, seeing in you a channel for the earthly expression of his own sinful desires."



DIRECTLY FROM THE AFTERLIFE Dennis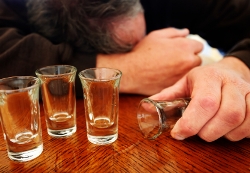 Scott, speaking from the spirit world through direct voice medium Leslie Flint in 1968, was one of many who claimed that "entities" in the afterlife that are on a lower level may attach themselves to a person who shares the same vices, and influence him or her to do things. When a person is under the influence of alcohol or drugs they are more susceptible to such influence. Listen to Dennis Scott speaking through Leslie Flint.
TRISHA ROBERTSON'S BRILLIANT NEW BOOK: 'MORE THINGS YOU CAN DO WHEN YOU ARE DEAD' "In this eagerly awaited sequel to her successful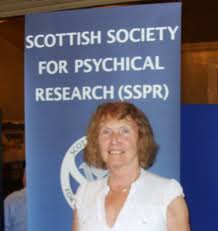 book, Things You Can Do When You're Dead, foremost psychical investigator Tricia Robertson digs deeper into her extensive casebook to discuss a wide range of physical and mental phenomena which provide evidence for survival after death. Yet again this book is written with a no-nonsense approach to phenomena and in a knowledgeable, enjoyable, easily understood style. Book one really fired up people's appetite for more about paranormal phenomena in general and survival in particular...." Read fascinating sample chapter..



PROFESSOR STAN GROF: THE HEALING POTENTIAL OF NON-ORDINARY STATES OF CONSCIOUSNESS

ANGELA MILLER - A BED FOR MY HEART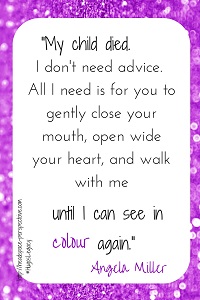 Angela Miller is a writer, survivor, and grief advocate who provides support and solace to those who are grieving the loss of a child. She is the author of You Are the Mother of All Mothers: A Message of Hope for the Grieving Heart; a writer for Still Standing Magazine and the Open to Hope Foundation; and the executive director and founder of the award-winning online community In ABedForMyHeart.com. Angela writes candidly about child loss and grief without sugar coating the reality of life after loss.
Read her uplifting post 7 things I've learned since the loss of my child.



MICHAEL TYMN'S INSIGHTFUL AFTERLIFE BLOG "The problem of world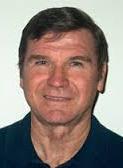 chaos is linked very closely with the chaos in the mind of humanity," offered Dowding, considered the man most responsible for Great Britain's victory in the 1940 Battle of Britain during World War II. "Man insists on looking outward for causes instead of looking inward. As with the individual, so with a nation. An individual who has an unquiet spirit will have an unquiet environment." Read more..


WHAT HAPPENS WHEN WE DIE?

Barry Eaton is a well known radio and TV presenter based in Sydney, the host of a wonderful program on all things paranormal and spiritual called
Radio Out There
.
His most interesting book
Afterlife
takes as its starting point his death in a past life he remembers as a young soldier caught up in World War 1. From there he traces everything that happened to him in the afterlife until he reincarnated in his present life. Interspersed throughout are his own experiences as a psychic, medium and astrologer and insights he has gained from his many guests and friends. It is a most fascinating book, very easy to read, and ideal to help open people's minds to other possibilities. A book very likely to become an afterlife classic
Read more...

EDUCATING MORE PEOPLE ABOUT THE AFTERLIFE
The Afterlife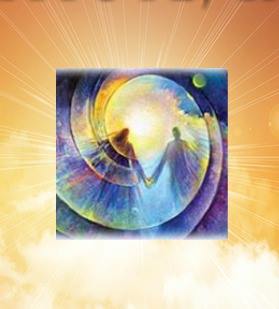 Research and Education Institute founded by Dr. Craig Hogan and Roberta Grimes has decided NOT to go ahead with a face to face conference in Arizona next year. Craig writes: "Instead, beginning in 2016, the Institute will focus its efforts on reaching much larger numbers of people by using the Internet as the medium for sharing research, encouraging development of new methods of communication, and teaching people how to have their own communication. We know dramatic changes in humankind are happening now, both positive and negative. Having more people connect with loved ones so they realize we are eternal beings having a physical experience will impede or suspend the negative changes. We have to make a difference for humankind now." Stay tuned for a number of exciting ONLINE initiatives.
Read more...



See Victor on Video
*
Subscribe to Victor's Youtube Channel
:

* What Happens When you Die
*
Afterlife and Science

*
Near Death Experiences- Evidence of the Afterlife?
*
What You Must Know Before You Die
* David Thompson's Materialization
* Million Dollar Challenge
*
The Afterlife on Trial

* A Lawyer on the Afterlife

* Suicide is not the answer
* Religion and the Afterlife
* Ghosts- Randi and closed minded skeptics when they die

* Zwinge Randi's Challenge Exposed ... Lawyer Explains
* Why Professor Richard Dawkins is Wrong

*
God--the Evidence (Without Religion)
* Afterlife Without Religion
* Skeptics Demolished

*
Afterlife Objections Demolished
* Ghosts- Randi and closed minded skeptics when they die

*
Victor Zammit speaking at Speakers Corner
* Materialized Houdini speaks to Victor

FEEDBACK: (Three only).
1. Hi Mr Zammit I just thought I would drop you a quick line to say I had the privilege of attending a séance in Kent at the Banyan retreat UK with David Thompson yesterday evening, and it was exactly as you have witnessed. I first heard of you and your dear wife through Ben Emlyns programme and where you talked about David's gift Thank you so much for your hard work with the Friday afterlife report which I always look forward to reading. At the moment I am listening to the Leslie Flint/Conacher tapes which I find fascinating. and look forward to next Fridays report. many thanks again for your hard work John.
2. Thank you,Victor. Conacher's book-There is Life After Death is very good, I have to read it again. Venelina
3. Great Victor, when I read your commentary about Media I thought you read my mind! Thank you so much! Barbara



INSPIRATIONAL MUSIC:
Billy Joel had Top 40 hits in the 1970s, 1980s, and 1990s, achieving 33 Top 40 hits in the US, all of which he wrote himself. Here he performs his 1973 hit "Piano Man" with actor Kevin Spacey and friends during the ceremony where he was honored with the Library of Congress Gershwin Prize for Popular Song on November 19, 2014. You will see the audience being most responsive to this special presentation by Billy Joel and Kevin Spacey.

Whilst we encourage and we publish many papers and reports by afterlife researchers, we are not in a position to guarantee the accuracy of all claims. We accept the imputed claim that the afterlife and paranormal research done by the researchers is done in good faith. ALL WORK IS COPYRIGHT BY THE CONDITIONS SET AT THE GENEVA CONFERENCE ON COPYRIGHT.