COMMENTARY: RIGHT WING SKEPTICISM Whilst it is true that closed-minded

atheists and materialists do not accept the afterlife, there are many more traditional religionists and fundamentalists who are also against the paranormal and afterlife research.

I call these 'right wing skeptics' as distinct from the atheists, agnostics, and materialists who are the 'left wing skeptics'. They claim that you need 'faith' in order to accept what their religion teaches. Faith which is based on reason, experience and evidence is rationally acceptable, but faith based on tradition without evidence is subject to error and even to complete invalidation.

The evidence that is accumulating for the afterlife is based on the documented and analysed experiences of millions of highly credible witnesses and the experiments of highly trained investigators. That is why we have to help those in conservative religions to understand that seeking truth based on evidence is more important than accepting unproven beliefs which are thousands of years old. Join us - we are on the winning side!

FLIGHT ENGINEER TONY WOODY'S NEAR-DEATH EXEPERIENCE
Tony Woody served in the Navy as a flight engineer for 22 years. While in service he had countless life-changing experiences which he shares including a Near-death experience, a spiritually transformative experience being in the presence of God as well as encounters with U.F.Os.


REVIEWERS WANTED FOR NEW BOOK ON NDEs
In his book,
Psychology and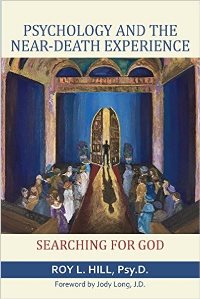 the Near-Death Experience,
Roy L. Hill looks at the lessons learned from hundreds of NDE testimonies within the context of human psychology. Roy L. Hill Psy.D. has worked as a clinical psychologist for over twenty years.
Read more.
The publisher has a limited number of pdf copies available for reviewers who undertake to write a review (even a short one) on amazon.com or amazon.co.uk. Email info@whitecrowbooks.com

FUNDAMENTALISTS WHO SAY THE BIBLE IS THE WORD OF GOD Would you agree that some things in the Bible could not have come from God? Read carefully:


" Anyone who is captured will be run through with a sword. Their little children will be dashed to death right before their eyes. Their homes will be sacked and their wives raped by the attacking hordes. For I will stir up the Medes against Babylon, and no amount of silver or gold will buy them off. The attacking armies will shoot down the young people with arrows. They will have no mercy on helpless babies and will show no compassion for the children." (Isaiah 13:15-18 NLT)

Clearly this looks like the writing of some uninformed spiritually retarded writer. When people are asked to accept a God with a morality less than that of a spiritually advanced human being then you know the writing cannot be trusted. Read Religion and near-death experiences.




THE SPIRITUAL TEST PROPOSED BY AN ADVANCED SPIRITUALTEACHER
" We never say to you: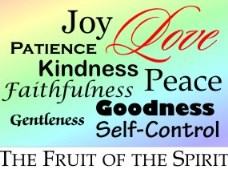 'Do not use your reason: have faith only.' We say: 'Use that which the Great Power has given you. Test us. Examine us. If aught that we say is debasing, cruel or immoral, then reject us. If we seek always to teach you to live nobler lives, lives of greater self-sacrifice and of idealism, then surely that demonstrates that the hall-mark of the Great Power is stamped upon our teaching.' Silver Birch.
WELL KNOWN UK MEDIUM COLIN FRY CROSSES OVER
Touchstone Media posted the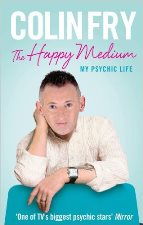 following announcement on 25th August 2015. " It is with much sadness and regret to announce that the Reverend Colin Fry, Britain's most loved and respected Spiritualist Medium, lost his fight against cancer and passed away peacefully in Hospital in the early hours at 2:50am this morning. Colin brought a lot of comfort to his audiences in a career which spanned for more than 30 years."

MEDIUMSHIP RESEARCH WITH GORDON SMITH
Gordon Smith is one of Scotland's finest mediums who is currently demonstrating in the UK. He is known for being able to give names, addresses and extreme detail. This video shows some of the extensive tests
Professor Archie Roy
and
Tricia Robertson
of the Scottish Society for Psychical Research conducted with him. It also shows him teaching mediumship. Disregard the token skeptic the BBC put in at the end.






ASTRAL TRAVEL: Victor - Occasionally I hear people talking about astral travel - exactly what is it?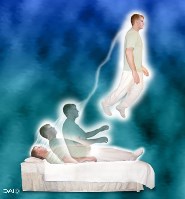 Victor: Astral travel is the same thing as an out of body experience. It happens when the real you - the spirit body inside you - leaves your physical body. About 20% of people find it happens once or twice spontaneously while they are conscious. But some people are able to train their minds and travel vast distances and explore other dimensions. Sometimes the spirit body travels to the afterlife dimension to meet up with loved ones and friends. Actually everyone travels astrally when they are asleep. Read more about OBEs...

AN OUT OF BODY EXPERIENCE AT THE MONROE INSTITUTE





WHO JUDGES US WHEN WE DIE?
Question:
The Church says there will be St. Peter at the gates to judge us. Another priest said that on death we go underground until Jesus comes to judge the living and the dead. Yet you say we judge ourselves. Any comments? Jacinda W.
Victor: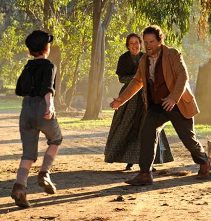 On crossing over you will go to a level which reflects the consciousness you develop while alive. Remember that 'like attracts like' on the astral level. On crossing over, under normal circumstances, there will be loved ones waiting for you to help you move on to a place where you will feel most at home. Usually, the good, average, open minded honest person (without being perfect) goes to the Third level of the Light. Certainly there will be no St. Peter reviewing your lifetime, there will be no angels playing the harp or anything some of the religions tell us when we cross over. And we certainly do NOT go 'underground' until Jesus comes to judge the living and the dead. However you will become aware of everything that you did in your lifetime and the effects it had on others.
Read more...




MYSTICAL EXPERIENCES WITH HOSPICE THAT TRANSFORMED MY LIFE Hospice worker hears from someone she helped cross over and learns that her brother who died before birth is assisting her.


ADDICTIONS: Do strong addictions stop on crossing over?
Victor: We are credibly informed

that on crossing over our addictions stay with us. This could mean smoking, alcohol, drugs of all kinds. But in the afterlife there is nowhere where one can obtain any drugs - but the strong addictive urge remains. Those who are reasonably spiritually advanced will find it easier to be helped. Those others who may have lower vibrations and are in the astral earth's level, are likely to find it difficult to cope with the addiction urges. But help will always be there for those who give an indication they want to be helped.



THE ULTIMATE PROOF OF THE AFTERLIFE
Did you know that there are physical mediums in history and in contemporary society that have the capability to materialize loved ones residing in the spirit world? Join Donna Smith-Moncrieffe and Ann Harrison as they do an overview of some contemporary physical mediums including: Minnie Harrison, Stewart Alexander, David Thompson, Scott Milligan and Kai Muegge.




THE DIRECT VOICE MEDIUMSHIP OF ICELANDIC MEDIUM INDRIDI INDRIDASON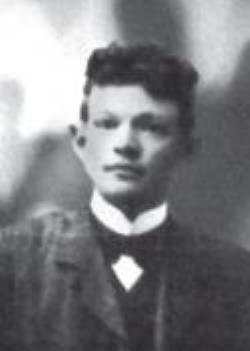 "Most remarkable were the frequent phenomena of direct voices. And sometimes there were two voices – a female soprano and male bass voice – singing together. The direct voice phenomena are rare with mediums but were more common with
Indridi Indridason
than any other kind of phenomena, and were also observed outside his séances and in full daylight." Read more about this amazing medium in
Michael Tymn's interview with afterlife investigator
Dr. Erlendur Haraldsson.

DEAD MEN TALKING - AFTERLIFE COMMUNICATION FROM WORLD WAR 1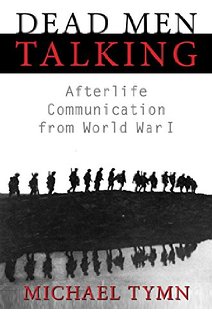 Some of the best evidence for the afterlife came through wonderful mediums in the period immediately after World War 1. Many messages come from fallen warriors, through various mediums, telling their loved ones that they were still "alive". This book is an anthology of their communication from the afterlife.
To commemorate the 100th anniversary of the death of
Lt. Raymond Lodge
on the battlefield during WWI, White Crow Books is now offering the Kindle version of "Dead Men Talking" for just $1.99 at Amazon.com, for a limited time.
Read more...


COMPASSION IS CONTAGIOUS
The kind people who helped Radamenes the cat recover in this animal shelter in Poland showed this little cat some compassion, and now he is spreading it around to help the other animals in the shelter.




See Victor on Video
*
Subscribe to Victor's Youtube Channel
:

* What Happens When you Die
*
Afterlife and Science

*
Near Death Experiences- Evidence of the Afterlife?
*
What You Must Know Before You Die
* David Thompson's Materialization
* Million Dollar Challenge
*
The Afterlife on Trial

* A Lawyer on the Afterlife

* Suicide is not the answer
* Religion and the Afterlife
* Ghosts- Randi and closed minded skeptics when they die

* Zwinge Randi's Challenge Exposed ... Lawyer Explains
* Why Professor Richard Dawkins is Wrong

*
God--the Evidence (Without Religion)
* Afterlife Without Religion
* Skeptics Demolished

*
Afterlife Objections Demolished
* Ghosts- Randi and closed minded skeptics when they die

*
Victor Zammit speaking at Speakers Corner
* Materialized Houdini speaks to Victor

FEEDBACK: (Three only).
Received always with thanks!
1) I just want to thank you so much for this gift every week in my inbox. For the past two-and-a-half years, it has often been the happy event that has kept me together for a week, as I have navigated the aftermath of the passing of my husband and, then, the dog we both loved as a child. I have learned so much, following your links, reading recommended books, watching the videos, listening to the music. I can't thank you enough for all that you do.
Fondly,
Joan
2) I always receive you weekly emails with great interest but, today, today's weekly mail was THE bonus. It contained a link to the Campaign for Philosophical Freedom. At last, I found it, the link to the Anglican Church's report on mediumship, along with an enormous amount of related material. As a metaphysical science doctoral candidate (nearly 2/3 through the degree), I have been searching for that report and no amount of word changes and phrase mixing on Google has succeeded. The Church had successfully buried it. Now I have it.Thank you for your dedication to the cause and the obvious workload involved in you excellent newsletters.
Phillip.
3) That Leslie Lemke video is one that I always showed in my evening classes. I never got through it yet without crying at the end. I used to warn the students that I would not be able to speak at the end of the video (for a short time) and after watching it they understood. sooo moving. That's spirituality!
Tricia Robertson

INSPIRATIONAL MUSIC: BRIDGE OVER TROUBLED WATER
Probably one of the most beautiful songs ever written. Released as a single in early 1970 it was an immediate hit. Simon and Garfunkel split that same year, but they came together for reunion tours from time to time. The video shows a heart rending performance where this musical duo got back to sing their hit song together for the last time. Things were not going well between these legends, but thankfully that doesn't affect their performance at all.
Whilst we encourage and we publish many papers and reports by afterlife researchers, we are not in a position to guarantee the accuracy of all claims. We accept the imputed claim that the afterlife and paranormal research done by the researchers is done in good faith. ALL WORK IS COPYRIGHT BY THE CONDITIONS SET AT THE GENEVA CONFERENCE ON COPYRIGHT.