August 21st 2015


Last week's report and all previous reports
COMMENTARY: UNDERSTANDING

'VIBRATIONS' IS THE SECRET TO HIGHER MIND POWER
There are many scientists who would agree that understanding how vibrations work will give us a great deal of knowledge about the universe. Many physicists agree that there are other universes not seen by us because they work on different frequencies (see below).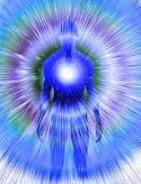 But of greater personal importance is knowing what happens to us when we continue to raise the vibrations of our own spirit body. On crossing over we will be drawn automatically to an environment where the vibration matches the cumulative level of vibrations of the spirit body we develop during life. The higher the vibrations, the better the conditions. Information transmitted from the other side tells us that we have huge potential in the afterlife when we raise our vibrations to a very high level. We do not have the language to describe the huge amount of power our mind will have when we reach that level. Something to look forward to.
NANCY RYNES - AN ATHEIST GOES TO 'HEAVEN'
Rynes, a scientist and confirmed skeptic, was shown the wonders of Heaven, experiencing joy, love, and beauty on such a grand scale that she wept at its magnitude. She then met and spoke with a Being who gave her insights into life, love, and the wonders of Spirit which she has recorded in her book
'Awakenings from the Light: 12 Life Lessons from a Near Death Experience'
.



TERMINAL LUCIDITY - EVIDENCE OF THE MIND SEPARATE FROM THE BRAIN?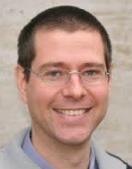 Alex Tsakiris interviews Dr. Michael Nahm to discuss his reports on patients who have brain damage but suddenly experience brief periods of unexplainable lucidity immediately before death. Many researchers feel that this is evidence of the existence of a mind separate from the brain.
Read transcript and listen.





PREMONITIONS AND SIGNS FROM THE AFTERLIFE
Bonnie McEneaney's husband Eamon died in the destruction of the World Trade Center. A mother and former business executive, Bonnie was always skeptical of the spiritual world. But after talking to a number of other families and friends of loved ones lost on 9/11, she realized many others had experienced
"Messages- Signs, Visits and Premonitions from Loved Ones lost on 9/11".

WE EXPERIENCE THINGS AS SOLID IN THE AFTERLIFE David Ash is a physicist who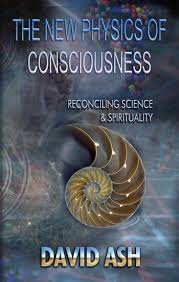 realised that, thousands of years before Einstein, the ancient yogis had used their siddic powers to look inside the atom. They had taught that atoms were made up of subatomic particles which in turn were vortices (whirlpools) of energy spinning at incredible speeds. His theory is that when mystics speak of "increasing their vibrations" what is happening is that the movement of the spin of the vortices increases. And once they exceed the speed of light, then a person or thing enters into super energy, a new dimension, a new world. But in that new dimension the person or thing will be as solid as you and me in this dimension. See his book The New Physics of Consciousness.


JURGEN ZIEWE'S NEW BOOK - 'Vistas of Infinity: How to enjoy Life When you are Dead'
A follow-up book to
Multi-Dimensional Man
Look Inside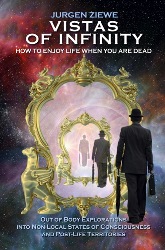 This book is based on 72 hours of fully conscious exploration of other dimensions using out-of-body travel. The reports gathered followed a strict research protocol, where the author interviewed dead people and visited the higher dimensional realities, from the darkest places to the most illuminated regions of cosmic consciousness and realms which are traditionally referred to as 'Heaven'.
Available now
on Amazon
Amazon.uk
Author's page.





JURGEN ZIEWE- REALITY AND OUT OF BODY EXPERIENCES Jurgen explains the three levels of consciousness closest to earth life.

Part 1- How OBEs transform our perception of death
Part 3- Q and A
PSYCHIC PREDICTED JOHN LENNON'S ASSASSINATION
Not so long ago we watched the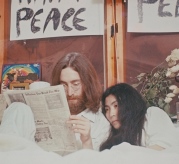 life of John Lennon on television.
He was shown to have a lot of confidence dealing with journalists and others when they were interviewing him in bed with Yoko Ono. This is a documentary that is shown on television at least once a year. But at one time this documentary shows John Lennon Ono having fun reading letters in bed. He picks one of them and reads it to the viewers. He laughs at the warning given to him in the letter by a psychic: that he will be assassinated in the United States. The psychic warning was confirmed also by his former wife Cynthia who said in her book 'John' that a psychic predicted he would be killed in the U.S.

DR JIM TUCKER ON COAST TO COAST
One of the best summaries of the evidence for children who remember past lives.
QUESTION: IS MEDIUMSHIP DEALING WITH THE DEVIL?
Victor, I live in the South (U.S.A.) and I was told that if I go to a medium I will be dealing with devils and demons. Can that ever be right? It scares me! Paul W.

Victor:
Yes Paul, that's a common belief with the Fundamentalists, especially in the religiously conservative South. The Christian Fundamentalists have NO EVIDENCE for that claim.They quote the Bible - but whilst many respect the Bible, they also know that there is no science in the Bible. Thousands of highly gifted mediums and out of body explorers are making contact with loved ones who are able to pass on messages to those still alive. Christians in England, under the auspices of Bishop Otto Lang, undertook a two year intensive research project into this very issue. His committee of lawyers, scientists, other professionals and gifted mediums came to the conclusion that it is possible to make contact with crossed over loved ones.
See Report.


AMERICAN PRESIDENT CONFIRMS THE VALIDITY OF REMOTE VIEWING President

Jimmy Carter was brought into a search for a Russian bomber which had crashed in the African jungle and was thought to be carrying nuclear weapons. He later said: "The medium (remote viewer) went into a trance. And while she was in the trance, she gave us some latitude and longitude figures. We focused our satellite cameras on that point, and the lost (Russian) bomber was there." (*from J Schnabel 'Remote Viewers: The Secret History of America's Psychic Spies' Ch.15 p. 215). Read more about remote viewing.



MONTAGUE KEEN AFTERLIFE

INVESTIGATOR
Montague Keen was a well-respected psychic researcher who co-wrote a report on the
Scole Experiment
for the British Society for Psychical Research. Three weeks after he died he materialized through the excellent mediumship of
David Thompson
. Montague Keen's wife, Veronica, verified that it was indeed her husband. He was someone who from 57 years of research knew what to expect - but his words to her were: "it's everything that I thought it would be and so much more. So much more, it is." And interestingly he confirmed that the Scole experiment was completely genuine.
Listen to audio of Monty's first contact
.
Read transcript




MATERIALIST SCIENTISTS AND PROFESSIONAL SKEPTICS FAIL TO TAKE ON THE MILLION DOLLAR CHALLENGE !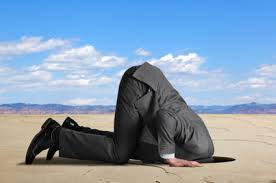 I have been waiting for 26 years for a scholarly skeptic to articulate in a book the reasons why we should not accept the abundant evidence for the afterlife. So far, a few have mumbled something against the evidence, but these skeptics - even professors, have not systematically dealt with the evidence for the paranormal and the afterlife. Not even for the allurement of one million dollars if they could disprove the said evidence. We can ignore the uninformed foul mouthed low level skeptics. But we do expect the professors to have the courage, the intelligence and the willingness to take on my million dollar challenge if they are so certain there is no afterlife.
LOVING KINDNESS CREATES A MIRACLE



Read more about Leslie

ANIMALS ARE SOULS TOO
Leslie Flint's spirit helper Mickey speaking from the afterlife about animals: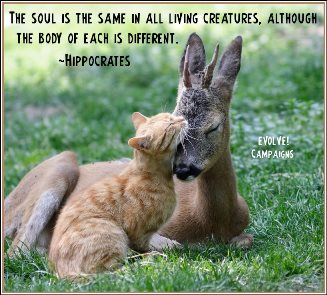 " You see, animals are also old souls, old beings, they aren't necessarily new born creatures ....an animal is much more than a figure, or a shape, more even than what they seem on the surface ... it's a soul, it's something which is a living reality, that which has taken form or shape temporarily to present some aspect of itself... "



INTERNATIONAL PSYCHICS ASSOCIATION ANNUAL DINNER SYDNEY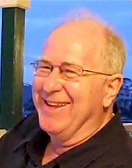 Many of us who knew
Simon Turnbull,
will be pleased to learn that his memory is being kept very much alive at this year's 2015 IPA Dinner. Same place as last year - Saturday 29th August from 6pm till late.
FIVE COURSE DINNER
Inc soft drinks, wine & beer
Lucky Door Prizes and Games
Wendy and I are going, do hope to see many friends old and new there.
Read more...




See Victor on Video
*
Subscribe to Victor's Youtube Channel
:

* What Happens When you Die
*
Afterlife and Science

*
Near Death Experiences- Evidence of the Afterlife?
*
What You Must Know Before You Die
* David Thompson's Materialization
* Million Dollar Challenge
*
The Afterlife on Trial

* A Lawyer on the Afterlife

* Suicide is not the answer
* Religion and the Afterlife
* Ghosts- Randi and closed minded skeptics when they die

* Zwinge Randi's Challenge Exposed ... Lawyer Explains
* Why Professor Richard Dawkins is Wrong

*
God--the Evidence (Without Religion)
* Afterlife Without Religion
* Skeptics Demolished

*
Afterlife Objections Demolished
* Ghosts- Randi and closed minded skeptics when they die

*
Victor Zammit speaking at Speakers Corner
* Materialized Houdini speaks to Victor

FEEDBACK: (Three only).
Received always with thanks!
1) We had a good response to the issue of the BBC refusing to re-show the NDE video
The Day I Died
featured last week
.
Keith Clark discovered that Jan Holden, President of IANDS, had managed to get the BBC to allow Films for the Humanities and Sciences (FHS) to purchase the right to sell the video to groups to show at educational venues but not for individual viewing.
Read more...
We also had suggestions to petition the BBC. Before we do that does anyone have a contact with Jan Holden who was working on this issue in 2012?
2) " I have been a regular reader of your Friday Afterlife Report for many years, and I thank you for compiling some fantastic afterlife information for readers to explore. A couple of months ago you gave a link to all of the published writings of Mons. Hugh Benson. I had seen many many references to his writings and decided I wanted to know more about his experiences in the afterlife realms. I started with "Facts" and have now read all of the books listed in the link you provided. I found all of his writings to be fantastically enlightening..."
Arlen USA.
3) Victor,I watched about the first 10-15 minutes of this film (
Science and the Seance-
featured last week). I see why the govt. didn't require skeptics--it is already very subtly skeptical. I was very disappointed in the rave reviews it seems to have gotten from the "pro" element on Roll's website. The film starts out asserting that before the Fox sisters, people didn't believe in communicating with benign spirits.
That's nonsense. I have been studying the 19th century (as part of my research into my own past life) for some six years, and my range of study covers from about 1836 to 1883. Definitely, people understood the principles of Spiritualism before the Fox sisters. The sisters just popularized it. There was a rich occult tradition in the U.S., which came over from Europe, and which ran counter to Puritanism. When these two currents came into conflict, Puritanism simply prevailed by violent force--just as the Inquisition did against the Cathars in earlier centuries, in Europe...."
Stephen Sakellarios


INSPIRATIONAL MUSIC: A TRIBUTE TO WHITNEY HOUSTON,
one of the greatest singers ever singing one of the greatest songs ever written - just listen to the power being projected by this most brilliant singer. So very sad we lost her (and her 22 year old daughter Bobby Christina Brown) when she was so young, beautiful and so inspirational.
Whilst we encourage and we publish many papers and reports by afterlife researchers, we are not in a position to guarantee the accuracy of all claims. We accept the imputed claim that the afterlife and paranormal research done by the researchers is done in good faith. ALL WORK IS COPYRIGHT BY THE CONDITIONS SET AT THE GENEVA CONFERENCE ON COPYRIGHT.