May 30th, 2014
Last week's report and read all previous reports


COMMENTARY: WHICH EVIDENCE IS MOST LIKELY CORRECT? Of all the information you come across about the afterlife, which evidence should you accept: the ancient writings found in some religious books? Or the evidence which comes DIRECTLY from the afterlife from highly credible afterlife sources? There are those who mistakenly think that just because some beliefs have been around for thousands of years we should accept them, as we were taught, in blind faith. WRONG! Time does NOT convert subjective writings to objective authority.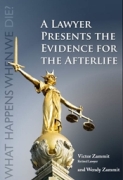 The most reliable evidence about the afterlife is from the information which comes DIRECTLY from the afterlife itself -from the highly credible sources such as Mons. Hugh Benson, Silver Birch and the writings of Arthur Findlay - that great British historian.
When evidence is repeatable over time and space and yields the same results, that is also OBJECTIVE and REPEATABLE. That is also scientific. Technically, in science, any inconsistence between objective and subjective evidence, inevitably objectivity prevails - and will ALWAYS prevail.


NEW SCIENCE REVEALS THAT WE ARE ALL ONE


WISE WORDS FROM THE AFTERLIFE


"Spiritually there are no barriers between any of the peoples in your world. The barriers are there geographically, physically or created by man. The color of a skin or the fact of a nationality confers no superiority on people. Superiority can be attained only by service, by spiritual development, by mastery, by growth. So far as we are concerned we see a vast human, spiritual brotherhood in your world. We realise there is a common link that binds all together as members of one vast spiritual family." From Silver Birch's LIFT UP YOUR HEART.


THE INTERNATIONAL ACADEMY OF CONSCIOUSNESS


The International Academy of Consciousness is a non-profit research and education organization with a presence in 9 countries and 13 cities around the world. Courses on how to have an out of body experience and on the nature of consciousness are run in many countries. It has a research center located in southern Portugal for practice and research on out-of-body experience. Its founder, Dr. Waldo Vieira, began having out of body experiences at the age of nine and has been studying them for more than fifty years. Many of these resources are available on its website.



NEAR DEATH EXPERIENCE REMOVES GUILT


SPIRITUAL SCIENCE Is The Unification Of Science And

Spirituality. Dr Wayne Nowland's page has some interesting resources. He writes: "A growing number of modern day scientists and philosophers hold the view that Science is limited in its completeness and potential application because it denies metaphysical causality and dependency, which in turn fuels a paradigm for potentially unproductive research and theoretical activity. We share that view but also acknowledge the efforts of all scientists, philosophers and others alike, no mater what beliefs they hold, for endeavouring to expand scientific and human knowledge in their respective areas of interest and expertise." Read more...




CARLA WILLS BRANDON- The Afterlife is Real - Death is an Illusion - We do not Die!





AFTERLIFE QUESTION: Victor, is the habit of smoking and drinking alcohol reduce our opportunities to maximise our circumstances when we cross over?

Victor: Of course, medical authorities tell us that smoking is very bad for you. In fact, if you smoke regularly, we are told, it will kill you. Some people will say it is unspiritual to be doing things that will slowly kill you. So I would advise against smoking - both for physical and spiritual reasons. As for alcohol, the spiritual purists will keep away from alcohol as many claim that it reduces the spiritual 'vibrations' of the spirit body. But, I can't see that if you take small amount of alcohol it is going to be too bad. Again, I myself prefer not to take alcohol. But then it will be your decision once you know the consequences of smoking and drinking.



ANIMALS AND THE AFTERLIFE WITH KIM SHERIDAN- interview starts at 11 minutes.





INFANT PRODIGIES: Will you explain prodigies?


"There are three kinds of prodigies. Some are incarnated souls with a memory of past experiences to help. Others are mediums subject to spirit influence, albeit unconsciously, and therefore receptacle of much learning, wisdom, knowledge and truth from our world. The others are geniuses who are advanced guards of evolution." (Spirit teacher, S. Birch)



RESULT OF LYN McTAGGART'S FIRST HEALING EXPERIMENT "On April 26, 2014, we ran our first Healing

Intention Experiment, which randomly chose one of two patients suffering from extreme anxiety. This time we worked with Dr. Jeffrey Fannin, director of the Center for Cognitive Enhancement....These results were initially very encouraging, but there are other issues with the study that must be addressed".
Read More...



MICHAEL NEWTON EXPLAINS HOW HE GOT STARTED IN PAST LIFE THERAPY




'WIKIPEDIA TERRORISTS': I've had more complaints about the atrocities being conducted in Wikipedia. This time these skeptics have used most unconscionable wilful vandalism to discredit one of the most brilliant mediums we have ever had: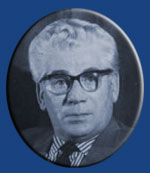 Leslie Flint. These closed minded skeptical terrorists of the mind are systematically going through Wikipedia to vandalize anything to do with the paranormal. Never go to Wikipedia for anything on the paranormal. One of these days there is likely to be a class action against Wikipedia for the lies, dishonesty and the defamation against those in the paranormal.
Read Deepak Chopra on wikipedia skeptics.
MOSES AND JESUS: THE SHAMANS- A BOOK FOR ALL THINKING CHRISTIANS This 523 page book is an amazing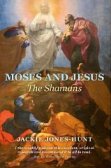 achievement that takes much that is familiar in the Bible and places it in a new context. Showing a deep understanding of contemporary controversies in psychic research, Jackie Jones-Hunt takes us on a fascinatingly wide journey which examines mediumship throughout the ages. Then, in Chapter 6, she turns her attention to the world of The Bible about which she claims "it is vital to expose suppressed, mistranslated and misrepresented biblical records". For me the highlight of the book is her final chapter "The Bible's Power as Perennial Bestseller" where she draws together all the threads of the book and makes an impassioned plea to end organised cruelty to animals, a theme that she develops more fully in her later books. Read more...




A COLLEAGUE'S REVIEW OF OUR BOOK


We were delighted this week with a very positive review of our book by Dave H Howard - is a retired journalist who splits his time between Oregon and Arizona, U.S.A. Dave has an excellent blog "The religion, philosophy and Science of Spiritualism". In it he writes:
" The first book I downloaded and read on my new Kindle was Victor Zammit's newly revised edition of A Lawyer Presents the Evidence for the Afterlife. Victor is a man I've admired for a long time. A retired attorney in Australia, for more than 20 years he and his wife have dedicated themselves to afterlife research and communication of their findings worldwide via the Internet. I had read the earlier edition of his book some time ago and was very impressed with his clear, attorney-like technique of laying out the evidence for the afterlife. The new book retains that approach, of course, and the information he shares is up to date, grounded in science and convincing." Read Dave's Blogpost May 18th 2014.