May 23rd, 2014
Last week's report and read all previous reports

COMMENTARY: URGENT REFORM NEEDED. Whilst the Vatican acknowledged receipt of my letter to the Pope about updating Catholic theology, the Pope did not reply (mind you I am not surprised). So I want to mention just one of the issues that urgently needs reform. Tracing the issue of 'eternal hell' - something which is fully supported by Catholic theology, I found that this was a deliberate mis-translation of the word 'eon' by the Vatican translators.

Why is it that in the Latin Biblical text, whenever 'eon' related to punishment it was mistranslated as 'eternal'? But when the same word 'eon'

was used elsewhere in the Latin Biblical text, eon was translated as it should be translated ' a period of time' – in the time of Jesus it was 100 years. But if one traces the Bible to the original Greek text, no mention of 'eternal' damnation is made.
This and other issues I mentioned are very serious and I – and others - believe that the Pope should initiate a new Reformation to

remove all blatant unauthorized additions, interpolations and all wilful mistranslations – all of which discredit – even destroy any attempt by the Church to be credible. It is so embarrassing to the Church!

(The above information was taken from a very important book 'Communication with The Spirit World of God - written by a former Catholic priest, Father Johannes Greber- download a pdf copy here).

THE THIRD MOST IMPORTANT SCIENTIST IN THE WORLD UNDERSTANDS NEW SCIENCE
Dr. RUSSELL TARG RESPONDS TO THE SKEPTICAL EDITORS OF WIKIPEDIA As most of our

readers will already know, Wikipedia has lost any possible credibility by allowing skeptical editors to quote one-sided sources to ridicule mediums and anything to do with the paranormal. Dr. Russell Targ, has published this response: "Remote viewing is not 'pseudoscience.' Please immediately drop that inaccurate and insulting term that you have scattered throughout my Wikipedia bio-page." Read his full response.




NEAR DEATH EXPERIENCE: MELLEN-THOMAS BENEDICT was in the last stages of dying from terminal cancer in 1982. He died and for an hour and a half his body was monitored showing no vital signs. Miraculously he returned to his body after having a full NDE. Three months later there was no sign of the cancer in his body (Benedict 1996).




NEW BOOK BY PATRICIA PEARSON: 'OPENING HEAVEN'S DOOR' DRAWS GREAT RESPONSE FROM READERS IN MAINSTREAM NEWSPAPER
The Daily Mail has been

giving enormous publicity to a new book on Deathbed Visions and Near Death Experiences, possibly because the author is award-winning journalist, Patricia Pearson. Each day this week they have had articles about stories from Patricia Pearson's Opening Heaven's Door, some of them personal to the author and some of them classics in the research.

The Newspaper then opened the topic up to readers and claimed that they were " inundated with remarkable stories from readers who've had premonitions, seen dead loved ones or had incredible experiences during their relatives' final hours."
Read the readers' stories.


YOUR SOUL'S PLAN- Bob Olson inteviews Robert Schwartz about between life regressions.





SENSATIONAL PAST LIFE CASE: BOY REMEMBERS PAST LIFE, FINDS HIS BODY, MURDER WEAPON AND KILLER. Thanks to G. Worley for

the link to this article in the Epoch TImes. Apparently a 3-year-old boy in the Golan Heights region near the border of Syria and Israel said he was murdered with an axe in his previous life. He showed village elders where the murderer buried his body, and sure enough they found a man's skeleton there. He also showed the elders where the murder weapon was found, and upon digging, they did indeed find an axe there. He identified the murderer who confessed to the crime. The boy's story was witnessed by Dr. Eli Lasch, who is best known for developing the medical system in Gaza as part of an Israeli government operation in the 1960s. Dr. Lasch, who died in 2009, had recounted these astounding events to German therapist Trutz Hardo who includes it in his book, "Children Who Have Lived Before: Reincarnation Today."


MEDIUM 7 EXPERIMENT
Donna Smith-Moncrieffe, director of Metaphysics Research (www.medium7.com) conducts an interview with medium, Chris Stillar. Chris is interviewed about his perceptions and reaction to the readings he gave to 3 male non-believers. The scientific book based on research with 10 mediums and 88 clients is now available.



QUESTION: Victor, has any scientist or high flying skeptic taken up your challenge to be cross-examined? I'm very interested in this topic.
Victor: No, as I said sometime ago, it appears the skeptics do not have the courage to stand up for their convictions and beliefs. I am more than happy myself to be cross examined by some attorney engaged by the skeptics - and make the cross-examination public. But we are especially interested in the scientists and academics who write a lot of nonsense online, but are cowardly dead-scared of being cross examined

on their beliefs. That to me is quite a mystery. Again, if you are Professor

Richard Dawkins or Professor Stephan Hawking or a high flying skeptic, contact me and we will arrange for a cross examination of your anti-afterlife, anti-paranormal beliefs. Have the courage? Contact me now vz at victorzammit dot com. See cross examinations or go to www.victorzammit.com left column


CONTINUED- PART 3 : THE MONTAGUE KEEN TAPES- SOME OF THE BEST EVIDENCE FOR THE AFTERLIFE Montague Keen

was a well known English investigator of the afterlife. He was the principal author of the Society for Psychical Research Report on The Scole Experiment. On November 8th, 2003 he attended a seance with physical medium David Thompson and wrote a very favorable report on it. Sadly 3 months later on the 15th Jan 2004 Montague died suddenly. Montague became an excellent communicator and materialised through the mediumship David Thompson several times.

In this tape recorded nine months after his passing, Montague has materialised through physical medium David Thompson. He chats at length to an old friend, John Samson from the Society for Psychical Research. Monty shows that he knows David is moving to Australia and says it would be nice if David got in touch with Victor Zammit when he arrived in Sydney.
Listen to audio.
Read transcript.



AFTERLIFE CONTACT STORIES WANTED


Psychic Medium Joe Higgins, Author of three wonderful books on the afterlife, is collecting stories for possible inclusion in his new book on signs from our deceased loved ones. …sounds, smells, crazy coincidences, songs on the radio, birds, finding coins, weird timing, etc.…if you or any one you know have a story to share please pass it on! He says that it is amazing how we can help people with our own little stories, it lets others know that their not alone in having these events. Read more about Joe's work.

AFTERLIFE QUESTION: What becomes of the famous people in the afterlife dimension?
"Fame in the spirit world is vastly different from fame in the

earth world. Spiritual fame carries with it distinctions of a very different order from the earthly distinctions, and it is gained in one way only - in service to others. It sounds almost too simple to be feasible, but such is the case, and nothing will alter it. Whether the earthly famous will reside in the realms of the light immediately after their dissolution remains with themselves. The law applies to all, irrespective of earthly position." From Mons. Hugh Benson's LIFE IN THE WORLD UNSEEN.



NEW DVD ON HEALING from The Circle of The Silver Cord and the Banyan Retreat Centre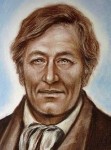 DVD"The Unfolding Truth"
William speaking through David Thompson in deep trance responds to Questions on Healing:
1) Welcome from William. 2) Mechanics of Healing. 3) Spirit Help with Healing. 4) Healing Prior to Transition. 5) The Soul's View of Impairment of the Physical Body. 6) Our Pets in the Spirit World. Duration of this DVD: 60 minutes Order a copy



TIRED OF READING DEPRESSING NEWS?


If you are not careful you will find yourself thinking about the details of all the sordid crimes and conflicts that make up what the media calls "news". Same stories each day, just different details.
However there are now many wonderful websites where you can read stories that inspire and nourish your positivity. Here are some we recommend- Either bookmark them of just Google "Good News" when you want something uplifting.
The Good News Network
The Daily Good
Positive News UK
HuffPost Good News
Happy News
Good News Network Australia

ON "SIGNS OF LIFE" TONIGHT


Louisa Peck underwent a Near Death Experience in 1982 during which she traveled through a vibrant landscape into the brilliant light of the sun where she encountered a love and bliss beyond measure. The non-religious view of "god" she has embraced as a result of her NDE and its many after-effects is described in her short e-book, God Evolved, as well as in a longer account woven through her addiction memoir, A Spiritual Evolution: How 14 After-Effects of a Near Death Experience Helped Cure My Addictions & Changed My Life.
She will be the guest on the Forever Family Foundation's
Signs of Life tonight
8:00 PM Eastern/5:00 PM Pacific/10am Sydney/
listen via phone: 716-748-0150
All shows are archived and downloadable for convenient listening both on website and via Itunes. Read more...


TUITION IN AFTERLIFE COMMUNICATION FROM THE EXPERTS IN ARIZONA



The Academy for Spiritual and Consciousness Studies 38th Annual Conference - organized by Dr Craig Hogan (left), July 10-13, 2014, Scottsdale, Arizona. Read more...

Some of the people you will meet: Prof. Gary E. Schwartz(pictured) , (pictured, Sonia Rinaldi)

Suzanne Giesemann, Rosemary Ellen Guiley, Karen Herrick, Joe Higgins, R. Craig Hogan, Mark Ireland, Lee Lawrence, Bruce Moen (pictured, below), Carol Morgan, Maria Pe,

Herb Puryear and Anne Puryear, Irma Slage, Rochelle Wright, Jonathan Yorks,

Jamie Clark, Susanne Wilson of course Victor Zammit who will be talking about the amazing evidence for the afterlife he has received through materializations.

I f you are a researcher, writer, or someone with a passionate interest in afterlife communication Register now.
FEEDBACK

Dear Victor, Dear Wendy,
I would like to start by thanking you for always being there for us, your followers around the world, with your Friday Afterlife Report and with the White Crow books that you send me from time to time to review.

Through you I learned about Rochelle Wright (Guided Afterlife Connections), and also through you, I found out that she was training psychotherapists. So , know, I am very happy to share with you the good news that I took this training and that I will be starting to help people in grief in Mexico with her technique.
I would appreciate if you check my web page ( it is in Spanish, but it is very short and simple), and if you help me let everybody know that in my country people in grief can have the chance to reconnect with their beloveds in Spirit. I am also open to work with people who don't have the economical resources to pay for the GAC therapy, as long as they allow me to publish the material of the sessions on a book that I am planning to write. There's not much material published in Latin America, so this could be a win-win situation.
Lourdes Plata


MEDIUMSHIP DEMONSTRATION BY LOUISE HERMANN IN BRISBANE TONIGHT


Date:Friday 23rd May 2014
Time:Seating from 6:30pm for a 7pm sharp start (please arrive on time as the front doors will be closed). The evening will finish at 9pm.
Location:Brisbane City Hall, Kedron Room, King Georges Square, Brisbane
Cost: $20 cash door entry fee payable on the evening after registration below. Read more...
REV TERRI DANIEL WRITES that for the first time ever,

you can experience The Afterlife Awareness Conference that she is co-ordinating in Portland Oregon in two weeks time (June 5th-8th) from the comfort of your home, anywhere in the world, on any computer, iOS device, Android device, or smart TV. All in beautiful HD. Can't watch it in real-time? No problem! You can replay the broadcast as often as you like until Dec. 31, 2014. More than 14 hours of original content, all for only $97... Read more..