Friday March 7th 2014
Last week's report and read previous reports

COMMENTARY: THE CHALLENGE NOT TAKEN? For a long time now I have been challenging

closed minded skeptical geniuses to show if they have the courage to debate me about the afterlife. We get these academic scientists who try to publicly insult all those who accept the paranormal and the afterlife- especially scientists like Professor Gary Schwartz who dare to challenge mainstream materialism. There's Prof. Stephen Hawking (calling those who accept the evidence for the afterlife 'afraid of the dark'), Prof. Richard Dawkins and a couple of others like them. They do not have expertise in the area of afterlife evidence and they have not done any experiments or other research in the area. But they feel entitled to ridicule work they have not read or studied or researched. These same scientists show they are too cowardly to debate an informed attorney in public about the afterlife. Clearly, they show

they do NOT have the courage of their convictions to explain to the world where, when, how and why the evidence for the afterlife cannot be accepted. The afterlife evidence remains VALID – because technically, the evidence shows it cannot be rebutted, which means the evidence will remain permanently valid! If you disagree let me know: vz at victorzammit dot com


PSYCHOLOGIST DR JOHN KLIMO TALKS ABOUT "THE CHURCH OF SCIENCE"
'FIND ME' is an Arizona USA based organization of 110 talented

psychics, retired law enforcement officers and professional search and rescue volunteers. They volunteer to work with law enforcement and families to find missing loved ones and solve homicides. They do not charge for their services. So far in eight years they have solved or resolved 27 cases. Read more... and purchase the ebook "

WONDERFUL EVIDENCE OF ANIMAL SURVIVAL


Dr Adrian Klein, a highly experienced leading EVP/ITC investigator from Israel has sent me a wonderful case study about the survival of his cat and his dog Sally. The evidence comes from his communication through ITC, from animal communicators and from photos and video received via ITC by Brazilian researcher Sonia Rinaldi. Read report.



VICTOR and WENDY - AND OTHER TOP AFTERLIFE SPEAKERS AND MEDIUMS WILL BE TRAVELLING TO ARIZONA FOR THIS CONFERENCE - BOOK NOW!



The Academy for Spiritual and Consciousness Studies 38thAnnual Conference, July 10-13, 2014, Scottsdale, Arizona
Psychotherapist Guided Afterlife Connections
•Self-guided Afterlife Connections
•Evidential medium readings
•Automatic writing
•Life between lives induction
•Instrumental TransCommunication
•Soul Phone communication
•Hemi Sync and binaural beats
•Threshold Room experiences
•Monroe institute Lifelines connections
•Self-hypnosis
•Meditation
•Pendulum reading
•Planned dream visitations
•Recognizing and understanding communication signs
•Bilateral stimulation
Read more...




KIMBERLY CLARKE SHARP'S NEAR DEATH EXPERIENCE




NEW NEAR DEATH EXPERIENCE MOVIE


Very soon we will be bombarded with advertising for a new near death experience movie which is coming out in the USA at Easter. It is based on the book "Heaven is For Real"- which sold 8 million copies. (
See trailer
). It's a sweet story of a 4 year old boy who had a NDE while having his appendix removed and saw his dead grandfather.
But as Nancy Evans Bush writes:
" If the resulting book dealt only with that part of his story, all might have been well. But the child's father is a conservative Protestant pastor, a biblical literalist. By the time the sincere but hardly impartial father stopped asking questions, and the boy stopped adding details in response to those questions, seven years had passed and the entire project was in the hands of Lynn Vincent, the ghost writer behind Sarah Palin's memoir, "Going Rogue". Further, the relative simplicity of the few original details had grown as the boy grew, into an elaborated account of Christian exclusivity and holy warfare that puts Revelation imagery into the hands of human warriors resembling Marvel comic book heroes."
Read more...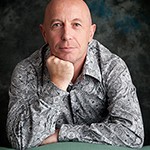 DR JAN VANDERSANDE REPORTS OF DAVID THOMPSON' S RECENT DEMONSTRATIONS IN LOS ANGELES Dr. Vandersande is highly experienced in physcial mediumship and the author of a book about his experiences. Read his report about 3 recent seances given by physical medium David Thompson in L.A. Read report.




JOSEPH HIGGINS- A MEDIUM HELPING SOLDIERS TO GET HELP FROM THE OTHER SIDE Joseph Higgins has written a number of books including one on how to be more aware of after death contacts. In this interview he talks about his work with war veterans.

BARRY EATON'S BRILLIANT NEW BOOK- A SEQUEL TO "AFTERLIFE". Congratulations to well known Australian radio

and TV presenter and host on online radio program Radio Out There, Barry Eaton, on the publication of his new book "No Goodbyes: Insights from the Heaven World." A medium himself, Barry says he also used the services of a very spiritual trance medium. He claims he was able to access an advanced group of spirits who provided a wide range of information via his late friend, John Dingwall, their spokesman in the afterlife. He says he also worked with three very talented mediums who contacted his late partner Judy in the world of spirit. The book is very conversational, easy to read and deals with many fascinating topics about both the afterlife and life in the physical in 54 very short chapters. Read more...

ON GRIEF: Directly from the afterlife dimension: "You must

understand that what seems to you a great sorrow is part of a plan which will be a great help to many. You must not look at it from a personal view. If through the experience which comes to you, many can be lifted up, then that helps to develop your spirit. It will be of great help to you when you also come over on this side and join him. The "dead' do not leave you. They pass through a door into a new life. For them it is a great release. It is not hard for them. Their only sorrows are your sorrows." ('Teachings'. S.Birch)

OBEs AND SETH
Seth is an influential New Age Spirit teacher who was channelled by Jane Roberts. Learn more about Seth.



QUESTION
:
Do you need religion in order to cross over? Would there be God or St Peter to judge us on crossing over? And is dying painful? Vince W.
Victor: Over twenty four years of studying information transmitted

from the afterlife in detail by those who are regarded to be very highly credible, I can tell you that religion is not essential in crossing over. And NO, there will be no St Peter or God there to judge you. This is because we judge ourselves for everything we do on earth: doing good, helping others unselfishly will raise the vibrations of our spirit body. Doing 'bad' (unspiritual things like cheating, being dishonest, being cruel and such like conduct) will lower our vibrations. On crossing over we go to a realm that will accept our level of accumulated vibrations. Usually the good, average, open minded person will end up in the very nice, very lovely Third Level – hugely better than earth. And NO, the actual dying, the actual crossing over to the afterlife is NOT painful. Some have reported from the afterlife it was their most beautiful experience they ever had. The more you know about the afterlife the more beautiful will be the transition. Definitely, our subscribers have an advantage about crossing over.




SOMETHING INSPIRATIONAL: LOVE IN ACTION- Maths teacher Jim O'Connor keeps volunteer work with sick babies secret.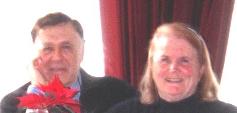 YOU ARE INVITED: AN ATTORNEY (RET.) AND PSYCHOLOGIST AT THE DOWSERS SOCIETY OF NSW: Victor Zammit Ph.D, Retired Attorney and Wendy Zammit Retired Psychologist will give a presentation at the Dowsers Soc. of NSW
TOPIC: The Sensational Evidence for the Afterlife, part 2.
WHEN : Sunday the 16th March14 2.30pm
WHERE: The Community Hall, 44 Gladesville Road Hunters Hill NSW
COST: $4 members- others $6 - (incl. afternoon tea).


SYDNEY MEDIUM: MARILYN WHALL EMAILS: "Just a friendly reminder about two upcoming events that I have the pleasure of working together on with Lynn Probert. Lynn is one of the UK's finest Medium's and Tutor at the prestigious Arthur Finlay College of Psychic Sciences, UK.
Limited numbers at both events.
Spirit Messages - Saturday 29th March 2014
Join Lynn and I for an intimate evening of messages from loved ones residing in the other world.
We deem it a privilege and an honour to be able to provide evidential mediumship especially to those in grief, helping to prove we are never alone.
Date: Saturday 29th March 2014
Time: 7.30pm Start 9.00pm Finish
Venue: Awareness Institute: Suite 1/20 Clark Street, Crow's Nest Sydney
Cost : Pre bookings $35.00 by secure paypal at: www.marilynwhall.com.au
Door Sales $40.00
Limited to max 50 attendees
Please note, not everyone will receive a message."

3) Great as per usual,,always eagerly await Friday n I luv the musical videos as they are always well chosen and consistently stir something deep within my knowing heart...thankyou Victor n Wendy, thankyou, thankyou, thankyou.
Raelene.