COMMENTARY: Special guest, Silver Birch - THE MOST POWERFUL, MOST ELOQUENT,

MOST INSPIRATIONAL, - " Death has no power over life; death cannot touch life; death cannot destroy life. The material is not stronger than the spiritual. If the eyes were open, if the ears could hear, if the soul left behind could register the more subtle vibrations of the spiritual life, it would see the resurrected spirit, liberated, triumphant, joyous, welcoming the escape from the thralldom and bondage of a material prison ..."

Do not grieve for those to whom freedom has come. Do not mourn because the caterpillar has become a beauteous butterfly. Do not weep because the cage has been opened and the bird has been set free.
Rejoice, and know that the enfranchised soul has found liberty and that, if you would but unfold the powers that the Great Spirit has given you, you could share some of the beauty and joy which is theirs. You could understand that death is but a stepping-stone, a door through which you enter into the larger freedom of the realms of the spirit."


SENIOR U.S. NAVAL OFFICER SUZANNE GIESEMANN COMES OUT AS A MEDIUM.



CUTTING-EDGE DEVELOPMENTS IN AFTERLIFE COMMUNICATION:


We would have loved to have been part of this conference in Arizona but sadly we have urgent commitments here. It looks fabulous.
The Academy for Spiritual and Consciousness Studies 38thAnnual Conference, July 10-13, 2014, Scottsdale, Arizona
Psychotherapist Guided Afterlife Connections
•Self-guided Afterlife Connections
•Evidential medium readings
•Automatic writing
•Life between lives induction
•Instrumental TransCommunication
•Soul Phone communication
•Hemi Sync and binaural beats
•Threshold Room experiences
•Monroe institute Lifelines connections
•Self-hypnosis
•Meditation
•Pendulum reading
•Planned dream visitations
•Recognizing and understanding communication signs
•Bilateral stimulation
Read more...

LINDA JACQUIN'S EMPATHIC NEAR DEATH EXPERIENCE
SYLVAN MULDOON(1903 –1969)- OBE PIONEER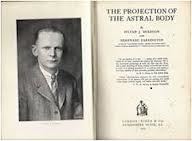 " Muldoon's discoveries all started with personal experience. When he was 12 years old, Muldoon attended a Spiritualist gathering with his mother in Iowa. During one of the nights there, he woke up and found himself looking down on his physical body. He found that a cord connected him with his physical body and thought he may be dead. He traveled around the house trying to wake some members of his family, but had no success. Finally, he was pulled back into his physical body. This was his first astral projection out of hundreds he would later experience."

Muldoon discovered:
"Everything in the astral plane seems to be governed by thought - by the mind of the projector ... As one is in his mind he becomes in reality when he is in the astral body ... Most of the time, even before you can complete a thought, you have already attained what you are thinking about ... It seems that the mind creates its own environment - yet the environment is real! " Read more on Kevin William's NDE site.


BRUCE MOEN TALKS ABOUT THE ASTRAL WORLD Bruce Moen is an engineer, author and lecturer on out of body travels which he learned to undertake at the Monroe Institute in 1992. He talks here about "focus 27" a beautiful area in the astral world (read about Bob Monroe's focus levels).



WHAT HAPPENS WHEN YOU DIE?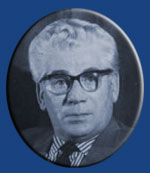 Some of the best descriptions of the afterlife come from tape recordings of sessions of direct voice medium Leslie Flint.

Dr. R. Craig Hogan has an excellent selection of people describing reunions with loved ones when they first crossed over. Read more...

MAVIS PITILLA- A BRILLIANT, SUPERB EVIDENTIAL MEDIUM English medium and teacher of mediumship Mavis Pitilla is known for giving incredible detail in her readings. She is now running a worldwide online mentorship program for developing mediums via Skype. More about Mavis...


SKEPTICAL SENIOR POLICE OFFICERS CONTINUE TO PRAISE GIFTED PSYCHICS 'PSYCHIC DETECTIVES' episode The Broken Hand of Fate.'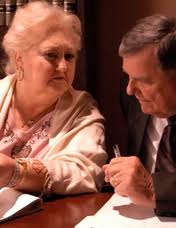 Place: Xenia, Ohio Police Department.
Case: Murder of Amanda Mayer – body found on railway tracks
Psychic: Karyol Kirkpatrick
In charge: Prosecuting Attorney Bill Schneck, Greene County, Ohio
Evidence produced – by gifted psychic Karyol Kirkpatick:


Police Comments: Prosecuting Attorney Bill Schneck, Greene County, Ohio, "I wouldn't hesitate to use psychic Karyol Kirkpatrick … I wouldn't hesitate to recommend her to other prosecutors and law enforcement people … I like to look at Karyol Kirkpatrick as a consultant with unusual talent."



A MASTERPIECE, 'LIFE IN THE WORLD UNSEEN' BY MONS HUGH BENSON TRANSLATED IN ITALIAN:


Dr. Diana Brioschi, from Milano, Italy, is one of our subscribers. She has just translated into Italian one of the books of Mons. Hugh Benson (pictured, left), 'Life In The World Unseen' - which has become a masterpiece of afterlife transmission.. This is a brilliant contribution which is going to help many, many thousands of Italians around the

world to understand about what really happens when we die. Thank you Dr. Diana Brioschi, your brilliant contribution is immensely acknowledged - a truly magnificent effort which will help so many people to have a smoother transition from physical planet earth.
Download "LA VITA NEL MONDO INVISIBILE".pdf
ON EVIDENCE: The 'EXPERIMENTER EFFECT'.
The negatively

minded skeptical experimenter will obtain negative results in psychic experiments while 'neutral' investigators obtain positive results. This is most relevant for those who genuinely want to test gifted psychics. In mainstream psychology, Rosenthal has demonstrated experimenter expectation effects in more than 300 studies, including studies in classroom and clinical settings (Rosenthal, 1978). Dr Richard Wiseman, who has a historical track record of finding against psychic consistently obtained negative results in experiments. Dr. Marilyn Schlitz, a neutral experimenter, obtained positive results on the same experiments using the same subjects. Read more...

THE ACADEMY FOR SPIRITUAL AND CONSCIOUSNESS STUDIES INC. - Feb. Journal is out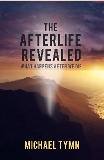 now. It is a really great journal to read - the editor is Michael E Tymn - a distinguished afterlife researcher and author of The Afterlife Revealed: What Happens When We Die?
Some topics: An interview with Mark Ireland (afterlife investigator); The President's Message Karen E Herrick. Ph.D.; Guest editorial R Craig Hogan - Overcoming Materialism;; "When Sir Winston Churchill Spoke"; 'The Vision of Sir Alister Hardy'; An Intriguing 1911 Near-Death-Experience; Defining and Summoning Strength' by F H Hernadndez; 'Explaining Death to a Child'. To obtain a copy of the journal Searchlight contact Paul Hauser, Executive Adminstrator (561) 714-1423 or email: pauljhauser@gmail.com ... http://www.ascsi.org


9 SIGNS YOUR CHILD REMEMBERS A PAST LIFE
The Reincarnation program "The Ghost Inside My Child" was featured this week in the influential Huffington Post in an article by David Moye.


Read more..




FASCINATING GUESTS ON SIGNS OF LIFE RADIO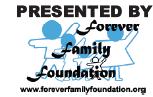 Tune In Thursdays 8:00 PM Eastern (New York) /5:00 PM Pacific
Fridays 12 noon Sydney, 1am London.
L isten via phone: 716-748-0150
Listen or download past shows free on their website and via Itunes

Today's guest John LaCross is Chief of Police in Barrington, Rhode Island, who brings mindfulness and meditation to the police department, and practices yoga daily. He has lead large scale group meditations for M.A.D.D, and encourages people in a meditative state to embrace their deceased loved ones as they come to visit. He lost his brother to suicide 35 years ago which opened him up to disciplines of study as he contemplated whether we survive physical death. He is a Reiki Master and has taken classes in grief counseling and stress reduction. Join Chief LaCross as he encourages us all to "speak the truth." Read more...

SYDNEY MEDIUMSHIP Demonstration Event with Tony Stockwell and Louise Hermann-Friday 21st March, "World Renowned UK Spirit Medium and author Tony

Stockwell will be joining Sydney based medium Louise Hermann for an exciting demonstration event of mediumship. Tony is known for his television work including The Psychic Detectives, Street Psychic, Best of British Mediumship, Sixth Sense, Mystery of Body 115, Psychic Private Eyes and Legend Detectives. Tony has demonstrated across the UK, Europe, US, NZ and Australia. Tony has also demonstrated with Lisa Williams and James van Praagh.
There are limited seats with tickets on sale now:
Dates:Friday 21st March 2014
Time:Arrive 6:30pm for a 7pm sharp start. The evening will comprise of a short interval and conclude at 9:30pm.
Where? The Ballroom, Vibe Hotel, North Sydney, 88 Alfred Street, Milsons Point.
Cost:$55.00. www.louisehermann.com for details.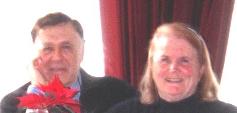 YOU ARE INVITED: AN ATTORNEY AND A PSYCHOLOGIST AT THE DOWSERS SOCIETY OF NSW: Victor Zammit Ph.D, Retired Attorney and Wendy Zammit Retired Psychologist will give a presentation at the Dowsers Soc. of NSW
TOPIC: The Sensational Evidence for the Afterlife, part 2.
WHEN : Sunday the 16th March14 2.30pm
WHERE: The Community Hall, 44 Gladesville Road Hunters Hill NSW
COST: .$4 entrance fee for expenses including hiring of hall

FEEDBACK: (3 only selected)

1. Thanks Victor for your report this week as always very interesting, as a brit a particular thanks for Land of Hope and Glory it got me singing before breakfast! Christine.

2. Dear Victor and Wendy, I just want to say thank you so much for sending the Friday Afterlife Report every week. It is so informative, interesting and enlightening. I always recommend it to my students and I've added your link to my website. Thank you for all the hard work and research you have done over the years. I often say to people..."If you were going to emigrate to Australia you would want to find out as much about that country as possible before you embarked on your journey and it's the same with the Afterlife...learn as much about it as you possibly can." Or words to that effect!Love and blessings to you both,Geraldine x
Geraldine Ann Ford

3. Victor it has been over 5 years since i came across your work in getting this fringe information out. Just wanted to say that your intent to help others by opening them up to bigger picture views. Was an enormous help to me, in finding ways out of my personal fears, by that of walking into big truths. Keep up the work it is making a positive difference. Your friend Freddie
See Victor on Video



Subscribe to Victor's Youtube Channel:



* What Happens When you Die
* Afterlife and Science
* Near Death Experiences- Evidence of the Afterlife?
* What You Must Know Before You Die
* David Thompson's Materialization
* Million Dollar Challenge
* The Afterlife on Trial* A Lawyer on the Afterlife
* Suicide is not the answer
* Religion and the Afterlife
* Ghosts- Randi and closed minded skeptics when they die
* Zwinge Randi's Challenge Exposed ... Lawyer Explains
* Why Professor Richard Dawkins is Wrong
* God--the Evidence (Without Religion)
* Afterlife Without Religion
* Skeptics Demolished
* Afterlife Objections Demolished * Ghosts- Randi and closed minded skeptics when they die
* Victor Zammit speaking at Speakers Corner



INSPIRATIONAL MUSIC: SOMETHING VERY SPECIAL, SOMETHING VERY DIFFERENT: About six miles from Maastricht, in the Netherlands, lie buried 8,301 American soldiers who died in "Operation Market Garden" in the battles to liberate Holland in the fall and winter of 1944-5. Every one of the men buried in the cemetery, as well as those in the Canadian and British military cemeteries, has been adopted by a Dutch family who mind the grave, decorate it, and keep alive the memory of the soldier they have adopted. Annually, on "Liberation Day," memorial services are held for "the men who died to liberate Holland." The day concludes with a concert. The final piece is always "Il Silenzio," In 2011 the soloist was a 13-year-old Dutch girl, Melissa Venema, backed by André Rieu and his orchestra playing with so much feeling to a couple of thousand people inside a theatre. Visually, it's absolutely stunning!! The mood, most solemn and nostalgic. Watch at this site and go full screen. It's very beautiful and very moving.
Whilst we encourage and we publish many papers and reports by afterlife researchers, we are not in a position to guarantee the accuracy of all claims. We accept the imputed claim that the afterlife and paranormal research done by the researchers is done in good faith. ALL WORK IS COPYRIGHT BY THE CONDITIONS SET AT THE GENEVA CONFERENCE ON COPYRIGHT.