On crossing over we leave behind us all the closed minded skepticism, we leave behind us the deeply entrenched negativism, and leave the defeatists and losers to a world they themselves chose to live in.

And this knowledge we regularly send you guarantees you that we will reach our ultimate destination – to be in the beautiful realm with so much peace, light and love for ever.



DEATHBED VISIONS PROVIDE COMFORT FOR THE DYING

JURGEN ZIEWE ON WHAT "HEAVEN" IS REALLY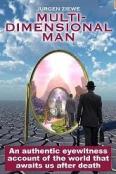 LIKE? " People frequently think of the dead as disembodied spirits in the shape of balls of light or fuzzy ghostly apparitions when they contemplate a life after death. Very few of these reports compare with any of my own observations and experiences conducted over the last forty years of out-of-body investigation into life after death.

Our post physical state is the exact opposite of what is written in those reports, with the new after-death body being more vibrant, more energetic and more developed in its human shape than it can possibly be on earth or in the imagination. The human form, especially on the higher levels, attains a new degree of perfection. The new environments and surroundings too are more "solid" in a sense. Everything on the higher dimension is more vibrant, with more energy radiating from all creation. By comparison the physical reality appears like a pale reflection, life being clearly at a more advanced state of development than it is able to manifest on the physical level. " Read more...

DR CHERIE SUTHERLAND TALKS ABOUT THE EFFECTS OF HER NEAR DEATH EXPERIENCE Dr. Sutherland is a NDEr whose experience led her to conduct an in depth three year study of the effects of NDEs for which she was awarded her Phd. She published her research in Transformed By The Light: Life After Near Death Experiences (1992) and other books including Within the Light (1993).Dr. Sutherland has lectured and become involved with a variety of NDE projects.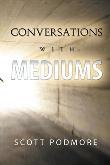 CONVERSATIONS WITH MEDIUMS
What happens when we die? Are loved ones still around us after they pass? How do babies represent as souls? What about our pets-do they wait for us on the "other side"? In his latest book Scott Podmore presents his interviews with twelve well known mediums (click on the picture of the book left to see the full list). All have a similar line of topics as he aims to find threads of consistency-or inconsistencies. Read review by EVP researcher Rob Smith who is featured in the book...



CORAL POLGE, ENGLISH PSYCHIC ARTIST did more than 100,000 portraits of people who had died based on her mediumisitic impressions.





WHEN SCIENTISTS BECOME IRRATIONAL, ILLOGICAL & UNREASONABLE : It just does NOT make sense for the atheistic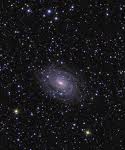 skeptical scientist to say that everything that we see on earth and the whole of the universe came by 'chance'. That the trillions of galaxies, stars, planets, solar systems, gravity - all showing heightened intelligence came by pure 'chance' - and that the maintenance of the universe comes by chance.That even things we see on earth like all the species, the gender of species, the heightened incentives to procreate, the DNA, the atoms, the circling of the electrons and protons etc etc... with absolute precision - all came about by 'chance' - by an 'accident'. I - and others like me, beg to differ. Everything in the universe and on earth are the effect of the 'First Cause' - and everything else we see and do not see - are 'effects'.. Even atheistic scientists agree that there is supreme intelligence - laws - which control and maintains everything in the universe. Without this supreme intelligence, the universe would not and could not exist - all galaxies, stars, planets would just collapse. That certainly makes more sense than to say there was no intelligence creating all these things.

BRILLIANT VIDEO ON SCIENTIFIC INVESTIGATION OF ARCHAEOLOGICAL SITES USING REMOTE VIEWING

THE CHRISTADELPHIAN (member of a Christian sect) WHO CHOSE DARKNESS. Silver Birch, a highly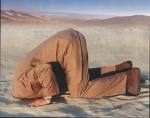 credible afterlife teacher, tells us of an incident when he was with a soul-rescue team in the afterlife, finding people in the dark realm to help them. Silver Birch came across a Christadelphian, a member of one of some 300 different Christian sects on earth, who had refused to leave his grave. The Christadelphian said that he had been taught that on crossing over he had to wait until Jesus - and ONLY JESUS - came to raise the dead and co-rule with him on Earth. Silver Birch explained to him that what he had been taught is not going to happen - ever. But this particular Christadelphian showed a 'CATHEXIS' to his beliefs and nothing, absolutely nothing would sway him. Silver Birch tells us that at some point in the future, even if it takes eons of time, this Christadelphian will finally accept the help that is offered to him and go to the Light - but most unfortunately and very sad for him and others like him, it may be after eons of time spent in 'darkness'




SUZANNE NORTHRUP MEDIUM

INSPIRATIONAL PARPSYCHOLOIGST DR. ALEXANDER IMICH (born February 4, 1903) is a Polish-born American chemist, parapsychologist. At age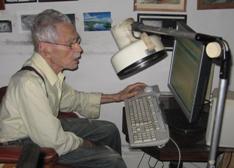 111 years, 45 days, he is currently the oldest man in the United States and the second-oldest living man in the world. He still lives in his home and until a year ago used a computer. After a long career as a consultant chemist, Imich retired to New York in 1952. His wife Wela died in 1986, and he took up his lifelong interest in parapsychology again, giving out the Imich prize for parapsychology research for several years. He has written numerous papers for journals in the field and edited a book, "Incredible Tales of the Paranormal" which was published by Bramble Books in 1995. He started the Anomalous Phenomena Research Center in 1999, trying to find a way to produce "The Crucial Demonstration", the goal of which is to demonstrate the reality of paranormal phenomena to mainstream scientists and the general public, Beginning in 2012, Imich began to transfer the records of his research into the paranormal to the University of Manitoba Department of Archives and Special Collections which has published a detailed finding aid on its website.


REVIEWERS WANTED:"LIGHT CHANGES"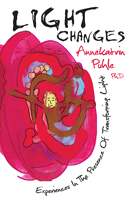 " Ever since the dawn of recorded history, humans have reported encounters with an exceptional light which appeared to them to be different, more intense, and brighter than sunlight. Often, these experiences had a strong and lasting effect on those concerned, changing their lives completely. But what exactly did they experience? This book offers the thoughts and feelings of more than 800 individuals reporting these experiences over a time span of 130 years." Read more...
Reviewers will be send a free pdf copy of the book on which to base their response. Email info@whitecrowbooks.com.




QUESTION ON CRYOGENICS (freezing the body after it

dies so that one day in the future medical science might be able to get you back on to life on earth) - ). "Victor, I was reading that President Kennedy has put his body in the cryogenics system. Could that happen one day?" Bertrand.
Victor: No, I could not find any authority to confirm that President Kennedy has been put in cryogenic storage. But apparently some 270 people are. Some 62 scientists said they support cryogenics. What colossal ignorance! It's pure idiocy to want to come back to this dreary world to live just a few more years. For the informed, open minded, the good honest person on crossing over goes into the Realm of the Light – where you will be 100% healthy permanently; you do not have to eat, to sleep, to work, to clean, to pay mortgages, to put up with the uninformed. It's place where it is permanently sunny where the light gives you energy 24 hours a day; a place where you will regress to a younger age, a place where you can follow your dreams – in music, in literature, in art in anything your heart desires!




CHANGE YOUR FOCUS TO 'POSITIVE NEWS':

Remember that what the media calls "News" is really a collection of stories about disasters and perversion that is designed to shock you and instill fear. It is not a reflection of the state of the world which is full of stories of kindness hope and triumph over adversity.

There are now many wonderful websites where you can read stories that inspire and nourish your positivity. Here are some we recommend- Either bookmark them of just Google "Good News" when you want something uplifting.
The Good News Network
The Daily Good
Positive News UK
HuffPost Good News
Happy News
Good News Network Australia

THE CONFERENCE IN ARIZONA IN JULY - THE WORLD NEEDS THIS SPECTACULAR CONFERENCE! THERE HAS NEVER BEEN ANYTHING LIKE IT! SEE FOR YOURSELVES BELOW- INTERNATIONAL SPEAKERS.



VICTOR will be speaking at this conference about sensational 'scientific' evidence.
Book now - SAVE $'S!
The Academy for Spiritual and Consciousness Studies 38thAnnual Conference, July 10-13, 2014, Scottsdale, Arizona. Psychotherapist Guided Afterlife Connections

• Self-guided Afterlife Connections
• Evidential medium readings
• Automatic writing
• Life between lives induction
• Instrumental TransCommunication
• Soul Phone communication
• Hemi Sync and binaural beats
•Threshold Room experiences
• Monroe institute Lifelines connections
• Self-hypnosis
• Meditation
• Pendulum reading
• Planned dream visitations
• Recognizing and understanding communication signs
• Bilateral stimulation
* Physical mediumship
Read more...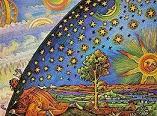 ANNUAL AFTERLIFE CONFERENCE IN PORTLAND JUNE 5-8 organised by The Afterlife Education Foundation Learn about the world beyond death from mystics and mediums, ministers and medics, all under one roof during one amazing, life-altering weekend!Click HERE for conference details, agenda, pricing and registration.



SYDNEY TWO GREAT MEDIUMS DEMONSTRATING TOGETHER ON

STAGE: Demonstration Event with UK Psychic Detective-Tony Stockwell and Louise Hermann-Friday 21st March "Hi
World Renown UK Spirit Medium and author Tony Stockwell will be joining Sydney based medium Louise Hermann for an exciting demonstration event of mediumship. Tony is known for his television work including The Psychic Detectives, Street Psychic, Best of British Mediumship, Sixth Sense, Mystery of Body 115, Psychic Private Eyes and Legend Detectives. Tony has demonstrated across the UK, Europe, US, NZ and Australia. Tony has also demonstrated with Lisa Williams and James van Praagh.
There are limited seats with tickets on sale now:
Dates:Friday 21st March 2014
There are limited seats with tickets on sale now:
Dates:Friday 21st March 2014
Time:Arrive 6:30pm for a 7pm sharp start. The evening will comprise of a short interval and conclude at 9:30pm.
Venue:The Ballroom, Vibe Hotel, North Sydney, 88 Alfred Street, Milsons Point.
Cost:$55.00. Tickets can be purchased here or visit www.louisehermann.com for details.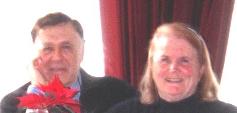 VICTOR AT THE DOWSERS SOCIETY OF NSW - this Sunday- in Sydney: Victor Zammit, Retired Attorney will give a presentation at the Dowsers Soc. of NSW. Wendy will also be there to answer any questions.
TOPIC: 'The Sensational Evidence' for the Afterlife, part 2. YOU ARE INVITED!
WHEN : Sunday the 16th March14 - 2.30pm (after the Society's AGM) to 4pm
WHERE: The Community Hall, 44 Gladesville Road Hunters Hill NSW
COST: $4 members- others $6 - (for afternoon refreshments and the hiring of hall).

FEEDBACK: (3 only selected) 1.
Hi Victor: Thank you very much for your weekly afterlife report, I'm the worlds biggest sceptic and it takes a lot to convince me about such things as life after death and the paranormal, but having looked at the evidence on your website and other sources I'm about 99 per cent convinced, keep up the great work the world needs to know the truth about this because if not the planet is doomed through rampant materialism. Thanks once again,
David
2. Thank you victor and wendy for another great after life report! i look forward to that every week! it gives me renewed hope and excitement every week! hugs to both of you! you both are great friends Adam

3.Great Report this week, I really enjoyed the service psychics and retired police searchers, I hope soon that they will be more in number, because people start switching on their own lights - the Arizona conference looks wonderful too, and thanks for the Jon Klimo interview, it brought me to a little more understanding and reassurance O:) May


See Victor on Video



Subscribe to Victor's Youtube Channel:



* What Happens When you Die
* Afterlife and Science
* Near Death Experiences- Evidence of the Afterlife?
* What You Must Know Before You Die
* David Thompson's Materialization
* Million Dollar Challenge
* The Afterlife on Trial
* A Lawyer on the Afterlife
* Suicide is not the answer
* Religion and the Afterlife
* Ghosts- Randi and closed minded skeptics when they die
* Zwinge Randi's Challenge Exposed ... Lawyer Explains
* Why Professor Richard Dawkins is Wrong
* God--the Evidence (Without Religion)
* Afterlife Without Religion
* Skeptics Demolished
* Afterlife Objections Demolished
* Ghosts- Randi and closed minded skeptics when they die
* Victor Zammit speaking at Speakers Corner
INSPIRATIONAL FOOD FOR THE SOUL
BRILLIANT COUNTRY & WESTERN MUSIC – HIGHLY ORIGINAL: "GOING DOWN THE RIVER": I would like you to listen closely to these wonderful singers. There is a story behind the song. Two Swedish artists, Jill and Magnus (both with glorious voices), were in Nashville to experience country & western music. They found a homeless man, Douglas Seeger, on the street singing and playing guitar. He was busking as he had no money. His music was absolutely wonderful and Jill and Magnus were so impressed – (AS I WAS WHEN I FIRST HEARD THE SONG) they invited him to the Nashville studio to join them in recording his original song We're Going Down the River. It was the same studio Johnny Cash used. The song has magic! This man deserves to get a roof over his head so help him become famous by spreading the word! All rights to Douglas Seegers and Swedish SVT. Support Douglas. Buy the song on Swedish iTunes!

Whilst we encourage and we publish many papers and reports by afterlife researchers, we are not in a position to guarantee the accuracy of all claims. We accept the imputed claim that the afterlife and paranormal research done by the researchers is done in good faith. ALL WORK IS COPYRIGHT BY THE CONDITIONS SET AT THE GENEVA CONFERENCE ON COPYRIGHT.