June 27th, 2014
Last week's report and read all previous reports


COMMENTARY: 'FOR ENTERTAINMENT ONLY' is a tag that has to be used by psychics/mediums in the U.K. Highly gifted mediums and psychics say it is denigrating and unnecessary. The original justification by those who introduced it - the materialists and the Church conservatives - was that mediumship and/or being psychic 'is not scientific'. But you may say, religion itself is NOT scientific! What scientific proof is there that wine is turned into the blood of Jesus during a service? Absolutely none! And the materialists' own 'belief' - 'there is nothing' is NOT scientific!

SCIENTIFIC: We have been saying, explaining and citing evidence in these weekly reports that mediumship now has become 'scientific'. In the UK, it is time to remove that ridiculous tag - 'for entertainment only'.

ELSEWHERE PSYCHIC PHENOMENA - ALARMINGLY ADVANCED: Those psychically advanced - especially those in China, whose psychic work is hugely more advanced than the West, especially in the military, must be laughing their heads off at the idiocy and the ignorance of those in England who try to lower the status of psychics. (See China's Super Psychics below)


DR. BRUCE GREYSON- REDUCTIONIST SCIENTISTS CANNOT EXPLAIN CONSCIOUSNESS
A fascinating easy to follow presentation showing evidence that proves the brain is different from the mind- so interesting. Must watch.






ARE NEAR DEATH EXPERIENCES REAL?


Janice Holden (2009) reported that of 93 veridical perception cases in the NDE literature, 92% were completely accurate, 6% were accurate with some errors and only one case was completely wrong. The things seen were frequently objects or events outside the NDEr's physical line of sight or at a distant location from the NDEr's physical body. As well many experiencers met previously unknown deceased relatives whose existence was later verified (van Lommel, 2010, pp. 32-33).




A SCIENTIFICALLY TRAINED SKEPTIC DISCOVERS THE "PARANORMAL" Elizabeth Lloyd Mayer was an academic psychoanalyst who had a personal experience with dowsing which changed everything.


MORE CONVINCING EVIDENCE FOR THE AFTERLIFE The Survival Top 40 maintained by Miles Edward Allen, author of The Survival Files, lists convincing cases demonstrating the survival of the human personality after the demise of the physical body. These are divided into two sections: the top 20 spirit-contact cases and the top 20 reincarnation cases. Read more..
GARY MANNION PSYCHIC SURGEON IN SYDNEY AUSTRALIA.

Video of Gary healing

IMPRESSIVE MATERIALIZATIONS: Last Saturday Wendy and I (and 20 others) experienced Gary's physical and materialization mediumship first hand. Gary is young (27- but he has been healing since he was 8) and the first to admit that he is still developing. There was 'direct' and 'indirect voice', a lot of 'physical' phenomena (objects being moved, being touched by hands etc.) and ectoplasm shown in red light.
But for me something absolutely stunning - and very special - was talking to a MATERIALIZED being at arm's length - right in front of me who showed his face clearly in the light of a small luminous tile. Two other people had reunions with loved ones speaking directly into their ears. It was unquestionably genuine. We also had excellent feedback from one friend who experienced Gary's healing. For those who want to experience healing with Gary or attend a physical mediumship demonstration at Wallacia contact Paranormal Organizer Inge Crosson Sydney 0414-862-861 or elsewhere see Gary's website.


SOME ATHEISTS BELIEVE IN THE AFTERLIFE


"Atheist" just means no belief in gods. A person may have a belief in an afterlife or reincarnation and still be an atheist. My good friend Michael Roll considers himself to be an atheist, by which he means someone who does not believe in a personal god - a god that is conjured by Christians and religionists. But he writes: "Please don't be too hard on us atheists. It only means somebody who does not believe in a deity. I am having great success in bringing my fellow atheists over to survival. This is my task on Earth." We remember what Mons. Hugh Benson, the ex-Catholic who transmitted a number of books from the afterlife said, "There are no atheists in the afterlife'. That does not mean he say that there is a God the way religionists tell us there is.



CAROL VENGROFF'S NEAR-DEATH EXPERIENCE Some fascinating insights.


FEAR: A HIGHLY NEGATIVE EMOTION:


Please read carefully what someone directly from the afterlife stated about this negative emotion:
"The enemy on which we wage war is needless fear that is harbored in so many minds. We see millions afflicted with worries that do NOT always exist except in their imagination. And so I stress again and again, get rid of fear. There is no problem with which you are confronted that is beyond you. There is no difficulty that cannot be mastered. There is no load so heavy that cannot be borne, and if you live and breathe an atmosphere of radiant confidence, you will attract all the forces that can help you and guided you and sustain you." (S Birch, highly credible afterlife teacher)

THE FUN OF DYING written by Seek Reality host Roberta

Grimes, is based on nearly two hundred years' worth of evidence delivered by dead people who were trying to help the living overcome their fear of death. This book is meant to be read by people who have little or no prior knowledge in the field of afterlife research. In just 100 large-type pages it explains how a solid afterlife works, how our minds survive the death of our brains, how dying happens and how it feels, and (most importantly!) what comes next. Consider it your travelogue as you begin your voyage toward eternal life. And because so much of this evidence is new to you, it also contains two study guides which will help you learn these truths for yourself. Read more...

CHINA'S SUPERPSYCHICS According to Tim Rifat the

Russian and Chinese military and intelligence agencies are also known to be heavily involved in remote viewing. The Chinese, with a long tradition of Qigong masters, are claiming that they have superpsychics like Zhang Baosheng who reportedly can accelerate the molecular structure of their body to penetrate at will solid objects such as brick walls. They also claim they have highly gifted remote viewers. This means that the Chinese are certain to have highly gifted psychics who can read documents locked away in a solid safe (Dong and Raffill 1997) Paul Dong and Thomas E Raffill in their book, China's Super Psychics, state: China's vast population, encouraged by a government that actively promotes psychic research for military and espionage, has developed an unusually high percentage of practitioners with psychic abilities.



LONG ISLAND MEDIUM TERESA CAPUTO TESTED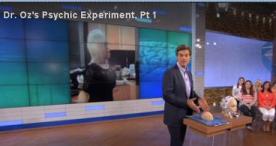 What really happens in a psychic's brain when they connect with the other side? Dr. Oz puts Long Island Medium Theresa Caputo to the test as she undergoes a brain scan while communicating with the spirit world.
The results of the experiment- Part 5.
Further details:Part 1 Part 2 Part 3 Part 4
PRE-BIRTH EXPERIENCES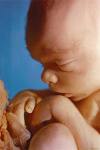 While the Near Death Experience explores where we go after death, the Pre-Birth Experience examines where we lived before we were born. Like the NDE, the PBE seems to be happening more frequently. Read stories of Pre-Birth Experiences collected from visitors to Beyond Religion. New Submissions may be emailed to john@beyondreligion.com.
Read more..

WHAT HAPPENS WHEN WE DIE? DR MICHAEL

NEWTON'S INSIGHTS Dr. Michael Newton's book, Journey of Souls, presents ten years of his research and insights to help people understand the purpose behind their life choices, and how and why our soul - and the souls of those we love - lives eternally. The following is an excerpt from Journey of Souls describing the nature of the afterlife. Read more...
HOW TO MAKE YOUR SIXTH SENSE YOUR FIRST SENSE- DR. HERB PURYEAR How do we develop our intuitive abilities or 'Sixth Sense'? Can intuition help us to achieve more, be happier, healthier and more prosperous? How can we make better life decisions using our 'Sixth Sense'? Dr. Herb Puryear answers these questions and more!






ONLY TWO WEEKS TO GO!! BOOK NOW!
Wendy and I are so looking forward to meeting so many wonderful people at this conference. It's going to be spectacular. Book now to enrich yourself spiritually.



The Academy for Spiritual and

Consciousness Studies 38th Annual Conference - co-ordinated by Dr Craig Hogan (left), July 10-13, 2014, Scottsdale, Arizona. Read more...

Some of the highly gifted

speakers-demonstrators you will meet: Prof. Gary E. Schwartz (left), Sonia Rinaldi (right) Suzanne Giesemann (below left), Rosemary Ellen Guiley, Karen Herrick, Joe Higgins,

R. Craig Hogan, Mark Ireland(below, right)

Lee Lawrence, Bruce Moen, Carol Morgan, Maria Pe,Herb Puryear and Anne Puryear, Irma Slage, Rochelle Wright (below left), Jonathan Yorks, Jamie Clark, Susanne Wilson.


Of course Victor Zammit will be talking about the sensational evidence for the afterlife he has received through materializations with David Thompson in the Circle of the Silver Cord..

If you are a researcher, writer, or someone with a passionate interest in afterlife communication Register now.
2) Your weekly Afterlife Reports are fantastic! Everyone should read them. Thank you for providing the world with such important and enlightening information! Jeffrey

3) Hi Victor and Wendy, What a huge job you do compiling all this wonderful knowledge every week – just amazing – thank you – wish I was going to the Conference too in USA– next year I will plan for it. King regards, Yvonne.
Keith, one of our subscribers needs our vote in a competion via Discovery Channel. " When I lost my leg, I thought it was the end of the world. However two things in my life made a huge difference - my nieces and a great national military group I belong to, BLESMA - The British Limbless Ex-Service Men's Association. Both have shown me that there is life after amputation, I just needed to discover the new me."
Read the stories- all inspirational- and vote for three stories including Keith's number 3.