June 20th, 2014
Last week's report and read all previous reports


COMMENTARY: THE 'BATTLE FOR YOUR MIND': We are all continuously being bombarded by a high pressure flow of information trying to capture our minds. There are a number of religions whose followers knock on your doors to try to convince you only they have the truth. There are the atheist groups trying to tell you there is no paranormal, no afterlife. There are those who try to recruit you to join the followers of some guru for mind domination. And there are others who try to use fear to control your heart and mind - as major religions have done for 2,000 years with their threats of eternal hell. So what do you do? How are you going to get the RIGHT INFORMATION? Who has authority to give you the information?

IRREFUTABLE SCIENTIFIC EVIDENCE IS THE AFTERLIFE

AUTHORITY: Those of us who study objective evidence for the paranormal and the afterlife are fortunate because we have a body of information which is consistent and repeatable and which does not insult our intelligence. But those who insist on blind faith (even faith in atheism) while not producing any evidence are ones to watch out for. You can find an easy to read summary of the evidence on our EVIDENCE page as well as in our book (see details at the top of this page).


DR. DEAN RADIN'S "SHOW ME THE EVIDENCE" PAGE DEAN RADIN from the Institute of Noetic Sciences

writes: " given the growing expectation that information on virtually any topic ought to be available online within 60 seconds, traditional methods of scholarship are disappearing fast. So I've created a SHOW ME page with downloadable articles on psi and psi-related topics, all published in peer-reviewed journals. Most of these papers were published after the year 2000. Most report experimental studies or meta-analyses of classes of experiments. I will continue to add to this page and flesh it out, including links to recent or to especially useful ebooks. See the evidence


KIMBERLY CLARK SHARP'S NEAR DEATH EXPERIENCE




WHAT DO NDE EXPERIENCERS SAY ABOUT GOD?


Kevin Williams who runs near-death.com, one of the best afterlife site in the internet, has analysed literally thousands of near-death experiences. He writes:
" If you read enough of these NDEs, you will discover that love is the most important thing there is. And the love they are talking about is practically nonexistent on Earth. The love that near-death experiencers are talking about is unconditional love - unlimited love - all-powerful love - all-encompassing love - a universal love. This love is the divine entity which all the religious people on Earth worship as "God". People who have an NDE are bringing into the world a light of love which has never before been understood on such a vast scale. Experiencers tell us that love is God. The light seen in so many NDEs is this love that is God. God is the light that loves. And loving others and everything is all that really matters in life." (Read more- see question 6)


LISA WILLIAMS TALKS ABOUT MEDIUMSHIP




THE CERTAINTY OF ETERNITY by L.C. DANBY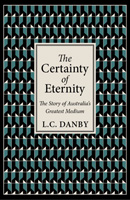 For many people the golden age of mediumship was the age of home circles. Small groups of sincere seekers would meet reverently one, two or even three nights a week in someone's home and sit for the development of spirit communication. They would continue without missing a night, week in and week out for many years. There was perfect harmony and no money changed hands. The aim was to receive wisdom from the spirit world as well as proof of survival which they shared with trusted friends. From 1927 until 1939 such a group developed to support the physical mediumship of Stan Walsh. Their sincerity of purpose attracted high level spirits and amazing phenomena that validates much of what is recorded in Christian mysticism. One of the members of that circle, Les Danby, recorded what happened. His book should be read by anyone interested in physical mediumship, psychic history or religion. Read what the higher beings say about "evil spirits".
We have 10 review copies available for people interested to write a review on Amazon.com. Email info@whitecrowbooks.com.
THE GROUND OF FAITH JUNE 2014


THE GROUND OF FAITH JOURNAL– is a fascinating bi-monthly online newsletter reflecting the views of intellectually and spiritually advanced Christians who are "Exploring Science, Mysticism and Experience Together". The Rev Michael Cocks, (pictured) writes: "This journal hopes to be used by the spiritually aware, who, if members of communities of faith, will hear of the experiences of their spiritual ancestors as recorded in sacred writings, will perhaps have them in mind as they live in the open world. " Read the June 2014 issue.
If you would like to be notified every two months when a new edition is uploaded email "SUBSCRIBE"



ROBERTA GRIMES INTERVIEWS CAROL MORGAN

whose son Mikey was killed in an accident at age 20. Before long he was communicating with her. In the years since he has given her extraordinary details about the place where he is residing.
Listen- scroll down to talk 44

You can listen live to Roberta's program Seek Reality every Saturday 10-11am (PST) on Contact Talk Radio,



CONVERSATIONS WITH GHOSTS by ALEX TANOUS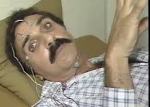 and CAL COOPER was a book that Dr. Tanous (pictured) intended to write with afterlife researcher Dr. Karlis Osis. The plan was to outline their various investigations of ghostly phenomena while working with the American Society for Psychical Research. Alex Tanous left a couple of chapters when he died. Now the book has been completed by Cal Cooper using additional notes and writings of Dr. Tanous, and interviews that were conducted with him on his thoughts and theories into ghosts and conscious survival beyond death. Read more..


CELEBRATING THE LIFE OF Dr. ARTHUR C. HASTINGS We were sad to receive news from the Forever

Family Foundation of the transition of Arthur C. Hastings who was a member of the Foundation's Scientific Advisory Board. He was the former President and Dean of Sofia University and Director of the William James Center for Consciousness Studies. Arthur also conducted research on remote viewing, hypnosis, dreams, stress, and bereavement. He is well known for major research into psychomanteum mirror gazing processes. Listen to an interview where he discusses his findings with Dr. Marilyn Schlitz.


DR. RUSSEL TARG CLAIMS THE EVIDENCE FOR ESP IS OVERWHELMING


WHAT HAPPENS IN THE AFTERLIFE TO THOSE WHO COMMIT SUICIDE? This is a question that is often asked by those who are left behind after a loved one ends their life. Jim Smith has put together an excellent post based on the evidence that comes from modern mediums.

" It is almost always a mistake to commit suicide. Yet, many people exaggerate the negative consequences of suicide in the afterlife because they are afraid someone might kill themself if they were not afraid of being punished for it. However, exaggerating the negative consequences of suicide is also a mistake because it increases the suffering of those who are grieving for suicide victims, and it causes confusion to suicide victims when they cross over." Read more..



MEDIUM OF THE WEEK JOHN EDWARD AT HIS BEST IN "CROSSING OVER" talks about a reading with a person in a coma for 7 years and brings through a brother who killed himself.


WHAT HAPPENS AFTER THE BODY IS DEEMED DEAD? Andrew Jackson Davis, known as"The Poughkeepsie Seer," because of his clairvoyant abilities, described what he observed after the moment of death. To read Davis's account on Michael Tymn's blog read more...
THE POWER OF THE MIND - THE PLACEBO EFFECT






FIRST TIME EVER ANYWHERE IN THE WORLD: TUITION IN HOW YOU CAN MAKE CONTACT WITH CROSSED OVER LOVED ONES - FROM THE EXPERTS IN THE ARIZONA AFTERLIFE CONFERENCE



The Academy for Spiritual and

Consciousness Studies 38th Annual l Conference - organized by Dr. Craig Hogan (left), July 10-13, 2014, Scottsdale, Arizona. Read more...

Some of the people you will meet: Prof. Gary E. Schwartz(pictured) , (pictured, Sonia Rinaldi)

Suzanne Giesemann, Rosemary Ellen Guiley, Karen Herrick, Joe Higgins, R. Craig Hogan, Mark Ireland, Lee Lawrence, Bruce Moen (pictured, below), Carol Morgan, Maria Pe,

Herb Puryear and Anne Puryear, Irma Slage, Rochelle Wright, Jonathan Yorks,

Jamie Clark, Susanne Wilson of course Victor Zammit will be talking about the sensational evidence for the afterlife he has received through materializations with David Thompson of in the Circle of the Silver Cord..

If you are a researcher, writer, or someone with a passionate interest in afterlife communication Register now.