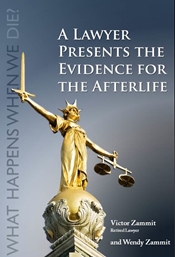 FRIDAY AFTERLIFE REPORT

Homepage http://www.victorzammit.com











Buy on amazon.com
Buy on amazon.co.uk
Buy on Barnes and Noble (accepts Paypal
Buy on Book Depository (accepts Paypal)



If you have been sent this link by a friend, or have come across it on the internet, sign up here

Last week's report and read all previous reports
April 4th 2014

COMMENTARY: 25 YEARS DEALING WITH STUBBORN SKEPTICS: Twenty five years ago when I started to do my

afterlife investigations I came across many skeptics. I saw that some of the skeptics had the skills, the competence and the ability to perceive the paranormal with true empirical equanimity. In other words, if the evidence was there they would accept it. That is why I've concentrated on assembling the evidence in an easy to read form in one book. Others showed they were 'closed minded' - they refused to even look at any paranormal or afterlife evidence. To-day, twenty five years later, the situation has not really changed - except that we are getting fewer and fewer closed-minded skeptics. More and more people are having near death experiences, after death communications and deathbed visions and and talking about them. Mediumship has become mainstream and more and more people are having evidential readings. We are on the winning side - and guaranteed, time will show that! If you want to understand why some skeptics remain stubborn read more.

NEAR DEATH EXPERIENCES- COMMONALITIES OF THE EXPERIENCE (thanks to Rob Smith and Jane Earl for the link).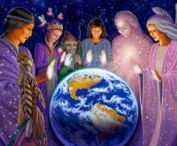 A WONDERFUL STEP TOWARDS ENDING SLAVERY Why is this not front page news? Western Australian billionaire and philanthropist Andrew Forrest has launched an organisation to end modern slavery, with the support of the Pope, The archbishop of Canterbury and a senior Islamic authority. The Global Freedom Network has been inaugurated at the Vatican, and brings together the Catholic, Anglican and Sunni Muslim faiths in a combined effort to stop modern slavery. Forrest is asking all businesses (including his own) to insist that all their supply chains are free from slavery. Read more and watch the excellent video interview.


'DEATH MAKES LIFE POSSIBLE'
A film by the Institute of Noetic Sciences and the Chopra Foundation will be world premiering at the Illuminate Film Festival in late May and also screened at the Portland Afterlife Conference in early June. The beautiful web site for the movie will be launched very soon as well! Read more... Watch trailer...


GEORGE HARRISON OF THE BEATLES FAMOUS WORDS ABOUT THE AFTERLIFE: "What happens when you die - that's most important to me ... it's the only thing that's important ... anything else is secondary."
See this week's music below.



WHAT HAPPENS WHEN YOU DIE?
http://www.afterlifedata.com


"This web site is a compilation of information on the afterlife and other related critical concepts, such as the purpose of life and reincarnation, as they relate to souls here on earth. Using spirit sources from Afterlife101.com and respected authors like Michael Newton, Allan Kardec, Jane Roberts and others, the results of our first investigations reveal 94.8% agreement on a variety of very specific topics.."



HAPPY BIRTHDAY TO CHICO XAVIER- The greatest Brazilian medium ever would have been 104 on April 2nd.




WANT TO RUN A SPIRITUAL PROGRAM FOR

SENIORS? The Institute of Noetic Sciences is running a " Conscious Aging Facilitator Training Program". It provides facilitators with all the resources they need to market, set up and conduct an 8 session workshop series on Conscious Aging in their local community. This self-paced, self-study program is designed for those who have experience in facilitating groups as a practitioner or community volunteer, especially active or retired Social Workers, Psychologists, MFTs, Counselors, Ministers, Trainers, Faculty, Coaches, Community Group Leaders, Group Facilitators and Nurses. Read more...



SIGNS FROM SPIRIT- BOB OLSON INTERVIEWS DAVE KANE author of 41 Signs of Hope.




APRIL ISSUE OF THE GROUND OF FAITH IS NOW ONLINE Lots of wonderful articles and accounts of after death communications http://thegroundoffaith.net/issues/2014-04/



DYING TO KNOW Josh Langley has a wonderful quirky sense of humour which shines through in his new book as he shares with you his own personal journey to find out if there is anything beyond this life.
Available now on kindle and in print.
Read more...
WHAT IS REMOTE VIEWING?
Some people incorrectly think that they are "remote viewing"

when they get a flash of intuition. Real remote viewing is a skill honed through many months of evidence based feedback. After being given a target the remote viewer is asked to draw what they can see and write a report on it. They are then taken to the target to get immediate feedback on the accuracy or otherwise of their perceptions. This enables them to learn to tune into the different kinds of sensations that accompanied accurate perception. Some of the skills required include: accurately verbalizing perceptions, report writing, drawing, sketching and creating dimensional and proportional representations, time keeping and databasing.

GREAT RESOURCES ON REMOTE VIEWING


Thanks to Simon Turnbull. President of the International Psychics Association and a trained remote viewer for these recommendations:
One of the best RV text books is
Joe McMoneagle's 'Remote Viewing Secrets' Other good RV books by remote viewers funded by US military (they spent $23 million on the research 1972-1995 that we know of):
'Skip' Atwater - 'Captain of My Ship, Master of My Soul'
Paul H. Smith - 'Reading the Enemy's Mind'
David Morehouse - 'Psychic Warrior'
Joseph McMoneagle - 'The Stargate Chronicles: Memoirs of a Psychic Spy'
Colonel John B. Alexander - 'Future War'
Major Ed Dames - 'Tell Me What You See'
Good RV books by RV researchers:
Russell Targ - 'Do You See What I See?'
Good books on RV history:
Jim Schnabel - 'Remote Viewers: The Secret History of America's Psychic Spies'
Jim Marrs - 'Psi Spies'



PROBLEMS SOME PEOPLE MAY HAVE ON CROSSING OVER: Number 7. 'Racism' and 'discrimination'. Those who regard other people as being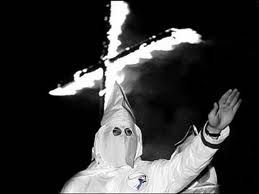 inferior on the basis of race or skin colour or gender are likely to have problems in the afterlife on crossing over. There are parts of the world where there is colossal hatred on the basis of skin color. The Ku Klux Klan are on record for lynching African Americans purely on the basis of race. Regarding others as inferior just because of skin color or gender or social class will be reducing the level of spirituality - and the level of spirit vibrations. On crossing over the racist could have some very serious problems (more problems on crossing over later on).



PSYCHIC DETECTIVES - POLICE OFFICER

PRAISES GIFTED PSYCHIC PHIL JORDAN: 'I accept the psychics' role in helping with murder cases – and I will call them again – because they get results…I am now a great believer in psychics helping the police'. Sheriff Bill Hasenaurer from Oneida Country Sheriff's Office - on the East Coast U.S validating the psychic and mediumship gifts of gifted forensic psychic Phil Jordan- from PSYCHIC DETECTIVES episode 'Blood Money'.




THE GREAT CONFERENCE IN ARIZONA IN JULY - THE WORLD NEEDS THIS SPECTACULAR CONFERENCE! THERE HAS NEVER BEEN ANYTHING LIKE IT! SEE FOR YOURSELVES BELOW- INTERNATIONAL SPEAKERS.



VICTOR will be speaking at this conference about the sensational 'scientific' afterlife evidence - focusing on 'materialization' - what he considers to be the greatest discovery in human history: Book now - SAVE $'S!



The Academy for Spiritual and Consciousness Studies 38th Annual Conference - organized by Dr Craig Hogan (left), July 10-13, 2014, Scottsdale, Arizona. Psychotherapist Guided Afterlife Connections

• Self-guided Afterlife Connections
• Evidential medium readings
• Automatic writing
• Life between lives induction
• Instrumental TransCommunication
• Soul Phone communication
• Hemi Sync and binaural beats
•Threshold Room experiences
• Monroe institute Lifelines connections
• Self-hypnosis
• Meditation
• Pendulum reading
• Planned dream visitations
• Recognizing and understanding communication signs
• Bilateral stimulation
* Physical mediumship
Read more...

CHRISTINE MORGAN is a Certificate holder of the

Spiritualist National Union in Public Speaking and Demonstrating Evidential Mediumship (CSNU), as well as the first Medium in Australia to become a Tutor at the prestigious Arthur Findlay College of psychic science and spiritual mediumship in the UK. She is offering Private Consultations of Mediumship 22nd April to 2nd May 2014 at Banyan Retreat Ashford, Kent, UK.

Christine's popular Sydney mediumship development workshops will begin on Saturday 10th May 2014 (Ongoing) 7th June – 5th July – 9th August – 6th September – 4th October. To Book email: indiki1962@gmail.com Read more...


We have had a request for an Italian speaking medium. Can anyone help?

FEEDBACK: (3 only selected)
1. Thank you, Victor. I appreciate your including my Dream Visit video. I have been such a fan, and it will be wonderful to finally meet you at the ASCI Conference in Arizona this summer. Thank you for all the comfort you have brought to people globally, through your diligent exploration of the Afterlife. Susanne Wilson.

2. Thank you again for your hard work & great work! Tony Schina

3. LOVE THIS AFTERLIFE WEEKLY REPORT, AMANDA APS


See Victor on Video



Subscribe to Victor's Youtube Channel:




* What Happens When you Die
* Afterlife and Science
* Near Death Experiences- Evidence of the Afterlife?
* What You Must Know Before You Die
* David Thompson's Materialization
* Million Dollar Challenge
* The Afterlife on Trial
* A Lawyer on the Afterlife
* Suicide is not the answer
* Religion and the Afterlife
* Ghosts- Randi and closed minded skeptics when they die
* Zwinge Randi's Challenge Exposed ... Lawyer Explains
* Why Professor Richard Dawkins is Wrong
* God--the Evidence (Without Religion)
* Afterlife Without Religion
* Skeptics Demolished
* Afterlife Objections Demolished
* Ghosts- Randi and closed minded skeptics when they die * Victor Zammit speaking at Speakers Corner

MUSIC: INSPIRATIONAL FOOD FOR THE SOUL: Without doubt, George Harrison, a member of the famous Beatles group made a huge contribution to meaningful music. Enjoy his creation of the hugely inspirational and most successful song MY SWEET LORD.


Lyrics of MY SWEET LORD
My sweet lord
Hm, my lord
Hm, my lord
I really want to see you
Really want to be with you
Really want to see you lord
But it takes so long, my lord
My sweet lord
Hm, my lord
Hm, my lord
I really want to know you
Really want to go with you
Really want to show you lord
That it wont take long, my lord (hallelujah)
My sweet lord (hallelujah)
Hm, my lord (hallelujah)
My sweet lord (hallelujah)
I really want to see you
Really want to see you
Really want to see you, lord
Really want to see you, lord
But it takes so long, my lord (hallelujah)
My sweet lord (hallelujah)
Hm, my lord (hallelujah)
My, my, my lord (hallelujah)
I really want to know you (hallelujah)
Really want to go with you (hallelujah)
Really want to show you lord (aaah)
That it wont take long, my lord (hallelujah)
Hmm (hallelujah)
My sweet lord (hallelujah)
My, my, lord (hallelujah)
Hm, my lord (hare krishna)
My, my, my lord (hare krishna)
Oh hm, my sweet lord (krishna, krishna)
Oh-uuh-uh (hare hare)
Now, I really want to see you (hare rama)
Really want to be with you (hare rama)
Really want to see you lord (aaah)
But it takes so long, my lord (hallelujah)
Hm, my lord (hallelujah)
My, my, my lord (hare krishna)
My sweet lord (hare krishna)
My sweet lord (krishna krishna)
My lord (hare hare)
Hm, hm (gurur brahma)
Hm, hm (gurur vishnu)
Hm, hm (gurur devo)
Hm, hm (maheshwara)
My sweet lord (gurur sakshaat)
My sweet lord (parabrahma)
My, my, my lord (tasmayi shree)
My, my, my, my lord (guruve namah)
My sweet lord (hare rama)
[fade:]
(hare krishna)
My sweet lord (hare krishna)
My sweet lord (krishna krishna)
My lord (hare hare)

Whilst we encourage and we publish many papers and reports by afterlife researchers, we are not in a position to guarantee the accuracy of all claims. We accept the imputed claim that the afterlife and paranormal research done by the researchers is done in good faith. ALL WORK IS COPYRIGHT BY THE CONDITIONS SET AT THE GENEVA CONFERENCE ON COPYRIGHT.