COMMENTARY:GREAT NEWS- CATHOLIC CHURCH IS

EVOLVING. A number of people contacted us last week after an item by Mons. Hugh Benson to say that the Catholic Church is no longer teaching the Adam and Eve myth, no longer making baptism important and no longer terrifying people with eternal damnation. All these were taught in the 'old days' - they say, some twenty to fifty years ago - but mostly, not these days.

It's good to see the Church putting emphasis on becoming more 'spiritual' rather than the people being inundated with unproductive religious rituals, man-made beliefs and creeds which belong to an earlier age and which are totally irrelevant to the afterlife. It is what we do, not what we believe that will be the most important on crossing over. It would also be good if the Catholic Church would accept the information which we receive directly form the afterlife from highly credible sources. Read why the theology of the Church needs a new reformation in FACTS and MORE LIGHT by Mons. Hugh Benson.



DR SAM PARNIA TALKS WITH SKEPTICAL MEDICAL COLLEAGUES ABOUT NDEs.




NEW SCIENTIFIC STUDY OF PHYSICAL MEDIUMSHIP Finally after three years of

frequent sittings and more than half a year of peer-reviewing, the Society for Scientific Exploration has pre-published 2 of 3 papers about their investigation of the Physical Phenomena triggered within the Felix Circle Germany by their Physical Medium Kai Muegge. More than three years Prof. Stephen Braude, former head of Philosophy at the University of Maryland, together with international Colleagues, financed mainly by the Gilbert Roller Fund, investigated the claims of worldwide witnesses and the Felix Circle itself about their array of classical Seance Room based Physical Phenomena. Kai underwent a protocol of rigid controls that are usually rejected by today's working physical mediums. He worked in a 'seance room lab' with regular strip searches, permanent observation, no regular sitters, low light and infrared filming, permanent touch holding control during the course of the seance by scientists. Read more about this ground breaking study.


WORTH REPEATING: Nikola Tesla's warning, "The day science begins to study non-physical phenomena (*the paranormal), it will make more progress in one decade than in all previous centuries of its existence."


DR PENNY SARTORI INTERVIEWED ABOUT DEATHBED VISIONS
BRILLIANT AFTER DEATH COMMUNICATIONS


Dr. Elisabeth Targ, a brilliant doctor and researcher into spiritual healing, died from a brain tumor at the age of 42. After she died her co-researcher, Dr. Jane Katra, received more than 35 unexpected communications from her. They started a few hours after her transition. She appeared to Jane at least 10 miles away from the house where her body lay. In the weeks that followed lights flashed when people talked about her; a woman wrote down nonsense syllables dictated from Elisabeth in a dream visit that turned out to be a message in Russian ( a language that Elisabeth spoke well). Read more... On her website Dr. Katra has details of another surprising communication from Elisabeth that shows she is still a healer. Read more...


VAIL SYMPOSIUM SHOWS THE POPULARITY OF NDE/AFTERIFE DISCUSSION It's wonderful to see

discussion of afterlife issues making it into local community venues. Dr. Jane Katra, will be talking at the "Vail Symposium" on April 3rd. She will share her experiences participating in research of remote viewing, ESP, clairvoyance, psychokinesis, and distant mental influence, with parapsychologists Russell Targ, Helmut Schmidt, William Braud, Steve Baumann, and Dean Radin. She will also talk about her fascinating after-death communications from Dr. Elisabeth Targ and Dr. John E. Mack. Sounds wonderful. Read more.. Her talk follows high successful ones in March by Drs. Eben Alexander and Raymond Moody.

Dr Katra will be interviewed today on the Forever Family Foudation's radio program Signs of Life 8 - 9 PM Thursday Eastern 5 - 6 PM Thursday Pacific Midnight London time and 11am Sydney time.


DREAM VISITS WITH LOVED ONES IN THE AFTERLIFE with Susanne Wilson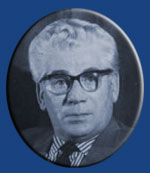 MORE BRILLIANT EVIDENCE OF LIFE AFTER DEATH People who have 'died' can be heard talking in their own voices in the presence of a direct voice medium. One direct voice medium who was thoroughly tested in recent times was Leslie Flint. There are 66 recordings of casual conversations between one of Leslie Flint's regular sitters and his wife Annie who had died. She was speaking to her husband in direct voice through Leslie Flint over a twelve year period (between 1971 and 1983). They talk in casual conversation like any married couple. The wife tells her husband that he comes to visit her when he is asleep and asks if he remembers visiting her. Listen now....



QUESTION: WHAT IS THE DIFFERENCE BETWEEN A PSYCHIC AND A MEDIUM?


Victor: The short answer is that mediums aim to connect with your "dead" loved ones and prove survival and psychics don't. We are all psychic to some extent. Developed psychics can tune into your energy field without any spirit involvement and have the gift of precognition. Mediums have to be able to do this to some extent- but their primary aim is to be able to connect with the spirit world.




'SPIRIT TALK' WITH JAMES VAN PRAAGH PREMIERES IN THE USA THURSDAY March 27th 2014 on Gaiam TV


"Filmed in front of a 'live' studio audience at the GaiamTV Studios in Boulder, CO, James Van Praagh brings the audience one step closer to heaven every Thursday in his new television show, "Spirit Talk". See OM TIME NEWS ARTICLE



GREAT RESPONSE TO LAST WEEK'S 'DOES THE

END JUSTIFY THE MEANS'. We had a really good response to this subject. But I have to admit it was rather a tricky question. We all realized it would be a huge topic to deal with in normal afterlife report item. But we do know with absolute certainty that ultimately justice will be done - perhaps not on earth, but certainly on crossing over. There are still problems e.g., if A kills B to save ten people - should A be punished for killing B? Of course, one can multiply the numbers. Whilst we are informed that bad deeds (where one loses spiritual vibrations to the soul-body) create bad karma we are also informed that 'motive precedes action' - referring the real intention for doing something. It is a very interesting topic and perhaps in the future sometime we'll come back to it.


WONDERFUL AFTER DEATH COMMUNICATION


" I would like to share something with you that happened a few days ago. I am a medium and development circle leader so have a good understanding, but this event amazed, delighted and even startled me little. I often have a spirit arm placed around me in the early morning when I wake - it is usually preceded by a bell ringing - this happened again on Tuesday morning - however the arm was only there for a short time when it suddenly withdrew - I immediately sat up and looked on the side of the bed where the Spirit would have laid and there was a brown butterfly just below the pillow - it rose off the bed a little - fluttered its wings twice - then simply disappeared in front of my eyes - I saw the butterfly quite clearly and could hardly believe what I was seeing - it didn't fly off - I was very close to it - it just vanished . This is one of the most special happenings of the many I have been privileged to witness." Hazel Kidd.



PROBLEMS SOME PEOPLE MAY HAVE ON CROSSING OVER: Number 6. ABUSE OF POWER:

people in power (in intelligence agencies, police, politicians, in the churches, private industry and other people in power of authority) who abuse their power for personal gain and/or to adversely affect others will inevitably be losing valuable spirituality - losing vibrations of the etheric-spirit body. I said it many times that on crossing over the level of vibrations of our etheric body will determine where we go in the afterlife - to do with 'reaping and sowing'. Good, average, open minded folk will usually end up in the realm of the Light. But those who consistently abuse their power for personal profit or to adversely affect others, could have serious problems on crossing over.
OPRAH WINFREY TALKS WITH THICH NHAT HANH
who explains how deep listening heals.



GREAT FREE ONLINE COURSES

Further to the mention in the last Friday Report, a reminder that the UK's Spiritualists National Union (SNU) which runs the Arthur Findlay College also has an online international presence - the SNUi. It might be of particular interest to people who don't have easy access to a development circle or who may be interested in the free online courses they run for members. These are interactive live activities. For those interested in the history of Mediumship, they also have a good range of previously out of print books.
Read more..
OUR BELIEFS ARE CONDITIONED BY OUR ENVIRONMENT
Whilst the existence of the afterlife is
by

and large
accepted throughout the world in the West at the moment there is a skeptical anti-paranormal historical and cultural bias. In other countries like India, the paranormal is culturally and historically accepted. Usually, accepting the paranormal and the afterlife is a matter of chance. If a skeptic was born in Japan - he'd be a Shintoist, if he was born in Pakistan he'd be a Moslem; if born in Israel, he would have all the prejudices and bias of a Jewish person. So, we have to rise above our environmental prejudices and accept that which is objective and repeatable - no matter what our environmental beliefs tell us.

The Academy for Spiritual and Consciousness Studies CONFERENCE IN ARIZONA IN JULY



Come and join us at this very special conference July 10-13, 2014, Scottsdale, Arizona.
• Self-guided Afterlife Connections
• Evidential medium readings
• Automatic writing
• Life between lives induction
• Instrumental TransCommunication
• Soul Phone communication
• Hemi Sync and binaural beats
•Threshold Room experiences
• Monroe institute Lifelines connections
• Self-hypnosis
• Meditation
• Pendulum reading
• Planned dream visitations
• Recognizing and understanding communication signs
• Bilateral stimulation
* Physical mediumship
Read more...