COMMENTARY: ANSWERING A CHALLENGE

No genius scientist, no genius hard-line skeptic appears to have had the courage to take up my offer to be cross-examined in public. But ONE skeptic asked me if I myself had the courage to be cross-examined myself in public. "YES, ABSOLUTELY" my reply was. "I am prepared to be cross- examined by the top attorneys anywhere, any place and any time." I have nothing to hide because I know with ONE HUNDRED PER CENT certainty I can prove the afterlife and the paranormal exist. The whole world will be the jury to consider the verdict! So, yes, go get your top lawyers, I am more than happy to be cross-examined immediately after I cross examine you and have both cross examinations sent around the world where ever the internet exists! Email vz at victorzammit dot com. See moot cross-examinations of two scientists and a closed minded skeptic on http://www.victorzammit.com/ (left hand column)

WORLD FAMOUS CELEBRITY MEDIUM ALLISON DUBOIS RECOMMENDS OUR BOOK


"Investigating lawyer Victor Zammit in my opinion is a courageous insightful man who teaches us all to think and feel outside the negative, stereotyped conditioning ... I give his research all the stars in heaven ... it is a book that will help people have a peaceful crossing over to a world we are all inevitably destined to go."
Next week: Brilliant physicist who investigated materializations.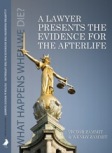 OUR NEW BOOK: THANK YOU FOR YOUR SUPPPORT: THE NEW BOOK IS DOING VERY WELL - thank you all - our subscribers and afterlife investigators and authors - who are getting behind it. THANK YOU ALLFOR HELPING TO SPREAD THE LIGHT! And a big thank you to those authors and afterlife investigators who also inspired us produce the book. Again, we remind our readers we do NOT make a profit from selling this book.
You can buy the book at:

• Amazon in paperback and kindle editions.
•Amazon.uk.co-
•The Book Depository in the UK -
•Amazon.fr-
•The Nile.com.au -
•Barnes and Noble.com-
•Amazon.ca -
•Amazon.de-
•Kalahari.com-
•Amazon.sp-
•Amazon.it-
You can also buy the e-book from:
Kobo and Itunes.

IF YOU ENJOY THE BOOK PLEASE WRITE A REVIEW: We so appreciate the wonderful people who have written and posted reviews which help to bring the book to the notice of people who are searching. If you need help in purchasing a book and in knowing how to post a review email books@victorzammit.com or check out these videos:
How to set up an account on Amazon
How to write a book review on Amazon



THE NEAR-DEATH EXPERIENCERS REFUTE MATERIALIST INTERPRETATION OF NDEs


Out-of-Body Experiences: All in the Brain? by Jan Holden, EdD, Jeff Long, MD, and Jason MacLurg, MD. In 2002 an article appeared in the leading scientific journal Nature documenting an induced out of body experience through focal electrical stimulation of the brain's right angular gyrus in a patient who was undergoing evaluation for epilepsy treatment. Access to the original paper is available at the Nature website. This article is a response by three NDE researchers. This article was originally published in Vital Signs Volume 21, Number 3. Read more..



WHY BAD SCIENCE IS LIKE BAD RELGION
Dr Rupert Sheldrake writes:


" In both religion and science, some people are dishonest, exploitative, incompetent and exhibit other human failings. My concern here is with the bigger picture. I have been a scientist for more than 40 years, having studied at Cambridge and Harvard. I researched and taught at Cambridge University, was a research fellow of the Royal Society, and have more than 80 publications in peer-reviewed journals. I am strongly pro-science. But I am more and more convinced that that the spirit of free inquiry is being repressed within the scientific community by fear-based conformity. Institutional science is being crippled by dogmas and taboos. Increasingly expensive research is yielding diminishing returns.

Bad religion is arrogant, self-righteous, dogmatic and intolerant. And so is bad science. But unlike religious fundamentalists, scientific fundamentalists do not realize that their opinions are based on faith. They think they know the truth. They believe that science has already solved the fundamental questions. The details still need working out, but in principle the answers are known. Science at its best is an open-minded method of inquiry, not a belief system." Read more on this critically important topic...

NEAR DEATH EXPERIENCES- LESSONS ABOUT LIVING LIFE TO THE FULL
PHYSICIST REPORTS ON MATERIALIZATIONS
Brilliant ex-Professor Dr. Jan W. Vandersande, is a rare academic. He does not sit on the

fence like so many others. He comes right out and tells the reader what he has observed and what he believes. He mentions observing flying trumpets, seeing ectoplasm, and hearing spirit voices through the trumpet. "Those experiences changed my life in at least two ways," Vandersande, who holds a doctorate in physics and served professorships at the University of Witwatersand, South Africa, and at Cornell University, tells the reader. " Firstly, it gave me the conviction that there is life after death. Secondly, it made it possible for me to be able to critically read much of the literature about psychic and paranormal phenomena." Read his report on three sittings with physical medium David Thompson. And get his book...Life After Death: Some of the Best Evidence.
WHAT HAPPENS ON THE HIGHER LEVELS?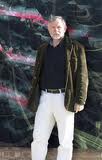 VERY IMPORTANT talk by Jurgen Ziewe who has been having regular out of body experiences for forty years. Here he describes:
* what really happens after death
* how widespread ignorance about our afterlife conditions causes suffering
* characteristics of the intermediate dimensions
* characteristic of the higher dimensions
http://player.vimeo.com/video/19833810
Read more on Jurgen Ziewe's website


PROFESSOR DISCOVERS THE AFTERLIFE


When her husband died in 1983 Professor Sylvia Hart Wright and her son jointly had an experience that suggested he was trying to contact them from beyond the grave; two of his male friends reported similar events. Using her academic skills Wright started researching the writings of doctors and social scientists on after death communications and in time interviewed almost a hundred healthy everyday people who had sensed contact with the dead. The result was her book When Spirits Come Calling: The Open-Minded Skeptic's Guide to After-Death Contacts (Read online)


"YOUR SOUL'S GIFT TO YOU- UNDERSTANDING THE LIFE YOUR SOUL PLANNED FOR YOU" with ROBERT SCHWARTZ


Robert Schwartz' first book was Your Soul's Plan: Discovering the Real Meaning of the Life You Planned Before You Were Born (2009) which was originally published as Courageous Souls. Read more...
A LABOUR OF LOVE SAVING THE LESLIE FLINT TAPES One of the things that disappoints us is that so much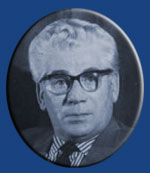 incredible evidence for the afterlife brought through by physical mediums in the past is often lost and forgotten. Many of our readers then can be extremely grateful to Jack Andrews who dedicated two years of his life to rescuing tapes of Leslie Flint's direct voice transmissions, in my mind some of the best evidence that we have of life after death. He converted hundreds of recordings on reel to reel tapes which were in danger of disintegrating into digital format for the Leslie Flint Educational trust. He says:" I had to sometimes deal with reels breaking all over the floor in a tangled mess, but I VERY carefully I repaired and transferred them to digital. It was the same with later 70s cassettes ... some I had to actually take apart and clean and rewind by hand with the "old" pen top or table knife in the center of the wheel to turn it manually." Well done to Jack and to all who are working to preserve the incredible work of mediums past and present. You can listen to the tapes here.


AUGUST GOFORTH EXPERIENCING THE AFTERLIFE- ON COAST TO COAST
Psychotherapist and spirit medium 'August Goforth' discussed his contacts with his deceased partner, Tim, who communicated with him from the Other Side. Tim described to him what it was like to transition into the spirit world, and what he experiences there. The afterlife is similar to our world, yet there are expanded colors and new types of sounds, and "everything has music, everything emits light," Goforth shared. That's one reason why we often don't hear from people on the Other Side because they're so fascinated with what they're experiencing there, he added. Often times when people pass on, it's like they're still asleep, and they wake very slowly in special healing centers, Goforth said. In a world where reality is manifested by emotions and thoughts, spirits help and teach new arrivals, he continued. Interestingly, Tim informed him that reincarnation is not a necessity or a reality on the Other Side, and there are even people there that don't believe the earthly plane exists at all.
DON'T WRITE OFF ALL RELIGION Dr. Carla Wills Brandon writes: " If anti-religion folk would take the time to open their

minds and talk to religious people who have communed with deceased loved ones, or who have experienced premonitions of things to come, or seen an afterlife reality by way of a near death encounter, death bed vision, after death communication or out of body experience, maybe they would not find it necessary to totally dismiss the benefits religion can provide. I'm grateful I can recognize what my religion provides for me. Because I was able to disentangle my own difficult history with religion, from the true purpose of religion, I know today that religion is not spirituality - religion is not the end. Religion in any form is the beginning and a religious path can eventually lead one to a true spiritual path." Read more...

KINDNESS- PAID FORWARD



MEDIUM LOUISE HERMANN One Day Workshop-Beginner to

Intermediate-Adelaide Saturday 20th July 2013 $120. As a medium who has conducted almost 500 public demonstrations of "Connecting with the other side", I believe that my spirit Louise Hermann is connecting with the spirits of those on this side of life as well as the other side. We are all connected and what connects us together is varying vibrational levels of love, light and truth. The key to life is to attempt to be the greatest of all you can be in spirit form whilst living a physical life on the earth plane. Read more ...


A GREAT FIND! SPIRITUAL CENTRE IN MONA VALE - THE NORTHERN BEACHES, SYDNEY, AUSTRALIA:


Someone asked me if there was a Spiritual Center' or a 'Spiritual Church' in Sydney's Northern Beaches - well what a find! Yes, there is one which meets every fortnight on Sunday - healing at 2 to 3pm and the service at 3pm (venue: the Scout Hall, corner of Barrenjoey Rd and Park St. Mona Vale). Some wonderful mediums who have and will address the people there include Christine Morgan (at the moment teaching in England), and physical medium David Thompson. Next meeting: 9th June. I went there for the first time last week and confirm the procedure is consistent with traditional Spiritualists' services. If you live in or are visiting the area drop by and meet nice people who share your beliefs - make it a community of like-minded people. You can obtain more information from the Rev Dianne Parker (pictured above) dianne@statesofgrace.com.au or
on 0403 649 464
A NEW DVD from CIRCLE OF THE SILVER CORD


William, speaking through the trance mediumship of David Thompson responds to the following questions:
1) Introduction by William.
2) What happens at the point of physical death?
3) Do all souls from the Spirit World incarnate?
4) What is the purpose of a physical Incarnation?
5) If the Spirit World is a place of love, how are people who have committed mass murder and other atrocities rehabilitated?
Duration of this DVD: 52 minutes
Available from Banyan Retreat Centre Shop.
MORE FEEDBACK ON THE NEW BOOK:
"This is a most fantasic book on all aspects of the Afterlife. I started reading and could not put the book down. My hat is off to Victor and Wendy. Well done. Thanks a million."
Bob Taylor Help 5*****

"This book gives very comprehensive information about the afterlife. Written very simply, it speaks from the heart to the heart. The author's integrity shines through each chapter. It answered most of the questions I had always wanted to ask. I felt so much peace after I finished reading it. Thank you so much, Victor Zammit" Mishaal K. 5*****

" ..... The afterlife is looking good and more than that my current life is looking better. Knowing that the hell fires and damnation are nothing more than scary stories makes life a lot more enjoyable knowing that I will be my judge. I know myself better than anyone much less a fictional god who cares about what clothes I wear or what music I listen to. I would have never survived my life after my lost faith if it weren't for all the work compiled here by those who researched this very controversial subject in its objective manner." Clinton Johnson 5*****