COMMENTARY: ANOTHER CHALLENGE

by Victor- THIS TIME TO THE 'HARD-LINE SKEPTICS': When I first started doing afterlife research, the closed minded skeptics used to attack me daily. So here now, is a challenge to any informed skeptic who has the courage and faith in his beliefs to go public. Last week I challenged any hard-line skeptical scientist to be publicly cross examined on his skeptical beliefs. This time it is the skeptics: there are still a few hard-line skeptics who refuse to accept the repeatable evidence for the 'paranormal' and the afterlife. If these skeptics have the courage of their skeptical convictions, they will allow me, a retired attorney, to cross-examine them in public. If skeptics have the truth, they will not run away from this challenge.

WHAT PEOPLE WANT TO KNOW: People around the world want to know the truth about the afterlife. People want proven facts. People want to hear and see for themselves if the skeptics are unreasonable, if they are liars. People know that public cross-examination of closed minded skeptics will flush out the negative prejudices and ignorance skeptics try to hide. Have the courage? Have the stomach for a public challenge? If you do, email me for details vz@victorzammit.com (see simulated cross-examination of two scientists and a 'closed-minded' skeptic http://www/victorzammit.com/ left column)

WORLD CELEBRITY MEDIUM JAMES VAN PRAAGH gives our new book a FIVE STAR REVIEW on Amazon: Among other things, gifted James Van Praagh writes, " ... Victor Zammit gives intelligent, compelling and genuine evidence of communication with the "so-called" dead and reveals it in a detailed and articulate manner. Even the most skeptical of anyone will be forced to question their old belief systems. Congratulations Victor for opening up people minds to truth. It should be a required reading for anyone ever questioning life after death!" James Van Praagh *****
Thank you James for those wonderful words, Victor.
NEXT WEEK: Another world celebrity gives the book a great attestation.
Obtain a copy of the book now: see below:-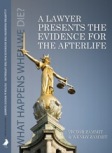 OUR NEW BOOK: THANK YOU FOR YOUR SUPPPORT: OUR NEW BOOK IS DOING VERY WELL - thank you all who are getting behind it. THANK YOU ALLFOR HELPING TO SPREAD THE LIGHT! And a big thank you to those authors and afterlife investigators who also inspired us produce the book. Again, we remind our readers we do NOT make a profit from selling this book.

You can buy the book at:

• Amazon in paperback and kindle editions.
•Amazon.uk.co-
•The Book Depository in the UK -
•Amazon.fr-
•The Nile.com.au -
•Barnes and Noble.com-
•Amazon.ca -
•Amazon.de-
•Kalahari.com-
•Amazon.sp-
•Amazon.it-
You can also buy the e-book from:
Kobo and Itunes.


IF YOU ENJOY THE BOOK PLEASE WRITE A REVIEW: We so appreciate the wonderful people who have written and posted reviews which help to bring the book to the notice of people who are searching. We also appreciate all the reviews in your newsletters, facebook pages, magazines and newspapers. If you need help in purchasing a book and in knowing how to post a review email books@victorzammit.com or check out these videos:
How to set up an account on Amazon
How to write a book review on Amazon



CONVERSING WITH AN AFTERLIFE INTELLIGENCE:
The fantastic 'Circle of the
Silver Cord
' of physical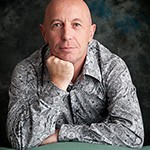 medium David Thompson (pictured, left) last week produced another brilliant demonstration of direct communication with afterlife intelligences. These intelligences materialize - 'William' - the session's MC, 9 year old Timothy who looks after the ectoplasm from the entranced medium, and other loved ones who materialize to say hello to their loved-ones attending the session. Timothy as usual was able to move a trumpet around at high speed within two centimeters (approx. half an inch) from our faces in complete darkness. But what is always most evidential is the reunions. We had a really wonderful materialization of a husband who crossed over recently- let's call him "O" - for privacy -who talked with his wife

sitting with us. Great, really great, validation - highly emotional and revealing. I was tickled pink when Louis Armstrong (pictured, left) materialized and asked me to sing along with him WHAT A WONDERFUL WORLD played without music. Brilliant, absolutely brilliant William! P.S. Very interesting, when David Thompson was in the U.S., the grandson of Louis Armstrong spoke with his materialized grandfather and confirmed "it was him, for sure."
ON ECTOPLASM -
I nearly fell off my chair laughing when a anonymous skeptic

went onto Amazon and gave our book a one star review primarily because he says all mediums are frauds and ectoplasm is 'cheesecloth' that is swallowed by the medium. Yet, if this uninformed skeptic bothers to attend one of Kai Muegge's demonstrations - as thousands around the world already have done- he will see for himself - in clear light the ectoplasm moving down from the mouth of medium Kai Muegge. What this skeptic did was to copy blindly what other uninformed skeptics wrote about ectoplasm fifty years ago! No wonder that we are on the winning side. Someone should inform this uninformed skeptic that the existence of ectoplasm has been scientifically established - and is 'objective and repeatable.'
GREAT STORY: THE MAGICIAN AND THE MEDIUM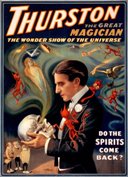 In the 1920's a famous magician named Howard Thurston was billed as 'the world's most famous magician'. He offered $10,000 to mediums who could do anything that he could not reproduce by trickery. He was claiming that he had exposed over three hundred fraudulent mediums and that he could reproduce the 'tricks' of physical mediums with a 'rubber spook'. Medium Arthur Ford offered a counter-challenge that he would pay him $10,000 if Thurston could prove his claims about fraudulent mediums and have his 'rubber spook' walk across the room and tell him his (Ford's) father's real name, something that Ford said was "a kindergarten test for a real medium". The press demanded a public showdown. The night came and Thurston was a huge embarrassing failure. He could only come up with the names of three mediums he claimed were frauds, all of whom were dead. Then he claimed he had left his 'rubber spook' at home. Later Thurston publicly apologized to Arthur Ford and told him "Under my own conditions and in my own hotel room I have proofs of survival which, satisfy me. I am now a member of the American Society for Psychical Research." Read this amazing story.



MAN BORN BLIND SEES DURING NEAR DEATH EXPERIENCE






PROOF OF HEAVEN NOT POPULAR WITH THE CHURCH


According to author John Blake evangelical preachers are not happy with near-death experiences because they suggest that heaven is for everyone, not just Christians.

" If pastors do talk about stories of near-death experiences, they can also be seen as implying that conservative doctrine – only those who confess their faith in Jesus get to heaven, while others suffer eternal damnation – is wrong, scholars and pastors say. Many of those who share near-death stories aren't conservative Christians but claim that they, too, have been welcomed by God to heaven." Read more...



DR OZ'S PSYCHIC EXPERIMENT
Long Island Medium Theresa Caputo undergoes a brain scan while demonstrating mediumship. When she is talking and thining normally one area of her brain lights up. Whe she is doing a reading that area is quiet.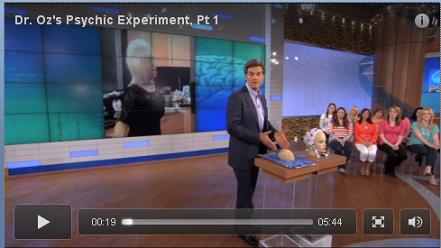 HELPING THE DEAD
Jurgen Ziewe talks about doing 'rescue work' during his 40 years of out of body travels. He claims that the landscape around us in the spirit world is a reflection of our consciousness. Read more on his webpage.


SPHERES IN THE HEREAFTER Jozef Rulof was a Dutch author who was known as a psychic and trance medium or spirit medium. Several of our subscribers have recommended his books about life, death, and the hereafter. This is a representation of the teachings of his guides on the different states of consciousness in the afterlife- what he calls the different spheres.





THE LAW OF CAUSE AND EFFECT: Always a very popular topic. Good works – such as if you

help others directly or indirectly, the law of cause and effect will positively compensate your future life in a most wonderful way. But those who are not honest, those who cheat, who betray friendships and violate trust will inevitably experience the same problems caused to their victims. The Law of Cause and Effect works with mathematical precision. The price to pay would be higher if one does the wrong thing to prevent thousands of people accessing true knowledge. We all have free will – we all can choose to be positive and secure a most wonderful place on crossing over.

RANDOM ACTS OF KINDNESS IN ISLAMABAD PAKISTAN






PREVENT GOING TO THE AFTERLIFE EARLIER: ANGRY OUTBURSTS HARM THE HEART and can send you to the afterlife.


Every spiritual tradition in the world teaches the importance of controlling anger. Science agrees. Research has suggested that hostility and anger increase the risk for heart disease. A new study published in the American Journal of Cardiology confirms that losing your temper could trigger a heart attack. The investigators studied nearly 4,000 patients who had heart attacks between 1989 and 1996. Nearly 1500 of them recalled outbursts of anger, often just a few hours before their heart attack occurred. The greater the outpouring of emotion, the higher the risk. People who lost control, threw things or became violent were over 4 times more likely to have a heart attack shortly after the emotional explosion. If people prone to angry outburst realized that they are putting themselves at serious cardiovascular risk, they might learn other ways to manage their distress. [The American Journal of Cardiology, online May 2, 2013]