KAI MUEGGE AND THE FELIX CIRCLE ANNOUNCE NEW EVIDENCE OF PSYSICAL MEDIUMSHIP For the last

few days the Felix Circle has been undertaking a series of experimental tests at a secret location in Austria under the direction of three respected investigators Professor Stephen Braude, Dr. M. Mnahm and Dr. J.S. One main goals of the week was to achieve video evidence of the Physical Mediumship of Kai Muegge and of physical mediumship as a whole! This has been achieved and the videos will be available soon.
Read more...


DR LARRY DOSSEY ON PREMONITIONS
Dr. Dossey talks about how he began having precognitive dreams about his patients in this fascinating interview with Dr Mercola. He says that medicine now is taking prayer and spirituality seriously. They have found that people who practice a religion- any religion- live from 8-12 years longer than those who don't.


Part 2
Part 3
Part 4
Part 5




BRILLIANT AFTERLIFE EVIDENCE: The magnificent 'CROSS CORRESPONDENCES': Twenty years ago this

week I notice when I looked over my records a British skeptic said he would rebut this stunning evidence for the afterlife. I'm still waiting!! No one can rebut this magnificent evidence: where some 12 top mediums in different countries received information which on its own looked meaningless - but when added with other transmitted information from the other mediums it showed a clear picture - just like pieces of jig-saw puzzle! The cross-correspondences went for some 30 years, collected 3,000 volumes. Former skeptic Colin Wilson admitted defeat when he said, the Cross Correspondences as a whole constitute the greatest evidence for the afterlife. No one has rebutted this evidence in 100 years! See chapter on Cross Correspondences



Phil G Recognizes the Signs of Spirit Contact in Dreams


Read more about after death contacts
THE SCIENTIFIC MYSTERY OF TRANSPLANTED MEMORIES A widely publicized case reportedly resulted in the recipient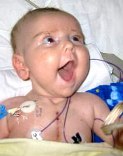 helping to solve the murder of the organ donor. Whether it is an example psychometry or whether the extraphysical consciousness utilized the heart to establish a stronger communication to bring the facts to light, it is an extraordinary case. An eight year-old girl, who received the heart of a murdered ten year-old girl, began having recurring vivid nightmares about the murder. Her mother arranged a consultation with a psychiatrist who after several sessions concluded that she was witnessing incidents which actually happened. They decided to call the police who used the detailed descriptions of the murder (the time, the weapon, the place, the clothes he wore, what the little girl he killed had said to him) given by the little girl to find and convict the man in question. Read more..



QUESTION: What shape do we take in the afterlife dimension?


" ... You will have form, you will have shape and you will have individuality ... You won't be a ghost, or phantom ... you will be a real individual with a solid body, and features which enable you to be recognised by others. You will have all the senses which enable you to recognize others. You will have the entire spiritual apparatus which is necessary for you to function in our world ..." (S Birch, directly from the afterlife).


'THE NEW PHYSICS OF CONSCIOUSNESS -

RECONCILING SCIENCE AND SPIRITUALITY' - a book by David Ash (David Ash is a quantum physicist, spiritual teacher and author. "With an easy rewrite of physics there is a profound philosophy. Clear analogies and simple diagrams make the science understandable and enthralling. A theory for everything emerges which is simple and brilliant! Supernova explosions in distant galaxies provide proof for the theory ... A new vision of matter sits with a fresh understanding of God. Science and religion reconciled; the universe will never be quite the same again! Read more...

NEAR-DEATH RESEARCHER DR JEFFREY LONG SAYS THERE IS AN AFTERLIFE



THE MICHAEL ROLL - a brilliant interview- one of the world's

leading crusaders for the afterlife- interviewed by Grahame Mackenzie who says, "Having been at the helm of providing survival of consciousness illumination at one of the most interesting times in our history, including a welcome return to more people accepting energy and information as being our true reality and not matter, you might be expecting CFPF founder Michael Roll to be enjoying a well-earned winter break. Instead we find him working harder than ever looking after his 'baby' and has no plans to step aside anytime soon. We talked to him about the Michael behind the Roll, what life is, and what the future holds for us immortal lights.." Read interview.
QUESTION: DO GAYS GO TO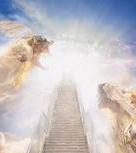 HEAVEN? Terri writes fom New York: When I was a boy I was told by a Catholic priest that homosexuals do not go to heaven. That still worries me. What do you think Victor?
Victor: We now know that sexual preference is totally irrelevant in the afterlife. The critical thing on crossing over is your level of spirituality. If you kept away form selfishness, cruelty, exploitation and hurting other people and if you sincerely helped others you will go to the realm of the Light - sexual preference would be totally irrelevant. I think Christian bosses should not make up their own rules about going to the realm of the light. In the New Testament when a man asked Jesus what he must do to enter heaven six things were stated (in St Mark). Jesus never said anything about sexual preference. We now have in the Christian Anglican (Episcopalian) Church a lesbian Bishop. Heaven awaits those who show love, caring, responsibility, understanding, positive energy, helping others and having an open mind.


CONVERSATIONS WITH GOD- the full video



PRIVATE SITTINGS WITH CHRISTINE MORGAN IN ENGLAND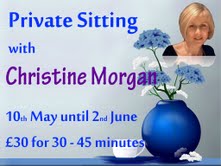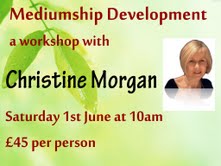 Christine Morgan CSNU is an outstanding psychic/medium and teacher of mediumship. This is a special opportunity for people in England to have a private sitting with Christine until 2nd June 2013. She will also be conducting a one day workshop on mental mediumship on Saturday 1st June 2013. Bookings for both: The Banyan Retreat: 01233- 714155
or http://www.banyanretreat.com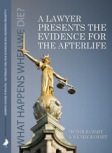 FEEDBACK ABOUT THE NEW BOOK:

Some kind thoughts by leading afterlife researchers:
" I have no doubt that the book is destined to become a 'classic' for all who are interested in psychic research, and the reality of Post-Mortem Survival."
Robin Foy Founder of the Noah's Ark Society for Physical Mediumship, Convenor of The Scole Experiment
Author of In Pursuit of Physical Mediumship and Witnessing the Impossible.
Convenor of Physical Mediumship 4U-Ning

" I have several book cases full of survival related books, but if I had to select one for my pocket library, it would be A Lawyer Presents the Evidence for the Afterlife. I highly recommend it as a reference and a text book for further study. It would also make an excellent workshop study book."
Tom Butler
Co-Director ATransC; Co-author There Is No Death and There Are No Dead

" For those who are entangled in religion, held captive by materialism, or anesthetized by indifference, A Lawyer Presents the Evidence for the Afterlife presents in a single volume the truths that will set them free. Now we just have to motivate people to read it."
Craig Hogan
Author of Your Eternal Self
Co-author of Guided Afterlife Connections.
" This book should be in the library of every open-minded seeker of truth."
Michael Tymn Author of
Resurrecting Leonora Piper: How Science Discovered the Afterlife The Afterlife Revealed: What Happens When We Die
The Articulate Dead
" Those who are "on the fence" about the existence of an afterlife owe it to themselves to read this book. At the same time, those who hope there is life after death just may turn that hope into belief, or ultimately knowing."
Bob Ginseberg Co-Director of the Forever Family Foundation

" What makes this book especially valuable is the abundant references to publications and internet sites that readers can use to explore specific topics in more depth. A great source book and a fun read!"
Julia Assante, Author of
The Last Frontier: Exploring the Afterlife and Transforming Our Fear of Death

MUSIC: food for the soul! K.D.LANG magnificently singing a world classic Roy Orbission's CRYING. K.D.Lang captures the hearts, emotionally brings the huge crowd to warmest response. K.D. Lang's voice and phrasing is absolutely magnificent. A top presentation from the United States:
Disclaimer: Whilst we encourage and we publish many papers and reports by afterlife researchers, we are not in a position to guarantee the accuracy of all claims. We accept the imputed claim that the afterlife and paranormal research done by the researchers is done in good faith.