BRILLIANT CANADIAN MEDIUM BROUGH PERKINS
WHAT IS GOING TO HAPPEN MOMENTS AFTER YOU DIE? ALWAYS A VERY POPULAR QUESTION: This has

always been a very popular question over the years. Of course, what happens at the time of crossing over will depend on how much you have read about the afterlife. On CONSCIOUS dying, for those who have done their homework about the afterlife will know what is going to happen – they will be met by a loved one/s who will help them to go to the realm of the light. Relatives who witness their afterlife informed loved-ones crossing over stated there was much peace, harmony, light and love moments before the crossing over. But there is a fairly large class of uninformed people who suddenly get a powerful feeling some ten minutes before crossing over – perhaps they are sick in bed – or elsewhere – that inevitably they are going to die. To them that is a horror time because they do get this distinct thought they don't know what is going to happen. The other extreme hard-core closed minded skeptic, immediately after the crossing over, will go into DENIAL that he/she had died. Just seconds after crossing over they feel SOMETHING has happened – but they keep deluding themselves they are still on physical earth – where no one talks to them, no one listens to them, no one seems to care for them. Confusion settles in – and according to Silver Birch, a highly credible afterlife teacher, 'for them that can last for centuries – even for thousands of years'!!!

WHEN YOU'RE DEAD, HOW DO YOU KNOW YOU'RE DEAD? Highly reliable afterlife intelligences have transmitted

information that 'millions' – on crossing over- refuse to believe they are dead. While this is very unlikely to happen to any of the subscribers to the Friday Afterlife Report, just for the record, here's how to know.

If at any time you find yourself in a situation where loved ones or close friends and colleagues totally ignore you as if they did NOT HEAR YOU AT ALL, it could mean YOU HAVE CROSSED OVER. You may be confused but if you mentally ask for help you will receive help. Do yourself a huge favor, NEVER forget that. The movie The Sixth Sense illustrates the principle.

I very highly recommended a book called THE FRENCH REVELATION by lawyer Edward C Randall. On pp.196-202 EC Randall describes how he was working with a medium and the rescue-team in the afterlife dimension brought someone who stubbornly refused to accept he was dead. "What has that to do with me? I am not dead nor am I interested in the subject." Read more …


INTELLIGENCE AGENCIES INTEREST IN THE PARANORMAL: some years ago I mentioned that a gifted

medium informed me that some five intelligence agencies from five countries regularly read my weekly afterlife report. No intelligent senior intelligence chief or officer would disregard a source of critical information when it could clearly be identified to originate by way of the paranormal. Wilfully restricting a highly credible source of information would show colossal professional incompetence on the largest scale. There are those in intelligence who obtained critical information through stunning remote viewing - the only way the critical information could have been obtained. It would shock a lot of people to learn that China is probably the most advanced country in military - and other - psychic espionage.
FORMER CANADIAN MINISTER FOR DEFENCE ON UFO DISCLOSURE. Paul Hellyer, a highly respected engineer politician and writer made headlines in 2005 by announcing that he had seen a UFO one night with his late wife and some friends. He said that, although he had discounted the experience at the time, he had kept an open mind to it and began investigating at the highest level. Last month he testified at the Citizen Hearing On Disclosure (CHD) in Washington D.C. that aliens are living among us and that it is likely at least two of them are working with the U.S. government. He claims that we need a paradigm shift and must realize that we have to become spiritual beings and practice the golden rule. Read more..
RELIGIOUS/MYSTICAL EXPERIENCES ARE VERY COMMON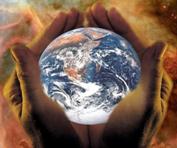 Poets, mystics and spiritual teachers have been talking about states of oneness- also called higher states of consciousness, transpersonal experiences, non-dualistic experiences, mystical experiences, transcendent experiences and peak experiences- for centuries. They claim that in our normal state of existence we only see a tiny fraction of reality but with disciplined spiritual practice of paths such as yoga, meditation, chanting, drumming and with ritual use of psychedelics we can "expand" our consciousness to take in more. They call this process "lifting the veil" or "breaking through the illusion" or "transcending the ego". Read more...
HELPING PEOPLE DEAL WITH SPIRITUALLY TRANSFORMATIVE EXPERIENCES


A new website has been set up by The American Center for the Integration of Spiritually Transformative Experiences. These include near-death experiences (NDEs), near-death-like experiences (NDLEs), out-of-body experiences (OBEs), visions, spiritual emergencies, awakenings, kundalini experiences, enlightenment, exceptional human experiences (EHEs), pre-birth memories, past-life experiences, nearing death awareness (NDAs), after-death communications (ADCs), empathic or shared near-death experiences, peak experiences, etc.

According to the Centre, common challenges include:

• Processing a radical shift in reality
• Accepting the return and "homesickness"
• Issues related to sharing the experience
• Integrating new spiritual values with earthly expectations
• Problems dealing with psychic abilities
• Increased sensitivity to electricity, chemicals, smells, sounds, etc.
• A yearning to find and live one's purpose

Depending on the severity of these challenges and other life factors, an experiencer may have difficulty with isolation, depression, anxiety, divorce, substance abuse or financial distress. Read more..



ONE SPECIAL RESPONSE FROM A SUBSCRIBER:


" I'd like to let you know that after studying your website and the materials you link to I have come to realize that I have no other choice but to consider myself a Christian Spiritist. Because of you I discovered the works of Allan Kardec (pictured, left) and I want to thank you for that from the bottom of my soul. After reading "the Gospel according to Spiritism" I feel like I have finally come home. In these works I find reflected everything I have always instinctively known to be true. I thank the Lord and all his helpers for steering me in this direction.It' s humbling to find such a solid philosophy all the way from the 1860's. To think it was there all along. All my life I have been struggling to integrate science and my beliefs, and yet, there it was all this time. It was because of the Chico Xavier film which you posted a while ago that I decided to figure out who Alan Kardec was."



THE TEACHINGS OF SPIRITISM
Imagine being able to ask any questions you like about the nature of life to a group of high spirits including: Socrates, Plato, Swedenborg,Benjamin Franklin, Hahnemann, John the Evangelist, St Augustine, St Vincent de Paul, St Louis, and 'The Spirit of Truth'. Alan Kardec claimed he asked 1019 questions to this group and received received intelligent answers.
You can download all the classic Spiritist books free of charge from the Sydney Spiritists website.