FRIDAY AFTERLIFE REPORT



Homepage http://www.victorzammit.com
If you have been sent this link by a friend, or have come across it on the internet, sign up here


10th February 2012.

Last week's report and read all previous reports
Apologies if I have not replied to your email. But please do NOT send long emails - time is a huge problem for me.



REPORT in 50 languages including - French, German, Spanish, Italian, Swedish, Dutch, Portuguese and Hungarian - and many others. Be very patient with the grammar of these automatic translations.


COMMENTARY: SHOULD WE BE BORN WITH

KNOWLEDGE OF THE AFTELIFE? There is something inborn in dogs about 'unconditional loyalty' to their 'master.' No doubt at all, dogs are born with this unconditional loyalty. It seems to be part of the knowledge of the species.
I can't help wondering whether humanity would be better off if we were born with the unshakeable inner knowledge that there is accountability and there is an afterlife. Would it make a difference to all the colossal greed and cruelty in the world if people knew without a doubt that what they do to others in this life will affect where they are going to end up in the afterlife? Would it stop the wars, revolutions and genocide and the murders and torture that are still going on? We know that there are millions of people who have not made it to the realm of the Light – would it have been different if they knew about accountability?

There may be things in the afterlife that will explain why things are the way they are. Maybe not - just an observation.

CARDIOLOGIST TALKS ABOUT NEAR DEATH EXPERIENCE, THE NON-LOCALITY OF CONSCIOUSNESS AND THE NEED FOR CHANGES IN SCIENCE
CHINA REVEALS MORE ABOUT INVESTIGATION OF PARANORMAL SKILLS: "We may have started late, but we are ahead (of other countries) in many other ways ..." China is on record for systematically

testing Chinese students for their potential psychic skills in the schools and universities. Professor Xia Shang a renowned physicist from Beijing explains some of the successes the Chinese are having in the paranormal. Note carefully, here, no mention is made about the Chinese use of the paranormal for espionage, "The research into psychic abilities had started long ago in many countries. We started quite late and our equipment is not as advanced. But we do have something that is precious and advanced. We have many high level masters of Qigong, which is very rare in the countries that are advanced in research of these abilities. Another thing that we have is historical records about Qigong and psychic abilities. We may have started late but we are ahead in many other ways. With regards to research, it must be based on fact. Today, I will provide many facts." Read article




TRANSCENDING THE TITANIC- BEYOND DEATH'S DOOR The afterlife implications of the sinking of the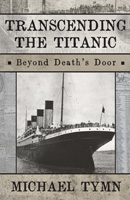 Titanic 100 years ago is the focus of a wonderful new book by afterlife researcher Michael Tymn. Michael is the author of two other highly recommended books about the Afterlife The Articulate Dead and The Afterlife Revealed. The subjects of his new book include premonitions, apparitions, out-of-body experiences, telepathic communication among the living, and after-death communication, many related to the Titanic passengers. Key among the passengers is William T. Stead, a British journalist social reformer, peace activist and passionate psychic investigator. In the days and months following his death he gave some of the best evidence yet of personal survival. Available now....


INCREDIBLE TALES OF THE PARANORMAL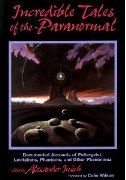 From the Victorian era of parapsychology, to the most recent experiments conducted with psychic children in China, these reports take you on an unforgettable journey through the uncharted universe of the paranormal.
Compiled by editor Dr Alexander Imich, this remarkable book is divided into seven main parts:
Carmine Mirabelli, (a Brazilian medium)
Mediumship in Italy (several cases)
Indridi Indridason (an Icelandic medium)
Matylda (a Polish medium whom Dr Imich investigated)
Teofil Modrzejewski (another Polish medium)
Physical Mediumship in Russia (several cases)
Psychic Phenomena in China (several cases)
Each of the parts above is subdivided in several chapters detailing the lives and powers of the mediums, experiments, special occasions, seances and testimonies of the witnesses involved. Available from Amazon.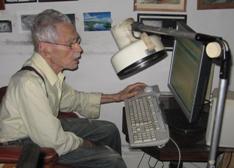 CELEBRATED PARANORMAL INVESTIGATOR TURNS 109. We were delighted to read that Dr Alexander Imich, the author of the above book, celebrated his 109th birthday this week. Dr Ken Saari spent some time with him. Read Report




MATERIALISATION MEDIUM DAVID THOMPSON DEMONSTRATES AT ARTHUR FINDLAY COLLEGE sponsored by "The Friends of Stanstead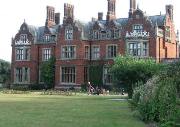 Hall." According to the College Facebook page:
"The College started 2012 with a wonderful demonstration of Physical Mediumship by David Thompson with the formation of Ectoplasm which was witnessed by College Students under red light conditions. Various Spirit Materialized and spoke in direct voice as well as physically touching people within the room. We carried out strict controls to ensure that the voices and materializations were genuine and students were delighted to be able to witness first hand privileged communication with Spirit friends." Read more on the Circle of the Silver Cord homepage.



WHAT HAPPENS WHEN YOU DIE?
We often find that children communicating from the afterlife are helped by their grandparents:


" ....as soon as I saw Grandpa, I knew, and when I got to you and saw you, you were the glowing aura with a dark physical centre that all human beings are. I could see the helpers all round you. There was never any plane of illusion for me, at all. After my little sleep, which cleared my confused thoughts, I soon got going, as you know, and was able, with Grandpa's help, to project a picture of myself onto your brain and to communicate with you.
(Philip to his mother, Alice Gilbert, in Philip in the Spheres. London: Psychic Book Club, 1960, p.206.)

SURVEY SHOWS 99% ACCEPT THE AFTERLIFE:
'WeTV Internet' Survey conducted by Kirby Veebers on behalf of medium John Edward television show - 25,000 people participated were asked a number of important questions about the afterlife.
1. Do you believe in life after death?
99% replied 'yes', 1% replied 'no.'
2. Through what concept do you believe in the afterlife?
44% said 'energy.' 38% Heaven-hell. 18% reincarnation.
3. Have you ever experienced communication with the other side?
70% yes, 30% no.
4. In what way do you received communication?
59% dreams, 21 apparitions, 11% flashing lights, 8% music.
5. Do you think a belief in the afterlife makes the process of dying easier?
86% yes, 14% no.
6. Are you afraid of dying?
57% no, 43 yes.
7.Do you plan to communicate with anyone after you pass?
92% yes, 8% no.



NEW U.S. NATIONAL TV 'BIBLE' QUIZ SHOW –
WHY I ADVISE AGAINST IT. The American Game Show Network is planning the 'American Bible Challenge'.

But the more objective experts agree that the Bible has some serious problems. This is also an argument why Christian leadership should have a new Biblical Reformation to remove the 'rubbish' - those interpolations - false information - put in the Bible in ancient times (not in dispute) – see below. It will also show how irrelevant, immaterial and ridiculous many Biblical statements are. For example:
a) God says, according to Luke 16:18 - "A divorcee who remarries is committing adultery - (estimated hundreds of millions of females around the world marry again). Catholic current doctrine says if the divorcee marries again and dies in that state of sin, she will go to hell for eternity.
b) 'God' directs the Israelites to kill 3,000 innocent men Exodus 32:27-29
c) 'God' allows a father to sell his daughter into slavery; see Exodus (21:7-11)
d) Deutoronomy: 13:6-10 A man is required to kill his friends and members of his own family who are guilty of worshipping another god.
e) 1Timothy 2:12 Women are not permitted to teach or have authority over men.
f) Those who break the Sabbath are to be executed. 31:14 Exodus
g) Kill everyone who has religious beliefs that are different from your own. 17:2-7 Deut.
h) If priests misbehave at the tabernacle by drinking "wine or strong drink," then God will kill them and send his wrath on "all the people." "It shall be a statute for ever." 10:9 Exodus.
i) A child who hits or curses his parents must be executed. 21:15, 17 - Exodus
j) People with "familiar spirits" (mediums) are to be stoned to death. 20:27 Leviticus
This is only a very small fraction of the added nonsense to be found in the Bible - Google 'Bible Inconsistencies', 'Biblical cruelty.'


HOW SPIRITUAL ARE YOU?
'UNCONDITIONAL FORGIVENESS' Those who investigated the

afterlife and those others who accept the afterlife know that the level of spirituality will determine your quality of life on crossing over. 'Unconditional forgiveness' - when you can forgive without conditions those others who did really nasty things against you - eg, were extremely cruel to you, lied and destroyed your reputation totally unfairly - and you can forgvie them even when they tell you they are not sorry for destroying you as a person - you would have reached probably the highest spiritual advancement on earth. Read full article ...

ARCHBISHOP OTTO LANG MAKES CONTACT WITH THE AFTERLIFE - READ REPORT: THE AFTERLIFE, PARANORMAL EVIDENCE IS A CERTAINTY: There is

absolutely no doubt about the existence of the paranormal and the afterlife evidence. Even the Church of England's professional investigation - led by Archbishop Otto Lang in the past - to see if contact can be made with those who crossed over accepted that this in fact can be done. Yet, in the UK the media leadership led by those materialists in political and administrative power discriminate against gifted mediums and gifted psychics. They allow those uninformed sycophantic puppet skeptics to promote materialism and give them air time on television, radio and newspapers to disparage, to belittle and to denigrate the empirical paranormal and the afterlife evidence. Read report:



QUESTION: Hello Victor, I wonder if you could tell me something about the afterlife. I have a bad burn scar on my face - and I'm not in the best of health - am I likely to get stuck with that in the afterlife? Elle.
Victor: Absolutely not! Highly credible information transmitted

from the afterlife tells us that if you are a good average type of person with an open mind, you will very likely to end up in the beautiful Third Level. On crossing over, all physical deformities will completely disappear. You will be in PERFECT HEALTH - and you will have a perfect face. Imagine that this young lady had very bad scars on her face while on earth - this is how she will look in the afterlife - no scars at all. Scars are automatically removed, limbs, eyesight, hearing and every other deformity will be restored to perfect health. Also, you will find that in the afterlife we eventually regress to a much younger age. Sounds really great!!!



AFTERLIFE INVESTIGATOR 'ALAN CROSSLEY' MATERIALISES AT ONE OF DAVID THOMPSON'S MATERIALIZATIONS:


Alan Crossley was an afterlife investigator who wrote a book about the great physical medium Helen Duncan. You can see him being interviewed about his wonderful experiences with physical mediumship here.
About four years ago a spirit claiming to be Mr Alan Crossley materialized in one of David Thompson's seances. There are several reasons why he may have come on that occasion: 1) Present in the audience for the first time was Christine Morgan whose father, English medium Eddy Grenyer, was a close friend of Alan and had conducted Alan's funeral service. They had sat together in seances with physical medium Rita Goold. Alan asked to convey his regards and thanks to Eddy through Christine. 2) Alan Crossley came in the company of his friend Helen Duncan who came that night to speak to her grandson David who was also in the audience for the first time. Again as I have stated for many years, whilst we do not have physical evidence about the materialized spirit's identity, we can only go by the voices they used on earth, by confirmation of their conduct by those who knew them, by their personality and other idiosyncracies they exhibit and by their relationships with the sitters. At the time all those who were present (including excellent mediums) felt that Alan Crossley and Helen Duncan were who they claimed to be. Later Alan Crossley's voice was confirmed by an experienced sitter in England who claimed to have known Alan.



FREE TELECLASS WITH DR MELVIN MORSE

The teleclass will take place next Sunday February 12th at 4 pm Pacific Time,
(Monday 13th 11 am Sydney time) and it will be recorded, so if you can't make it, you can get a link to the recording by emailing Terri Daniel terri@danieldirect.net. NBC
News says, "Dr Morse has done more to prove the existence of life after death than any other scientist." He will be one of the presenters at the Second Afterlife Awareness Conference, and is known for his groundbreaking work studying the near-death experiences of children. In the teleconference, he will be discussing near-death experience and will answer your questions about the survival of consciousness after death.To join the teleclass,
1. At the appointed time (4 pm Pacific -- check local times), dial 605-475-6333
2. When prompted, enter this access code: 762878




LOSS AS A CATALYST FOR SPIRITUAL GROWTH
In this new Afterlife TV Conversation, Bob Olsen talks with Mark Ireland, author of Soul Shift: Where The Dead Go. They discuss how loss and grief can be a catalyst for spiritual growth and awakening. WATCH HERE.
Mark will be a featured speaker at the International Conference on After Death Communication.