November 6th 2015


Last week's report and all previous reports

A technical note. If you cannot see the videos or pictures or if the print looks funny try downloading and using a different browser.
COMMENTARY:

RESURRECTION OR CONTINUED EXISTENCE? Afterlife scientists and investigators, including myself, do not agree there is any 'resurrection' of the physical body after death. This has been repeatedly confirmed by highly credible information transmitted directly from from the afterlife. The physical body and brain you use in this lifetime dies forever. It is simply a temporary vehicle. But seconds after death, the real 'you', the driver of the car, steps out. You already have within you a duplicate of the physical body with its mind and consciousness. It disconnects from the dead physical body and continues to live.

Your CONSCIOUSNESS-MIND is

NOT resurrected because it was never born and NEVER died. Over and over when people have near-death experiences or past life regressions they talk of being met by friends and loved ones and going HOME. With absolute certainty, CONSCIOUSNESS NEVER DIES. Many Christians these days reject the ancient teaching that when we die we go 'six feet underground' until 'Jesus comes to judge the living and the dead'. It is clear that the Church needs to change its formal teaching about this aspect about what happens when we die. See my open letter to the Pope.



DR. EDGAR MITCHELL CLAIMS NEW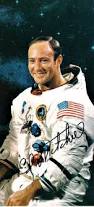 SCIENCE VALIDATES SPIRITUALITY
Dr. Edgar Mitchell, former lunar astronaut, is the founder of the
Institute of Noetic Sciences
, located in Sausalito, Calif. He claims that current scientific paradigm of scientific materialism is incomplete since mind/mind and mind/matter interactions are impressively well documented over many decades, with staggering probabilities against chance having produced the results.

DID YOU SUFFER BIRTH TRAUMA OR SEVERE ILLNESS BEFORE AGE 5?
Dr. PMH Atwater is looking for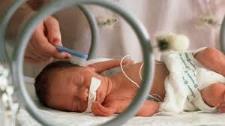 people like you to complete a survey. She is seeking people who may have had a near-death experience in utero or early life. Whether remembered or not, many such children have after-effects. Some may have grown up feeling 'different' or 'odd' or somehow never quite 'fitted in' afterward.
Read more...



SUZANNE INGRAM REMEMBERS PLANNING HER LIFE




AN IMPRESSIVE CHRISTIAN AFTERLIFE PERSPECTIVE: 'TOUCHING HEAVEN'

Dr. Chauncey W. Crandall IV is chief of the Cardiovascular Transplant Program at the Palm Beach Cardiovascular Clinic in Palm Beach Gardens. His new book, Touching Heaven: A Cardiologist's Encounters with Death and Living Proof of an Afterlife, is a collection of his experiences with patients who have had near-death experiences that have convinced him of the afterlife. Dr. Crandall, who is now an evangelical Christian, says before his son passed, he did not pursue God for 25 years. Read more...




NEW LESLIE FLINT WEBSITE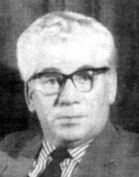 "I have a rare gift known as independent direct voice...The voices of the dead speak directly to their friends or relatives and are located in a space a little above my head and slightly to one side of me. They are objective voices which my sitters can record on their own tape recorders to play later in the privacy of their own homes. Sometimes those who speak from beyond the grave can achieve only a whisper, hoarse and strained. At other times they speak clearly and fluently in voices recognisably their own during life. I do my work by sitting wide awake in total darkness with other people."
Check out the information and tapes available at www.leslieflint.com.



THE CONTROVERSIAL SCOLE EXPERIMENT DOCUMENTARY


The Scole Experiment was a wonderful five year series of experiments with physical mediumship that produced brilliant evidence for the afterlife, witnessed by scientists. In the documentary by Tim Coleman, you briefly see a scene where Professor Arthur Ellison (pictured left) reached out and touched a solid crystal. Then, when he was directed to touch it again, his hand went straight through it. All of the scientists who took part in the investigation and were convinced they were dealing with the afterlife. Watch a preview and purchase the video on Tim Coleman's website.


ROBIN FOY EXPLAINS PHYSICAL MEDIUMSHIP AND WHY THE SCOLE EXPERIMENT WAS SO SUCCESSFUL.






THE MOST EVIDENTIAL CHANNELLED BOOK EVER?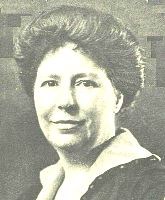 British suffragette and philanthropist, Winifred Margaret Coombe Tennant, passed away in 1956. She first communicated with medium Geraldine Cummins in 1957, using automatic writing. Her aim was to let her sons know she was still very much alive in the spirit world. The book
Swan on a Black Sea
is made up of 40 communications which describe her early adjustment to her new life. It also contains a huge number of personal details about her own life and about her relationships with her children. The medium had never met her, or her children. Many afterlife investigators, including Colin Wilson, consider these messages to be: "The most convincing proof of the reality of life after death ever set down on paper" (Wilson 1987:183).
Read more...





MEDIUM JOHN EDWARD IN AUSTRALIA

It is MOST unusual for the highly conservative and anti-psychic ABC to screen an interview with a medium. John Edward has just arrived here for
a number of events.

MANY PEOPLE WORKING IN DANGEROUS SITUATIONS HAVE HIGHLY DEVELOPED PSYCHIC SKILLS
Keith Charles was a police

officer in London, England for 32 years. His duties included guarding Prime Ministers at 10 Downing Street and members of the Royal Family at Buckingham Palace. He has investigated all manner of crimes. Keith has also been a medium for 23 years and claims to be in direct contact with victims of crimes who have died. He is also the author of two books "
Psychic Cop
" and "
Psychic Detective
".

ON SPIRIT GUIDES
"Some survivalists believe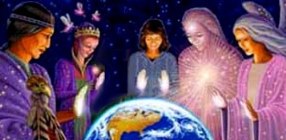 that a person has only
one
spirit guide. But as Illumined Souls tell us, average people on earth, whether they are aware of it or not, each have about a dozen spirit souls close to them, assisting or trying to assist them in one way or another...We should remember that we ourselves largely determine the caliber of those spirit people who come to us. We should not worship our guides or blindly accept all that they say...But with time and close acquaintance, we may come to have great love and affection for them, a profound gratitude for all they do."
Spiritual Light
Section 12.4.

WHAT HAPPENS WHEN YOU DIE? ASK DR BRIAN WEISS: THE OTHER SIDE



THE REASON WHY YOU WERE BORN

One of our long time subscribers
James McQuitty
writes: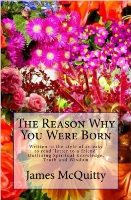 " I would like to offer your weekly Friday Report friends a free opportunity to read the recently updated version of my book
"The Reason Why You Were Born
". If they can then review this on Amazon I will be most grateful. I would also welcome direct feedback as I'm always striving to do the best I can to enlighten people. Just email me for your free PDF copy at: james.mcquitty@btinternet.com"



GOOD NEWS YOU WON'T READ IN THE MEDIA: GLOBAL POVERTY RAPIDLY DECREASING






TRANSFIGURATION MEDIUM VISITING SYDNEY AND MELBOURNE
Gordon Garforth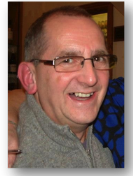 is an ectoplasmic medium who demonstrates trance,
transfiguration
and elongation (his hand grows to twice its size) in continuous red light-
read more
. During the séance friends and loved ones will transfigure; should you recognise someone you will be invited to sit next to the medium so that you can communicate with them. He and his wife Gaynor, who is an excellent mental medium, is giving demonstrations in Sydney and Melbourne.
Read more about times
and booking details.


See Victor on Video
* Subscribe to Victor's Youtube Channel:
* What Happens When you Die
* Afterlife and Science
* Near Death Experiences- Evidence of the Afterlife?
* What You Must Know Before You Die
* David Thompson's Materialization
* Million Dollar Challenge
* The Afterlife on Trial
* A Lawyer on the Afterlife
* Suicide is not the answer
* Religion and the Afterlife
* Ghosts- Randi and closed minded skeptics when they die
* Zwinge Randi's Challenge Exposed ... Lawyer Explains
* Why Professor Richard Dawkins is Wrong
* God--the Evidence (Without Religion)
* Afterlife Without Religion
* Skeptics Demolished
* Afterlife Objections Demolished
* Ghosts- Randi and closed minded skeptics when they die
* Victor Zammit speaking at Speakers Corner
* Materialized Houdini speaks to Victor

FEEDBACK
: (Three only)
1) Hi, I read your reports every week, and they inspire me so much. I just wanted you to know how much comfort they have given me personally. I never knew there was actual 'evidence' to support the idea of an afterlife. I had never been touched by death before, so never really thought of it. I have had my own after death experiences and love your reports as it opened my eyes that such things are very common. Thanks for all you do. DJC
2) Victor and Wendy, I enjoy your weekly report more than words can tell. I Thank you both for effort and dedication you put in this work, it is a great service to Humanity. The Newsletter is informative and healing. Sending you lots of love and gratitude.
3) Thank you so much for your Friday reports and I always look forward to them as there is so much information especially the ammo for sceptics. Also, I must say that your emails end with great music videos. Marco from Portugal.
INSPIRATIONAL MUSIC: One of Andre Rieu's favourite pieces, AMAZING GRACE.
This particular music means a great deal to him personally, he says. Watch this video carefully and see Andre Rieu's huge crowd - many, many thousands listening to this soul stirring music. The introduction with the magical use of the bagpipes is sheer bliss!
Visually, it is absolutely stunning!
Read the real story
of the song which has inspired a new Broadway musical.

Whilst we encourage and we publish many papers and reports by afterlife researchers, we are not in a position to guarantee the accuracy of all claims. We accept the imputed claim that the afterlife and paranormal research done by the researchers is done in good faith. ALL WORK IS COPYRIGHT BY THE CONDITIONS SET AT THE GENEVA CONFERENCE ON COPYRIGHT.