"Bringing light where there is darkness and hope where there is despair."

Last week's report
and
all previous reports

Friday May 28th, 2021


COMMENTARY: SUPERB EVIDENCE OF THE AFTERLIFE
One case (among many) that offers superb evidence for the afterlife is the case of George Chapman (1921-2006).
William Lang had been an eye surgeon at the famous Moorfields Eye Hospital in London between 1880 and 1914. After his death, Dr. Lang would "come through" George Chapman in trance and conduct "spirit eye surgery" on the etheric bodies of patients, which would then result in healing of their physical bodies. He performed these operations with either no physical contact or a very light touch.
When the news spread that he was said to be operating through George Chapman, many of Dr. Lang's former colleagues came to Chapman to expose this "phony medium" but went away when Dr. Lang recognised them and greeted them by name. A group of these doctors set up a trust so that George Chapman could work for them without any financial worries which he did for many years treating the patients they sent him and achieving remarkable results.
Equally evidential was the testimony of Dr. Lang's daughter Marie Lyndon Lang, who said "The person who speaks through George Chapman and claims to be William Lang is, without a doubt, my father." His granddaughter, Mrs. Susan Fairtlough, agreed, saying: "To my great horror, or rather, stupefaction, the man who was in this room was indisputably my grandfather. It was not him physically, but it was his voice, his behavior. It was unquestionable. He spoke to me and evoked precise events of my childhood. And I was so impressed that all I could say was, 'Yes, grandpapa. No, grandpapa."
Read more.
KEITH PARSONS' VIDEO "SURGEON FROM THE OTHER SIDE"
Dr. Keith Parsons has done some wonderful additional research to create this video about the amazing partnership of George Chapman and Dr. William Lang. You can see more of Keith Parsons' videos
here
.
HOW TO MAKE DISTANT HEALING MORE EFFECTIVE
The following advice is given by Michael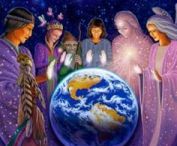 Chapman, son of George Chapman (see item above), who runs a spiritual healing centre in Wales. He writes: "You can often do much to assist in improving your condition, in several ways:
(a) Keep a determination to be well again; in other words, do not give in.
(b) Do all you can to be happy and contented. See the best in the people you meet: discover God in the things you observe around you, and remember that God dwells in each and every one of us."
Read more.
DR. ANABELA CARDOSO ON EVP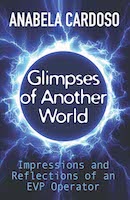 Dr. Cardoso is one of the world's leaders in research-based
EVP
and
ITC
. In 2000 she founded
the ITC Journal
which has an editorial board of internationally recognised scientists and researchers of anomalous phenomena. In this video, she recaps the main steps to experiment with EVP. She again confirms that there is no specific protocol for the Direct Radio Voices (where voices from spirit communicate using the white noise between radio stations). Every single ITC operator who receives the DRV has started by the EVP experimentation. Anabela reveals that her
Rio de Tempo
communicators have told her that they "are endeavouring and working to establish contact with everybody in this [our] world interested in the next world". To realize this project they need many people to try to make contact.
Dr. Cardoso has just released a new book:
Glimpses of Another World: Impressions and Reflections of an EVP Operator.
PARANORMAL PHONE CALLS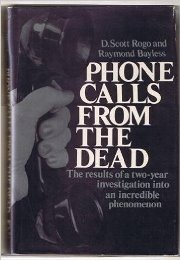 There have been many reports of people answering the telephone (or mobile) and hearing the voice of someone they know has died. Others have received a call and found out later that the caller had died before the call was made. Parapsychologist Scott Rogo and Raymond Bayliss spent two years investigating and wrote a book
"Phone Calls from the Dead"
about them in 1979. A more recent book
"Telephone Calls from the Dead"
by Callum Cooper came out in 2012.
THE KONSTANTIN RAUDIVE PHONE CALLS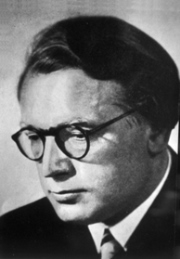 In 1994 afterlife researcher George Meek received a phone call from ITC researcher Konstantin Raudive (pictured) who had died 20 years earlier in 1974. Raudive claimed he had George's deceased wife, Jeanette, beside him. George had an answerphone attached to the line and was able to hit the record button. Four other ITC researchers, Mark Macy, Sarah Estep, Dr. Walter Uphoff, and Hans Heckmann (a close friend and colleague of George Meek) received similar phone calls from Konstantin Raudive in the same period. In each case, the phone call mentioned the previous phone call.
Listen to George Meek's phone call from Konstantin Raudive in the spirit world (1 min 24 secs).
ELAINE THORPE TRANCE MEDIUM
Elaine Thorpe is an English deep trance medium and spirit artist. Her father was a deep trance physical medium and she had experiences with physical mediumship from the age of 15. When she began her own training as a medium, in her 30s, she went into deep trance and brought through the spirit of Jonathan Hunter, a Victorian gentleman who lived from 1845-91. Jonathan is able to coat the medium's vocal cords with ectoplasm so that his voice sounds very much as it would through direct voice.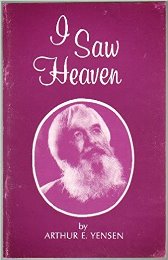 ARTHUR YENSEN WAS AN ATHEIST WHO WENT TO HEAVEN
In August of 1932, Arthur Yensen, a university graduate, geologist, and staunch materialist, was in a car accident and had a near-death experience. His later talks about what he discovered during his NDE often brought criticism, especially from the church of the day. But some would listen, and as time wore on, more and more people would ask him about it. Finally, in 1955, Arthur Yensen published a fascinating report of his near-death experience in a booklet called '
I Saw Heaven'
, in which he answers many of the questions people ask about the afterlife. Many of the things he described have been confirmed by other experiencers. Listen to Stephen Mendez reading the booklet. The descriptions of heaven start at the 18-minute mark. Kevin Williams has placed extracts from the book on his highly recommended recently-updated near-death.com website.
Read more.
THE PURPOSE OF MEDIUMSHIP IS TO PROVIDE EVIDENCE THAT LIFE CONTINUES
George Anderson
is one of many mediums who developed their gift following a near-death experience. He is also one of several recent mediums who had been extensively tested.
IS THE FUTURE SET IN STONE?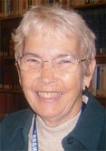 Dr. Sally Rhine-Feather, then Director of the Rhine Research Laboratory, did a study of 433 cases of specific psychic warnings of danger. In those cases where action was taken to avoid the event, two-thirds were successful. One of the most dramatic of these cases was that of a streetcar conductor who had a dream of a terrible accident with a bright red truck. He awoke soaked in perspiration. Later that day a sequence of specific events began that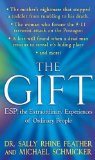 triggered his memory of the dream. He slammed on the brakes and shut off the power. A truck shot directly in his path which his streetcar would certainly have hit had he not put on the brakes. He saw in the truck the same three people who, in his dream, he had seen dead and injured. For more details see her highly recommended book
The Gift
(Rhine-Feather and Schmicker 2005).
KAREN FRANCES McCARTHY
Karen Frances McCarthy
is a writer and public speaker who was born in Dublin, Ireland, and is now based in New York. She was an embedded Iraq war correspondent contributing to major news media. In television, she produced two documentaries with Deepak Chopra. Recently she completed a memoir "
Till Death Don't Us Part"
about her spiritual journey which has recently been released as an audio-book. She has a private mediumship and healing practice in New York and Dublin. Karen is currently conducting a free 4 week course on healing through trance mediumship (see below) and will be answering questions as our guest medium next Tuesday at 6 p.m. Pacific time. To join click the link
https://zoom.us/j/7595442928
NEXT WEEK'S AFTERLIFE ZOOM GROUPS
Friday 28th May 2021
/ Saturday 29th May 2021 Australia

Exercises to expand consciousness
2nd and 4th Friday of the month with Catherine Chapey.
8 p.m. EST
Meditations, spiritual practices, and modalities to expand our consciousness and connect with our higher self and inner awareness.
8 p.m. New York time
5. p.m. Pacific time
10 a.m. Saturday Sydney time
Email: cathrin33@aol.com
https://us02web.zoom.us/j/89931348720?
pwd=d2ovbGV2MG9rQnBpL2JGSE5BTXFBdz09

Sunday 30th May 2021/ Monday 31st May Australia
Global Gathering Every Sunday.
Topic:
Deep trance demonstration.
Gary Mannion has been working with Abraham for trance and psychic surgery for over 15 years. In this demonstration you will be able to ask questions to Gary's guide about a range of different subjects - some of the most popular subjects include health, what happens when you die, what is the afterlife like, best practises for spiritual development.
Check the time for your city
Los Angeles 2 p.m. Sunday
Phoenix 2 p.m. Sunday
Chicago 4 p.m. Sunday
New York 5 p.m. Sunday
London 10 p.m. Sunday
Rome 11 p.m. Sunday
Sydney 7 a.m. Monday
https://zoom.us/j/7595442928
Co-ordinators:karynjarvie@ozemail.com.au and wendyzammit@gmail.com
Spiritualism Today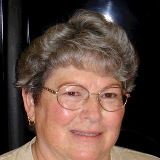 Every Sunday
It will be a combination of a presentation of some aspect of Spiritualism and spirituality followed by open discussion. If you have questions about Spiritualism or spirituality or religion, bring them here. Sundays, beginning
Check time in your city
.
California 4 p.m.
Mountain (Phoenix) 4 p.m.
Central (Illinois, Texas) 6 p.m.
Eastern (New York) 7 p.m.
Sydney Australia - Monday 9 a.m.
Contact:
njturner@earthlink.net
Norma's Room:
https://zoom.us/j/3499782616

Monday 31st May / Tuesday 1st June Australia
Dream Circle with Kim Parker

A small group of 15 meets every two weeks - to share and explore the meaning of their dreams.

Los Angeles 2 p.m. Monday
Phoenix 2 p.m. Monday
Chicago 4 p.m. Monday
New York 5 p.m. Monday
London 10 p.m. Monday
Rome 11 p.m. Monday
Melbourne 7 a.m. Tuesday
https://zoom.us/j/7595442928
Email: Kim at kmrainbow57@yahoo.com
Co-ordinators:
Kim at kmrainbow57@yahoo.com
Tuesday 1st June 2021/ Wednesday 2nd June Australia
"Army 4 Love" FREE Gathering
Every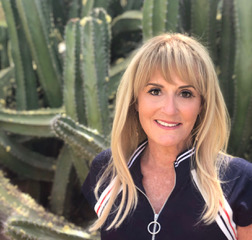 Tuesday at 3:00 PST. Arizona Time. People share what is happening in our world, how we are dealing with issues, holding each other's hands, bringing in laughter and love. To bring in laughter each week one person shares a joke. This person then receives a few messages from a loved one they choose to connect with on the Other Side.
Debra Martin
always ends the gathering with a mini healing meditation. Join Zoom Meeting @
https://us02web.zoom.us/j/87968366796
Question and Answers for Developing Mediums - Note time change by 30 mins.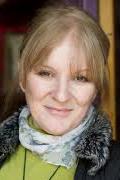 A series where guest mediums share experiences and tips for developing mediums held on the1st and 3rd Tuesday of the month US time.
6.00 p.m. Pacific and Phoenix time
8.00 p.m. Chicago time
9.00 p.m. Eastern time
9.00 a.m. Wednesday Perth time
11.00 a.m. Wednesday Sydney time.
1.00 p.m. Wednesday Auckland time

Scheduled guest medium:
1st June - Karen Frances McCarthy - Ireland and USA
Coordinator:
Wendy Zammit wendyzammit@gmail.com
Wednesday 2nd June 2021/ Thursday 3rd June Australia

Physical mediumship development group
with Rob Blackburn and Craig Hogan
8 p.m. Central time;
9 p.m. New York;
6 p.m. Pacific Time;
2 p.m. Thursday Sydney time.
The group is still admitting new members.
Participants sit in a darkened space in their own homes; the group has been going for some time and members are experiencing phenomena.
Contact Rob Blackburn (rkblack@mtco.com) or Craig Hogan (r.craig.hogan@afterlifeinstitute.org) before joining the group.
https://zoom.us/j/4381898190

Automatic Writing and Mediumship Discussion
Share resources and discuss what participants are experiencing
1st and 3rd Wednesdays,
Next meeting
Wednesday 2nd June 2021
5.30 p.m. Pacific Time
10.30 a.m. Thursday Sydney
https://zoom.us/j/7595442928
Coordinator:
Sheila Lowe sheila@sheilalowe.com
Thursday 3rd June 2021/
Friday 4th June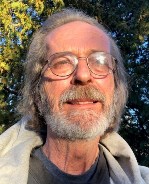 Afterlife Book Club
1st Thursday of the month at 6 p.m. California time.
The book this month is Louie Harris'
They Walked Among Us
Book Club led by Gary Langley
6 p.m.
California time
(Friday 8th 1 p.m. Sydney time).
https://zoom.us/j/7595442928
.
Contact: garylangley@earthlink.net
Friday 4th June 2021/ Saturday 5th June Australia

Safe Space Sharing Group
with Catherine Chapey 1st and 3rd Friday of the month. 8 p.m. EST
Share about your different types of experiences related to consciousness expansion such as Spiritually Transformative Experiences, NDEs, OBEs, Metaphysical Experiences, Mystical Meditations, Dreams, Unusual and Unexplained, UFOs, ETs, Spirits, Angels, Guides, Christ Consciousness.
8 p.m. New York time
5. p.m. Pacific time
10 a.m. Saturday Sydney time
https://us02web.zoom.us/j/89931348720?
pwd=d2ovbGV2MG9rQnBpL2JGSE5BTXFBdz09
Saturday 5th June 2021/ Sunday 6th June Australia
Trance Healing:
NEW SERIES - Started Saturday 1st May New York time.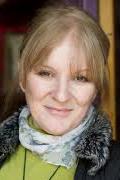 4 session monthly 10.30 a.m. Saturday New York time.
Next meeting
Saturday 5th June 2021
Are you interested in using trance for healing? Best-selling author Karen Frances McCarthy, author of
Till Death Don't Us Part,
will be running a free session on Zoom once a month, on Saturdays at 10.30 a.m. New York (Eastern) time. Karen is an experienced medium trained at the AFC who teaches internationally. If you would like to be involved,
REGISTER HERE.
In the first session, Karen will do a Q&A for the questions people have about trance.
See time in your city

More details of meetings

Videos of past Global Gatherings
EVERYTHING HAS AN AURA

Professor John Finnemore, lead volunteer with the
Universal Spiritual Brother&Sisterhood
(USB) on earth, tells us its parent organization in the highest spirit realms is dedicated to sharing its knowledge of spiritual truth and has taught that everything, on both sides of life, has an aura, a magnetic field of energy, which follows the shape of what it emanates from and envelops.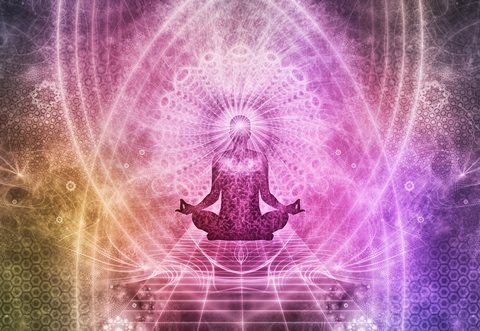 The USB points out that, "despite claims and theories to the contrary, the aura is not a separate unit of energy or a whole unified organism in itself, and it cannot exist except for the thing, creature, or individual it emanates from". You can learn more about this fascinating topic
here (in PDF).
SERVICE TO OTHERS

"Love, gentleness, courtesy, never wearying in well-doing, always being ready to give help when help is called for; by these things the heart chakra opens, and the light streams forth from the heart".
White Eagle -
Treasures of the Master Within
AN INCREDIBLE CONNECTION
The relationship of gentle love and trust between these two is something very special. Something to make your heart sing.
2021 AFTERLIFE CONFERENCE ONLINE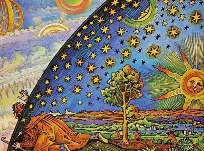 Terri Daniel's Afterlife Awareness Conference is online again this year.
June 24th to 27th.
Registration is now open.
2021 Keynote Presentation
Friday, June 25 2021
Dr. Robert Thurman
How to Die Like a Tibetan Buddhist
* APA continuing education credits
* In-depth, experiential workshops. Multi-cultural perspectives on death, dying and the afterlife. Sacred ceremonies and guided shamanic journeying
* Academic research on near-death experience,
deathbed visions, bereavement and beyond.
Read more.
See Victor on Video
*
Subscribe to Victor's Youtube Channel
:

* What Happens When you Die
*
Afterlife and Science

*
Near Death Experiences- Evidence of the Afterlife?
*
What You Must Know Before You Die
* David Thompson's Materialization
* Million Dollar Challenge
*
The Afterlife on Trial

* A Lawyer on the Afterlife

* Suicide is not the answer
* Religion and the Afterlife
* Zwinge Randi's Challenge Exposed ... Lawyer Explains
* Why Professor Richard Dawkins is Wrong

*
God--the Evidence (Without Religion)
* Afterlife Without Religion
* Skeptics Demolished

*
Afterlife Objections Demolished
*
Victor Zammit speaking at Speakers Corner
*
Materialized Houdini speaks to Victor

FEEDBACK (3 only)
1) "Hi Victor and Wendy. Just thanking you for all the interesting information you put on your weekly newsletter. I had a NDE many years ago now but unforgettable and was always searching for info on the subject. Now, at last, it is there every Friday thanks to you both. Much appreciated". Sheila.
2) "I love Silver Birch and his loving wisdom as I do Zodiac, a Heavenly Messenger (
The Zodiac Teachings
) bring great wisdom to those aspiring towards becoming a spiritual healer". Ann
3) "Although I am taking a break from making movies at the moment, it being late spring and the promise of summer here, I have just decided my next one will be entitled 'Forgotten Mediums'. This will give me an excuse to talk about the amazing Australian medium Stan Walsh. Do you by any chance have a good quality portrait of this man? If so, I'd love you to send me a copy". Keith Parsons
It's a long shot, but do any of our readers have a portrait of the
Australian physical medium Stan Walsh
?
INSPIRATIONAL MUSIC: MY LOVE, Stevie Wonder and Julio Iglesias
Lyrics
My love is warmer than a smile
My love gives to every needing child
If anyone should ask you who's my true love
Tell them my love true is ever letting all their love come through
My love sees love with not a face
And lives to love through time and space
If all of everything about my love fits to the tune of you
Then you can say that you are my love too

Chorus:
Let my love shine throughout the world
To every mountain top and steeple
Let it be felt by every soul
'Til love's all over
Let it reach out to every heart
To every disenfranchised people
'Til it is present and no more is pain all over
Our love sees love's the key to peace
We'll pray 'til all world wars have ceased
Should you or anyone you know enough to say they feel as we
Then let our universal song be free
Chorus:
Let our love shine throughout the world
To every mountain top and steeple
Let it be felt by every soul
'Til love's all over
Let it reach out to every heart
To every disenfranchised people
'Til it is present and no more is pain all over
Say words of love to all we see
To rich or poor for love is equal
Let us lift up humanity
Spread love all over
Let all its forces join as one
So to rebuke all signs of evil
Through every valley, land and sea
Our love's all people

Whilst we encourage and we publish many papers and reports by afterlife researchers, we are not in a position to guarantee the accuracy of all claims. We accept the imputed claim that the afterlife and paranormal research done by the researchers is done in good faith. ALL WORK IS COPYRIGHT BY THE CONDITIONS SET AT THE GENEVA CONFERENCE ON COPYRIGHT.